The spread of the coronavirus upended our lives at the beginning of 2020. The development of a vaccine has been regarded as our ticket back to 'normal life'. The AstraZeneca vaccine has been approved for emergency use in India, Mexico, the United Kingdom, South Africa, among other countries. Unlike its competitors, it is a modified version of a common cold virus known to spread among chimpanzees. The one thing that makes it stand out is that it is one of its kind to be approved for human use.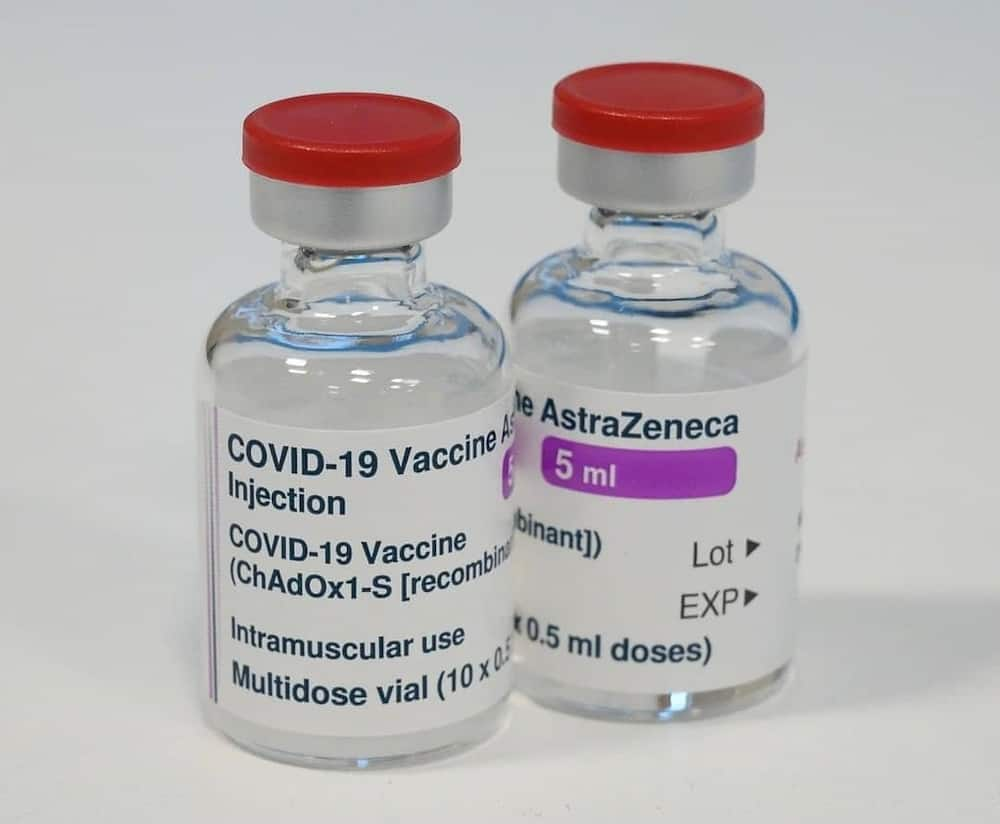 South Africa recently joined the countries embracing the AstraZeneca vaccine approval, especially for emergency cases. The move came weeks after Moderna and Pfizer were given the green light from the FDA. AstraZeneca's COVID-19 vaccine came as a promising sign in the rollout for global immunisation in underfunded countries.
What you need to know before you receive COVID-19 Vaccine AstraZeneca
The AstraZeneca-Oxford vaccine is a recombinant adenoviral-vector vaccine. Recombinant vaccines work by using a small piece of genetic material from a pathogen to trigger an immune response. This mode works by targeting a particular segment of the virus; hence, they are safer to use in large populations comprising people whose immune system is compromised. An example of a recombinant vaccine that is commercially available is the rabies vaccine for animals.
Is AstraZeneca the Oxford vaccine?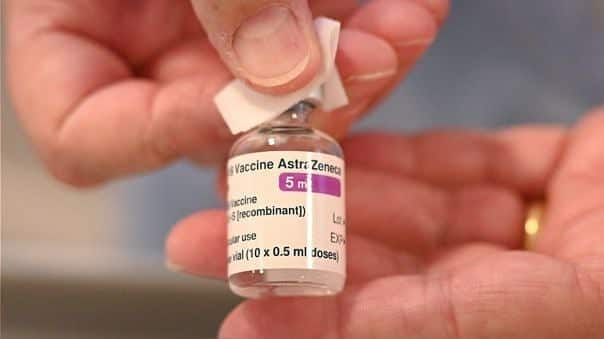 The Oxford-AstraZeneca COVID-19 vaccine, codenamed AZD1222, is a vaccine developed by AstraZeneca and Oxford University. It is administered through an intramuscular injection, using a vector, the modified chimpanzee adenovirus, ChAdOx1.
Research for the development of the vaccine is being conducted by the Oxford Vaccine Group and Oxford University's Jenner Institute, collaborating with the Italian manufacturer Advent Srl. The team produced the first batch of the COVID-19 vaccine that was used for clinical testing.
What COVID-19 Vaccine AstraZeneca is and what it is used for
The Oxford-AstraZeneca vaccine uses adenovirus-vectored technology. This means it is an altered version of a common cold virus proven to only spread among chimpanzees. Therefore, the modified version cannot make you sick, although it contains a gene from the novel coronavirus' spike protein. When administered, it triggers the immune system to produce antibodies that tackle the COVID-19 virus, teaching your body how to react should you be infected.
The developers of AZD1222 chose the chimpanzee adenovirus because it is new to the people being immunised. Very few people have been exposed to the flu spread among chimpanzees.
Apart from genetically modified organisms, the other excipients of AZD1222 are:
L-histidine
L-histidine hydrochloride monohydrate
Magnesium chloride hexahydrate
Polysorbate 80
Ethanol
Sucrose
Sodium chloride
Disodium edetate dihydrate
Water for injections
How effective is the Oxford vaccine?
According to an interim analysis of clinical trials in Brazil, South Africa and the UK, AZD1222 effectively prevents COVID-19. According to the study, one AZD1222 dosing regimen registered an efficacy of 90% when administered in half doses followed by a full dose a month later. Another dosing regimen recorded 62% efficacy when two full doses of AZD1222 were administered one month apart.
The combined analysis from the two regimens resulted in the AstraZeneca vaccine efficacy being estimated at 70%.
AstraZeneca vaccine dosing regimen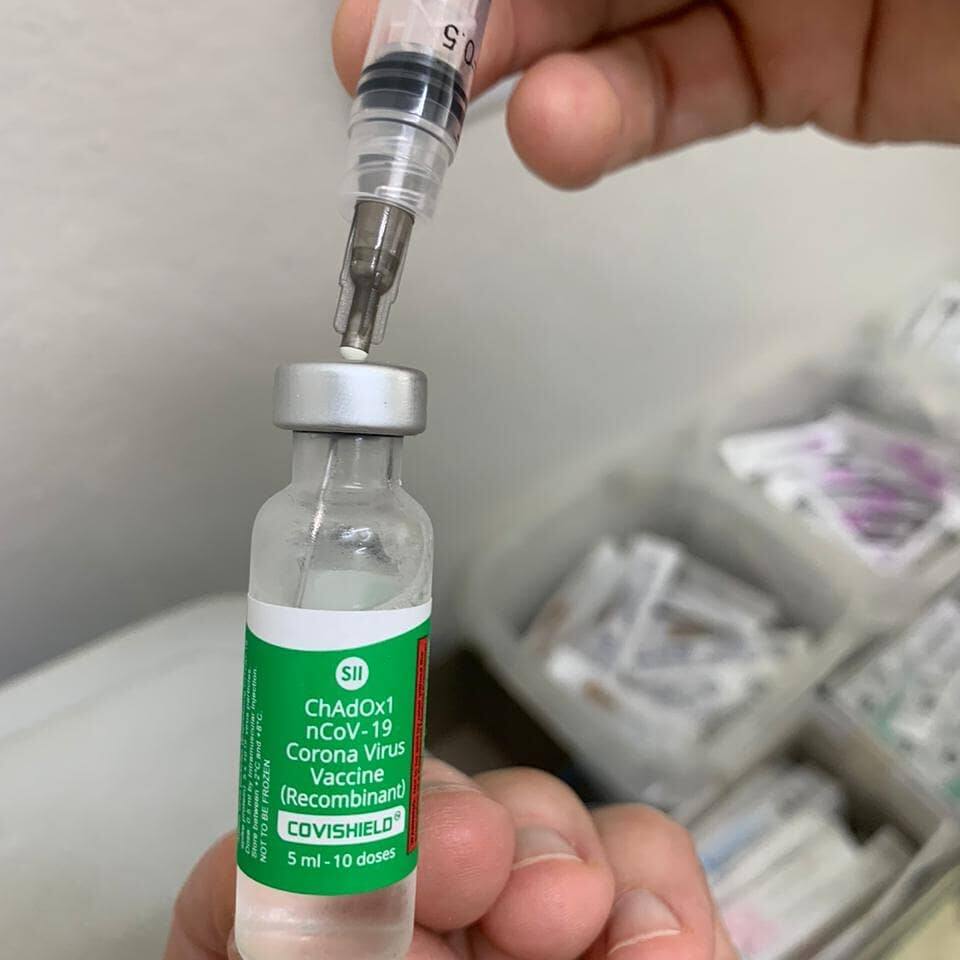 According to the MHRA Information for Healthcare professionals, AZD1222 is administered intramuscularly, preferably into the deltoid muscle. The vaccine dosing regimen comprises two separate doses administered between 4 and 12 weeks after the first dose.
Who Can Get the AstraZeneca Vaccine?
Clinical trials for AZD1222 focused on people aged between 18 and 64 years. According to the analysis, older people have significantly fewer side effects because an older person's immune system does not react strongly to vaccines. Trials among children were halted in mid-December 2020.
AstraZeneca vaccine side effects
The US Centers for Disease Control terms the COVID-19 vaccine side effects as normal signs that your body is building protection. The common side effects include:
Chills
Headaches
Fever
Tiredness
Pain and swelling in your arm (where you get the jab)
Uncommon side effects may include,
Enlarged lymph nodes
Dizziness
Decreased appetite
Excessive sweating
Itchy skin or rash
Abdominal pain
It is important to note that the formula reacts differently, and not everybody gets the same side effects.
Adverse side effects from immunisations are not so common, although they can emerge after a vaccine has been rolled out and tested on millions of people.
How does the AstraZeneca vaccine compare to the Moderna and Pfizer vaccines?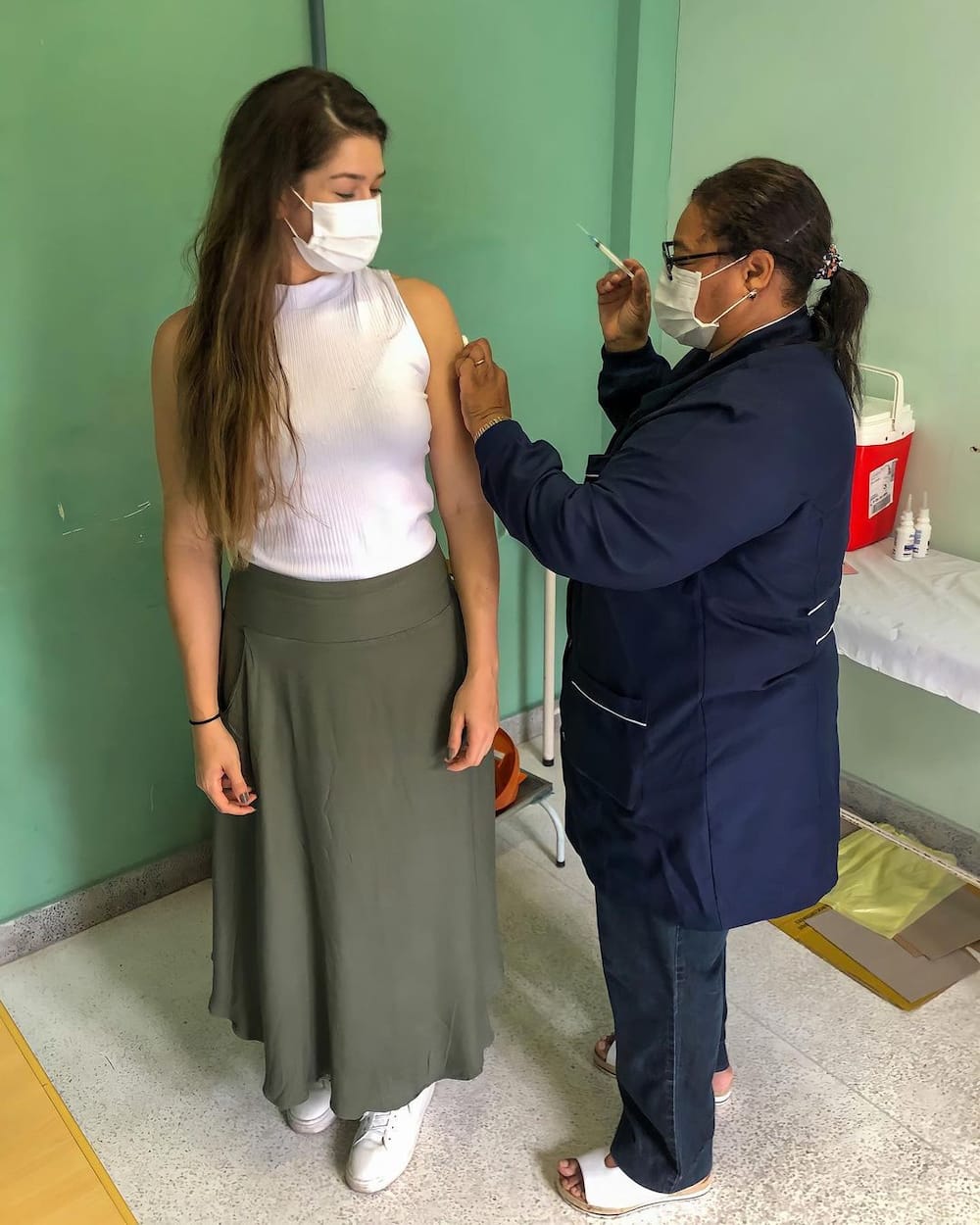 Which COVID-19 vaccine is the best? There is no research to prove which one of the approved variants is the best. Moderna and Pfizer-BioNTech variants employ mRNA technology, which introduces a genetic code that tricks the body into producing antibodies. Their availability is a factor of their cost of production and their ease in transportation and storage.
How about delving into details on how the AZD1222 stacks against the other two variants?
1. Storage and distribution
The Oxford-AstraZeneca vaccine is by far the easiest to transport and store. It can last up to six months under average refrigeration temperatures, between 36°F to 46°F, making its distribution more convenient. Unlike adenovirus-vectored technology, the mRNA technology is relatively fragile; hence, it requires lower temperatures for it to be effective. The Pfizer and Moderna variants require subzero temperatures until they are ready for use.
2. Efficacy
Moderna and Pfizer have a slight edge in the efficacy of about 95% against the novel coronavirus. This efficacy was obtained after administering the second shot of the vaccine in the clinical trials. Meanwhile, AstraZeneca has recorded an average efficacy of 70% and up to 90% after adjusting the dosing regimen.
3. Cost
Another bone of contention when comparing AstraZeneca vaccine vs Pfizer and Moderna is the cost. Moderna costs $33 while Pfizer costs $20. On the other end, AstraZeneca vaccine price is approximately $4 per dose. The prices are most likely to fluctuate as more variants evolve, and as time goes by.
4. Side effects
All the three variants have nearly similar side effects like flu-like symptoms like fatigue, fever, headaches and muscle pain. The side effects are expected as your immune system is being primed.
Has anyone gotten COVID after getting the vaccine?
The results and analysis of clinical trials have prompted the approval of the coronavirus AstraZeneca vaccine. Research has shown it is highly effective. No one given the vaccine during the clinical trials developed COVID-19 complications or required treatment in the hospital.
When will AstraZeneca vaccine be ready?
The latest AstraZeneca vaccine news revealed South Africa being one of the few African countries to receive the Oxford AstraZeneca vaccine. The country's president received 1 million doses at the O.R. Tambo International Airport on Monday, 1st of February 2021. South Africa will kickstart the vaccination campaign by inoculating South Africa's front-line health workers. Immunisation will commence in mid-February.
Have you been contemplating on whether or not to take the COVID-19 vaccines? These details on the AstraZeneca vaccine will go a long way in equipping you with information on how it works and what to expect. Meanwhile, it is paramount to follow the stipulated COVID-19 prevention guidelines.
DISCLAIMER: This article is intended for general informational purposes only and does not address individual circumstances. Therefore, it is not a substitute for professional advice or help and should not be relied on to make decisions of any kind. Any action you take upon the information presented in this article is strictly at your own risk and responsibility.
READ ALSO: Daspoort tunnel history, parties, directions, images, shooting, latest news
Briefly.co.za recently published appalling facts about the Daspoort tunnel. The tunnel was recently on the headlines after videos of young people engaging in reckless parties without complying to COVID-19 protocols in the country surfaced.