Jodha Akbar teasers for April 2021: Jodha gets married to Jalal
Jodha Akbar on Zee World is one of the most loved Indian series. It was taken off air on 1st April 2020 due to the Covid-19 pandemic that made production impossible. Fans have a reason to smile as the show is making a comeback from 12th April 2021. Here are Jodha Akbar teasers for the premiere episodes.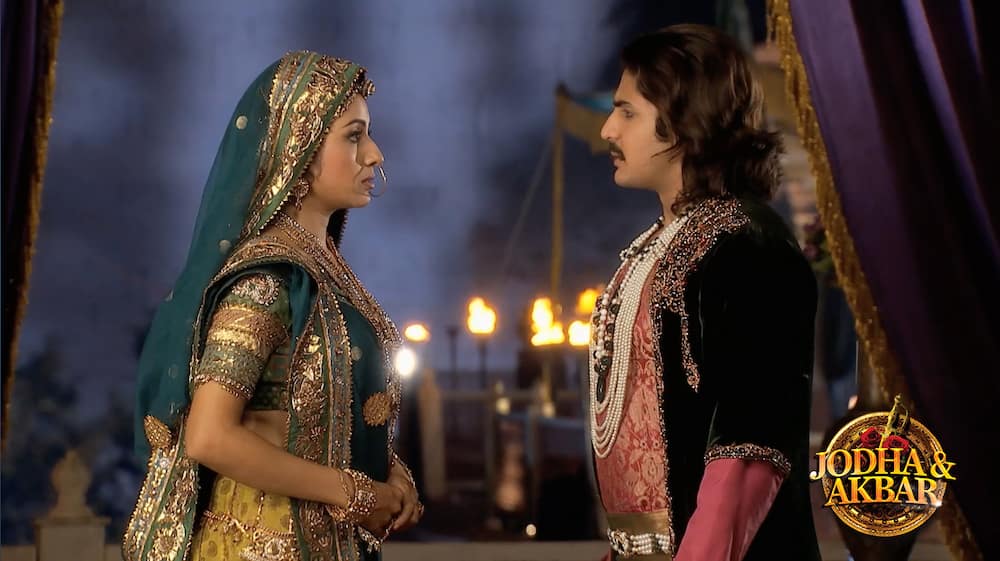 Jodha Akbar Zee World is a period drama that looks at the 16th-century religious and political events in the Mughal Empire and the Rajput Kingdom. The serial also narrates India's greatest love story between Akbar and Jodha and how the events of the time affected their relationship.
Jodha Akbar teasers April 2021
Jodha Akbar April episodes reveal how events unfold in the Kingdom of Rajput after Jalal becomes a vicious leader. Jodha seems to be the only hope that will help deliver the kingdom and gets married to him to ensure Amer's peace. Discover more from these teasers.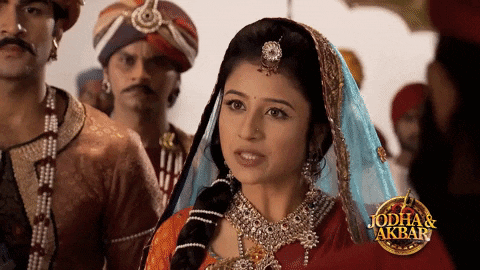 12th April 2021 (Monday – Episode 1)
The first episode gives an introduction to the period drama. The series follows the life of princess Jodha (Paridhi Sharma), who is forced to marry King Akbar (Rajat Tokas) after he conquers her father's kingdom.
13th April 2021 (Tuesday – Episode 2)
Jodha, the daughter of King Bharmal, is a kindhearted soul. It is her birthday, and she goes to the temple. Later, the temple is attacked by the Moghul army to steal from it.
14th April 2021 (Wednesday – Episode 3)
Jodha is looking forward to the downfall of Jalal. Elsewhere, Suryabhan sends a marriage proposal for Jodha.
15th April 2021 (Thursday – Episode 4)
Jalal disguises himself and goes into the Amer's celebration. In the course of celebrating, Jodha spots Jalal and cannot forget his face.
16th April 2021 (Friday – Episode 5)
Jalal is successful at removing Abdul from the dungeons in Rajput, while Suryabhan does not want to tie the knot with Jodha. Maham Anga tries to pin Jalal against Bairam Khan.
17th April 2021 (Saturday – Episode 6)
Jalal sets out to meet Ruqaiya, the head queen, his friend's special wife, while Bairam Khan can sense that Maham Anga is planning to ruin him. Elsewhere, Mainavati plays a game for Jodha's wedding, and Bharamal accepts to have her married before the war. Suryabhan does not object to the decision and is ready to marry.
18th April 2021 (Sunday – Episode 7)
Mainavati is busy with Suryabhan and Jodha's marriage preparations while Maham Anga tries to separate Bairam, Ruqaiya, and Jalal. Sujamal and Shariffuddin start working together while Mainavati reveals to Jodha regarding her future prediction and concern.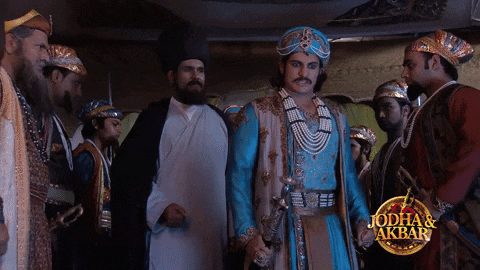 19th April 2021 (Monday – Episode 8)
Jodha goes to Suryabhan's house on her way to the festival at Mathura. Meanwhile, Maham Anga wants her son Adham to be the one taking over the minister's position.
20th April 2021 (Tuesday – Episode 9)
Jalal sets a painting of Jodha on fire. Third-party efforts succeed at creating enmity between Jalal and Bairam Khan.
21st April 2021 (Wednesday – Episode 10)
Ruqaiya and Jodha have an encounter. Bairam Khan sets out for the pilgrimage, but he is declared a rebel by Jalal. Meanwhile, the wedding preparations for Jodha are ongoing while Maham Anga is working hard to ensure she secures the minister's position for her son.
22nd April 2021 (Thursday – Episode 11)
Adham and Maham Anga's plans are fulfilled as Bairam Khan is murdered. Elsewhere, Sujamal and Shariffudin launch an attack on Amer, and Suryabhan goes to help the king of Amer.
23rd April 2021 (Friday – Episode 12)
Suryabhan is murdered, and Jodha's brothers are abducted.
24th April 2021 (Saturday – Episode 13)
Maham Anga manages to rescue Adham from the anger of Jalal.
25th April 2021 (Sunday – Episode 14)
Jodha accepts the marriage proposal as it will ensure that Amer is safe. Meanwhile, Rajput kings are shocked to learn about Jodha's decision to tie the knot with Jalal.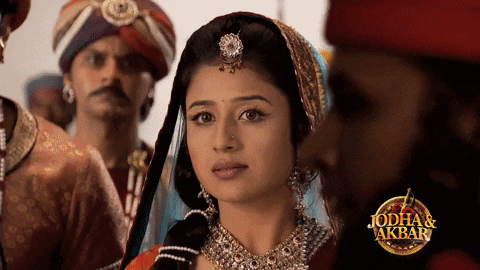 26th April 2021 (Monday – Episode 15)
Jodha is excited about the return of her brothers, but at the same time, she is in shock as she will be Jalal's wife. Maham Angan arrives with a bridal gown, but Jodha burns it. Infuriated Maham Anga leaves.
27th April 2021 (Tuesday – Episode 16)
Maham Anga tries to blame Jalal for the way Jodha is acting. Jodha finally agrees to tie the knot with Jalal after engaging in several arguments with her parents.
28th April 2021 (Wednesday – Episode 17)
Jodha and Jalal get married. Later, Jalal requests to leave with Maan Singh, and he will train him in warfare tactics.
29th April 2021 (Thursday – Episode 18)
Hamida, Jalal's mother, gives Jodha a grand welcome. Later, Jodha ensures that Ruqaiya stays in her lane with a befitting reply after she tries to dominate her.
30th April 2021 (Friday – Episode 19)
Ruqaiya is pleased after finding out that Jodha is not interested in Jalal. Jalal insults Jodha with every chance that he gets. He reveals to her that he also does not love her and only married her for revenge.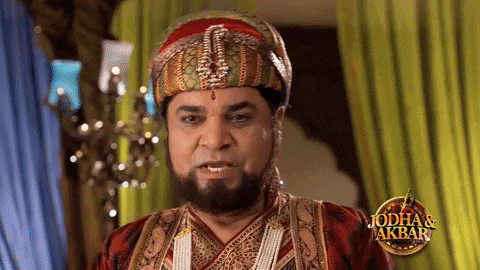 Jodha
She prepares to get married to Suryabhan, but he dies in war trying to help the King of Amer save from Shariffudin and Sujamal's attack. She later agrees to tie the knot with Jalal to ensure Amer's safety. How will she get away from Jalal's claws?
Jalal
Maham Anga successfully pins him against Bairam Khan. He believes that he is a rebel and kills him. He later marries Jodha so that he can leave Amer in peace but later reveals to her that he made her his wife for revenge.
The situation is getting more desperate in the Rajput Kingdom, as revealed by the above Jodha Akbar teasers for April 2021. Stay tuned on Zee World every day at 8.00 p.m.
READ ALSO: Law of The Heart Teasers for April 2021: Margarita takes responsibility for husband's murder
Are you a fan of Law of The Heart soapie on Telemundo? Briefly.co.za highlighted what is coming up on the show in April 2021 episodes. The drama at the Cabal-Ortega-Dominguez and Associates Law Firm gets more twisted and sweeter every day.
Jimena forbids Pablo from seeing the kids unless she is around and even gets a restraining order against him. Elsewhere, Camilo asks Julia to forgive him for cheating on her. Will she accept his apology? Find out more details from the teasers.
Source: Briefly News