Jodha Akbar teasers for August 2021: Jodha conceives twins
Enthralling Jodha Akbar teasers for August 2021 are out, and so much is bound to happen in the show! Naughty Jodha Akbar cast members find themselves in sticky situations, and they try to destroy Jalal's reign. Steamy Jodha Akbar episodes highlight how beautiful it is to be in love and how much love can change someone's perspective about life. Dramatic Jodha Akbar teasers for August 2021 highlight how the plot will go down.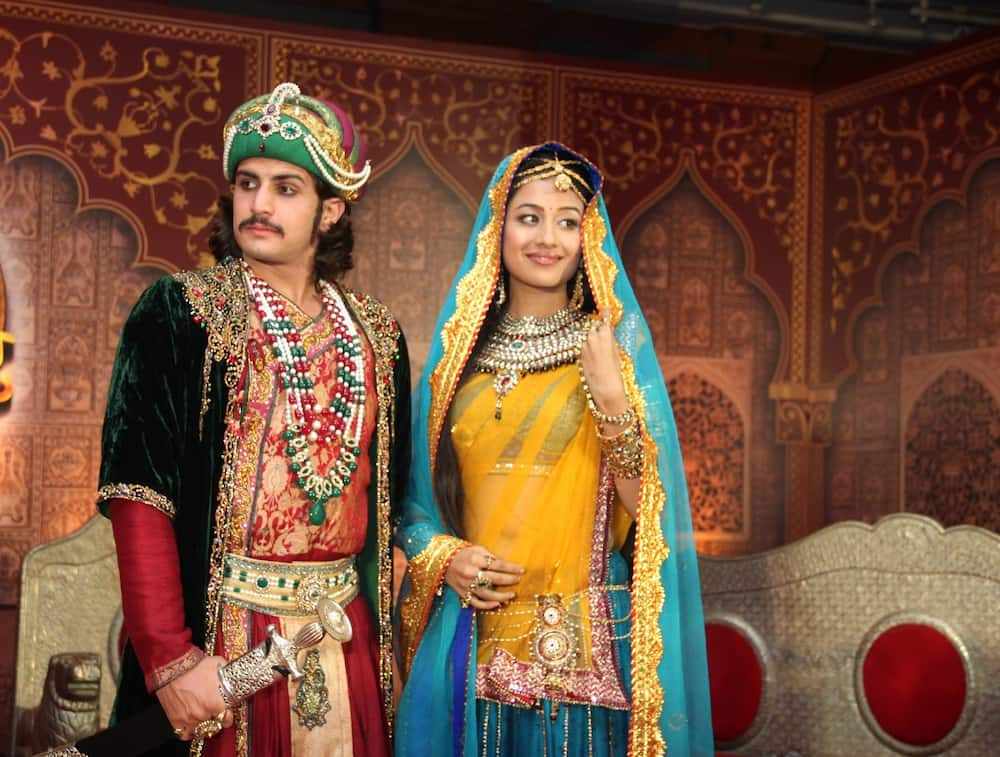 Jodha Akbar storyline revolves around Jodha's untold love story. Jodha is expected to get married to Raja Ratan, who will take over the throne. However, plans change, and Jodha is forced to marry Akbar to stop Mogul Emperor from attacking Amer Raja Bharmal empire. However, reducing Jodha to a mere political pawn comes with dire consequences, as highlighted in Jodha Akbar teasers for August 2021.
Jodha Akbar teasers for August 2021
Recent Jodha Akbar episodes highlighted the slow but sure progression in Jalal and Jodha's relationship and how promising it would be. In the upcoming episodes, the love bears fruit when Jodha conceives twins. Here are Jodha Akbar teasers for more.
1st August 2021 (Sunday – Episode 112)
Jalal has a priceless reaction to Rukaiya's false pregnancy while Shenaaz steals his way into the palace jail, hoping to locate Chand. Jodha's conduct reveals her pure heart, but Rukaiya is not pleased with her sympathies and asks her to stop acting nice.
2nd August 2021 (Monday – Episode 113)
A stranger offers to assist Shenaaz in her fight. Elsewhere, Jalal brings together people from different religions, and the nation gives him the title of AKBAR for his efforts. Jalal is excited about her husband's new achievement, while an old foe, Mahachuchak, is determined to stop Jalal.
3rd August 2021 (Tuesday – Episode 114)
Maham finds out that Shenaaz lied about being mentally unstable. Meanwhile, Jalal lets people know that his three special wives will take part in the forthcoming meena bazaar. Beg advises Mahachuchak on how to make his army defeat Agra, while Jodha gives Jalal a special gift to celebrate the meena bazaar.
4th August 2021 (Wednesday – Episode 115)
Beg gets rid of Ghani Khan to ensure that Mahachuchak has easy access to Agra. The turban that Jodha made for her husband is poisoned, and Jalal blames Zakira for the poisoning. Maham asks Shenaaz to have a public fight with Jalal and later takes Adham to her hidden place where Chand is being kept.
5th August 2021 (Thursday – Episode 116)
Todar has suspicions regarding Shenaaz and starts to watch her every move. Shenaaz later falsely accuses Todar, and he is sentenced to death for the crime. Elsewhere, Jalal is unable to enjoy a private moment with Jodha when Rahim intrudes while Haider marries Mahachuchak half-heartedly.
6th August 2021 (Friday – Episode 117)
A big storm is coming while Mahachuchak gathers her army to attack Agra. Shenaaz decides to unveil her real identity while Jalal manages to save Todal before he can be hanged. Jalal also orders a search inside prisons to locate Chand, and Maham is able to relocate him before he can be discovered.
7th August 2021 (Saturday – Episode 118)
Nigaar and Mali work on their next plan while Mahachuchak and her army attack Agra's streets. Jalal is reluctant to go to war with his relatives, and Hamida persuades him to fulfill his duty as the king. The ladies get ready to leave the palace while Jodha receives news from the physician.
8th August 2021 (Sunday – Episode 119)
Jodha does not reveal her pregnancy news to Jalal to allow him to concentrate on his task. Meanwhile, Adham and Maham intercept Jalal's peace letter and prevent it from getting to Nigaar, thus fueling the feud that already exists between sister and brother.
9th August 2021 (Monday – Episode 120)
Nigaar causes distraction which leads to the capture of Jalal into the den of Mali. Meanwhile, Jodha encourages the women to fight against Mali. Jodha is assisted by Rukaiya, Salima, and other women in defeating Mali.
10th August 2021 (Tuesday – Episode 121)
Jalal is rescued by Maan from Mali's captivity, while Rukaiya praises the bravery shown by Jodha. Mahachuchak is not ready to accept defeat and uses a strange animal in human form to gain victory over Jalal. Adham wants a become the ruler of a province while Nigaar/Shenaaz discovers that Mahachuchak has been using her as a puppet.
11th August 2021 (Wednesday – Episode 122)
Shenaaz seeks an apology from Jalal and unites with him. Rukaiya learns about Jodha's pregnancy as preparations for the unborn child are underway. Mahachuchak has sent khaibar to murder Jalal, while Maham is afraid that Nigaar might bring her truth to light.
12th August 2021 (Thursday – Episode 123)
The physician reveals that Jodha will give birth to twins, and celebrations are held at the palace. Khaibar creates chaos outside the palace and abducts a pregnant Jodha.
13th August 2021 (Friday – Episode 124)
Hamida is filled with worry when Jodha goes to see Khaibar in jail. Meanwhile, a new girl comes in, and Jalal cannot forget her. Khaibar is mistreated by Sharif behind bars for having compassion for Jodha.
14th August 2021 (Saturday – Episode 125)
Jalal is not happy when Jodha acts carelessly in her current condition. Atifa and Jalal's tight bond displeases Atgah. Later, Khaibar disappears from prison, and Jalal insists that he should be murdered, but Jodha is against the idea.
15th August 2021 (Sunday – Episode 126)
Jalal blames Jodha for embarrassing him in public. Later, Maham witnesses as Jalal tells Atifah that he loves her while Rukaiya ridicules Jodha. Atifa gets ready to leave with her husband while Jalal has a complete change of heart.
16th August 2021 (Monday – Episode 127)
Maham threatens to kill Chand before Eid celebrations while Jodha releases Khaibar from prison. Khaibar does not want to let her go, and they find themselves wandering in the wilderness as Jalal sets out to look for them
17th August 2021 (Tuesday – Episode 128)
Jodha lands in trouble when she moves with certain robbers without knowing, while Rukaiya threatens Atifa not to cross her boundaries. Jodha is determined to give Khaibar a normal life but is devastated when he dies.
18th August 2021 (Wednesday – Episode 129)
Salima asks Jodha to try and regain her husband's love. Jalal reveals his decision to tie the knot with Atifa on Eid day despite knowing that the decision might lead to the loss of his kingship. Meanwhile, Adham sees an opportunity in the situation while Jodha and Rukaiya decide to end their differences.
19th August 2021 (Thursday – Episode 130)
Jodha is ready to get away from the palace as Jalal divorces her, while Maham is surprised when she fails to find Chand in the cave. Atifa unleashes her evil side on their wedding day and tries to kill the king, but Jalal acts smarter. People are left in shock when Nigaar appears with Chand. Maham is finally defeated.
20th August 2021 (Friday – Episode 131)
Jalal seeks forgiveness from his wives and reunites with Jodha, while Adham is demoted from his position. Jodha includes Salima and Rukaiya in her plan to make Jalal happy. Later, Adham ends up hitting Javeda with his sword in his attempt to murder Jalal
21st August 2021 (Saturday – Episode 132)
Atgah dies due to his loyalty to the king, and Jalal kills Adham mercilessly to avenge his death. As people say their final goodbyes to Atgah, Maham is yet to believe that her son is dead and curses Jodha's unborn babies.
22nd August 2021 (Sunday – Episode 133)
Jalal sets fire on his throne out of frustration, and Jodha encourages him to take up his responsibilities. Bakshi is smacked by Sharif for discussing a girl child, and she later gives birth to a bouncing baby girl. Meanwhile, Rukaiya is envious because of her failure to conceive and have children.
23rd August 2021 (Monday – Episode 134)
Jodha discovers that Bakshi did not reveal the truth to the family, while Sharif discovers the gender of his child from the priest. Meanwhile, Jalal is angry at Bakshi for enduring torture, and Sharif later seeks forgiveness from Bakshi.
24th August 2021 (Tuesday – Episode 135)
Rukaiya swings an empty baby cot despite being aware that it is a bad omen in her current condition. Later, Rukaiya wants Jalal to fulfill a shocking request, and she takes him to court when he fails to make her a mother. Sharif tries to get closer to Jalal using his daughter.
25th August 2021 (Wednesday – Episode 136)
Rukaiya changes her character each time while Maham does not want Javeda to see her in prison. Later, Jodha makes up her mind to give Rukaiya one of her unborn twins, but the decision does not please Jalal.
26th August 2021 (Thursday – Episode 137)
Maham's health is failing, but she does not take her medication while Rahim takes Jodha to Hamanyun's biography. Later, Javeda and Jodha come up with a lie to ensure Maham does not die while Shariff works with his father to plan against Jalal.
27th August 2021 (Friday – Episode 138)
Jalal cares about Jodha's safety and makes up his mind to send Maham to a faraway place, and Rukaiya supports his decision. Maham discovers that Jodha did not tell the truth regarding Javeda being a mother, while Hamida asks Jodha to concentrate on the welfare of her unborn children.
28th August 2021 (Saturday – Episode 139)
Jodha asks the house helps to tidy Maham's room and get rid of old stuff. Meanwhile, a distressed Maham takes back her curse before dying in Jalal's arms.
29th August 2021 (Sunday – Episode 140)
Todar and Jalal disguise themselves then head to the market to see the high prices of things. Later, Shaguni makes it known that Maham's curse on Jodha cannot be reverted. Jodha experiences labor pains, and Rukaiya is surprised to see her in a pool of blood.
30th August 2021 (Monday – Episode 141)
Jalal announces the release of all inmates to celebrate the birth of Jodha's twins. Rukaiya promises to care for the twin sons in her absence while Jodha challenges the Mughal law of getting tax from Hindus.
31st August 2021 (Tuesday – Episode 142)
Jodha gives Rukaiya one of her twins as she had earlier promised, and Rukaiya gives Zeenat the responsibility of caring for Hussain. Jalal meets Qasim and his wife Zeenat, but it is later discovered that the two are here to cause destruction to Jalal.
Jodha
She has unconditional love for Jalal and is happy when he is awarded the Akbar title. She later conceives, and the doctor reveals that it is twins. She feels pity for a childless Rukaiya and promises to gift her one of her twins despite all she had done to her out of envy.
Sheenaz/Nigaar
She plans a public fight with her brother Jalal, but he is not willing to go to war with his relative. After realizing that Mahachuchak was using her as a puppet, she seeks her brother's forgiveness, and they reunite. She later manages to rescue Chand from Maham's clutches leading to the latter's arrest.
Jodha Akbar teasers for August 2021 highlight how much of a rollercoaster upcoming episodes will be. You cannot afford to miss out on the gist. Tune in to Zee World from Mondays to Sundays at 8.00 p.m.
READ ALSO: Suidooster Teasers for August 2021: Chris falls prey to Werner's tricks
Briefly.co.za published thrilling Suidooster teasers for August 2021. The details of how quick tables will turn for Chris will leave you appalled!
Suidooster teasers for August 2021 reveal Werner's sneaky plan and how Chris falls into his trap. Chris realizes he is running out of time as Werner blackmails him. Meanwhile, Ty's relationship stresses him, although he is hopeful that Lee-Ann will give him another chance. Will she?
Source: Briefly.co.za