Emperor Ashoka teasers for August 2021: Helena plots to overthrow Bindusara
Emperor Ashoka series has a fascinating premiere on Glow TV. Ashoka never fails to impress King Bindusara with his character in the upcoming Emperor Ashoka episodes. The bond they share draws hatred from other queens and their sons, who plot to kill his mother, Dharma. Find out more on the drama to expect in August episodes from the following Emperor Ashoka teasers.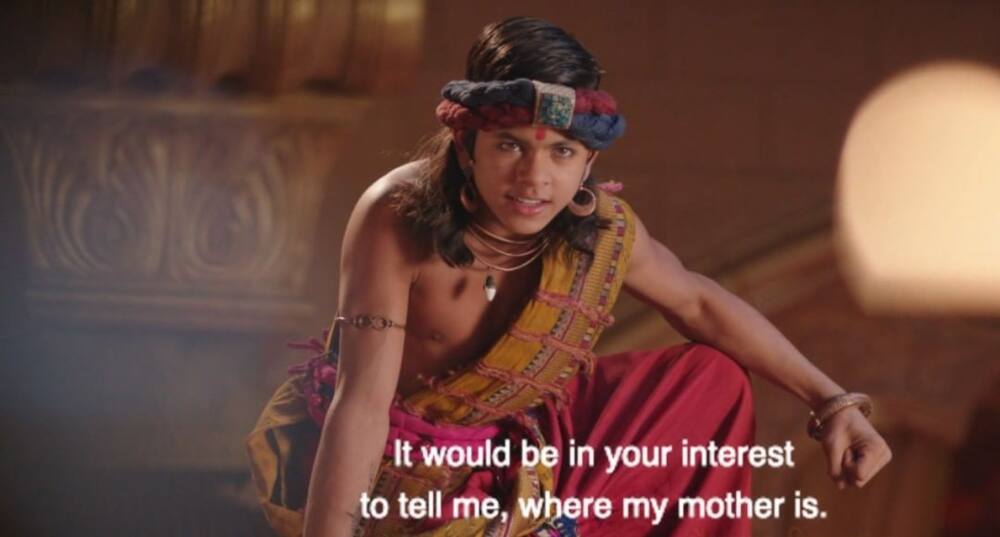 Emperor Ashoka on Glow TV is a historical fictional drama that narrates the rise of one of India's greatest ancient rulers. Ashoka the Great ruled the Maurya dynasty between 268 and 232 BCE and is popularly recognized for renouncing war and embracing Buddhism.
Emperor Ashoka teasers for August 2021
Emperor Ashoka August episodes revolve around a young Ashoka's life at the palace. He is angered when his mother's kindness is repaid with suffering. Here are the teasers on what is coming up on Emperor Ashoka premiere episodes.
Monday, 2nd August 2021 (Episode 10 for one hour)
Bindusara leaves Dharma in shock when he comes in with her son in his arms. Later, a big celebration is held at the palace, and Ashoka makes up his mind to steal his way inside and eat.
Tuesday, 3rd August 2021 (Episode 11 for one hour)
Noor and Maharani have an argument regarding which of their sons will become heir to Bindusara's throne. The King lets them know that he will make that decision when the time comes. Elsewhere, Ashoka is found taking food without permission to give the stable boys.
Wednesday, 4th August 2021 (Episode 12 for one hour)
Dharma is left with worry when her son is taken captive. Can she rescue him? Chanakya is convinced that there is danger lurking in the palace.
Thursday, 5th August 2021 (Episode 13 for one hour)
Chanakya organizes an incident to make Ashoka recall the culprit's identity. King Bindusara asks Khallatak to make Ashoka identify the individual with the birthmark, and Sushim overhears their conversation. Will he try to stop them?
Friday, 6th August 2021 (Episode 14 for one hour)
A frightened Sushim seeks assistance from his mother. Meanwhile, the King is indecisive about which of his wives' chambers to spend the night in.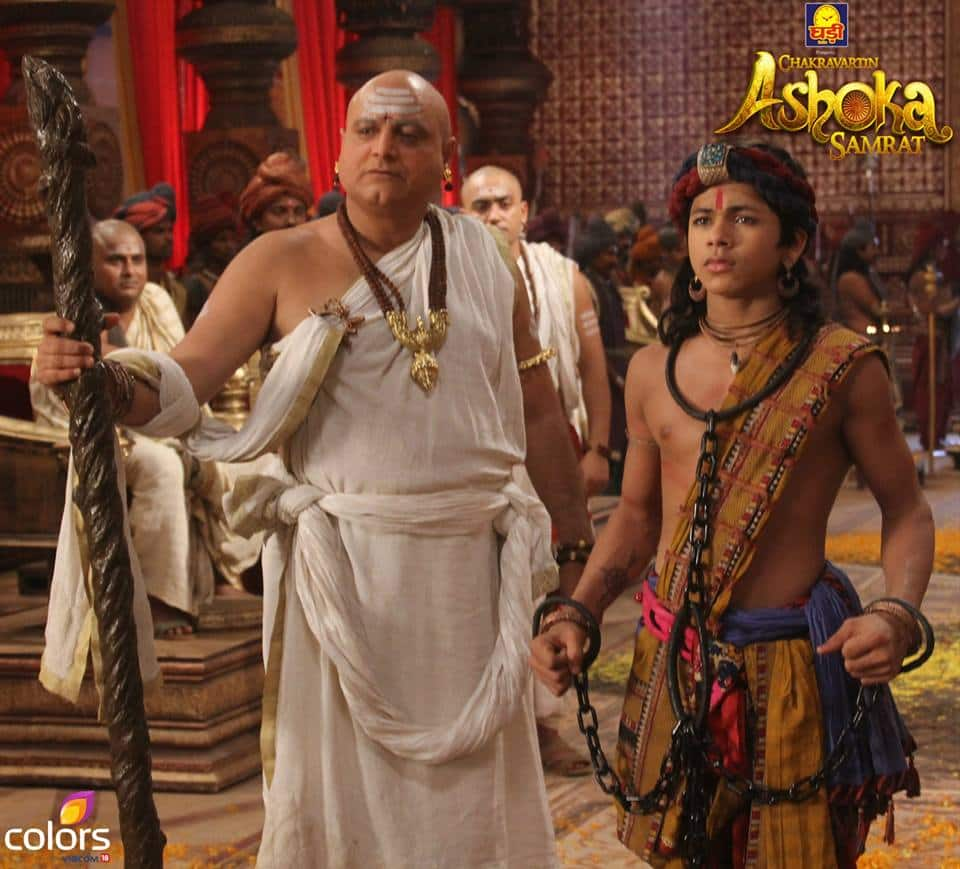 Monday, 9th August 2021 (Episode 15 for one hour)
Dharma is left in shock when she notices her statue in King Bindusara's secret chambers. Ashoka is aware that Sushim is the culprit they are looking for and looks for a way to ensure he is attacked.
Tuesday, 10th August 2021 (Episodes 16 for one hour)
Chanakya reveals to Radhagupta that Ashoka may be the next heir to the throne, and Helena overhears their conversation. She makes up her mind to ensure that Ashoka is never crowned king. Elsewhere, Sushim discovers that it was Ashoka's plan to have him beaten, and he looks for ways to create a rift between him and the King.
Wednesday, 11th August 2021 (Episode 17 for one hour)
Bindusara is shocked when he finds out that Ashoka hid Sushim's wicked conduct from him. The King starts trusting the young boy and makes up his mind to have him enrolled at the Royal Academy.
Thursday, 12th August 2021 (Episode 18 for one hour)
Sushim asks the King why he is letting Ashoka stay at the palace. People at the palace fall ill after someone poisons the water, and Chanakya tries to find the individual responsible.
Friday, 13th August 2021 (Episode 19 for one hour)
Justin places a poisonous herb in a piece of luggage that belongs to Ashoka. On the other hand, Sushim lets the soldiers know that one of the people in the stable has stolen his ring.
Monday, 16th August 2021 (Episode 20 for one hour)
Rakshas is angry because Shatkroor has disappeared, and their plan did not work out as expected. Dharma is not ready to let Ashoka enroll at the Royal Academy. Will Ashoka agree with his mother's decision?
Tuesday, 17th August 2021 (Episodes 21 and 22)
Helena wants Bal Govind to find out why Ashoka decided to turn down the King's proposal to enroll at the Royal Academy. Was his decision influenced by his mother?
Ashoka finally joins the Royal Academy, and Sushim and his acquaintances look for ways to make his first day there a living hell.
Wednesday, 18th August 2021 (Episodes 23 and 24)
Chanakya finds out that Neerjara has disappeared. He asks his spies to track her down.
Chanakya makes Ashoka aware of his mother's passing, and the boy is angered by the news. Will he search for the murderer?
Thursday, 19th August 2021 (Episodes 25 and 26)
Dharma's corpse is brought, but Ashoka does not believe that it is his mother's. When will he accept reality?
Chanakya assures Bindusara that he will locate the individual responsible for the death of Subhadrangi.
Friday, 20th August 2021 (Episodes 27 and 28)
Ashoka heads to the temple to seek answers for the death of his mother.
Bindusara takes part in the virulence rituals. People at the temple start wondering why he is so keen to protect the welfare of Dharma and her son.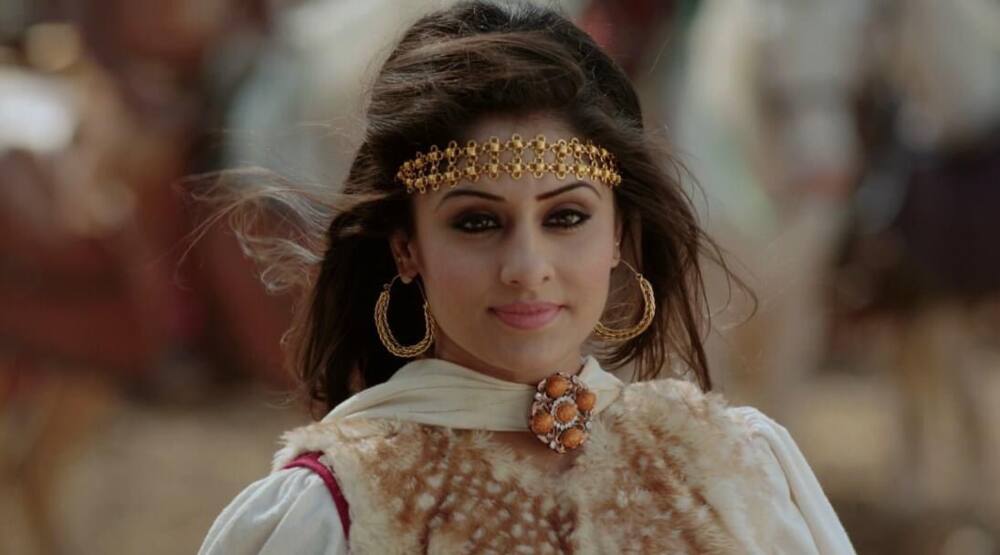 Monday, 23rd August 2021 (Episodes 29 and 30)
Ashoka finds King Bindusara conversing with his mother's statue and tries to persuade the boy that his mother is dead for real. The boy then recalls something that Dharma used to tell him and sets out to look for her.
Helena takes advantage of the situation to ensure that Sushim and the King develop a close relationship. She is aware that the bond will lead to disagreements between Bindusara's wives.
Tuesday, 24th August 2021 (Episodes 31 and 32)
Ashoka is infuriated by the suffering that his mother has to endure even though she is kind to everyone and everything around her.
Helena, Bindusara's stepmother, has a plan to wipe out everyone in the palace, and Chanakya discovers her scheme after overhearing her conversation.
Wednesday, 25th August 2021 (Episodes 33 and 34 Part 1)
King Bindusara is delighted to see Ashoka, who informs him that he has located his mother. Will he believe him?
The King tries to make Ashoka see the reality and realize that whoever he saw was not his mother but his imagination.
Thursday, 26th August 2021 (Episodes 34 Part 2 and 35 Part 1)
Helena plots to remove King Bindusara from power so that her son can take over the throne. Can she outsmart the king?
Helena uses Charumitra to ensure Sushim goes to bring the King. Charumitra is also supposed to plan a fake incident that endangers Ashoka's life. Then, Sushim should pretend to rescue him but fails in the process.
Friday, 27th August 2021 (Episodes 35 Part 2 and 36)
Chenakya sets out to meet Neerjara but is surprised when he sees Dharma. Who was the dead Dharma?
Ashoka reveals that he does not like his father, and Dharma overhears the entire conversation. She then makes up her mind not to reveal to him the truth regarding his father.
Monday, 30th August 2021 (Episodes 37 and 38)
King Bindusara spends quality time with Ashoka, and they grow closer.
Ashoka falls off a cliff after losing balance. Sushim fakes efforts to assist the boy and lets him hang without doing anything.
Tuesday, 31st August 2021 (Episodes 39 and 40)
The King rescues Ashoka from a near-death incident.
Helena tells the King that Justin is set to tie the knot with the daughter of Shaktiraaj. The King has doubts as he recalls Rajajiraj's past plan to bring the Magadh Kingdom to ruins. He later agrees to the marriage after Helena assures him that he does not intend to attack.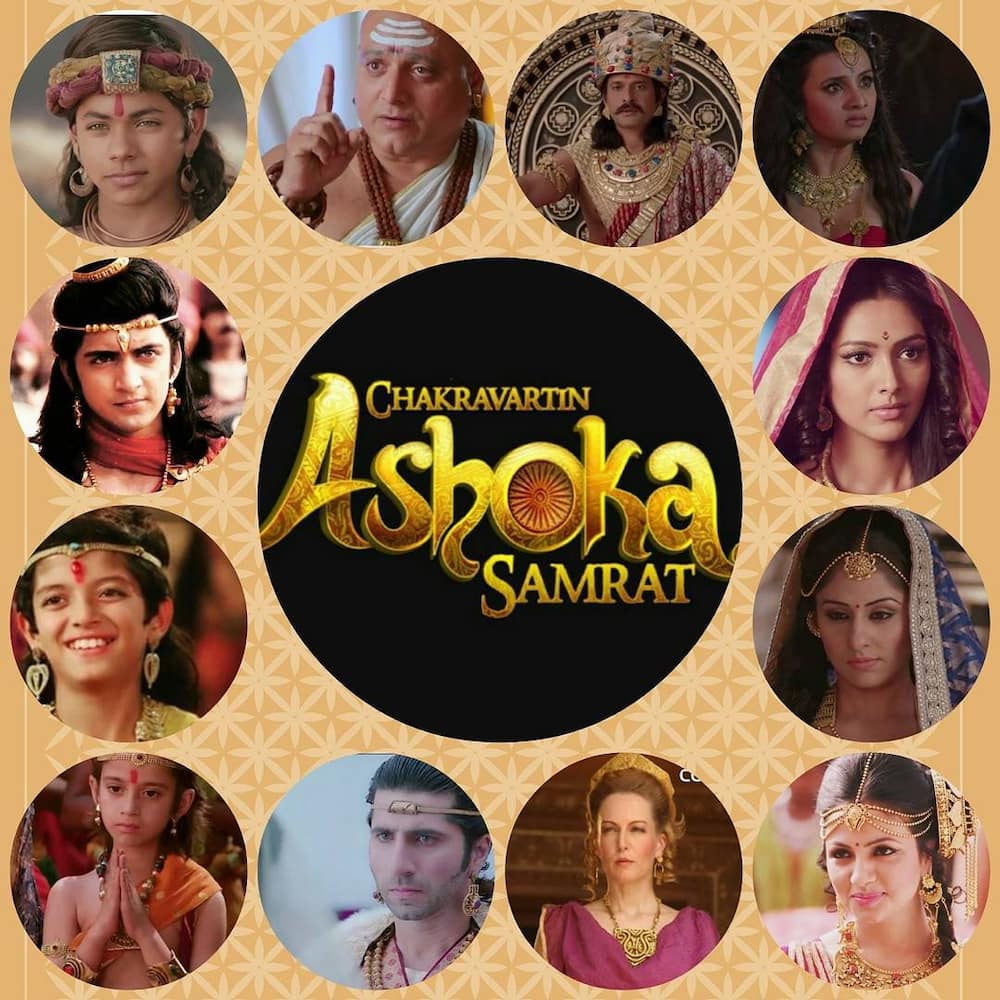 What happens to Emperor Ashoka's characters?
Emperor Ashoka historical drama received positive praise from critics when it first aired on Colors TV in 2016 and 2017. South African viewers will fall in love with the storyline from the very beginning primarily because of the talented Emperor Ashoka cast. Below is a summary of what will happen to some of the characters in the August episodes.
Ashoka
He starts to bond with the King, and Chanakya is convinced that he will be the one to take over the throne. Helena, King Bindusara's stepmother, promises herself not to let him become heir and tries to create situations that endanger his life. Later, his mother dies, but he fails to believe and sets out to look for her.
Dharma
She initially disagrees with King Bindusara's decision to take her son to the Royal Academy. She later disappears and is thought dead. Then, she reappears. Dharma also decides not to reveal to Ashoka the truth about his father when she overhears him explaining how he hates his dad.
Emperor Ashoka on Glow TV is going to be one of the most entertaining historical dramas for Mzansi viewers, as revealed by the above Emperor Ashoka teasers. How is Dharma still alive? Discover more by watching the Indian series on Glow TV from Mondays to Fridays at 7.00 p.m. and 7.30 p.m. The omnibus airs on Sundays from 10.30 a.m. to 2.30 p.m.
READ ALSO: New on StarLife! The FrontLiners Teasers for August 2021
Briefly.co.za highlighted the drama to expected on The FrontLiners this August. The new Indian series on StarLife is a medical drama that follows the lives of Dr Ishani and Dr Siddhant.
They are both professional doctors who love their job but have opposing approaches to life. Ishani obeys the rules, but Sid is known for bending them to suit his purpose.
Source: Briefly News