New on StarLife! The FrontLiners Teasers for August 2021: Coming up
StarLife brings you another fascinating Indian series called The FrontLiners. The medical drama will start to air on 2nd August 2021 after Sacred Relationships' season finale. What should you expect in The FrontLiners premiere episodes? Find out from the following The FrontLiners teasers.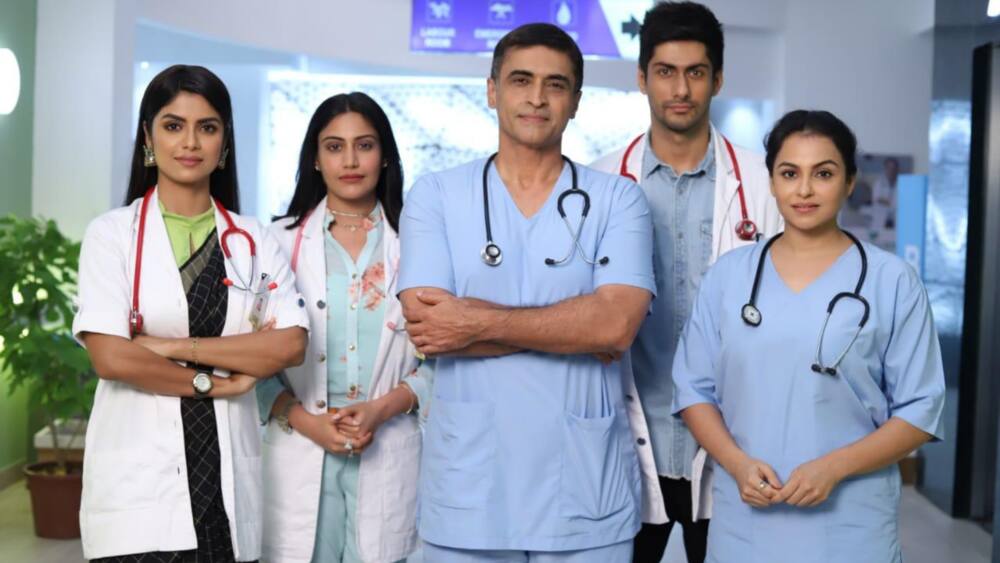 The FrontLiners, originally called Sanjivani, is a medical-based career drama that follows the lives of Dr Ishani and Dr Siddhant. The two have opposing beliefs in life, which makes them start their relationship on a sour note. As time goes by, they fall for each other but have to deal with opposing forces.
The FrontLiners teasers for August 2021
The FrontLiners on StarLife narrates a different kind of love story that will keep fans wanting more of the series. Here are the initial teasers on what is coming up in The FrontLiners premiere episodes.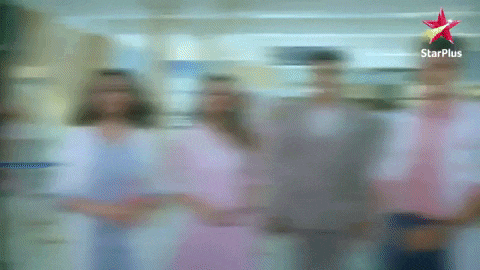 Monday, 2nd August 2021 (Episodes 1 and 2)
Sid, a doctor who loves his job, rescues a drowning child. On the other hand, Dr Ishani holds her birthday party inside the Sanjivani medical facility. How will things turn out when the two doctors meet?
Dr Ishani's skills leave Dr Sid impressed. Elsewhere, things do not look good for Doctor Shashank when he is diagnosed with a severe illness. Dr Vardhan is not happy with Dr Ishani and criticizes her.
Tuesday, 3rd August 2021 (Episodes 3)
Sid is warned by Vardhan, while Dr Anjali reprimands Ishani. Elsewhere, Dr Shashank is happy to link up with a distraught Dr Juhi.
Wednesday, 4th August (Episodes 4 and 5)
Dr Ishani informs Vardhan about the illegal activities that Sid is involved in. Later, the medical facility's staff is engulfed with emotion when Dr Shashank gets ready to undergo an operation.
Shashank's last words to Dr Juhi before going under the knife leave him traumatized. Later, Dr Ishani receives suspension threats from Dr Rishab while Dr Sid falls into a trap.
Thursday, 5th August 2021 (Episodes 6 and 7)
Dr Ishani intimidates Sid and threatens to make his deeds known. Meanwhile, Dr Juhi comes up with a brave decision while Shashank is in the surgery room.
Dr Juhi does everything in her power, but Dr Shashank's health does not seem to improve while Vardhan suspends Dr Sid. The Sanjivani team goes to save individuals wounded in a tragic accident.
Friday, 6th August 2021 (Episodes 8 and 9)
Vardhan tries to pin Juhi and Anjali against each other while Sid abuses Rishab. Later, People criticize Ishani for attempting to rescue the daughter of a terrorist.
Sid and a severely hurt Sanya are thrown out of the medical facility by Vardhan. Later, Ishani and Sid hurry to the operation theatre but are not aware of the surprise awaiting them.
Saturday, 7th August 2021 (Episodes 10 and 11)
Juhi makes a tough decision after an angry crowd causes chaos. Later, Ishani is unable to concentrate in the middle of Sanya's surgery.
Anjali receives a surprising offer from Vardhan. Elsewhere, Sid attempts to prevent his uncle from setting himself ablaze while Ishani is criticized during a board meeting at the hospital.
Sunday, 8th August 2021 (Episodes 12 and 13)
Ishani goes to the extreme to rescue Sid. A grateful Sid embraces her, and the act triggers Dr Ishani's germophobia. Later, Juhi punishes the two.
Sid takes a donated organ from Ishani without her permission while Dr Rahul and Vardhan have a deal. Later, Sid challenges Ishani to cure Neeti, who is severely ill.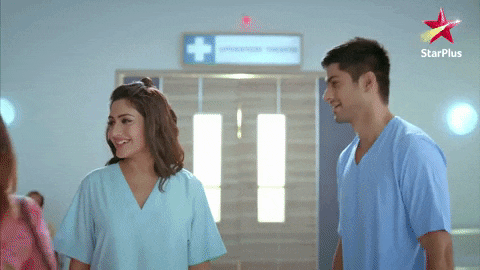 Monday, 9th August 2021 (Episodes 14 and 15)
Shashank disagrees with the plan that Vardhan has set for Sanjivani, while Ishani is yet to get a suitable donor for a terminally ill Neeti. Sid comes across details that incriminate Vardhan.
Dr Ishani operates on Neeti while Anjali pours out her feelings to Shashank. Later, an armed intruder comes to the medical facility and holds Ishani at gunpoint.
Tuesday, 10th August 2021 (Episodes 16 and 17)
Ishani, Sid, and Asha join forces to save a toddler. Later, the unexpected happens when they rejoice as they take part in Ishani's birthday celebrations.
Sid is focused on trying to expose Vardhan's deeds when Rishab embarrasses him. Ishani discovers that Sid is not behaving normally after giving Riya's case to Rishab.
Wednesday, 11th August 2021 (Episodes 18 and 19)
Sid's childhood memories flood his mind leaving him emotionally depressed, and he later talks with his mother. Elsewhere, Asha is filled with worry regarding her unpredictable future.
Ishani and Riya's dad agree on a meeting time. Meanwhile, Sid resorts to illegal means to get a blood sample from Riya's father. Shashank and Vardhan make a deal that no one saw coming.
Thursday, 12th August 2021 (Episodes 20 and 21)
Vardhan is happy when Sid threatens Ishani. The doctor's past secret is brought to light, leaving her distraught, and Sid is blamed for defaming her.
Dr Shashank is given the go-ahead to leave the hospital when his health improves, while Ishani makes a surprising request to Juhi. Later, Ishani is negatively affected by the harsh accusations that a husband makes to his sick wife.
Friday, 13th August 2021 (Episodes 22 and 23)
Rishab and Sid engage in a fierce battle, and Ishani takes Rishab's side. The infuriated doctor slaps Sid when he attempts to give a reason for his behaviour.
Ishani tries to save the life of a particular patient while Sid looks into the case of Neel's dad. She later makes a decision about Sanjivani that no one saw coming.
Saturday, 14th August 2021 (Episodes 24 and 25)
Sid tries to calm Ishani's anger and persuades her to share a dance with him. On the other hand, Anjali and Vardhan hold an official opening ceremony for Sanjivani's new luxury ward in the absence of Shashank.
Sid and Ishani are locked up in a room, and they end up fighting. Asha challenges Rahil to provide evidence that proves the innocence of Sid. Later, Ishani opens up to Sid and reveals her fears to him.
Sunday, 15th August 2021 (Episodes 26 and 27)
Asha works on a sinister plan to have Rishab trapped. Juhi learns a surprising truth from Anjali regarding Shashank. Later, Ishani receives an invitation from Sid to go to his house for Ganpati Puja.
An angry Dr Shashank smacks Anjali for embarrassing him. Elsewhere, Ishani starts a friendship with Sid as the team from Sanjivani takes part in the Ganesh Chaturthi ceremony.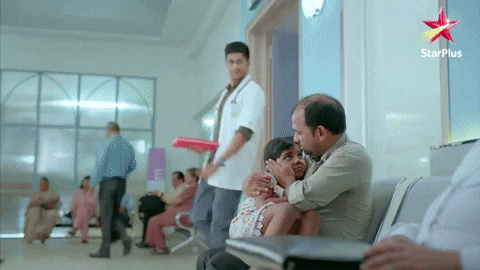 Monday, 16th August 2021 (Episodes 28 and 29)
Dr Shashank links up with an old acquaintance while an intoxicated individual misbehaves with Asha during the Ganesh puja celebrations. Later, his attention is shifted by Juhi before going under the knife.
A certain goon attacks Sid leaving him with severe injuries. Later, Sid loses consciousness as he tries to rescue Ishani from the goons and the physicians admit him to the medical facility.
Tuesday, 17th August 2021 (Episodes 30 and 31)
Sid's condition gets critical, and Dr Juhi operates on him while Dr Shashank is not allowed access to the OT. A worried Ishani has an emotional breakdown as she prays for Sid's recovery.
Ishani attempts to see Sid after his surgery, while his mother does not want to come into contact with Dr Shashank. Later that night, Ishani remains by Sid's side.
Wednesday, 18th August 2021 (Episodes 32 and 33)
Sid and Ishani stay alone for some time, while Rishab makes up her mind to start trouble. Ishani later comes up with a plan to play a trick on Rishab.
Ishani gets weird feelings each time she is around Dr Sid, while Dr Shashank is negatively affected by the statements made by Juhi. Sid gets better, and Ishani is excited because she can not get closer to him.
Thursday, 19th August 2021 (Episodes 34 and 35)
Dr Anjali remembers what happened in the past and reveals it to Vardhan after seeing Shashank and Dr Juhi together. On the other hand, Sid gives Ishani a surprising present.
Ishani and Dr Sid dance together. Elsewhere, Anjali wants to know why Vardhan is present in the luxury award. Vardhan later gets assistance from an unlikely source.
Friday, 20th August 2021 (Episodes 36 and 37)
Ishani and Sid's relationship gets romantic when he decides to feed her, and she cannot stop thinking about him. A patient makes an unexpected remark about the two leaving them surprised.
Dr Ishani leaves Sid frustrated when she starts avoiding him and not taking her duties seriously. Sid later hurts her emotions when he reprimands her.
Saturday, 21st August 2021 (Episodes 38 and 39)
Ishani and Sid are not ready to put their differences aside, while Shashank manages to prove Vardhan wrong. Sid later acts in a way that makes Dr Ishani emotional.
Sid and Ishani finally swallow their pride and seek forgiveness from each other. He later prepares a meal for Ishani while Juhi makes a heartbreaking announcement.
Sunday, 22nd August 2021 (Episodes 40 and 41)
Dr Ishani and Dr Sid share an emotional moment while Jessica discovers a heartbreaking fact. The two later promise to ensure that Jignesh proposes to Jessica in a significant way.
Ishani thinks about how she can make her feelings known to Sid. The two later try to make Jessica calm down when she hurts Jignesh.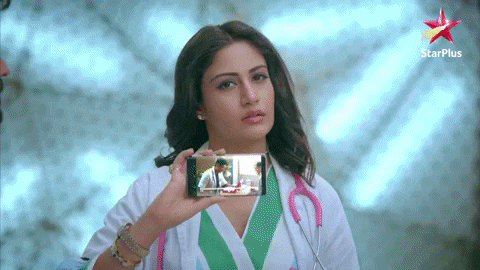 Monday, 23rd August 2021 (Episodes 42 and 43)
Rishab and Vardhan's weird reaction to a wedding happening at Sanjivani leaves Ishani and Sid surprised. The two later exchange coffee mugs by mistake.
Ishani is actively involved in setting decorates at Jignesh and Jessica's wedding venue, while Anjali gets angry when Vardhan gives a gift. Later, Ishani acts up with Sid.
Tuesday, 24th August 2021 (Episodes 44 and 45)
Sid shows care, and the act pleases Ishani. The two later try to make a sad Jessica feel better, while Shashank feels it is time to tell Juhi the truth.
Vardhan is bemused by the apparel worn by Anjali, while Ishani and Sid cannot hide the admiration they have for each other. Jessica and Jignesh's marriage ceremony is underway.
Wednesday, 25th August 2021 (episodes 46 and 47)
Dr Juhi announces a surprising detail about Jessica. On the other hand, Ishani is angered when she spots Sid talking to another lady. Shashank and Juhi share a dance at the marriage ceremony.
Sid's co-worker makes him see that Ishani has fallen in love with him while Anjali and Vardhan bury the hatchet. Later, Sid reveals to Ishani that he does not want her near him, and the remarks leave her heartbroken.
Thursday, 26th August 2021 (Episodes 48 and 49)
Sid tries to avoid Ishani while Anjali and Vardhan have a romantic dance. Shashank finally decides to reveal the truth to Juhi.
Ishani and Sid try not to have eye contact at the marriage ceremony, and the latter does not want to reveal his feelings to Ishani. Meanwhile, Anjali and Vardhan share an intimate moment.
Friday, 27th August 2021 (Episodes 50 and 51)
Vardhan is happy when his plot against Shashank delivers the expected results, and he makes up his mind to unveil his next plan. Meanwhile, Sid makes up his mind to avoid Ishani.
Ishani does not mind the discomfort as she waits outside Sid's home, but he is rude to her. He is later shocked when he learns about Ishani's accident.
Saturday, 28th August 2021 (Episodes 52 and 53)
Ishani reveals to Sid that she will make him confess his love before the week comes to an end. She is later surprised when he makes an unexpected announcement.
Juhi is left in shock after overhearing a conversation between Sister Phelo and Shashank. Ishani has a naughty surprise that stuns Sid.
Sunday, 29th August 2021 (Episodes 54 and 55)
Ishani's dance number fails to impress Sid, while Shashank makes up his mind to make Juhi know the truth. Sid's mum consoles a depressed Ishani.
Shashank is not happy when he discovers that Vardhan and Anjali are in love. Sid finally confesses his love for Ishani as he reveals surprising details from his past.
Monday, 30th August 2021 (Episodes 56 and 57)
Ishani makes Sid know her deepest emotions, and they later go on a dream date. On the other hand, Anjali feels that Shashank's conduct is uncalled for.
Ishani is shattered when Sid fails to meet her. Later at the medical facility, he makes an announcement that shocks her. Dr Rahil and Dr Neel accost Asha.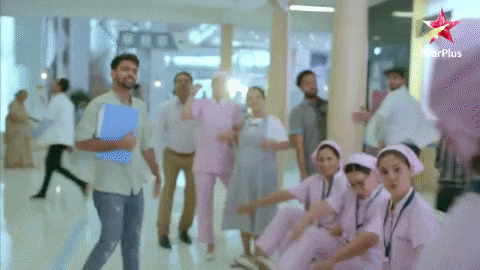 Monday, 31st August 2021 (Episodes 58 and 59)
Juhi comes across shocking details from his past. Meanwhile, Sid repeatedly hurts a frustrated Ishani who finds it challenging to come to terms with the sad reality.
Rishad's intentions irk Sid, and tension continues to reign between Ishani and Asha. Asha and Ishani get into a heated argument, and as Asha speaks, she collapses and the sight bums Ishani.
What happens to The FrontLiners characters?
The FrontLiners cast is made up of experienced Bollywood actors and actresses. The female lead is played by Surbhi Chandna as Dr Ishani, while Namit Khanna plays the male lead as Dr Siddhant. Here is a recap of what happens to them in The FrontLiners August episodes.
Dr Siddhant
The FrontLiners series starts when he is rescuing a drowning child. He later meets Dr Ishani and is impressed by her skills. However, Ishani reports his illegal activities to Dr Vardhan, and he later decides to ignore her after realizing that she has feelings for him.
Dr Ishani
Despite being a skilled doctor, Vardhan criticizes her, and she later faces criticism for trying to save the daughter of a terrorist. She also deals with her admiration for Sid and reveals her feelings to him. Despite their love for each other, they have occasional misunderstandings.
From the above The FrontLiners teasers, how will Sid and Ishani's egos affect the love they have for each other? Ensure you follow The FrontLiners show from Mondays to Sundays on StarLife at 9.00 p.m. and 9.30 p.m.
READ ALSO: These Streets teasers for August 2021: Shantanu is framed for murder
Briefly.co.za cares about your home entertainment and recently highlighted what to expect in the August episodes of These Streets. The Zee World show narrates Puchki (Asmita) and Shantanu's bond that is nurtured since childhood.
In August episodes, Shantanu is against Asmita's decision to marry Ridoy, but Asmita ignores his warnings. What will he do to stop the planned wedding?
Source: Briefly News