Nadia Nakai biography: age, boyfriend, family, songs, car, album and net worth
Nadia Nakai commonly referred to as Bragga, is a South African professional rapper and songwriter with Zimbabwean roots. Since her break out as the first female rapper to win the Mix Tape 101 competition on e.tv, Nadia has gone on to produce a couple of songs with a rumored album on the way.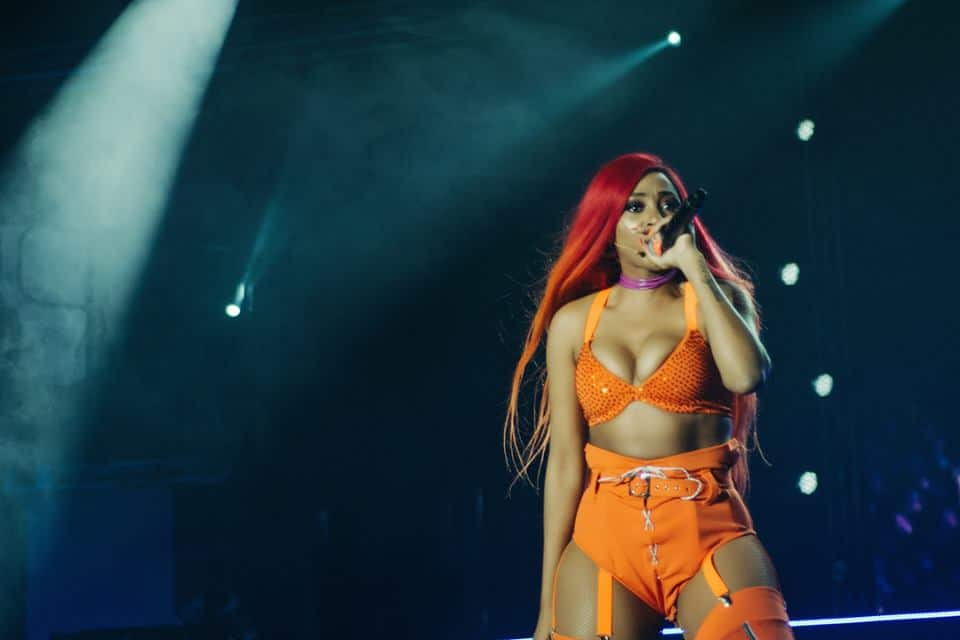 READ ALSO: Pearl Thusi biography: age, boyfriend, daughter, sister, parents and net worth
Nadia Nakai was born Nadia Nakai Kandava on the 18th of May in 1990 to a Zimbabwean mother and a South African father. At the age of 16, Nadia changed her name to Nadia Nakai adopting her mother's name to replace Nadia Dlamini, a name she had gone by until that moment. Not much else is known about Nadia Nakai parents, siblings or family. The official Nadia Nakai age is 28 as at April 2019.
Nadia Nakai early life
She studied at Fourways High School in South Africa and went on to Monash University to pursue a double major in Media Studies, Communication, and Marketing. At some point, Nadia Nakai moved to complete her studies in Kenya where she met the female Kenyan rapper Nazizi who greatly influenced her music. Nadia Nakai real name is Nadia Nakai Kandava though Nadia Dlamini gives you more results on her early life.
Nadia Nakai career
Nadia Nakai's career officially began after Nazizi mentored her in Kenya. It was then that she decided to start rapping professionally. She was the first female rapper to win e.tv's Shiz Niz' Mixtape 101 Competition. This was quite a record at the time and is one of her career highlights.
In September 2013, Nadia released her first single- Like Me under Sid Records. She was then featured on Amantombazane Remix and worked with Ice Prince on Saka Wena after she performed at the Chanel O music video awards. In the period between 2013 and 2018, she has continued to create hit singles.
In 2018, Nadia got the rare opportunity to rap for Sway Calloway who has worked with big acts on the continent such as Nasty C and Cassper Nyovest. Nadia had been selected to be a red carpet host for MTV Africa awards that were held in Bilbao Spain. The Nadia Nakai album is set to drop in 2019 after she broke yet another record by being the first female rapper in Mzansi to perform at South by South West.
READ ALSO: Dr Tumi biography: kids, wife, family and songs
Nadia Nakai songs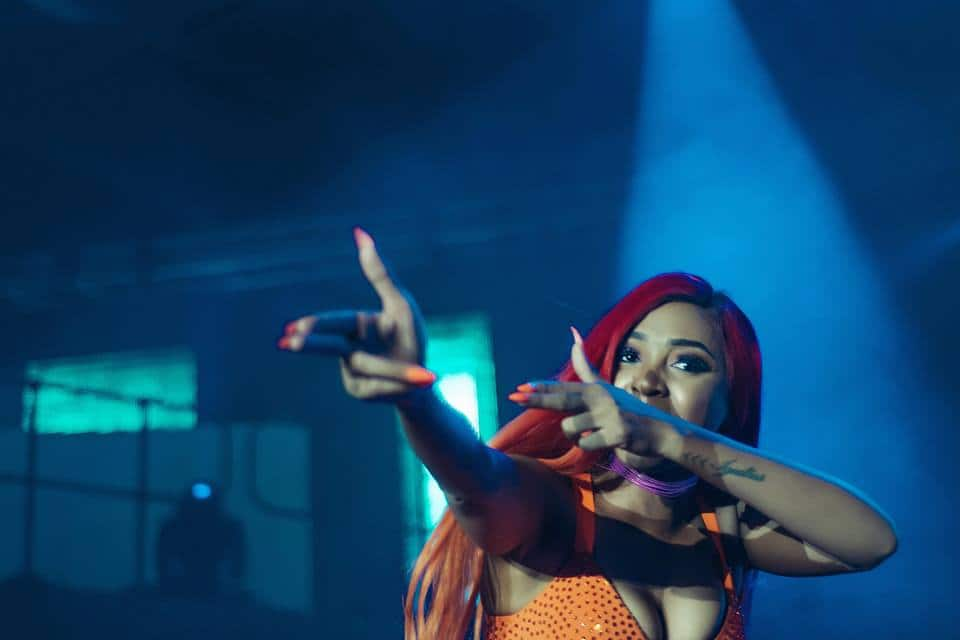 Since she released Like Me, Nadia Nakai has been working on and releasing new music every so often. Below is a complete list of her singles that includes songs in which she featured other artists in the industry both in South Africa and Africa.
Like Me
Whatever
Saka Wena (feat Ice Prince)
Money Back
The Man (feat Cassper Nyovest)
Don't Cut it
Naaa Meaan (feat Casper Nyovest)
Sqwaa (feat Tshego and Gemini Major)
Nadia Nakai money calling (feat Frank Casino)
Yass B!tch
In an interview, Nadia Nakai explains how working with Ice Prince from Nigeria was the fulfillment of a dream true after she bombarded the artist with emails asking for collaboration. It finally happened when she met Ubi Franklin, Made Men Music's CEO when she performed at the Chanel O music video awards. She has also featured other artists such as Casper Nyovest, Tshego and Gemini Major in 2016. Nadia Nikai Money Calling in which she featured Frank Casino was released in 2018.
Nadia Nakai featured songs
Various artists have also featured Nadia Nakai on their songs. Her very first one was on Riky Rick's Amantombazane remix. The song features other artists such as Kwesta, Kid X, Maggz, Okmalumkoolkat, Ginger Breadman and DJ Dimples. The song was produced in 2014 and gold certified by RiSA.
In 2015, she was also featured on DJ Sliqe's Do Like I Do Remix together with Riky Rick,Kwesta, Reason, L-Tido and Flabba. She also had a verse in Tumi's song Sugar Free.
In 2016, Nadia Nakai worked with Casper Nyovest, Major League and Riky Rick on Gemini Major's Ragga Ragga, then on DJ Milkshake's Savage with Maggz and Da L.E.S.
In 2017, a feature that year was on Crazy by Spectacular and DJ Naves together with DJ Tila and Floda. Nadia Nakai also worked on Isaga Lam by Miss Pru. Isaga Lam featured other artists such as Londie London, Gigi Lamayne, and LaSauce.
Nadia Nakai featured songs list
A complete list of all the songs Nadia Nakai has been featured on from 2014 to 2017 and their respective artists is provided below.
Amantombazane by Riky Rick
Do Like I Do Remix by DJ Sliqe
Sugar Free by Tumi
Ragga Ragga by Gemini Major
Savage by DJ Milkshake
Crazy by Spectacular and DJ Naves
Isaga Lam by Miss Pru DJ
Nadia Nakai boyfriend
On 11 January 2018, Bandile Mbere came out to clear the rumors and admitted that he had been dating Nadia Nikai reneging on an earlier statement where he insisted they were just friends. Bandile Mbere then went on to praise Nadia Nikai claiming that the rapper brought out the best in him. The two have shared pictures of them on their social media pages.
Bandile Mbere has a twin brother, Banele Mbere and the two are commonly refered to as Major League DJs. They are hip hop DJs and event organizers who have organized Major League Gardens, one of the biggest Hip-Hop music events in South Africa. The twins have also produced a couple of songs together.
READ ALSO: Somizi Mhlongo Biography: Age, Daughter, Mother, Father, Cars, House and Net Worth
Nadia Nakai net worth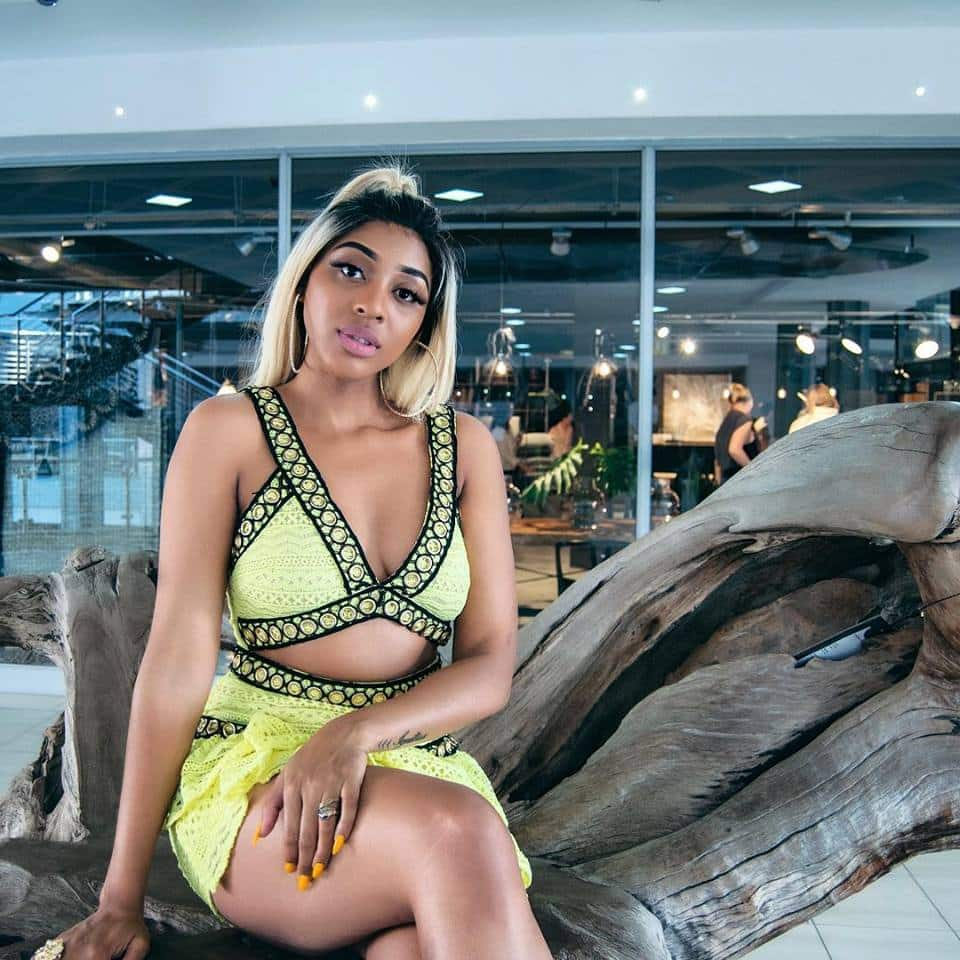 Nadia Nakai is said to be worth approximately $800,000 as of 2018. Her 2019 net worth has not yet been calculated though it may spike if she drops a hit album. The latest Nadia Nakai car (bought in 2017) is an Audi A3 which the rapper flaunted on her social media.
Nadia Nakai YouTube
Nadia Nakai music can be found on her YouTube page where the artist shares her music and fresh content for her fans. The Nadia Nakai YouTube page has 8,462 subscribers with its highest performing video being Naa Meaan (featuring Cassper Nyovest) at 1.2 million views as of April 2019.
Nadia Nakai Instagram
Nadia's Instagram handle, like most people, serves as a wall where her most recent and captivating photos are kept. Going through her handle will give you a quick glance into her life and how she is progressing. You'll also be able to get updates concerning her new releases and other important information that is of use to you. Here are some quality pictures from Nadia Nakai Instagram handle (Scroll left).
Nadia Nakai brings to the table an authentic rap voice that is still uniquely African. Starting her career early and achieving the success she had had so far proves that more is on the way. Fans are eagerly anticipating her new album, which is set to drop in 2019. This album is set to increase her relevance as a female professional rapper and her net worth too. Her strategically featured singles are all carefully chosen, and it will be interesting to see who she features on this new album.
READ ALSO:
Skolopad Biography: Age, Daughter, Horrific Car Crash, Pictures and Videos
Bathabile Dlamini Biography: Age, Education, Salary, Daughter, husband, Old Pictures and Political Career
Asanda Foji Biography: Age, Education, Generations, Instagram and Career
10 facts about Mishqah Parthiephal and cutest photos
Source: Briefly News