Best DMX songs and music videos of all time: Top 16 tracks
Most popularly known as DMX, Earl Simmons passed away on April 9th, 2021, from a cardiac arrest. The legendary rapper turned hit after hit in the late '90s and early 2000s, shaping the music scene. He was the first artist to have five albums go number 1 on the Billboard charts; he was also the first rap artist to have his first two albums reach US number 1 in just a year.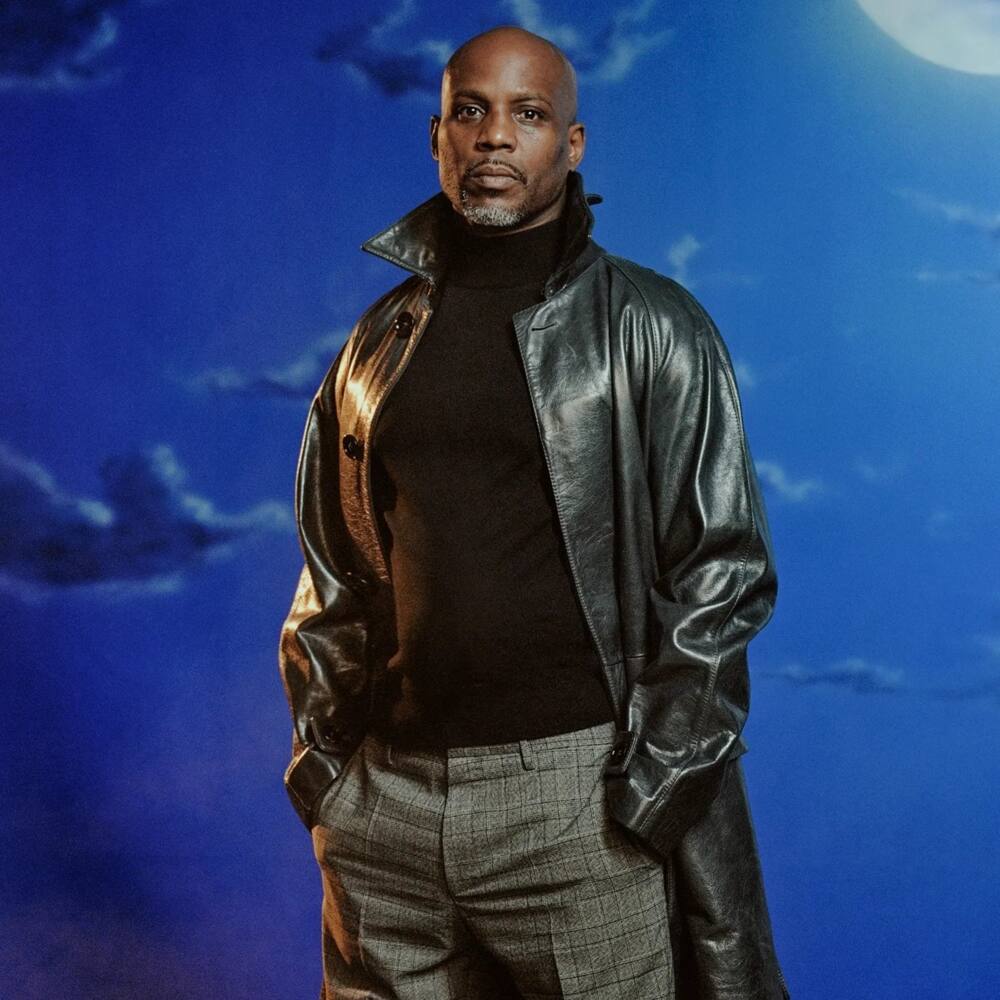 Is DMX gangsta rap? Earl Simmons was handed a raw deal from birth. He made it against all the odds, which were heavily stacked against him. He went from being emotionally and physically abused by his mother and having a very rough upbringing to being a great force in the Rap Industry.
DMX top songs
After releasing five consecutive multi-platinum albums since 1998, Earl's music has earned him a permanent spot in music history. What is DMX last song? What are his most iconic raps? Catch all that and more here, with portions of DMX song lyrics to give you an idea of what the songs entail.
1. DMX - X Gon' Give It To Ya
This is one of his most iconic hits, with 162,000,000+ views, and those views are rising fast. It was released in 2003; it is one of DMX songs in movies, most popularly in the Deadpool franchise. It has a very pop sound; it's rough and rugged but a masterpiece nonetheless.
Yeah, don't get it twisted/This rap shit is mine, motherfucker!/It's not a fuckin' game.
2. DMX- Ruff Ryders Anthem
As soon as DMX songs Ruff Ryders Anthem was released in 1998, it shot up in all charts. It is one of the best DMX 90s songs. He rode Swizz Beatz's keyboard loops with mastery that saw him compared with legends like Tupac.
In a GQ interview, he admitted that he did not want to write this song, as it sounded too simple for his taste, but he soon realised that was the song's beauty, no gimmicks, just pure lyricism. The song has almost 150,000,000 views on YouTube.
All I know is pain; all I feel is rain/How can I maintain with that shit on my brain?
3. DMX - Slippin
This is one of DMX darkest songs. He bore his soul in this track, an autobiography of sorts, telling his story about how his father left and his mother ignored him.
He was rarely that vulnerable with his music, making this one of his iconic sounds. It did poorly in the charts when it was first released in 1998 because the radios did not play it as much, but DMX Slippin was certified gold in 2017, almost 20 years after it was released.
See, to live is to suffer/But to survive…/Well, that's to find meaning in the suffering.
4. DMX - Party Up (Up in Here)
This hit is from the quintuple platinum album And there was X. This is the most significant global hit that came from the partnership between Swizz Beatz and Earl. This party anthem is timeless, and you will hardly find a person who has not heard it. It is so popular that the YouTube views are almost at 120,000,000.
So whatever it is you puffin' on/That got you to think that you Superman, I got the Kryptonite.
5. DMX - What these b*****s really want
DMX is complaining in this song about ladies hitting on him, even though he is married and will not jeopardise his life. A section of the song recently went viral on TikTok, pushing this old 1999 song back into the limelight once more.
What these bitches want from a nigga?/I've been keepin' you up on it/Bling bling'n, all that jewelry, girl, I bought it
6. DMX - How's It Goin' Down ft. Faith Evans
This is a rare DMX love song; we do not see many of those. In the song, he tells the story of having an affair with a woman who is married with kids. He feels bad for breaking up her family and eventually lets her go—a sweet ending from DMX, who kept up a tough persona.
Loved it, let it go, and it came back, that's how strong it was/, But she belonged to cuz, couldn't belong to me
7 DMX - Where the hood at?
DMX Where The Hood at was the 2nd last song in the Grand Champ album. He explains in a GQ interview that it was his friend Kato's favourite song on the album. His voice cracks on remembering his friend who was shot and killed the same year the song was released, and DMX celebrated his friend's life through this song.
Have that nigga in the cut, where the wood at?/Oh, them niggas actin' up?! Where the wolves at?
8.DMX - We right here
By the time this song was released in 2001, stories in the media were highlighting his increasingly unstable lifestyle. He brought this song to reassure his fans that he is one of the greatest in the rap game.
And y'all gon' see/That the hottest nigga out there was, is, and will be me/Just like that/I can go away for a minute, do some other shit, and bounce right back.
9. DMX - Lord give me a sign
This song was from his 6th album released in 2006. This was the lead song from the single, and it has over 20,000,000 views on YouTube. It is a gospel song in nature, far from what he is famous for, but he delivered his message expertly here.
Devil, I rebuke you for what I go through/Been trying to make me do what I used to/But all that stops right here.
10. DMX - I miss you ft Faith Evans
One to bare his soul in his music, DMX did it once more after his grandmother's death. He sang this as a tribute to her, wishing that God would have taken him to be with her. For the rest of the song, he talks to her as if she was still around. It's a beautiful, moving song.
I thank you for those Sunday dinners; they were vital/I thank you for my life/I thank you for the Bible/I thank you for the songs that you'd sing in the mornin'.
11. DMX - Get it on the floor
This is his 2nd single from the Grand Champs album. His goal with this song was to get back into mainstream music and clubs. He wanted a new song aside from Ruff Ryders Anthem and Party Up in here.
Get it on the floor, get it-get it on the floor (What?)/You don't wanna party, then your ass gotta go (What?)
12. DMX - Stop bein' greedy
In this song, DMX fights two sides of him battling each other. One of his egos is in his normal voice, but his signature raspy growl is used for the darker side ego. This was the same battle he had in his life, separating himself from his alter ego X, who he claimed to be the bad side of him.
But when it gets dark, it's like a nigga's havin' dreams/Or nightmares; the light dares to desert me.
13. DMX - We in here
It was released in June 2006. His classic rap songs were he lets it all go in the studio. He did the song with Swizz Beatz, showing that he has not gone anywhere and is back in the scene.
Game time... let's go... WE IN HERE!/It's time to bring the East Coast back, baby!!
14. DMX - I don't dance ft. Machine Gun Kelly
They are a dynamic duo in this song; it is a classic club hit and one of DMX latest songs. He may not dance, but he is for sure one of the greatest rappers of all time.
I ain't a dancing nigga, I just move to the beat/Sit there and nod my head but won't move my feet/Gangsta, so I'm holdin' up the wall/That dancing shit up to the rest of y'all.
15. Jay Z ft DMX - Money, cash, hoes
This song was released in November 1998 as part of Jay-Z's album Hard Knock Life. The two artists worked together severally through the years, removing hits just like this one.
Money, cash, hoes, money, cash, chicks/Sex, murder and mayhem - romance for the street
16. Mark Morrison ft. DMX - Innocent Man
DMX and Mark Morison explain things from their perspective, as men from the hood who are misunderstood. They are not at fault, things just went wrong for them both. DMX had been to jail several times for tax fraud and many other faults, this song gives his perspective on the matter and how unfair it is.
You say I paid my debt but I still can't vote/Gotta pay taxes but I still can't vote/Come on dawg, y'all stay trying to keep a nigga broke
DMX is gone too soon, and the number of celebrities and fans that have paid their respects to him are insurmountable. He gave us timeless music to listen to and for that he will forever be in our hearts. Rest in peace DMX.
READ ALSO: DMX net worth, age, children, wife, music career, profiles, death.
Briefly.co.za recently published a DMX biography. The 9th April 2021 marked the end of an era for DMX, the renowned and decorated rapper. His death came days after his admission at a New York hospital for a heart-related condition.
Despite his musical legacy, he was incarcerated severally and was in and out of jail. The last decade of his life was troublesome as he struggled financially and personally. Read the details of his net worth elaborate on how difficult his journey was.
Source: Briefly News