"Let's Build a Nation": Mzansi's Polygamist Musa Mseleku Slams Polyandry Again
- Well-known Zulu polygamist Musa Mseleku has slammed the idea of polyandry, saying it's a direct attack on marriage
- Mseleku, who is the centre of the reality series Uthando Nes'thembu, further said polyandry is set to destroy the drive to build families based on values, customs and traditions
- Married to four wives and having 10 children, Mseleku argues that women cannot be in a position to stand for polyandry
PAY ATTENTION: Click "See First" under the "Following" tab to see Briefly.co.za News on your News Feed!
South African polygamist based in KwaZulu-Natal, Musa Mseleku of Uthando Nes'thembu fame, has lashed out at the proposal for polyandry. The proposal is set to be legally recognised as a form of marriage but Mseleku says the idea will never work because it is not a well-thought-out one.
According to TimesLIVE, Mseleku shared his opinion, saying making polyandry legal in Mzansi goes against the spiritual being of South Africans. He argued that the idea is an attack on marriage and is in essence an insult to existing African traditions, cultures and practices, such as polygamy.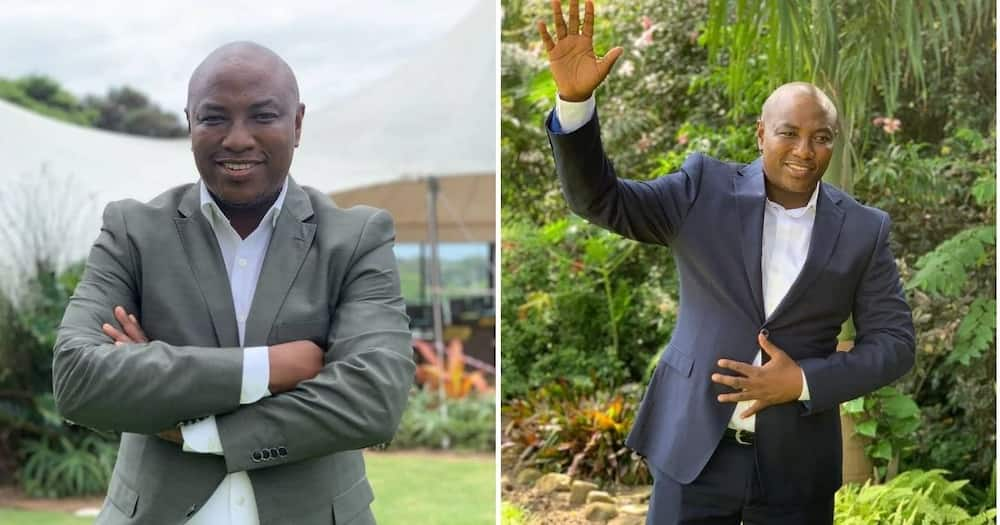 Mseleku rose to prominence in the past few years when he featured in Mzansi Magic's polygamy-themed reality show Uthando Nes'thembu. He said:
"I have said I view this as a direct attack on the institution of marriage as a whole. I stand by that. There's a reason we are seed carriers as men. One of those reasons is to make sure we build families based on values, customs and traditions.
"We have to build a nation where we will have people who are going to grow out of being raised by proper, functional families. What I see here, what is going to happen, we are going to have a rise in fragmented families who are not going to be carrying any particular form of direction in terms of raising families."
PAY ATTENTION: Never miss breaking news – join Briefly News' Telegram channel
The man, who is married to four wives - MaCele, MaYeni, MaKhumalo and MaNgwabe - has 10 children and added that he will never lose his birthright as a seed carrier.
He added:
"Imagine one woman having — like in my case — four husbands. Each husband will want his own children who will bear the surname of that particular husband to grow his family.
"No matter how we try to say the children will take the wife's surname, that can't happen because spiritually and culturally that is impossible. The seed carrier of that child is the husband. I can't lose my birthright as a seed carrier.
"Physically, I don't think women in their condition can be in the position to that. Women are refusing to give birth even when they are married to one man. They say once child is OK or two. However, in this case, we will have multiple men competing to have children with this woman."
In other stories, Mseleku was quoted by IOL, saying some activists show support polyandry does not understand the fundamentals of where polygamists come from. He said:
"Polygamy does not just exist because a man has got a desire to have many wives."
Briefly News reported that Mseleku recently made his stance on polyandry getting legalised in South Africa pretty clear - it's a big fat no from him.
According to Mseleku,- who believes polygamy is a cultural thing - polyandry is an attack on marriage. He said:
"I can tell you, this is a mere, straightforward attack on the only institution that should be protected and preserved — which is marriage. I do not even understand where those activists are coming from.
"They don't understand the fundamentals of where we (polygamists) are coming from with the institution of marriage. Polygamy does not just exist because a man has got a desire to have many wives."
Enjoyed reading our story? Download BRIEFLY's news app on Google Play now and stay up-to-date with major South African news!
Source: Briefly News