Trompies members bio, songs, albums, videos, playlists, latest news
Trompies is one of the oldest and most loved Kwaito bands in South Africa. Currently, the band is facing a trying moment after the death of one of its members. Emmanuel Matsane, known to many as Mjokes, passed on in a grisly road accident. Mzansi has poured tribute to the veteran and eulogised him for his contribution to Kwaito music's growth. You should read on for more details about the band and Mjokes' cause of death.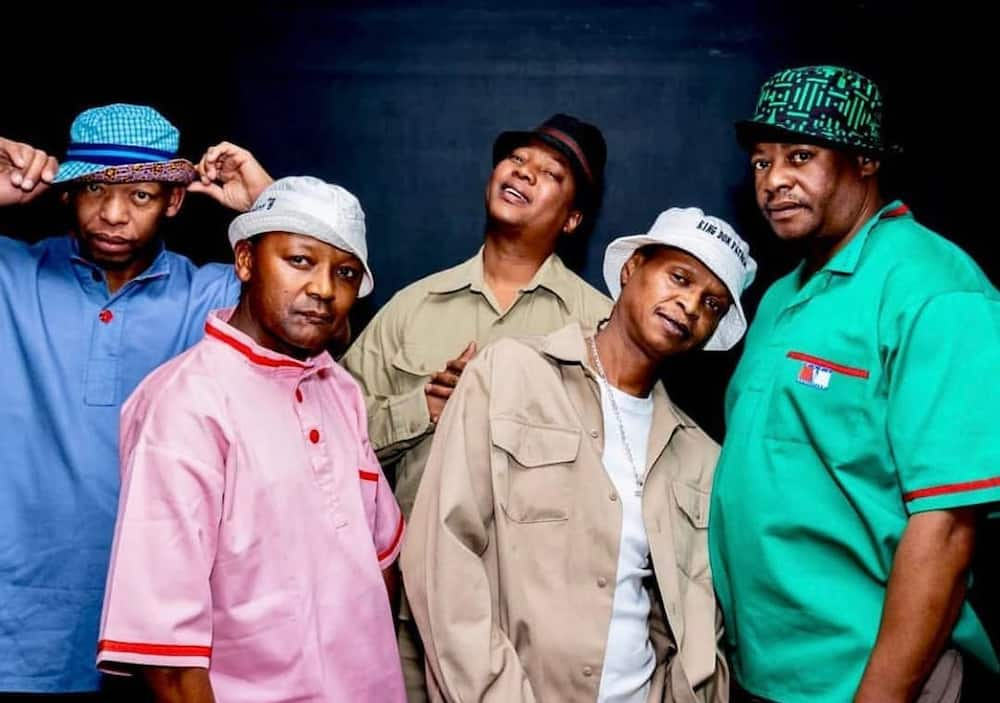 Trompies is a South African Kwaito music group that was formed in 1995. The group's founders were residents of Soweto who agreed to form the band after completing their college education in music. Along the way, they grew and started a record label, Kalawa Jazmee, and signed some of the most-loved artists. The band has also collaborated with renowned artists like Sjava.
Trompies members biography
How many members of Trompies are there? Trompies are known to rap in vernacular as a conscious way of addressing political, social and economic issues that marginalised communities. Choosing to sing in vernacular also helps the band maintain ties with their audiences.
The members of the band include Jairus "Jakarumba" Nkwe, Zynne "Mahoota" Sibika, Mandla "Spikiri" Mofokeng, and Eugene Mthethwa. The late Emmanuel "Mjokes" Matsane was also part of the band. In addition, the Trompies members are known for giving shout outs to their families and the Bible during their performances.
1. Emmanuel "Mjokes" Matsane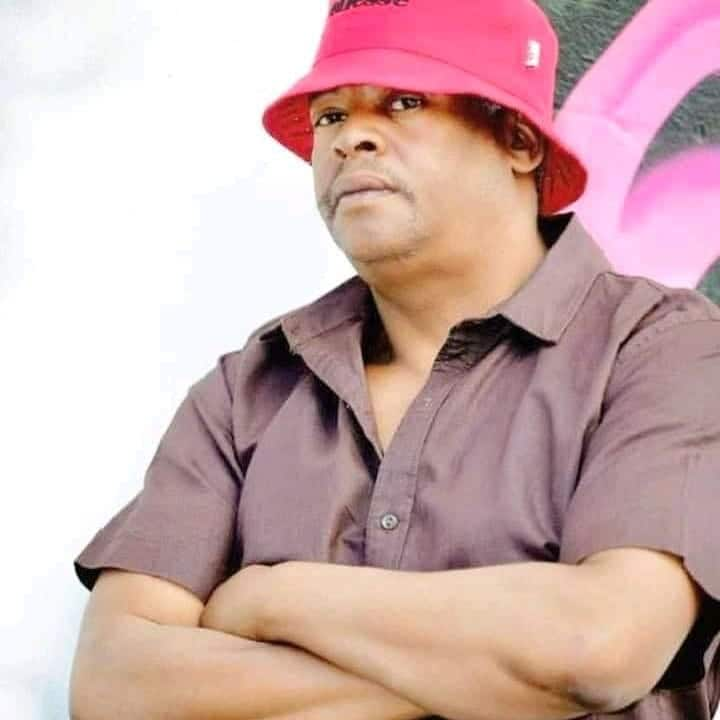 The late Emmanuel Mojalefa Matsane, popularly known as Mjokes, was a South African songwriter, director, and musician affiliated with the Trompies band. He was nicknamed Mjokes because of his incredible sense of humour and how much he loved to crack jokes.
Before his death, Trompies Matsane had married his new wife and was due to move into his new house. He was also the father of two boys from his first wife. Emmanuel Matsane had also released his single, Phanse Nge Ndlondlo, on the 14th of May 2021.
2. Eugene "Donald Duck" Mthethwa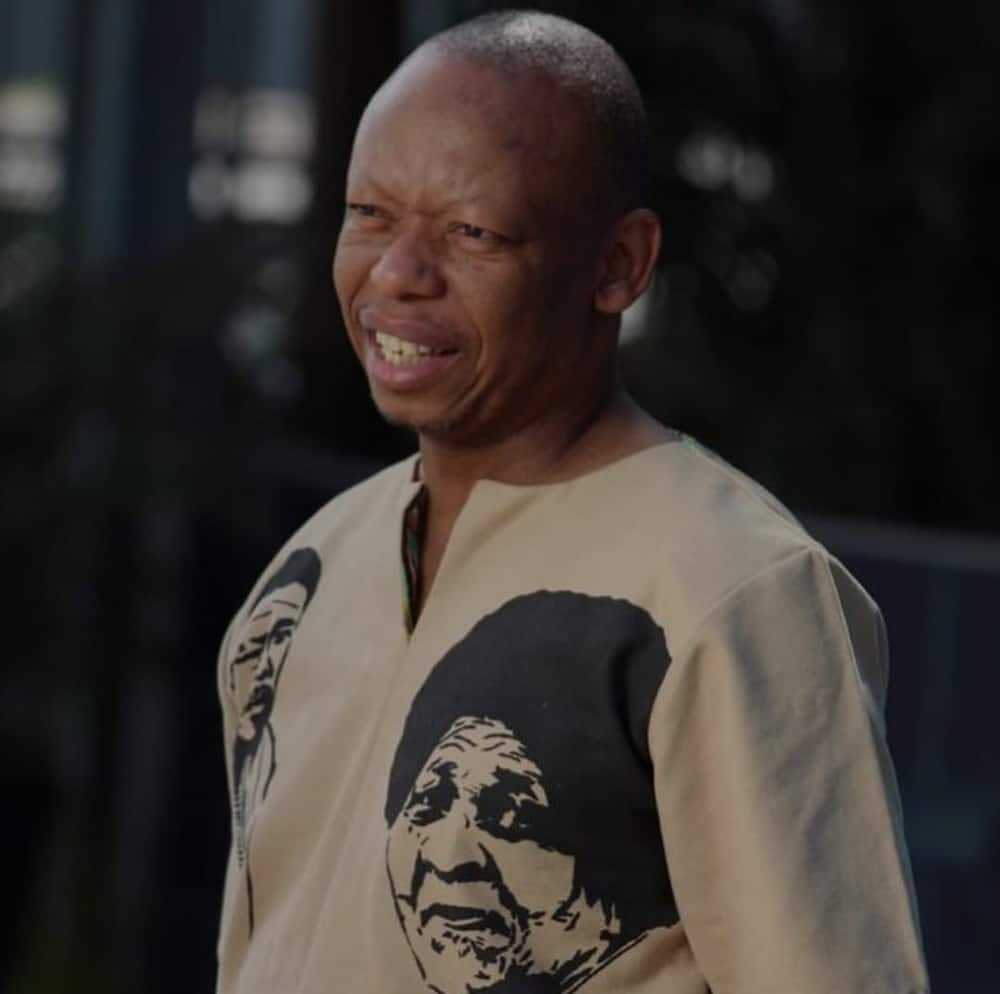 Eugene Mthethwa, popularly known as Donald Duck, is another one of the Trompies members. He is known for being outspoken, and in 2019, he was involved in an uproar with the then Minister of Arts and Culture, Mthethwa.
On the 19th of February 2021, he chained himself to a pole at the South African Music Rights Organization's offices, demanding his royalties. He claimed that he had not received his royalties since 1998. Donald Duck eulogised his friend Emmanuel Matsane and blamed drunk driving for the accident.
3. Mandla Mofokeng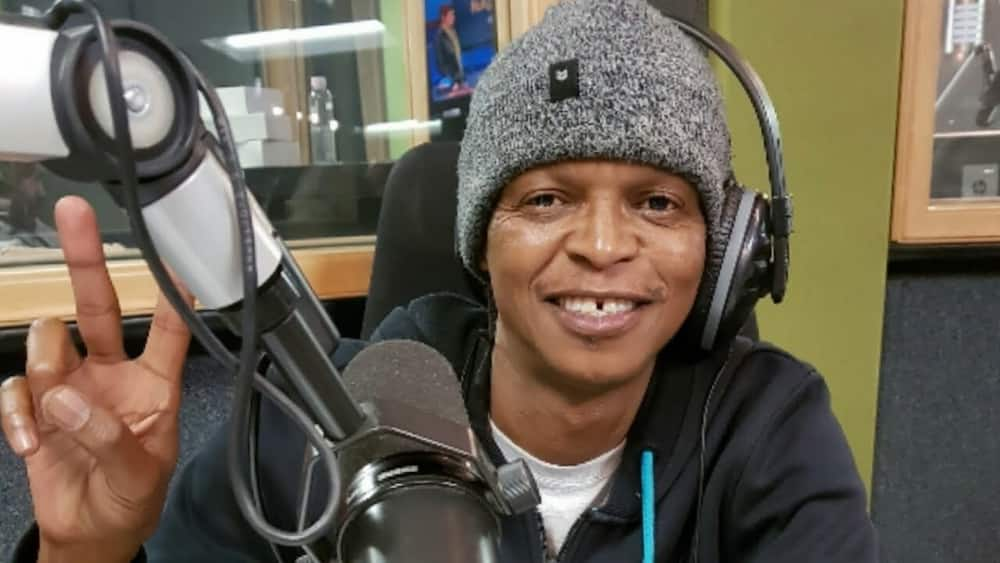 Mandla Mofokeng, popularly known as Spikiri, is a singer and producer in the group. He is also a founder member and co-director of the group's record label. Mandla ventured into music at the tender age of twelve, and Chico Twala discovered him when he was fourteen. Mandla considers himself the artist who put the Meadowlands on the map.
4. Jairus "Jakarumba" Nkwe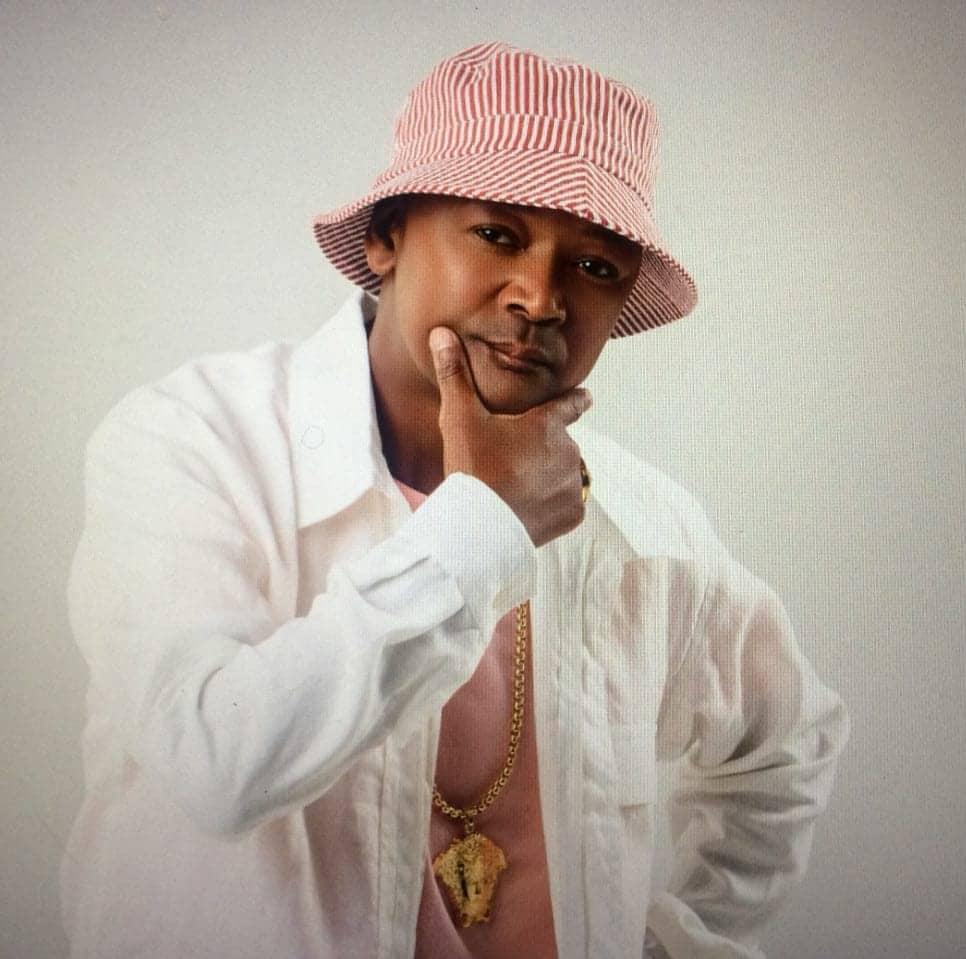 How old is Jakarumba from Trompies? Fifty-seven-year-old Jairus Ditshotlo Nkwe, popularly known as Jakarumba, also hails from Soweto. He believes that he uses his God-given talent to bless his fans through music.
Even though he has had his fair share of fame, Jakarumba admits to having struggled with alcohol, although he turned to God to help him overcome alcoholism. Jakarumba is a father of four children.
5. Zynne "Mahoota" Sibika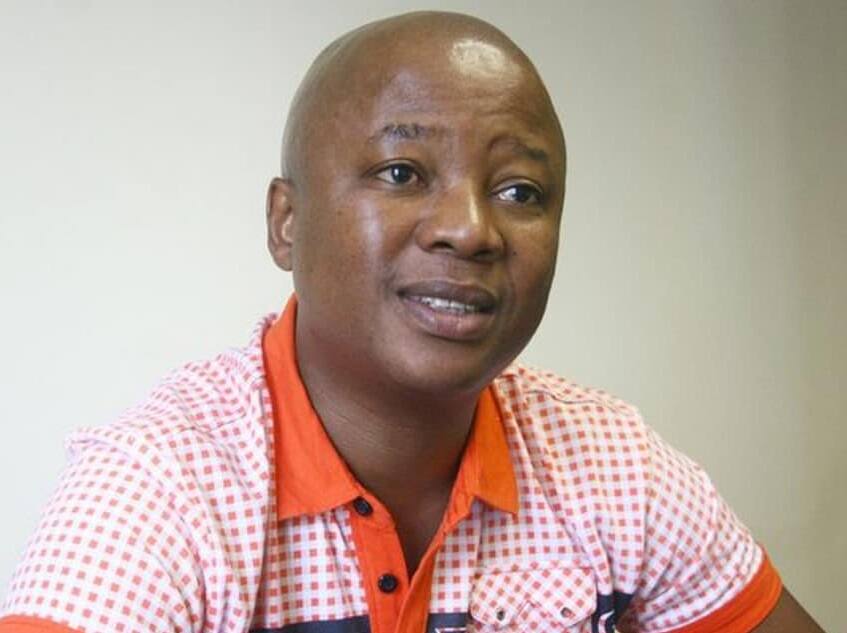 Zynne Sibika, popularly known as Mahoota, is a DJ and a member of the band. He is a father of eight children, and his eldest one is twenty-two years old. Mahoota has been married for sixteen years.
Trompies latest news
Who died in Trompies group? On Sunday, the 23rd of May 2021, South African record label Kalawa Jazmee announced the death of Emanuel Mojalefa Matsane, popularly known as Mjokes. Mjokes died in a car accident that occurred in the wee hours of Sunday morning. The accident happened after a performance by the Kwaito group in Meadowlands.
The record label issued a press statement about the incidence stating,
It is with great sadness to announce the death of our director and the fifth member of @RealTrompiesSA, @mjokeskalawa ( Emmanuel Mojalefa Matsane). He died in a car accident in the early hours of this morning, 23 May 2021, after a performance. He had just released a single titled #phansengendlondlo on 14 May. #RIPMjokes.
The last Trompies' performance together was at Disoufeng in Soweto.
Trompies albums
The band is known to have significantly impacted the growth of Kwaito music. Ever since its inception, the band has a record of six albums. They include,
Sigiya Ngengoma in 1995
Shosholoza in 1998
Mapantsula in 2008
Can't Touch This in 2008
Delicious in 2014
Respect Toasted Gona' Ganati in 2015
Trompies songs
For the band to stay relevant for twenty-five years, it took so much effort. They had a special connection with their fans through their music since they would sing about society's issues. Trompies' latest song featured Sjava, and the title of the song is uKhala Kanjani.
Other Trompie songs include,
Godwa
Fohloza
Malabulabu
Chomi
Grutas
Respect
Follow the Vibe
Matsane released a single on the 14th of May 2021.
Trompies videos
Apart from conveying a relatable message through their lyrics, Trompies band members shoot their videos in the marginalised areas of the country. Their zeal, as depicted in the videos, also highlights their love for music.
Trompies playlist
Trompies' music is available on different online platforms like Spotify, Deezer, iTunes and YouTube.
News about the unexpected demise of Trompies Matsane in the gruesome road accident has left Mzansi awestruck. South Africans have joined the band in paying tribute to the fallen hero and honoured his contribution to Kwaito music and the band's fame.
READ ALSO: Vhudi bio: All you need to know about Yoki Yoki Idols singer
Briefly.co.za published exquisite details about Vhudi. Vhudi caught Mzansi's attention when he sang his composed song during SA Idols' auditions in 2020.
Unlike most contestants, Vhudi defied the odds when he sang Yoki Yoki, a song he had composed for a lady he had a crush on. Twenty-year-old Vhudi wanted to prove to the judges how creative and ambitious he was during the performance.
Source: Briefly News