Kwesta g.o.d guluva: Songs, feat., mp3 download, public reaction
The passionate family man, songwriter and rapper, Senzo Brikka Vilakakazi, popularly known as Kwesta, is back with a new album, and fans cannot contain their excitement. His return comes after a five-year hiatus from his multi-platinum-selling DaKAR II album. In between, he had hopped in with a single here and there and collaborations with talented and upcoming figures. Kwesta g.o.d guluva album is the new hype that you ought to not miss out on.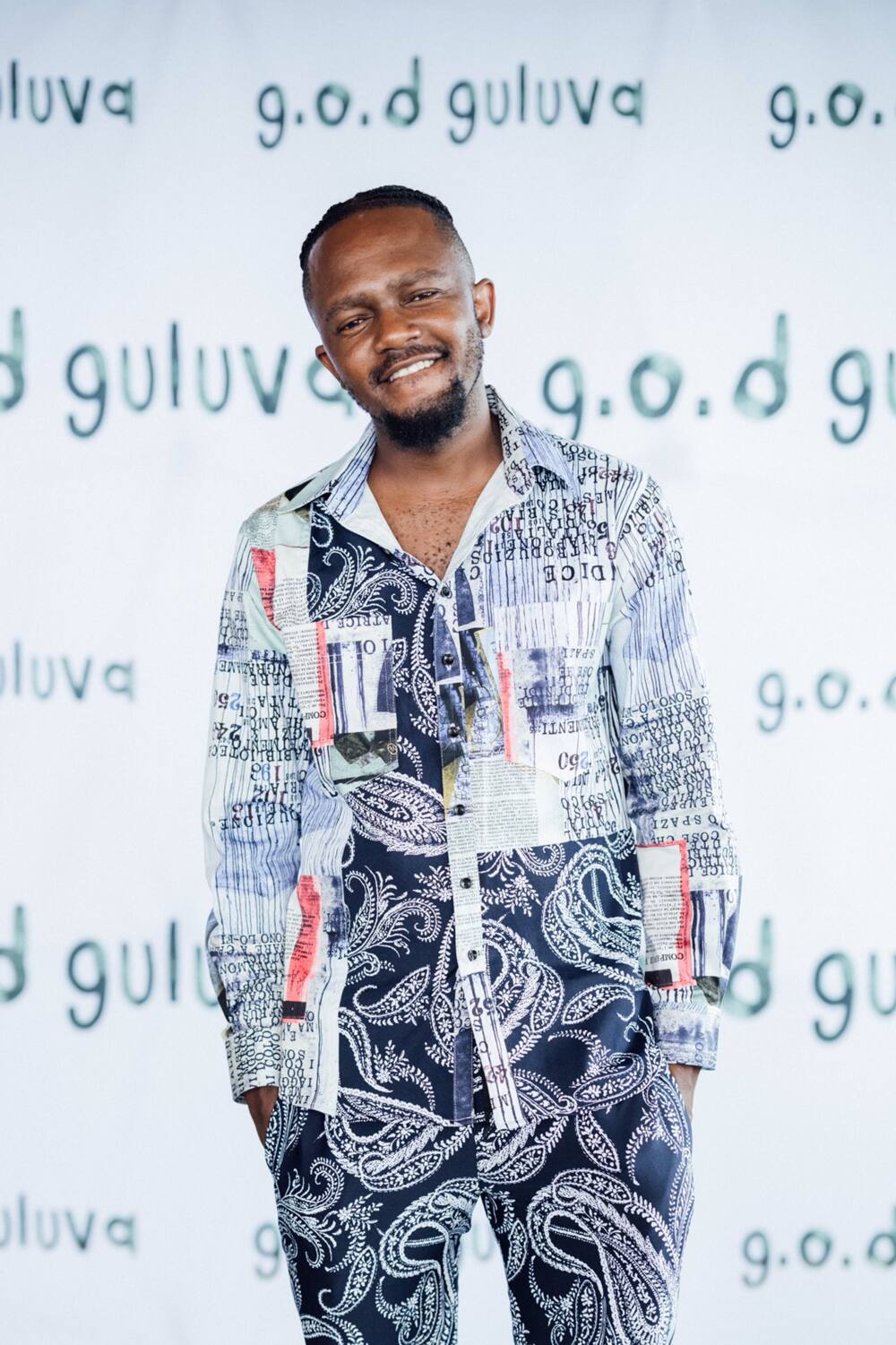 When most people thought he had stopped creating music to keep up with the dynamics of his growing family, Senzo Brikka was lowkey in the studio cooking something that would touch his fans. Kwesta g.o.d guluva album has evoked so many emotions from fans, proof that they still hold him to the high regard that they always have.
Kwesta g.o.d guluva
Through his social media, Senzo Brikka announced that g.o.d guluva would be available on pre-order as of 23rd April 2021. He also planned and held a listening party at his home in Johannesburg, where he invited family and friends to celebrate the milestone before the release. As a result, Kwesta g.o.d guluva album had his fans on their toes way before its release.
The award-winning rapper revealed the thought process behind the album and how he still believes he is a brilliant artist. He also takes pride in his diversity and how much his fans have to think about what his next hit will be and what it will entail. During an interview with DRUM, he revealed how surprising his music performs and how he lets his fans decide which one of his jams will be a hit song. He also hinted about creatively conforming to the change in the industry. However, he insisted on creating music that his fans will appreciate, connect with and enjoy.
Kwesta g.o.d guluva songs
Kwesta new album 2021 has fifteen tracks, and he dropped a teaser of one of the tracks, Fire In The Ghetto, in March 2021. While speaking about the inspiration behind the song, he mentioned that the pandemic's frustration inspired him. His context was that the people in power had turned their backs on their subjects. He further stated that the pandemic had enlightened the people in the suburbs to the realisation that they were on their own.
Kwesta songs in his new album are a mix of emotions, love and the issues that people face in society. Senzo affirmed that he wanted to make it as relatable as possible; hence, the songs are not about him. These are the titles of Kwesta g.o.d guluva album tracklist:
Thandazani (Intro)
Snakes In The Crib
Dulas
Phuma Sathane
Nthabiseng
Fire In The Ghetto
Kubo
Ma Se Kind
The Bottom
Nobody
Hamba Nawe
Daai Deng
Favourite Song
Eyes
Who I Am
Kwesta g.o.d guluva features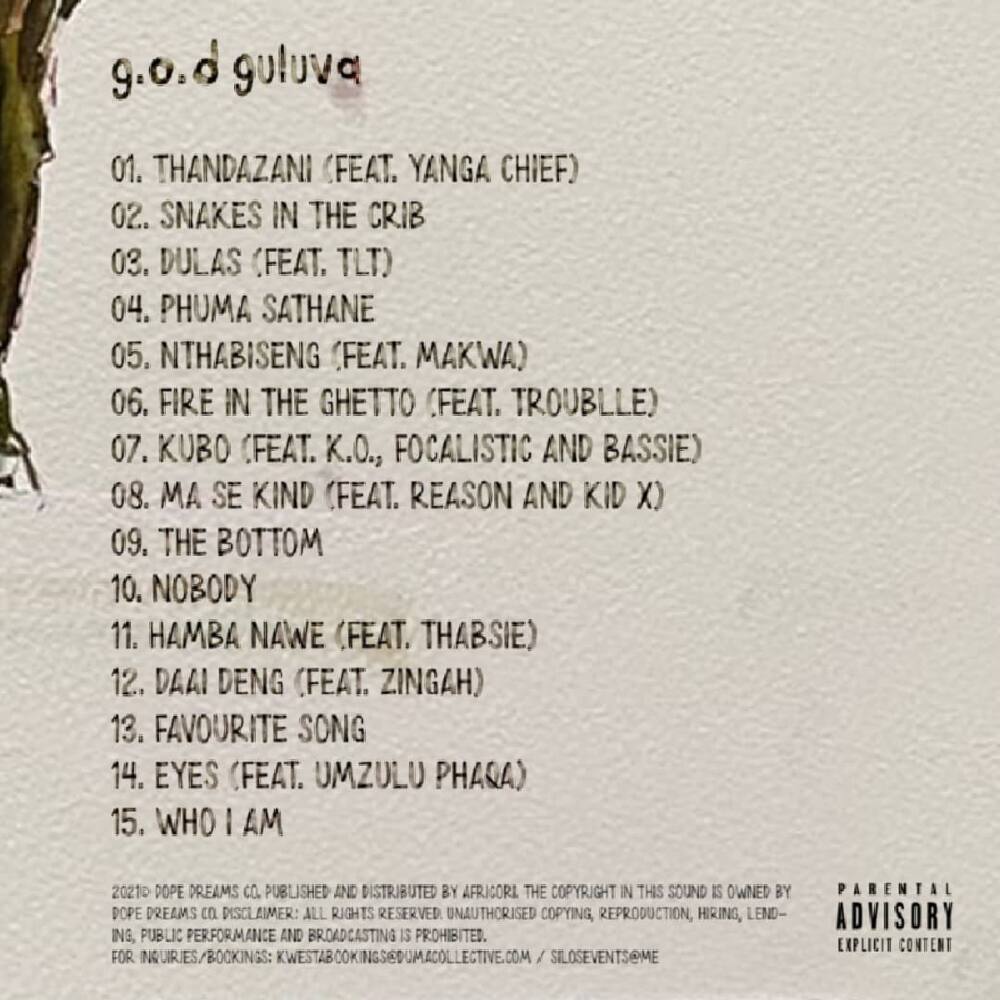 Kwesta new album g.o.d guluva dropped on 10th April 2021, and fans enjoy it. The album is a collection of the rapper's nakedness and how much he wants to let his fans in. It also features some of Mzansi's stellar artists, among them:
Yanga Chief
KIDX
Umzulu Phaqa
Makwa
Reason
Zingah
TLT
K.O.
Bassie
Troublle
Kwesta g.o.d guluva mp3 download
Senzo Brikka affirmed that the g.o.d guluva album is a testament to the growth of the person who curated DaKAR II. He confirms taking the risk to experiment with new sounds, and the experience making him confident to try out new things. He made the album available on streaming sites on 30th April 2021.
You could access g.o.d guluva album on Apple Music, Spotify, Deezer, iTunes Store, TIDAL, Boomplay, YouTube Music, YouTube, Amazon Music, JOOX and Audiomack.
Kwesta g.o.d guluva public reactions
It has been a long time coming, and Mzansi could not hide their excitement about g.o.d guluva by Kwesta. Barely a day after the release of the much-anticipated album, tweeps could not hide their excitement. Is it proof of how much they love Senzo Brikka, or are the jams getting into the systems? These reactions might fill us in on the gist.
The excitement was inevitable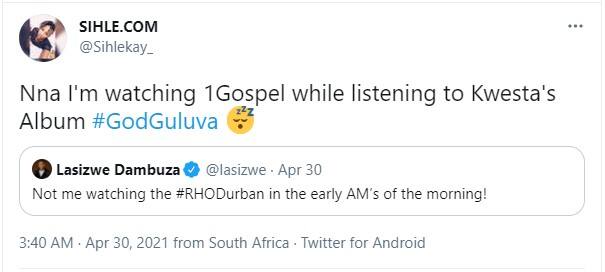 The thought of one of the trendsetters in South African rap music releasing an album after a five-year hiatus got most fans so excited that they could not contain themselves. A few hours after the official release, fans were up and ready to feed off what the rapper had blessed them with.
Kwesta g.o.d guluva was worth the wait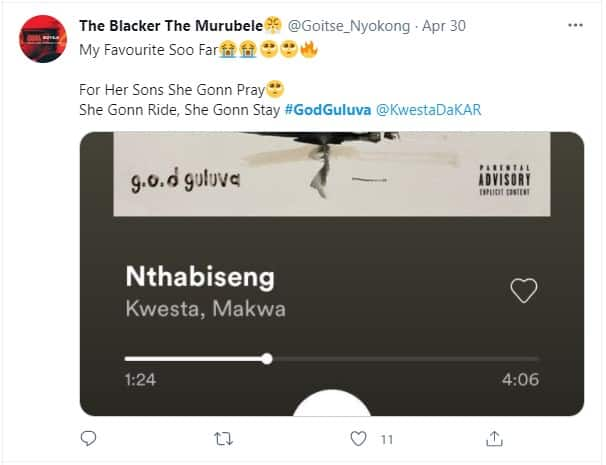 While most fans gambled with which track to listen to, others already picked a favourite. Nthabiseng, the first track on the tracklist, caught people's attention, and some crowned it the best of Kwesta new songs. The album was worth the wait!
Kwesta g.o.d guluva is a labour of love!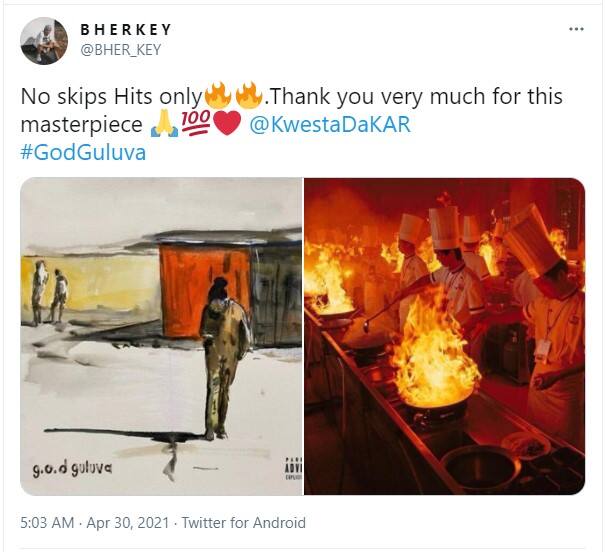 Senzo Brikka mentioned that g.o.d guluva was a labour of love, and he gave himself to his fans by creating the masterpiece. It is not only a reflection of the connection he has with his fans but his versatility. Kwesta g.o.d guluva tracklist could easily be equated to an upgraded version of Kwesta DaKAR II.
Kwesta g.o.d guluva album is nothing short of perfection. From working to some of the best figures in the country to embracing the change in South African rap music to laying himself bare for his fans, the album is that and much more. So if you have not had a glimpse of what the hype is all about, you ought to do it justice by listening to it!
READ ALSO: Famous South African musicians 2021: Top 20 greatest artists
Briefly.co.za published exciting details about the most famous South African musicians in 2021. Some of the figures in the list will surprise you.
The list of the most famous South African musicians features some of the figures who made their debut less than five years ago and are moving masses. However, it also highlights how challenging it was for some of them to make it to the limelight and their resilience journey.
Source: Briefly News