A-Reece biography: age, girlfriend, songs, new album, cars, houses, net worth and pictures
South Africa boasts of an entertainment industry that is filled with talent and skill. What is more encouraging is the rising number of young artists in the music industry. These young artists have caught the industry by a storm and are turning tables. The likes of A Reece have posed as a threat for the existing musicians and prompted them to work harder for them to retain their position. Here is all you need to know about A-Reece.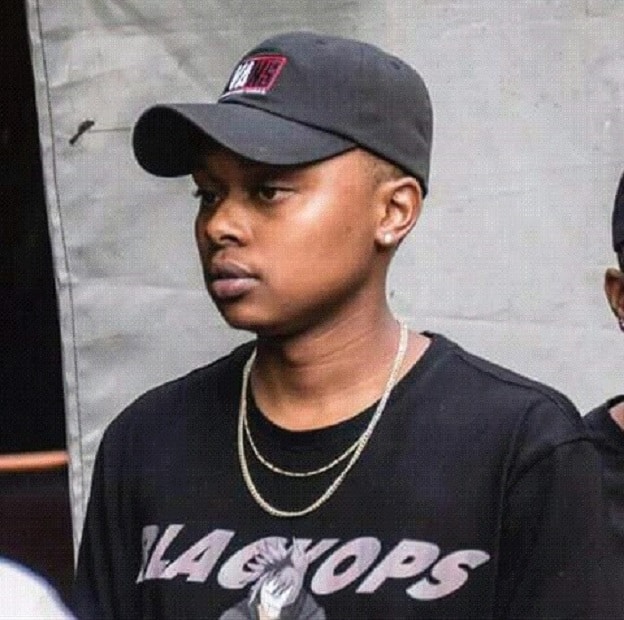 A Reece is one of the youngest Hip Hop rappers that the country has. He is barely twenty-two but has had so much influence in the country. He is recognizable for his unique style in rapping. He has also attracted fans through his skill in flow and rhymes and has grown his brand as a recording artist, producer, and songwriter.
A Reece biography
Imagine a young guy, who is twenty two years old, controlling and moving multitudes through his unique style in music. That is who A Reece is. The artist and producer has been in the industry for barely ten years but is already competing with the likes of Nasty C. His biography has more about him.
READ ALSO: Rapper A-Reece one of the acts to headline AKA's #MOE 2019 Tour
What is A Reece's real name?
A-Reece is his stage name, which hew clowned from his birth star; Aries. His real name is Lehlogonolo Ronald Mataboge. He is a famous Hip Hop artist and producer. His most significant break is 'Couldn't,' a hit that he did with Emtee.
How old is A Reece?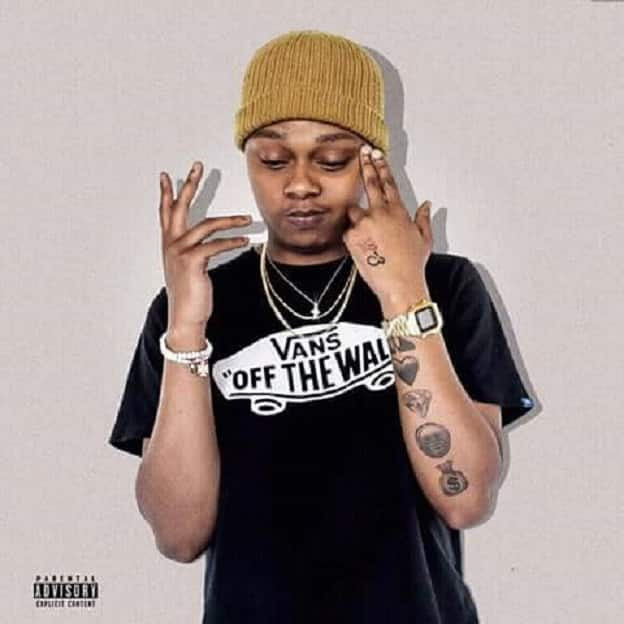 He was born on the 27th of March 1997 in Gauteng region of South Africa. As of date, A-Reece age is twenty-two years old.
A Reece brother
He has a big brother, whose name is Phologo Jody Mataboge, popularly known as p-Jay, who is famous for being part of B3nchMarQ, a Hip Hop duo. P-Jay has had a significant influence in the career of his brother as he has an album entitled 'Paradise' which he dedicated to him after he was involved in a scary shooting and got out of it wounded.
A Reece girlfriend
There were claims that Areece was in a romantic relationship with Natasha Thahane, the grand-daughter of the Nobel peace prize winner Desmond Tutu. These allegations came up after the beautiful lady featured in his music video. The internet branded them #LoveGoals. A Reece went an extra mile to do a song for her, to confirm the claims.
However, during an interview at Massiv Metro, Natasha shocked everyone when she said that she was a professional friendzoner and that A Reece was just a friend.
A Reece career
Lehlogonolo drew inspiration form his brother, P-Jay. In August 2013, he did his first debut mixtape, which he called 'Forever King'. This hit was so motivating that he began working on his second one and released it in 2014. He called it 'Cassper Picture,' which reflected on the life of Cassper Nyovest, another Hip Hop artist in South Africa.
Releasing the hit, 'Cassper Nyovest' helped grow his fame. It exposed him to established labels and prominent producers like PH Raw who granted him the opportunity to sign a recording contract with Raw X Productions. By then, he was merely sixteen years old. While at the recording studio, he released another hit in October 2014. The title of the hit was 'Browniez EP,' which sold so well.
In 2015, he signed a recording contract with another recording studio; Ambitiouz Entertainment. While working with the label, he released his first hit, which he called 'Couldn't.' The song became the biggest thing that year and made good sales. The following year, he worked on another project which he called 'Cutaways EP.' He released this EP on the 29th of September, 2016. Later in October 2016, he released his debut album which he called 'Paradise.' The album topped the iTunes charts within twenty-four hours after it was released. This success was a major break for A Reece, and he spent some quality time selling his debut album.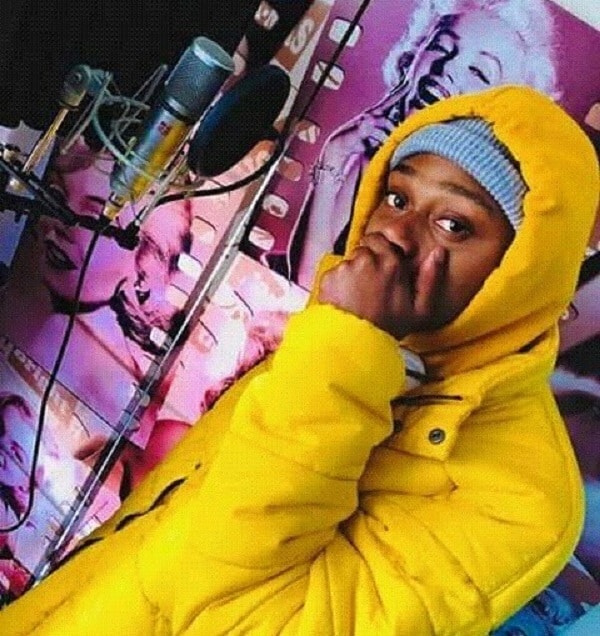 In 2018, he worked on his second album, which he called 'A-Reece from me to you & only you'. The album performed so well and grew him more fame. In October that year, he released an EP, which he called; 'And I'm only 21.' This song also had a good break and topped the charts on iTunes on the day that it was released.
A Reece awards
For the time that he has been in music, he has had an impact on society. Winning an award is a measure of how much his music impacts the community. He scooped the lyricist of the year award during the 2016 South African Hip Hop awards.
A Reece albums
For the time that he has been in music, the twenty-two-year-old star has done three albums so far. They have helped him secure the top positions in the country's Hip Hop industry. The titles of the records that he has done are; Paradise which he released in 2016, From me to you and you only which he worked on 2017. The title of A Reece new album is L3 (Long lost letters), which he released in 2018.
A-Reece songs
A Reece songs have a unique style that distinguishes them from those of most Hip Hop artists in South Africa. These are some of the best hits that he has done so far:
1. A Reece Couldn't Ft Emtee Official Music Video
Are you a fan of rap music, if so, this is the hit you should be listening to. Haters might want to refer to the lyrics of this hit as too ambitious, but hey, A Reece speaks of his journey towards being among the best rappers. The combination of his voice and Emtee's voice is all you could ever wish for. Have you listened to beats in the song? They could never sound better. This hit has gathered more than one hundred thousand views on YouTube.
2. A-Reece ft Rowlene – Pride
Do you love deep beats when it comes to Hip Hop music? If you do, this is one of the best hits to listen to. The blend in his deep voice and Rowlene's smooth voice bring out the best in this hit. The message in the song is condemning the pride that a lover has for their partner. The song is just one year and a few months old but has already garnered more than sixty-eight thousand views on YouTube.
3. A-Reece – Paradise (Official Music Video)
Speaking of rap music, he has proven to everyone that he is the king of flow and rhymes. The slow beats in this song give the lazy vibe. This is the kind of song that you should pull during your chilled out moments. This poetic song has gathered more than seven hundred thousand views on YouTube. This hit has proven to be one of the best of A-Reece paradise songs.
4. A Reece – Amber Rose. 2018
This hit is a perfect definition of A Reece being a Hip Hop guru. If you are after exotic beats, the song has it all. If your preference is the poetic rhyme in a song, the hit has it all. Maybe the song should have been longer because the one minute and twenty-six seconds was not long enough. Short as it is, the song has bagged more than thirty-two thousand views on YouTube. The reviews on the song are convincing that he is the real deal and could soon become the king of Hip Hop music.
5. Wordz x A-Reece x Ex Global - Kim Kardashian
A Reece took everyone by surprise when he sang about Amber Rose and the curvy Kim Kardashian. He did these two hits towards the end of 2018 but have had a good response. Kim Kardashian, for instance, is a short hit, that goes for two minutes and thirteen seconds, but has garnered more than two hundred thousand views on YouTube.
A Reece Instagram
The accumulating number of fans that have joined A Reece Instagram page and any of his social media account pages are proof that his music influences the country. As of date, his account has three hundred and sixty thousand followers.
A Reece net worth
A Reece is majorly dependant on his career which is music. His net worth has not been estimated although A Reece car and house are part of the wealth that the hitmaker has accumulated in his career.
South Africa is proud to associate with young talents like A-Reece who have taken the country's Hip Hop industry a notch higher. At the age of twenty-two, the artist has already built himself a stable career.
READ ALSO:
A-Reece is sick of fake artists: Its one big 'masquerade party'
A-Reece and Ayanda Jiya shoot visuals for love song, Falling for You
A-Reece announces which rappers will join him for Reece Effect concert
Source: Briefly News