Jim Jordan: net worth, age, children, wife, education, wrestling career, rating, profiles
Jim Jordan is a Republican and the Representative of the 4th district of Ohio. He has been in the spotlight lately due to his proud defence of the former President Donald Trump. Communications between Jordan and Trump on the day of the US Capitol attack in January 2021 are currently under investigation. Find out more with Briefly.co.za regarding the allegations made against him and more.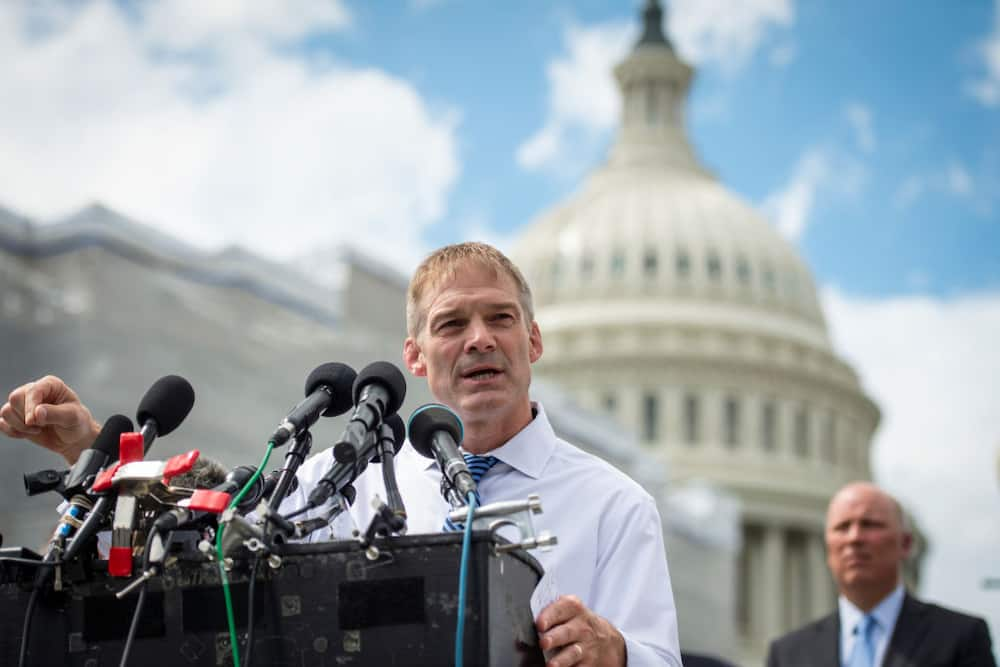 Although he will not run for Senate next year, James Jordan is still making waves in Congress. His staunch support of Donald Trump and strong views around abortion, tax funding and other controversial topics have landed this politician in many bad books.
Jim Jordan's profile and bio
Full name: James Daniel Jordan
Nickname: Jim
Gender: Male
Current residence: Ohio
Place of birth: Troy, Ohio
Date of birth: 17 February 1964
Zodiac: Aquarius
Jim Jordan's age: 57 in 2021
Nationality: American
Ethnicity: Caucasian
Sexuality: Straight
Spouse: Polly Jordan
Jim Jordan's children: Jessie, Isaac, Rachel, Benjamin
Jim Jordan's parents: John and Shirley
Jim Jordan's height: 5′ 7″/ 170cm
Weight: 171lbs / 78kg
Eye colour: Brown
Hair colour: Blonde
Jim Jordan's education: University of Wisconsin, Ohio State University, Capital University
Occupation: Politician and author
Jim Jordan's net worth: $300 thousand in 2021
Instagram: @jim.jordan.official
Facebook: @repjimjordan
Twitter: @Jim_Jordan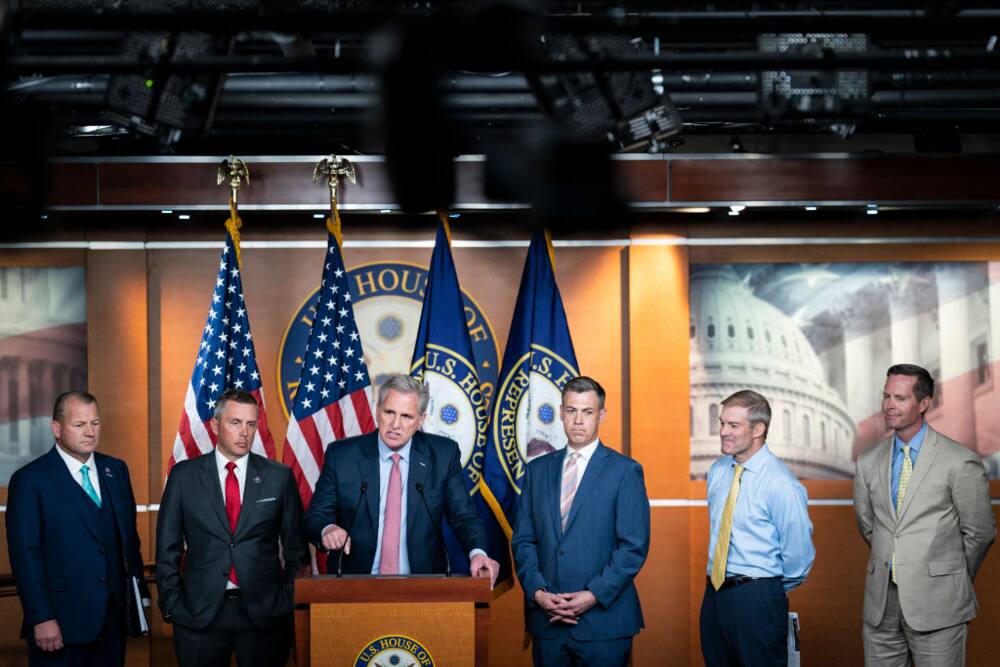 Jim Jordan's biography
Jim Jordan's wrestling career began in Ohio with a four-time state champion title and a career record of 150-1 when he graduated from Graham High School in 1982. How short is Jim Jordan? The 5′ 7″ wrestler did not let his size interfere with his athletic abilities. He met his wife, Polly, at just 13 years old, when Jim Jordan's wrestling matched coincided with her brothers. They have been married for 36 years in 2021 and have raised four children together.
He received his Bachelor's Degree in Economics from the University of Wisconsin where he boasted his two-time championship title in NCAA wrestling. He went on to graduate from Ohio State University with a Master's degree in Education before earning a Law Degree from Capital University in 2001. Did Jim Jordan pass the bar exam? He claims he never sat for the test, indicating he had no intention of becoming a lawyer.
"A good, hard campaign is about as close to wrestling as you can get, so I liked the idea"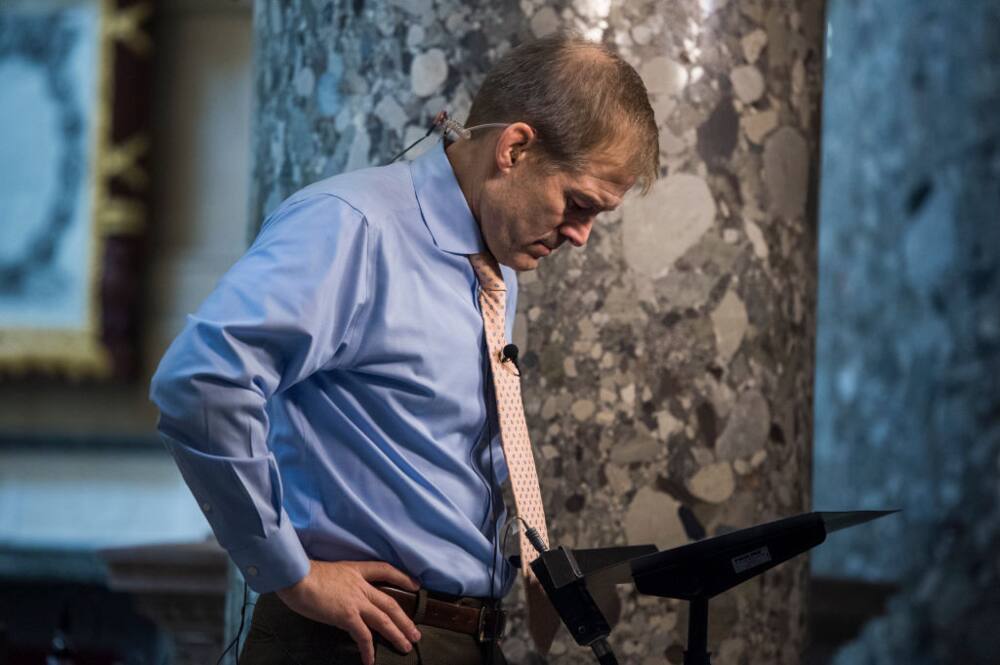 Where is Jim Jordan the congressman?
Jim Jordan's district is nicknamed "the duck district", and it comprises sections of the northeast, central, and southwest areas of America. Jim Jordan's office represents the 4th district of Ohio since 2007. What part of Ohio does Jim Jordan represent? His region of representation includes Allen, Auglaize, Champaign, Hancock, Hardin, Logan, Marion, Morrow, Richland, Shelby, and a part of Wyandot.
Current news
How old is Jim Jordan? In 2021, he is 57, and he still appears on Fox News, Newsmax, and OAN on a regular basis. He is currently in the spotlight for his communications with Donald Trump surrounding the attack on the Capitol, and his attempts raised doubts on the integrity of the 2020 US presidential election.
Jim Jordan's popularity continues to rise in the Republican Party despite the fact that he may be subpoenaed as a material witness to the investigation of the Capitol attack on 6 January 2021. He is unwilling to testify voluntarily and will neither confirm or deny if he spoke to Trump before the attack.
"I don't know if I spoke with him in the morning or not. I just don't know. I'd have to go back. I don't know when those conversations happened...What I know is the former president's not to blame"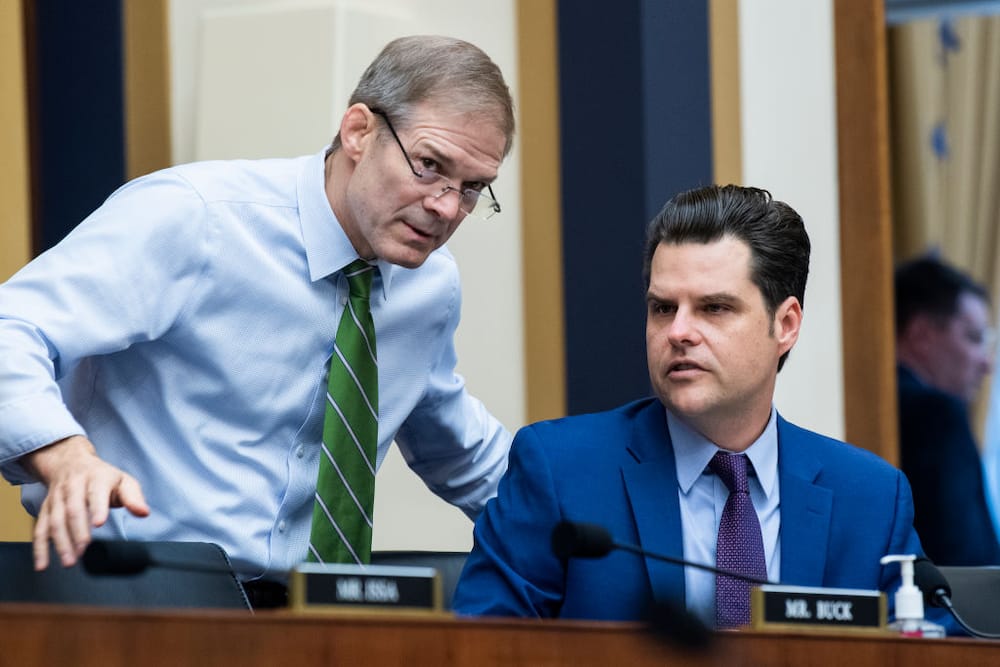 This investigation may add fuel to the fire of conflict in Congress between the Democratic and Republican Parties.
Spokesman Russell Dye defended his Ohio Representative, stating:
"Mr. Jordan is undoubtedly one of the most effective and influential members of Congress. As the top Republican on the House Judiciary Committee, which manages more high profile legislation than any committee in Congress, Mr. Jordan is able to impact and change more legislation than maybe any other Republican in the House of Representatives. But don't just take our word for it, even Politico named him one of the most influential members of Congress. Any 'study' that says otherwise is misguided."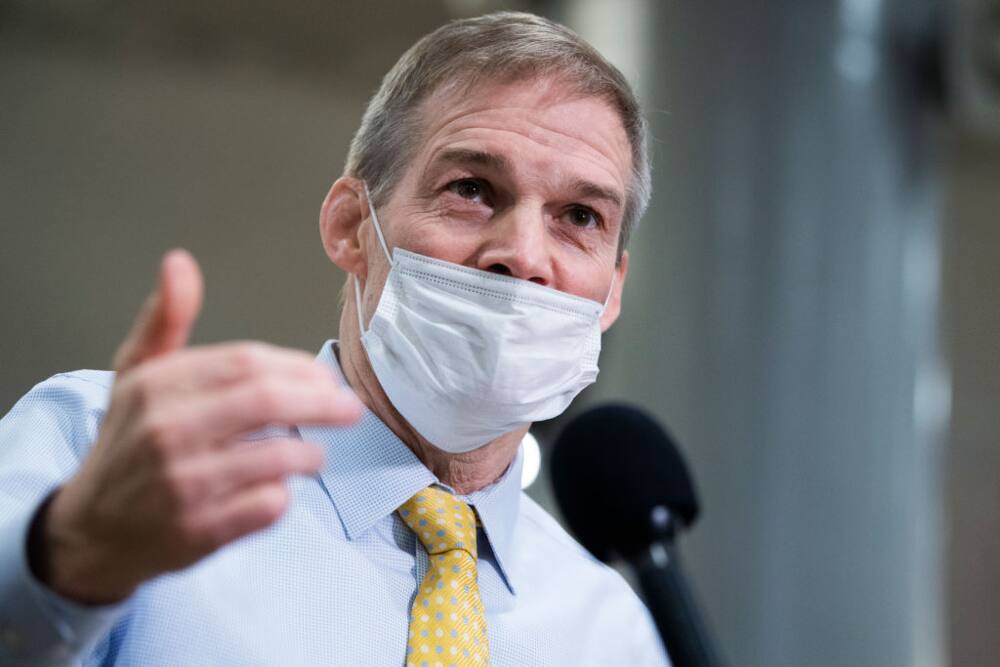 Politician and author
The Ohio Representative has dabbled in writing, having published two books focusing around politics and, more specifically, Donald Trump. His latest book, Do What You Said You Would Do is in an insight into the last four years of Trump's time in office.
Jim Jordan's books:
Do What You Said You Would Do: The Conservatives in Congress Who Laid the Groundwork for President Trump and Helped Drain the Swamp
Promises Kept: How Trump Conservatives Keep Winning in Spite of It All
Victory at the training table: A guide to sports nutrition (co-authored with Penny Jordan)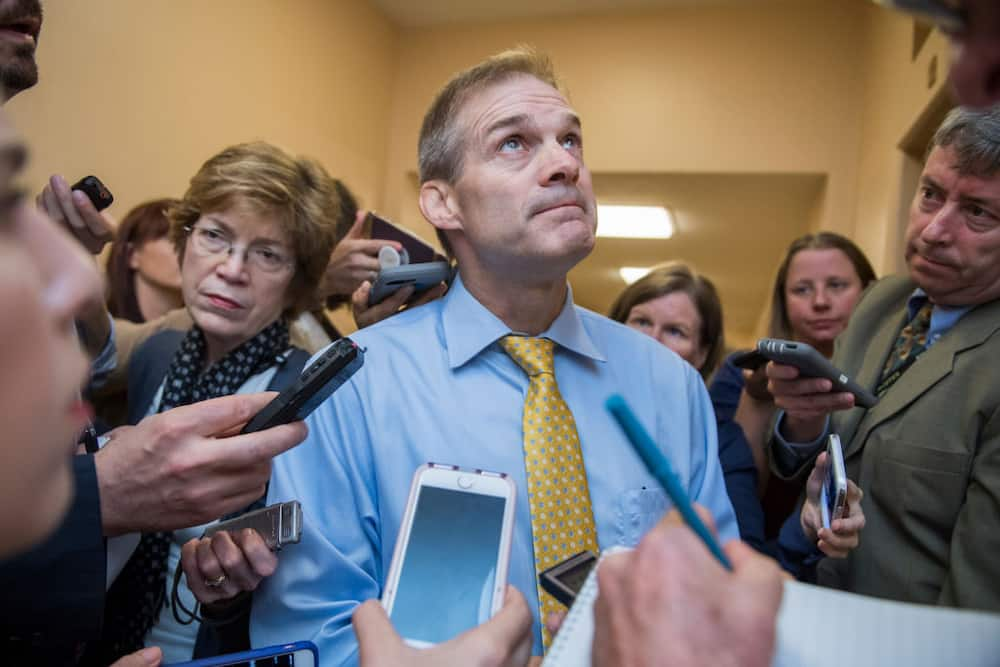 This wrestler-turned-politician will continue to appear in the spotlight as the investigations surrounding the Capitol attack continue. His testimony will be heard whether voluntarily or not, the results of which may cause chaos within the American Congress. One hopes that the issues surrounding the former President do not escalate to the point where the country is yet again negatively affected.
READ ALSO: Trump Forced to Hand over Millions of Pages of Tax Records in Investigation
Jim Jordan is a proud supporter of Donald Trump, who is currently under investigation for tax fraud. He was due to hand over his tax records from the past ten years in February 2021, and Briefly.co.za has the full story.
Manhattan District Attorney Cyrus Vance Jr will be handling the case, which dates back to 2018.
Source: Briefly News