Who is Trevor Noah father?
Are you tired, sick or simply bored with anything and everyone around you? Or maybe you have just arrived back home and now wondering how to spice up your time? Why not look up for Trevor Noah and see how it all turns out? You may just confirm that 'laughter is the best medicine', but before that, perhaps it will help to do a background check and know a little more about this top comedian's family. Let's start with Trevor Noah's dad.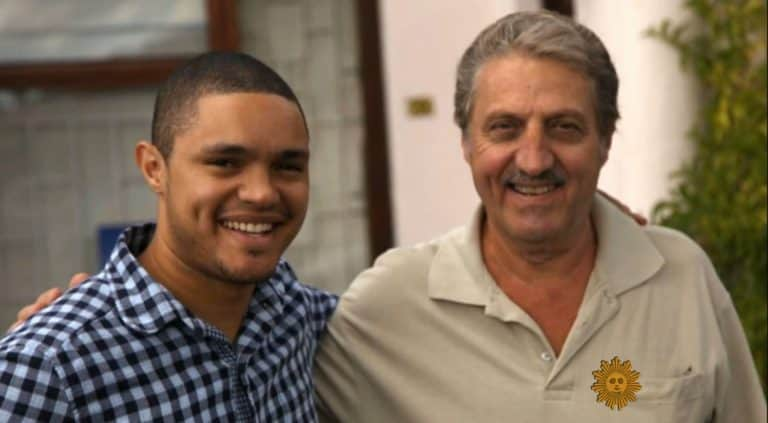 Trevor Noah dad revealed
Trevor Noah was born on the 20th of February, 1984 to a father of Swiss - German descent named Robert Noah. His mother, Patricia Nombuyiselo, is a Xhosa from South Africa. Patricia knew very little about Robert before he arrived in South Africa, and she was only 24 while Robert was 46 when they fell in love.
Trevor Noah father and mother met in a building which Patricia had illegally rented from a foreigner. At that time, Trevor Noah father Robert Noah was overseeing the development of a Swiss oriented supermarket chain in the country. Having taken a typing course, Patricia was working at a multinational pharmaceutical company [ICI] as a secretary.
At that time, blacks were not allowed to hold white collar jobs, and Patricia's position was only made possible by piecemeal reforms that allowed Africans to take up junior white collar jobs in the early 1980's. So good was Trevor's mom at her work that after some time, she was promoted to the head a clerical unit.
The apartheid regime of those days had made it illegal for white and black people to have romantic relationships, and as a result, Trevor Noah parents came under intense pressure. Ultimately, Patricia was slapped with a fine and a jail term. Trevor took refuge in his maternal grandmother Nomaliza Frances Noah's house on the outskirts of Soweto.
While still young, Trevor Noah's dad was involved in his life as any caring father would. However, the harsh apartheid laws disrupted their relationship by separating them for lengthy periods. "Whenever I went to meet him, we would confine ourselves to secure places to avoid police detection," said Trevor. In other outings, Trevor would walk a few meters ahead of his parents or on the other side of the road pretending not to have any relationship with them just to avoid harassment.
Trevor's separation from his father
Under normal circumstances, Trevor met his father every Sunday, and they would eat delicious German dishes of Trevor's choice. When Trevor was 13 years old, Robert Noah relocated to Cape Town and almost lost touch with Trevor. But after about 7 years, Patricia encouraged him to make a trip to Cape Town where he reunited with his father, much to his delight.
During the years of separation, Trevor was constantly tormented by doubts of whether his dad really loved him. But when Robert presented him with a scrapbook of the things he (Trevor) had done from the time he (Robert) relocated to Cape Town, the young man was encouraged and reassured.
The scrapbook had all cutouts featuring Trevor's frequent news in local newspapers. Others were cutouts featuring advertisements for his stand-up shows. This was a truly pleasant revelation because it reassured him of his father's love and pride. He was now convinced that their separation was purely circumstantial and that his father had no ill motive in being away.
Trevor Noah mother and family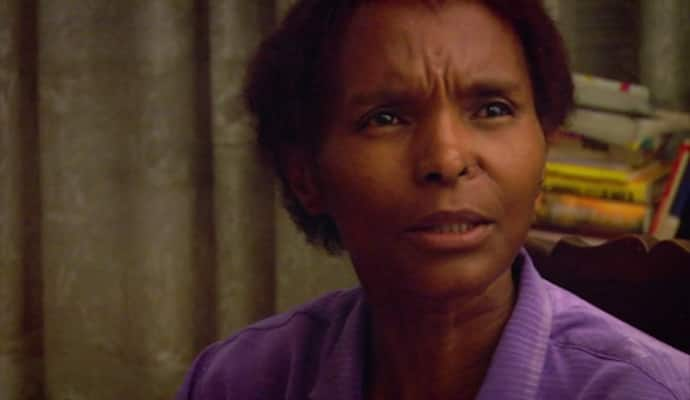 Patricia Nombuyiselo Noah disciplined and cultured Trevor in every way a responsible mom would. In his book Born a Crime, Trevor writes that his mom was the one who molded him into a man. He goes on to confirm that Patricia was the most significant person in his life, and was it not for her courage and relentless parenting, he would not have amounted to anything. He proudly links his success to her direct influence.
Singlehandedly, Trevor's mom brought him up in mainly black and colored communities, but still exposed him to the world beyond his township. She made every effort to present him with a decent education and other accessible opportunities. At an early age, Patricia presented her son with books and taught him how to read. She also taught him several languages that would later on help him move and work in the diverse and complex South African nation.
Despite she was poor, Patricia ensured that Trevor had a meal to eat. She dared to venture with him in places that blacks and people of color were afraid, hesitant or racially prohibited. In doing this, Patricia sought to expose him to the world he was to fight and conquer. She fought to ensure that Trevor knew that, as a man, one must stand up to fight for what he knows is right. Trevor writes "She raised me like a white kid—not white culturally, but in the sense of believing that the world was my oyster" (73)
Trevor Noah siblings
Much later, Trevor's mother married Ngisaveni Abel Shingange and bore Trevor Noah Siblings Andrew and Isaac. But Patricia's marriage to Ngisaveni Abel went on the rocks when he suddenly became violent and abusive. In one incident, Abel pounced on her with scrape bicycle frames and beat her almost senseless. She luckily escaped and fled down the street with their youngest kid. They parted ways in 1996.
The worst, however, came in 2009 when Patricia got engaged to Sfiso Khoza. In a fit jealousy, Shingange waylaid and shot her multiple times piercing her ear, nose, and skull. Another bullet shattered her jaw making it difficult for her to speak well. Thank God she survived.
Trevor Noah family
1. Father: Robert Noah -To see more of him, google' Trevor Noah father pictures'.
2. Mother: Patricia Nombuyiselo (Xhosa, South African )
3. Grandmother: Nomaliza Frances Noah
4. Stepbrothers: Andrew & Isaac
5. Step Father: Ngisaveni Abel Shingange
Trevor Noah shows
As a comedian, most people expect you to keep your audience laughing, but for Trevor, it is all about employing intelligent humor to enhance the people's general welfare.
From where he sits, Trevor believes he is Africa's most accomplished comedian. And this may not be too far from the truth as he is indeed Africa's best and one of the world's finest. He is just too brilliant when it comes to mimicking key figures from different parts of the world. His mastery of English, Afrikaans, German, Zulu, Tsonga, and Xhosa also gives him a competitive advantage as he can appeal to such audiences in ways fellow comedians cannot.
In 2015, Trevor became an instant sensation after the word went out that he will replace Jon Stewart as the host of The Daily Show. Till then, he had been a part of the Comedy Central late night TV program as a contributor since 2014.
Immediately, the world learned of his new position, and critics quickly dug into his past and unearthed tweets that were deemed offensive to Jews and fat women.
Back and forth, a majority of the people eventually leaned towards the opinion that Trevor was unfit to take up the position. But Noah seems to have impressed Comedy Central beyond critical opinion as the TV station swiftly came to his defense arguing that it was not fair to judge someone's character on the basis of a few past jokes.
Besides comedy, Trevor has featured and stared in a number of films. In 2011 he portrayed himself in the documentary 'you laugh but it's true'. In the same year, he featured in Taka Takata as Pilo. In 2012, he played Bookie in a comedy film Mad Buddies. No doubt Trevor Noah father must be really proud to see his son using his talent to excel in the 1st world.
READ ALSO:
Trevor Noah's net worth: SA comedy star lives large in R130m penthouse
7 celebs show their support for Cheryl Zondi during the #OmotosoTrial
Trevor Noah black panther cameo - all you need to know
Source: Briefly News