Latest SA music hits 2018
South Africa is a country with very rich culture, and one such culture that is shared by most of the people is the love for music. Over the years, South African music has come to be appreciated by fans from all over the world. South Africans have also come out to give back the love by releasing hits after hits. The latest SA music hits can attest to this fact. Looking at the recent hits, like the new Black Coffee Album, you will realize that internationally recognized talents also have the love for South African music. There have been several collaborations with reputable names in the international music scene like David Guetta and even hip-hop artists like Wale. SA music charts also encompasses a mix of genres as we will see.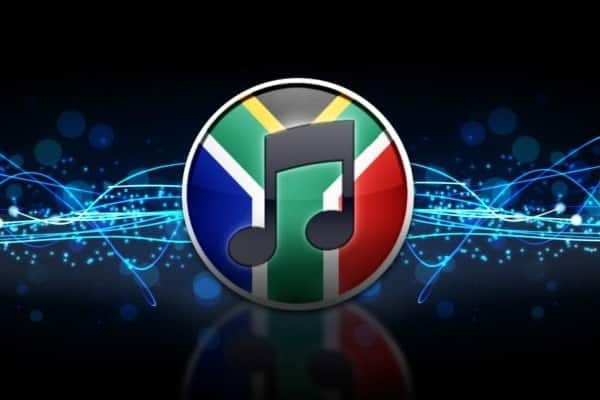 Top 10 songs in South Africa now
The music industry has experienced a boom in 2018. Africa has continued in its continued breakthrough in the international music scene. South Africa, in particular, has been at the forefront of this rise. We have seen the emergence of young talents coupled with the veterans in the industry from the country, and these artists are taking over the music scene. A flurry of new songs has hit South African music charts. Most of the songs are living up to their expectations; the expectation that they will become hits. What is more surprising is the fact that the songs come from all styles of music, from hip-hop, SA house to even the so-called "club banger." Below is a list of the South African hits that fans are jamming to in 2018.
1. AKA - Fela In Versace ft. Kiddominant
One new South African music hit happens to be by one of the hip-hop artists who is considered hot in SA right now. This song by AKA is undoubtedly one of the hit songs by the artist in 2018. This particular song features Kiddominant, and the two seem to have a rhythm going in this song. The song has had considerable success in the national and international scenes. They seem to pay tribute to the legendary artist Fela Kuti.
2. Kwesta – Vur Vai
Another artist continuing to amaze South Africans with his musical prowess is Kwesta. One of his latest SA music hits is a solo project which he released recently. Now, he released this single hit, and it is one to watch out for. The song by the Dakar King seems to show the world that he is also worthy of having a single hit by himself. And you can attest to the fact that the song is indeed a hit since it has stayed on the charts for five weeks.
3. Drive – Black Coffee & David Guetta
Black Coffee has a new album, and people are talking about it. One of the most trending songs in his album is this one by him and the talented David Guetta. The song took the South African house music charts by storm, and it eventually proved its worth in views. The song after only two months had managed to garner more than 11 million views on YouTube. The fans have also received the song with love. Comments about the song have been mostly positive with fans giving comments like "The only problem about this song is that it ends" and "Wonderful track!!!! Amazing sounds!!!!! Black Coffee & David Guetta!!!!! Love it!!!!".
4. Deeper – Holly Rey
The South African house artist, Holly Rey, again came with a song that excited and continues to elicit good vibes in her fans. The song is a love song that managed to stay on the charts for 12 weeks. The people who listened to the song had a lot of positive comments with some commenting; "Bumped to this song less than a minute ago...and I am already jamming to it....reminds me of the first time I heard Lady Zamar Love is Blind. Such soulful, unique sound.", " me and my wife are getting married September.. it gonna be our main song".
5. Don't Bab - Nasty C f. Tellaman & Gemni Major
After the tremendous success of the new album by Nasty C, Strings, and Bling, this young South African artist has given his fans some more lyrics to savor on. The song came out during the Ivason Tour for Nasty C's album, and it seems that fans are loving it. The young rapper is trying to prove to the world that he does have what it takes, and Tellaman and Gemini Major are also very impressive as well.
6. DJ Sumbody ft. Cassper Nyovest, Thebe & Vettis - Monate Mpolaye
This song which was produced by Dj Sumbody is proving to be a fan favorite. The song was awe-inspiring as it already has 7 weeks on the charts.
7. Mlindo The Vocalist - Macala ft. Sfeesoh, Kwesta, Thabsie
Mlindo, the Vocalist gave his fans another song to keep them talking. The song went viral in South Africa. The song elicited interests from fans from all over Africa with fans commenting n the YouTube video with comments like "all the way from nigeria...i respect this South African artiste!! God bless your music..i don't understand your language, but I'm addicted to your brand of music already...the "uyeye uyeye" keep ringing in my head. Big ups mahn!".
8. Dladla Mshunqisi – Amalukuluku ft. Professor
Dadla Mshunqisi came with another song, and it is already receiving love from all over South Africa. He featured Professor on this particular one.
9. Cassper Nyovest – Hase Mo States
The Family Tree boss came with this new kwaito song. The song came out at the time when the star was looking to get back to the limelight with his new album looming.
10. Mpumi – Shona Malanga
Mpumi has yet again brought South Africa her impressive house music vocals through this song.
READ ALSO: Cassper Nyovest new album 2018
Shazam South Africa
Shazam has become a popular app among South Africans ever since its inception. Many use the app to find out about the latest South African music. It eventually picks up on the most searched songs in the country and ultimately creates a list. Here is a list of the most searched songs in South Africa.
Drive- Black Coffee & David Guetta
In my mind – Dynro & GigiD'Agostino
Banomoya – Prince Kaybee ft. Busiswa & TNS
Deeper – Holly Rey
Head above water – Avril Lavinge
As'phelelanga -Vusi Nova ft. Jessica Mbangeni
Shay'inumber – Malumz On Decks & Gino Brown ft. Mr. Vince
Eyaddini – Manqonqo ft Dason & Saviour Gee
Happier – Marshmello & Bastille
Shotgun – George Ezra
Albums to watch out for
Now that you have the top 10 South African songs, let us now look at the albums that have come up. There have been a number of new albums, and also a number of artists have announced plans of giving their fans new records. Some of these albums contain some of the best South African songs.
1. Heavy-K – Respect The Drumboss 2018
This album is one you should watch out. It has been almost two years since we saw an album by Heavy K, and this house artist has since his revelation given his fans something to talk about. The album has a total of 15 songs.
2. Rowlene – The Evolution of a Robot: 2nd Generation Album
The singer who is signed to Tall Racks Records released her new album as the second project of her first album, which was released in 2017. The album has a total of 21 songs, and it features artists like Nasty C and A – Reece.
3. MlindoThe Vocalist – Emakhaya
This is Milndo The Vocalist's first album. After he broke through the South African music scene, his fans have been tirelessly waiting for an album, and he finally gave them what they were asking for in 2018. The album has a total of 16 songs.
4. Emtee – DIY 2
After the success of his most recent album, Manando, Emtee gave his fans yet another studio album. The DIY II is the most recent studio album by the Ambitiouz Records artist.
5. Stogie T – Honey and Pain
The veteran rapper dropped this much-anticipated album. T features some famous South African rappers including Kwesta.
6. L-Tido – 16 Album
The rapper released this album after much anticipation by his fans. The album comes with a total of 16 songs, and it features some of the hot names in South African hip-hop right now, AKA and Cassper Nyovest.
If you are a music lover, you will want to check out these latest SA music hits, and you are sure to love one or all of the songs as we try and give you the reader top South African songs.
READ ALSO:
Best Nasty C songs 2018
Cassper Nyovest new song 2018
Emtee biography - age, albums, girlfriend and scandal
Teenagers cry after rapping with Nasty C at Durban performance
Source: Briefly News