Top 15 South African songs 2020-2021: The trendiest songs
The rainbow nation has some of the most celebrated African music artists who rule in their genres and get a lot of love from their fans. Popular South African music artists like Cassper Nyovest, Black Coffee, and DJ Maphorisa are topping SA music charts and putting the country's music on global platforms now. Some South African songs released between 2020 and 2021 have received many positive reviews with appreciable views on the YouTube channel.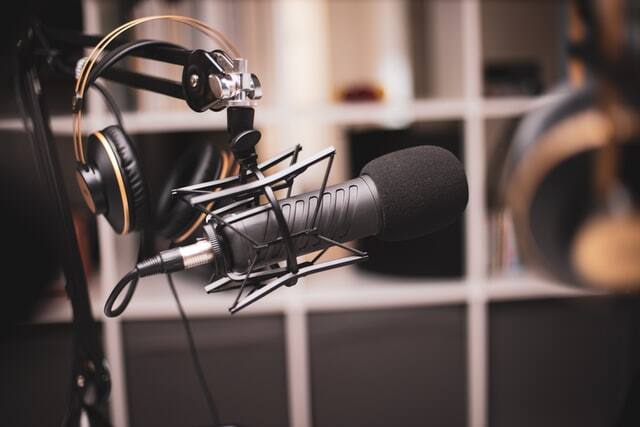 Most of the top 15 South African songs have persistently been on the list since their release, and they have gained popularity among the South African audience and other global citizens. This list consists of the latest South African music from artists whose vocals have been applauded. The videos have also not disappointed fans, as they are entertaining and classy with catchy and award-winning beats.
Top 15 South African songs
Some of these latest songs have featured international musicians who brought in diversity and a different feeling in the tunes. Which songs are trending now in South Africa? Below is the list of 15 top South African songs you will find entertaining listening to.
1. Mr Brown - Thandolwam Nguwe (feat Makhadzi & Zanda Zakuza)
Thandolwam Nguwe is one of the latest songs released in 2021. No dull moment with this audio track as it starts with beats that will make you eager to hear the vocals. In less than a month (22nd of January, 2021) that the song premiered on the YouTube channel, close to 16,000 people have listened to it. Below are some of their reactions:
The best of the best Mr Brown much love for you my brother from another Mother. You Rock - Ntsako Makhubele
This is so good, I don't know how many times I played this song since I knew it - fidel shivuri
2. Mr JazziQ – Aya'loya Ama'neighbour (ft. Killer Kau, Reece Madlisa & Zuma)
Listening to songs like Mr JazziQ's Aya'loya Ama'neighbour in a new year is an indication that beautiful hit tracks are on the way from South Africa's music industry. The track features Killer Kau, Reece Madlisa, and Zuma, and that makes the song a must-hear for you. Since it was published on the YouTube channel on January 15th, 2021, it has been viewed more than 184,000 times.
3. King Monada - Wa Ngobatxa (feat. Jen Jen & Mack Eaze)
Wa Ngobatxa is one of the most viral songs in 2021. King Monada has done a great job on this, no doubt. Interestingly, the collaboration with Jen Jen and Mack Eaze makes the track one of the songs that will top your playlist. After it was uploaded to the YouTube channel on January 22nd, 2021, it has received more than 338,000 views. Check out what some viewers are saying about the track.
This is out of this world. So proud of my sister Jen Jen. My king and Mack Ease great work ❤️❤️❤️❤️❤️❤️❤️ this songs makes so so emotional - ceejay shilubana
All Somalis we love this guys our king monada I lived in limpopo tzanen side places like kgapane and wholsele he made m. Learn spedi now I can. Speak but not perfectly and still want to learn just that I can meet with him and have conversation in kolepedi or spedi what ever you. Keep it up. King I love your song and thank you limpopoians couz of you we know the KING - Siyaame Abdurahman
4. Dj Tarico ft Preck & Nelson Tivane - Yaba Buluku
The creative approach that Dj Tarico gives to this track is second to none. Interestingly, collaborating with talented music stars like Nelson Tivane and Preck make the song worth listening to. After it was published on the YouTube channel on December 29th, 2020, it has garnered more than 415,000 views. Check out what some viewers have said on the fantastic track:
As a singer of John Vuli Gate, I have to say Yaba Buluku takes the cup this round, there's a lot creativity involved big DJ Tarico #Yaba Buluku - Ntosh Gazi Official
The way the guys dance this song here in Zambia wish u cant get your eyes off them. We love this song - Michelle Lungu
5. Nasty C - There They Go
This is Nasty C's debut single with Def Jam Recordings. The tune is one of the new songs 2020. There They Go premiered on YouTube on March 26th, 2020, and so far, it has over 1.6 million views. A few reactions from viewers are these:
The best rapper in Africa we proud of him!! Drop your like. - Msando Muumbi
Stop with that best in Africa nonsense, his one of the best in the world! - Jershlin Moodley
6. Zinhle - Indlovu (ft. Loyiso)
The duo of SDJ Zinhle and Loyiso lend credence to this hot track. The perfect blend of vocals, visuals, and overall delivery managed to pass the intended message across. The official video was uploaded to the YouTube channel on November 6th, 2020, and so far, the clip has attracted almost 2 million views. Here are a few reactions from the viewers:
I'm 30 years old doing my Matric for the 4th time because I've been failing, I really want to pursue my dream of being a nurse, and every time I listen to this beautiful song it's the more I'm certain that my dream will come true - nonhlanhla zungu
May we please do justice to Loyiso? There is absolutely no other artist who deserves more of a 'turn around' than him. Spread the word SA to other African countries and to the world... LOYISO GIJANA is a great singer and song writer, let's plug him and his music to where it needs to be. - Molahlegi Monica Mahlangu
7. Rethabile Khumalo ft Master KG - Ntyilo Ntyilo
Are you looking for a song to make your day? Then you should consider listening to Rethabile Khumalo's Ntyilo Ntyilo. The track is from the Like Mother Like Daughter album, and it has received lots of acceptance from entertainment lovers. It is a song you will be obsessed with after listening to it. Since it was published on the YouTube channel on October 30th, 2020, more than 2.7 million people have viewed it. Here are some reactions from viewers:
If you are an honest person you have to admit that Master Kg turns everything he touches into Gold.. Nice track #Rethabile - Lihle Mamba
Speechless. All I can say is that I love South Africa, you guys have a beautiful history and beautiful Musician... In God's will, hope one day move for good to SA. Much love from Angola - Jose Figueira
8. DJ Zandimaz ft Nokwazi - Emathandweni
This is one of the hit songs that cannot go unnoticed. The intro comes with suspense and vibes that must have caught over three million viewers' attention. So, it is not surprising that since it was uploaded to the YouTube channel on October 9th, 2020, the song has gone viral. The collaboration of DJ Zandimaz and Nokwazi on this is highly commendable. Here are what viewers have to say about it:
Let's give it up my fellow African, SA is another level of music rn, for the past 2years they been coming out just big hits, keep bring them, I can't get enough from a senegalese brother ✊ - Memezeus#23
Everything in this music video has got the mzansi spirit. We applaud the melodies and wonderful voices that led to this song. God bless as you all continue to inspire more talent. - Peter Kopano
9. eMcimbini - Kabza De Small (featuring Aymos, Samthing Soweto, Mas Musiq, Myztro)
The live version of this song has over 3.2 million views on YouTube. It was released on February 3rd, 2020. Here is part of what viewers have said on the track:
Listen this song is spiritual .. I'm not even South African but the love I have for this song is something else .. love to SA - Nessa A
I lose all my morals to this song and I'm still proud of myself - Banzi Inspired
10. Focalistic - Ke Star (ft Vigro Deep)
Focalistic is respected for the quality songs he releases always, and Ke Star is not an exception. Steezus directed the track, and it featured Vigro Deep. After it premiered on YouTube on September 18th, 2020, it has recorded over 3.2 million views. Below are reactions from viewers:
People have to realize it's not only Nigerians that bring hits. South Africa is taking over. As a Nigerian, please my brothers and sisters HAVE YOUR SHINE! I love to see it! - Nneka Agbakwuru
I am from Tanzania this song needs an award South Africans are taking over Africa's music Right now - Ben Breaker
11. Miss Pru Dj - Price To Pay (featuring Blaq Diamond & Malome Vector)
This jam's video premiered on YouTube on May 27th, 2020, less than three weeks after its audio was released. The jam has been the talk of the country since its release. Currently, it has over 3.3 million views on YouTube. This is what people are saying about it.
SA got talent. Don't need no judge. Everything about this song is quality. - Nkululeko Mnisi
Much respect to Miss Pru coz she always got dope beats!!!! Them new kats are killing it as well...shout out bigtime!"-Moipei Sekhasimbe
12. Blaq Diamond - SummerYoMuthi
With people like Blaq Diamond in South Africa, it is not a gainsay to conclude that South Africa is blessed with natural resources and talents. Since their sophomore studio album, Umuthi, became a success, SummerYoMuthi is another beautiful song worth listening to. Since the track was uploaded to the YouTube channel on November 20th, 2020, it has garnered more than 4.4 million views with impressive comments. Some of the reactions so far are:
For the first time we got proudly SA gentlemen who own their identity. No ssskkkrrr ssskkkrrr tendencies and killing it. No beggy jeans, no fake grills yet killing it.. Original sound from the motherland.. Your dress code is dope what a signature.. You don't copy anyone from the states or local you are pure originals. - C00zlyn MoMo
Yoooo imagine being a Nigerian and enjoying all these SA music when you can't even understand what they be saying lol ... I remember enjoying mafikizo, to Jerusalema to this .... - Rey Honzey
13. Elaine - You're The One
What is the best song in South Africa? You're The One by Elaine might just be the one. The track premiered on YouTube on April 5th, 2020. It has accumulated over 5 million views since with fantastic reactions. Some of them are below:
I randomly found out about her music and I am happy I did. I am from Brooklyn, New York. This is just undeniable heat. - Clutch K
I'm here for the 76th time. anyway are the people who disliked this normal? - Kholofelo Kim
14. Sha Sha - Tender Love (feat. DJ Maphorisa & Kabza De Small)
It is without a doubt that Zimbabwean ShaSha is the Queen of Amapiano. Working with our own DJ Maphorisa & Kabza De Small, she made this piece, a brilliant combination of voices, to pass across the strong love message. The official video was published on the YouTube channel on January 9th, 2020, and so far, it has attracted over 5.2 million views. Below are some of the reactions from viewers.
DJ Maphorisa we are not yet done with our exams, how can we study with hits like this? University students across S.A who is with me? - Brian Omphemetse Makgoe
I'm from Europe and I'd just like to say that African music is lightyears ahead of both ours and the one that comes from the USA. Win the world over guys, rooting for you and sending support and love. - Nenad Diczkov
15. Ngeke Balunge - Mafikizolo
What is the song of the year in 2020 in South Africa? Released on February 7th, 2020, Mafikizolo is one of the best South African songs ever created. It is not only soothing but also emotional and quite entertaining. Fans of the song agree with this, as it has over 11.9 million views on the YouTube channel so far. Reactions from viewers include these:
I don't understand what they are saying but my spirit and soul can feel it, if you are proud to be African show some love - Nancy Elizabeth
As a black American I know my ancestors come from West Africa but theses people have to be my long lost cousins ‍♂️. Love their style, the music is sooo good. Why Trevor Noah didn't tell use about the music ☺️ - Th3-Lite
Watching the above top South African songs, it is clear that some songs are not leaving this list any time soon. South African music is gaining popularity around the world. Which is your favourite song this year? Share with us in the comment section below.
READ ALSO: Top trending YouTube music videos South Africa
There are several other trending music videos that you can listen to. As published on Briefly.co.za, tracks like Justin Bieber- Yummy, Eminem- Godzilla ft. Juice WRLD, and Jonas Brothers - What a man gotta do are some of the songs you will instantly fall in love with.
Source: Briefly.co.za