How to make hash browns at home
Are you craving hash browns? Are you looking for step-by-step procedures on how to make hash browns at home? If yes, then do not worry. This article consists of easy and affordable hash brown recipes that you can try at home. Although it does not take a lot of time to cook, hash browns are also nutritious and tasty since you can use your favorite spices to obtain your desired flavor. Interestingly, the delicacy has some nutritional values; therefore, there is no need to worry any time you crave it. Just peel off your potatoes and follow any of the below procedures.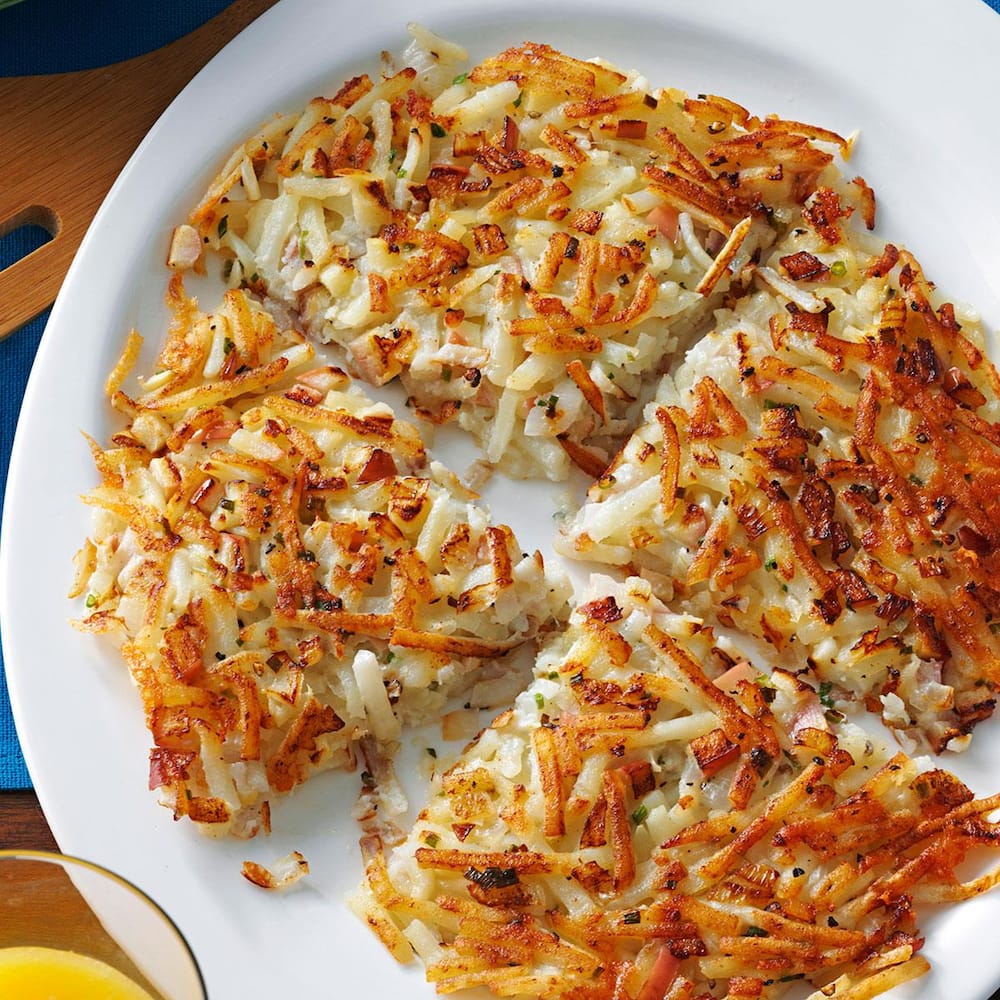 What are hash browns?
Hash brown refers to the pan-fried potatoes (shredded, iced, or diced). They are also known as hashed brown. Initially, it was known as hashed brown potatoes. Some cultures identify the meal with one of the potato slicing method while others diversify on all. Hash brown is commonly served for breakfast or lunch. They are also available in the local supermarkets and hotels in refrigerated, dehydrated, and frozen forms.
Harsh brown recipe
As mentioned earlier, hash brown is the easiest, simplest, and the cheapest meal that demands a maximum of 40 minutes inclusive of preparation and cooking. Their ingredients also vary with your preferences.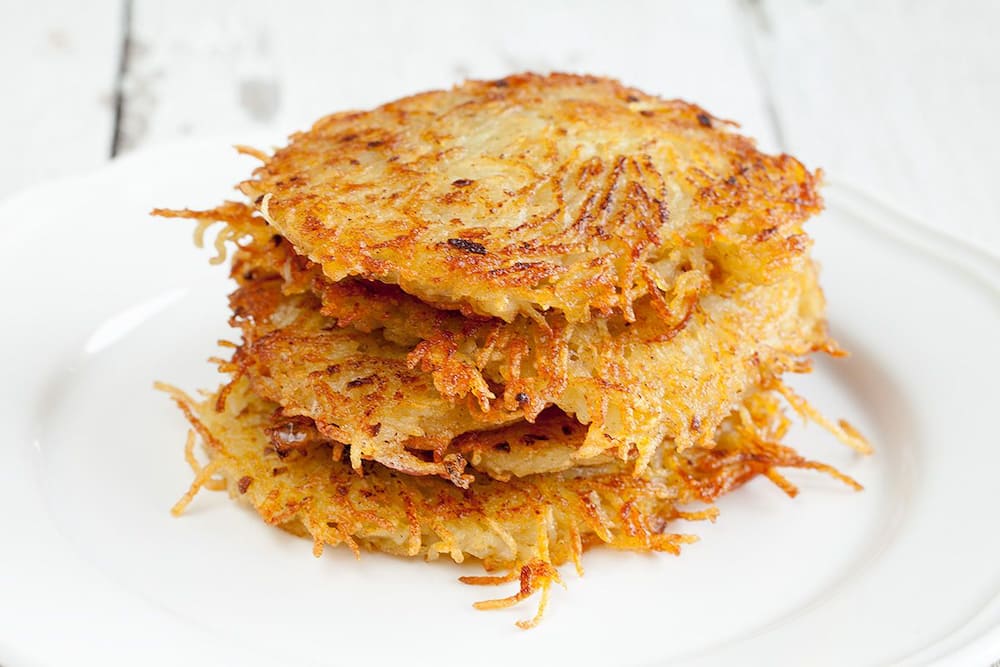 Below is a typical method for your delicacy;
Harsh brown ingredients
Four medium (peeled) potatoes
One onion
A whisked egg
Vegetable oil
Pepper and salt
Cooking procedure
Spread a clean towel over a flat surface.
Grate your potatoes and onions on the clean towel, and twist it hard using your hands to squeeze out the excess juice. Transfer the drained ingredients into a clean bowl.
Pour in the whisked egg, salt, and the ground black pepper to season. Ensure that your hash browns are well seasoned by tasting as you season.
Pour three to four teaspoons of cooking oil in a frying pan and heat over a cooker. Ensure that the oil is not smoky.
Carefully, add handfuls of the dried ingredients into the hot oil, flattening them into patties (approximate 2cm). Remember to cook each side for around 3 minutes or until they are crispy and browned.
Your hashbrowns are ready, and you can serve them alongside your favorite salad or fried meat.
Other hashbrowns recipes
Other hash browns recipes that you can follow while making your favorite snack include;
1. MacDonald hashbrown recipe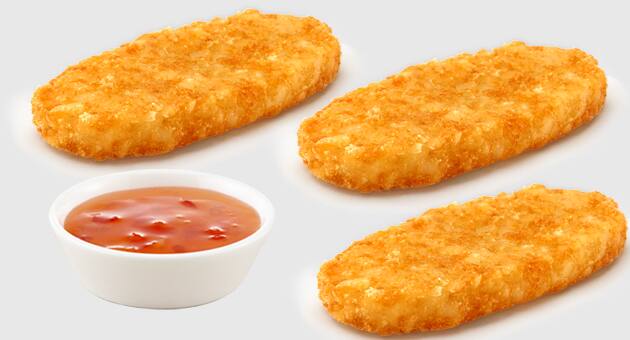 Ingredients
Four parboiled potatoes (peeled and grated)
A whisked egg
A 1/3 cup of all-purpose flour
Salt and pepper for seasoning
Two teaspoons of softened butter
Vegetable oil
Cooking procedure
Mix the grated potatoes, flour, egg, salt, butter, and pepper in a bowl. Ensure that the mixture is uniform for better output. Afterward, sub-divide into equal amounts of patties.
Pour four tablespoons of frying oil in a pan. Carefully, drop the patties to cook for around three minutes or until they browns evenly (both sides).
Your MacDonald hash browns are ready. You can serve them alongside your favorite salad.
2. A simple recipe for hash browns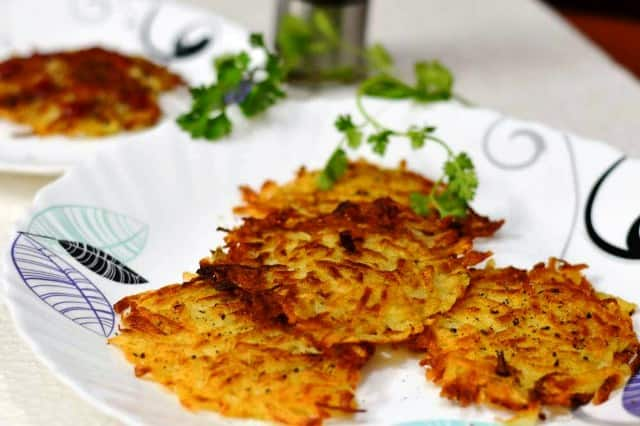 Ingredients
Two shredded potatoes
A finely chopped onion
A ¼ cup of all-purpose flour
An egg
Some cooking oil
Salt and pepper for seasoning
Cooking procedure
Squeeze the excess liquid from your shredded potatoes until they are dry.
Place the drained shreds in a clean bowl and mix with the flour, onions, and the whisked egg. Ensure that your dough is uniform.
Pour a ¼ of an inch of cooking oil in a frying pan over medium to high heat. Then, put your potato mixture in the pan to fry.
Ensure that either your pan's base is completely covered or you make some piles separately.
Cook your potato mixture flipping each side until they are evenly brown.
If you prefer cooking them as a single piece, consider subdividing it into quarters for proper turning.
Remove your hash brown from the frying pan and drain them from the excess oil using some paper towels.
Your hash browns are ready. Serve them while hot.
READ ALSO: Banting mince recipes
3. Hash browns recipes with butter sauce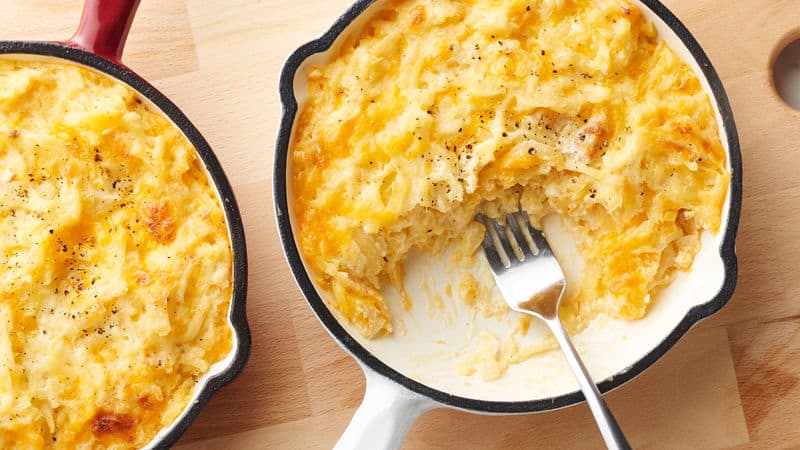 Ingredients
Two peeled russet potatoes
Three teaspoons of butter
5ml of paprika
Pepper and salt
Cooking procedure
Peel your potatoes in a bowl with cold water. Shred them and stir until the liquid is cloudy.
Drain your shreds and cover the bowl with cold water. Stir again to dissolve the excess starch.
Drain the excess water and then dry your potatoes using paper towels. Squeeze the excess fluid from your shreds using a clean cloth.
Heat butter in a deep frying pan over medium heat. Carefully, drop your potato mixture.
Add salt, paprika, and pepper to season the mixture.
Cook the mixture for at least 5 minutes or until a brown crusts form on the pan's base.
Continuecooking for another 5 minutes or until the potato shreds become brown. Your hash brown is ready.
4. Oven baked hashbrowns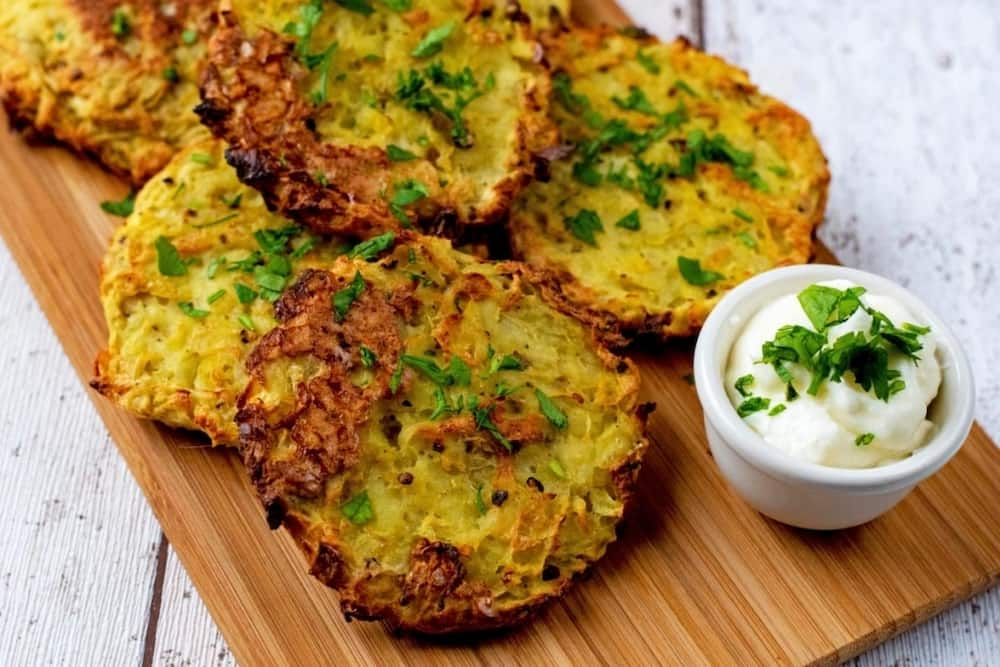 Interestingly, you can also make your crispy and tasty hash brown using an oven. Below is the procedure:
Ingredients
One teaspoon of garlic powder
One teaspoon of paprika
Shredded potatoes
1/4 teaspoon cayenne
Black pepper
Two teaspoons of butter
Two teaspoons of olive oil
Salt and fresh deseeded black chili.
Cooking procedure
First, heat a skillet over medium heat.
Mix the shredded potatoes with the paprika, garlic powder, cayenne, black pepper, and salt into a bowl.
Melt half of the oil and butter using a skillet and then add your shreds. Cook them for five to seven minutes or until they are golden and crispy.
Carefully, place a plate or a baking sheet over the skillet and invert the potatoes onto it. Grease your skillet with the remaining cooking oil and butter. Slide back the potatoes on the skillet (raw side on the bottom). Then, cook them for at least four minutes or until they are crispy and golden.
Transfer your ready hash brown into a chopping board and subdivide it into wedges while serving.
Hash browns calories
Are you wondering on the health benefits of hash browns? Below are their nutritional values (approximate per 100g of servings) that may add you other reasons to enjoy your delicacy.
Do's and don'ts while preparing the hash browns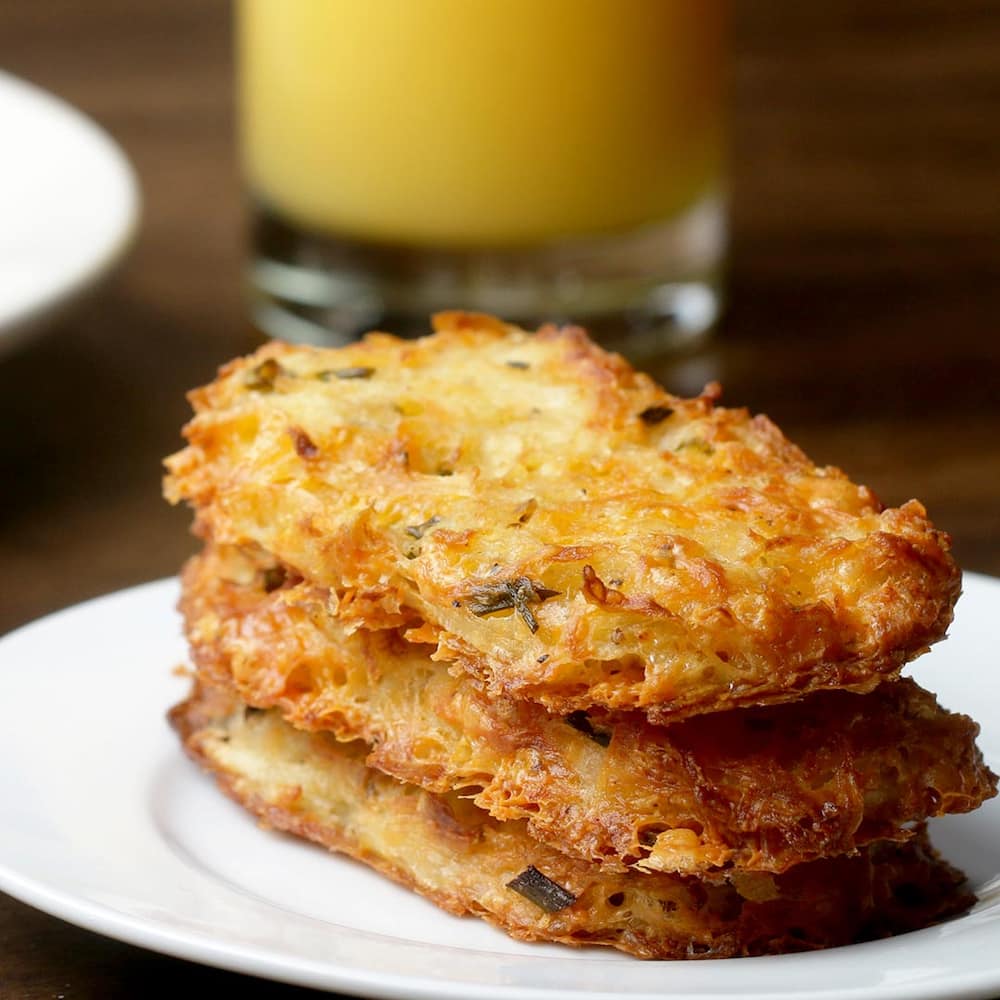 Have you made the hash browns using any of the above methods but found them greasy, partially cooked, or soggy? Do not be discouraged. The experience is common especially if you are trying it for the first time. Below are things to observe while preparing your delicacy to ensure that it is received wholeheartedly.
Ensure that the cooking oil is sizzling hot. You can test this by dropping a piece of dough. If you see it sizzling, then your oil is hot. Adding potatoes while the oil is not hot makes it absorb too much fat making the final product fatty and soggy.
If you can access a food processor, it would be ideal since it shreds long and uniform strands.
In the last time you prepared hash brown, if you felt some partially cooked parts between the crispy outer layers, then soak your clean shreds in cold water for sometime to release the excess starch.
While draining the excess liquid from the shreds, grab a cotton piece of cloth and squeeze the excess fluid by twisting the cloth hard to avoid soggy hash browns.
Season your shreds generously with your favorite spices for the desired flavor.
Do not turn the shreds before they are brown and crispy. Again, do not let them become smoky.
Finally, according to the simplicity of the recipe of hash brown, it is evident that one may prefer making it for a quick meal. For your own sake, remember to follow the instructions for crispy and tasty hash brown. Secondly, the main ingredients that are potatoes, onions, and flour are affordable and locally available, and therefore, the homemade hash browns are cheaper than buying from a restaurant or local stores. You can also add your own personal touch to any of the above methods on how to make hash browns.
READ ALSO:
What is Eisbein?
Cape coloured pickled fish recipe
How to make butternut soup without cream?
Best butternut soup recipe South Africa
Easy lemon meringue recipe South Africa
Source: Briefly News