10 best Scott Adkins movies
What are Adkin's best movies? The martial artist and English actor featured in several top-ranking films among them "Undisputed II: Last Man Standing" and "Undisputed III: Redemption." As such, the list of Adkin movies is arguably more extended than you may think, given his long-standing career in the industry. The actor has attracted a loyal trail of insanely enthusiastic fans for his starring talents and roles in different films. Keep reading to get to know the best Scott Adkins movies.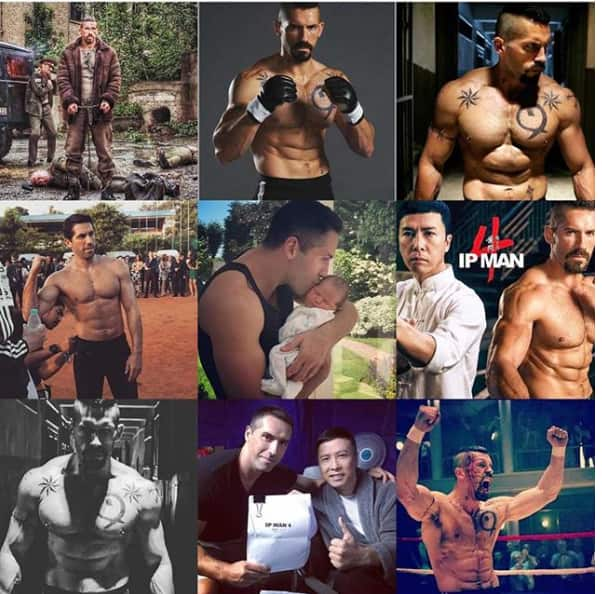 Scott Edward Adkins is among the highly talented English actors with a Spanish descent. He was born in 1976 in a family of butchers based at Sutton Coldfield, Birmingham in England. His career dates back to when he was 10 years of age, which was when he first expressed interest in martial arts following a visit to a Judo club with his elder brother and father. Over the years, the actor has practiced and gained experience, becoming a phenomenal acrobat, actor, and a renowned martial artist stealing hilarious scenes in every movie featuring his role. A combination of his skills has earned him popularity as a hilarious actor to look out for in movie productions. Provided below is a list of the top 10 Scott Adkins movies.
READ ALSO: 10 best Nigerian movies 2018 ranked
Most popular Scott Adkins movies of all time
If you have not watched these movies, then it is time to enjoy your free time with amazing films that star Scott Adkins.
1. Undisputed 3: Redemption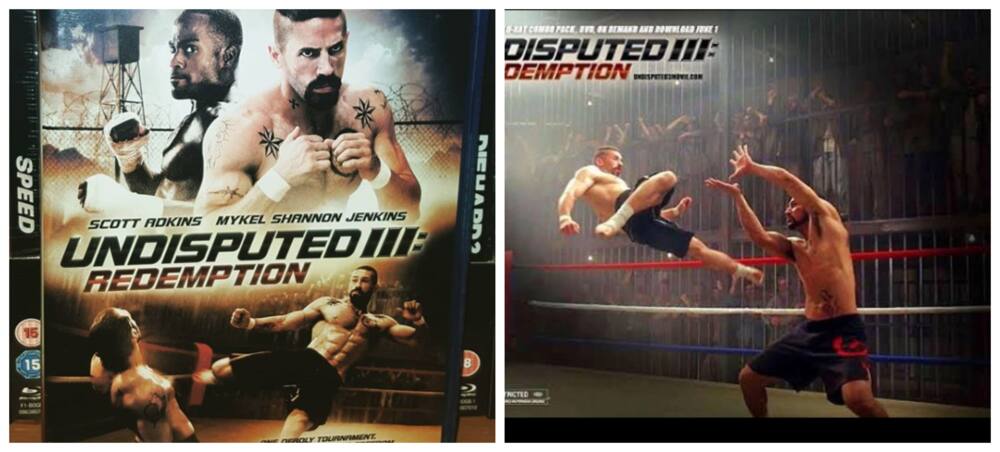 Date of release: June 17th, 2010
IMDb rating: 7.5/10
Scott Adkins, starring as Boyka, is a Russian inmate hobbled severely by a knee injury sustained earlier in the ending of Undisputed 2. He is now less interested in fights and qualifies himself fit for maintaining the toilets clean. It is until the start of a prison tournament that Boyka finds it almost inevitable to reclaim his lost glory. The competition promises freedom to any inmate who will win the fierce fight. On hearing this life-changing promise, Boyka must stand on his feet and fight his way out of prison. Will Boyka succeed in reclaiming his lost dignity? Watch this action film starring Scott Adkins, Mark Ivanir, Mykel Shannon Jenkins, and Hristo Shopov among others to find out.
2. Undisputed 2: Last Man Standing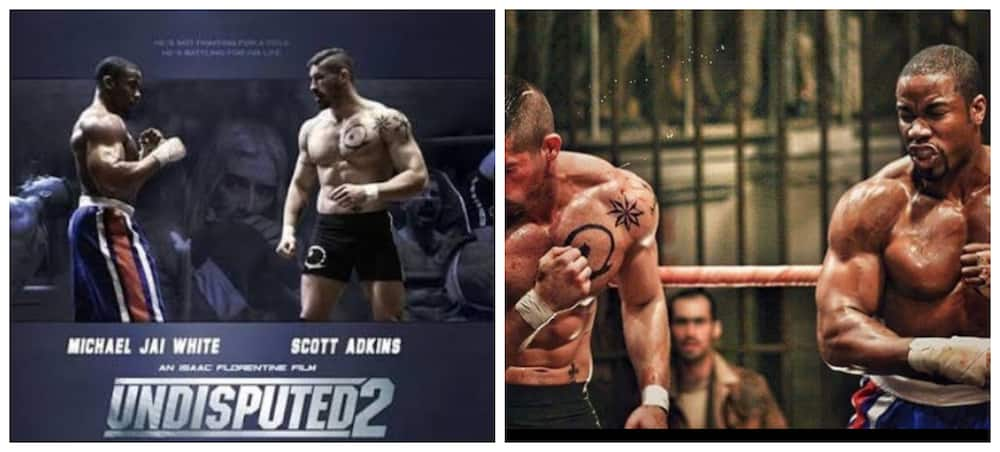 Date of release: February 28th, 2007
IMDb rating: 7.1/10
Undisputed 3 is a like continuation of Undisputed 2. Here, George Iceman visits the Russian Federation in attendance of different boxing matches. He is subsequently framed as being in possession of cocaine after which he is sent to prison. While behind the prison bars, he encounters with Yuri Boyka, Scott Adkins. Officials manning the prison organize for severe fights involving the inmates. These officials risk the lives of those in jail for their gains and benefits. The wardens entice George to face Yuri in a battle to earn credit for an early release to which he reluctantly consents. Steven, a friend to George, is compelled by Yuri's friends to sedate George for fear that his deadly kicks and hard training will earn him victory. On learning about this drugging deal, George embarks to fight Boyka again for his freedom. Crot trains George advising him to break Boyka's leg for an early ending of the fight. The fight goes on well, but on realizing that Boyka is not getting tired, he applied his training skill and succeeds in breaking Boyka's leg. Will Boyka succeed in winning the fight? Find out by watching this great film starring Michael Jai White, Ben Cross, Scott Adkins, and Eli Danker among others.
3. Ninja: Shadow of a Tear
Date of release: September 20th, 2013
IMDb rating: 6.2/10
Scott Adkins stars in the film as Casey Bowman, a martial-arts master with a code of survival that drives him to fight everyone without trusting anyone. He picks on this cruel code of operation following an act of violence that terribly shatters his domestic life filled with bliss. His revenge is aided by the crafty sensei who wisely tracks the killers from Osaka to Bangkok and then to Rangoon. The fearless American fights track down a series of clues following barbed wire strangling employed by the killers. Casey takes his fighting tactics to another level in his struggle to avenge and survive the fierce battle. He even applies deep meditational practices to fake on his death. Will Casey emerge successful in his plot of revenge? Starring this film are Scott Adkins, Mika Hijii, Kane Kosugi, and Markus Waldow among others.
4. Boyka: Undisputed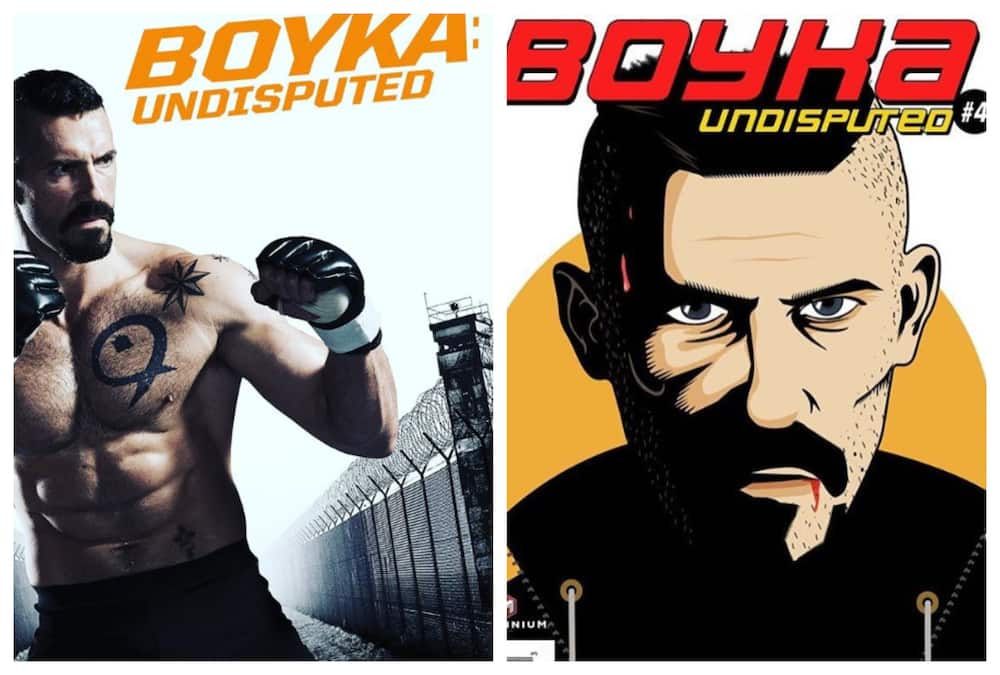 Date of release: July 27th, 2017
IMDb rating: 7/10
Now, this is the beginning of the two Undisputed movies discussed above. Here, Boyka is a part of the fourth installment in the fighting franchise in which he is shooting for top leagues. An accidental death takes place leaving his beliefs shaken a little. Boyka never intended to kill one of his fallen victims. He later discovers that the wife to the man he killed is in trouble. His concern drives him to go an extra mile in the fight for her rescue. Boyka must endure a series of daring missions and battles to save her helpless life from servitude. Will he manage to get her out of trouble safely? Starring are Scott Adkins, Alon Aboutboul, Teodora Duhovnikova, and Julian Vergov among others
READ ALSO: Who is Vin Diesel's wife Paloma Jiménez? Her age, movies and photos
5. Accident Man
Date of release: February 6th, 2018
IMDb rating: 6.1/10
Mike Fallon (Scott Adkins) emerges as a stone cold, vicious killer employing tactful methods that frustrates the police at the expense of his clients. Fallon emerges the best in whatever he does especially in attacking his enemies. When one of his loved ones is dragged and murdered at the London underworld, Fallon rips apart his life for the sake of avenging against those that meant so much to him. The movie starring Scott Adkins, Ashley Greene, Ray Stevenson, and David Paymer among others is one that you should watch if you like its storyline.
6. Hard Target 2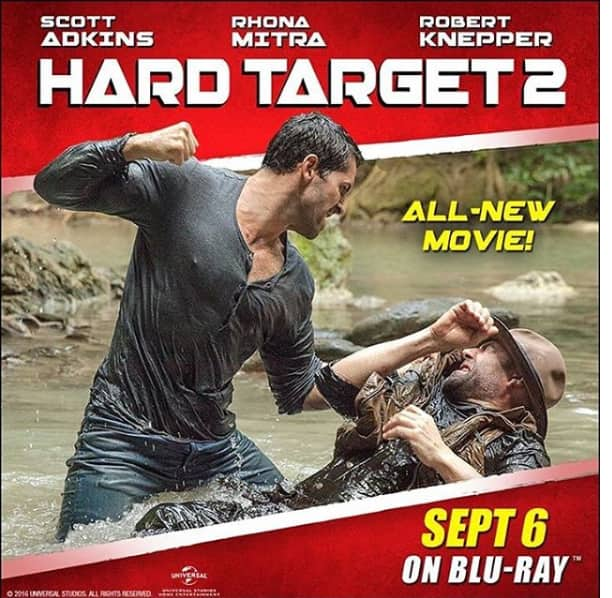 Date of release: September 6th, 2016
IMDb rating: 5.3/10
Scott Adkins acts as Wes "The Jailor" in this thrilling action movie. As a retired mixed martial artist, he cannot back down a purse with one million dollars offered for Myanmar final bout. Upon arriving at the battlefield, Wes realizes he had been tricked by the offer to become vulnerable in the human hunt. At this point, Wes must act quickly to safeguard himself against the heavily armed crew paid to kill him. He has jar of water and a lump sum of money for the last man standing. The treacherous jungle terrain fights turn bloody, rendering the hunter as the hunted. Wes fights hard to come out of the trap alive, and his success remains on balance. Starring are Scott Adkins, Rhona Mitra, Robert Knepper, and Temuera Morrison among others.
7. Close Range
Date of release: December 11th, 2015
IMDb rating: 5.0/10
Colton MacReady (Scott Adkins) is forced to fight with the aim of saving his family against the drug cartels who fiercely descend on his sister's home. The turn of events follows the flash drive that sees him successfully rescue his niece from the same cartels. The corrupt crew of local sheriffs joined with their assistant workers against all the odds to make sure that help is delayed; the endless assault proceeds, with Colton fighting back for his life and that of his loved ones. Meanwhile, he boldly secures the drive from falling in the wrong hands. Starring are Scott Adkins, Caitlin Keats, Nick Chinlund, and Madison Lawlor among others.
8. Eliminators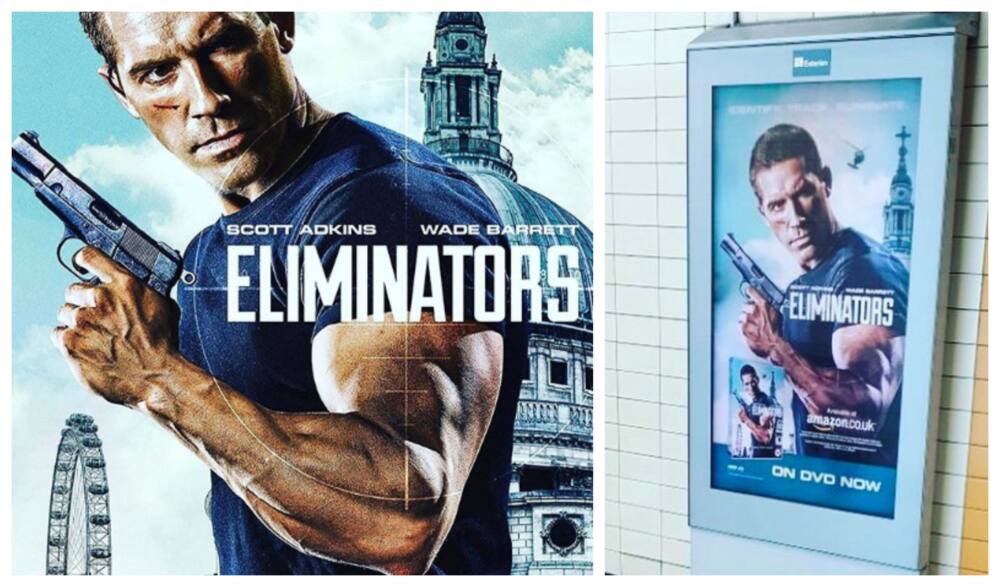 Date of release: October 11th, 2016
IMDb rating: 5.5/10
Starring in this high ranking movie is Scott Adkins who acts as Thomas. Further into the scenes, Thomas, a former Federal Agent in the United States, abandons a protection program against witnesses. He comes out from his hiding following an invasion that takes place at his home. Sources indicate that the raid was executed wrongfully with an incorrect address. The attack ends with several homicide cases. News propagates to have the deadliest assassin in Europe sent to exterminate him. He is now on the run purposely to safeguard his daughter against danger. The determined father must crave for safety amid the ongoing threat of his life. Starring the movie are Scott Adkins, Daniel Caltagirone, Stu Bennett, and James Cosmo among others.
9. Ninja
Date of release: October 22nd, 2009
IMDb rating: 5.6/10
Before Ninja: Shadow of a Tear, was just Ninja. Action, drama, and crime take a better part of this movie that surrounds the life of Casey, Scott Adkins, an American orphaned in Japan. In the possession of the master, is a Ninja armor which only goes to a person who deserves it. Masazuka is another student who thinks of himself deserving. Unfortunately, the master finds Casey more suitable. The rivalry emanates between the two students, leading Masazuka to attack Casey violently. On his defense, Casey scares off Masazuka, who then faces banishment and later becomes an assassin. Masazuka works for a gang of criminals famous as the Ring. After a while, Masazuka returns to the master in demand for the armor, but the master backs him down. The master instead instructs Casey and Namiko, his daughter to deliver the armor to America to keep it away from Masazuka. It is amid these twists that Masazuka kills the master and follows Casey to America in pursuit of the armor. Casey faces an erroneous arrest for the crime committed by Masazuka. Casey dares Masazuka that only a fight would earn him the armor. Will Masazuka succeed in his hunt for the armor? Starring are Scott Adkins, Mika Hijii, Tsuyoshi Ihara, and Todd Jensen among others.
10. Assassination Games
Date of release: July 29th, 2011
IMDb rating: 6.2/10
This crime-filled drama movie features a couple of assassins, who earlier on do not know each other but eventually consent to work collaboratively. Vincent Brazil and Roland Flint (Scott Adkins) rank top globally for their experience in deadly attacks. The uneasy alliance is aimed to take down a target fetching support from dirty Interpol agents. What will become of the partnership between these two dangerous criminals? Starring are Jean-Claude Van Damme, Ivan Kaye, Scott Adkins, and Valentin Teodosiu among others.
READ ALSO: List of the best South African movies ever
The love for Scott Adkins movies is unstoppable among his fans who always check on his outlet channels for upcoming films. As such, most movies featuring his role rank exceptionally high and frequently cast in major movie theatres across the globe. The list of top 10 Scott Adkins movies provided above is a taste into his longtime career in the film industry that has earned him a fortune marked with an overwhelming level of success.
READ ALSO:
Richest actors in South Africa
New South African movies 2018
List of hottest South African actresses with pictures
Who is Dwayne Johnson's wife Lauren Hashian? Her age, height, songs, movies, net worth, and pics
Demi Leigh Nel Peters family: facts and pictures
Source: Briefly News