15 best Halle Berry movies ranked
In the 1990s and the early 2000s, Halle Berry, was a big shot. With Halle Berry age being 52 years, the actress has earned not only high-profile roles but also the industry's best awards over the years. As it is, she is the first and only African-American woman to win an Academy Award for the best leading actress. Even with the rise of new stars, Halle Berry movies still stand out from the rest. Read on to know more about her best movies.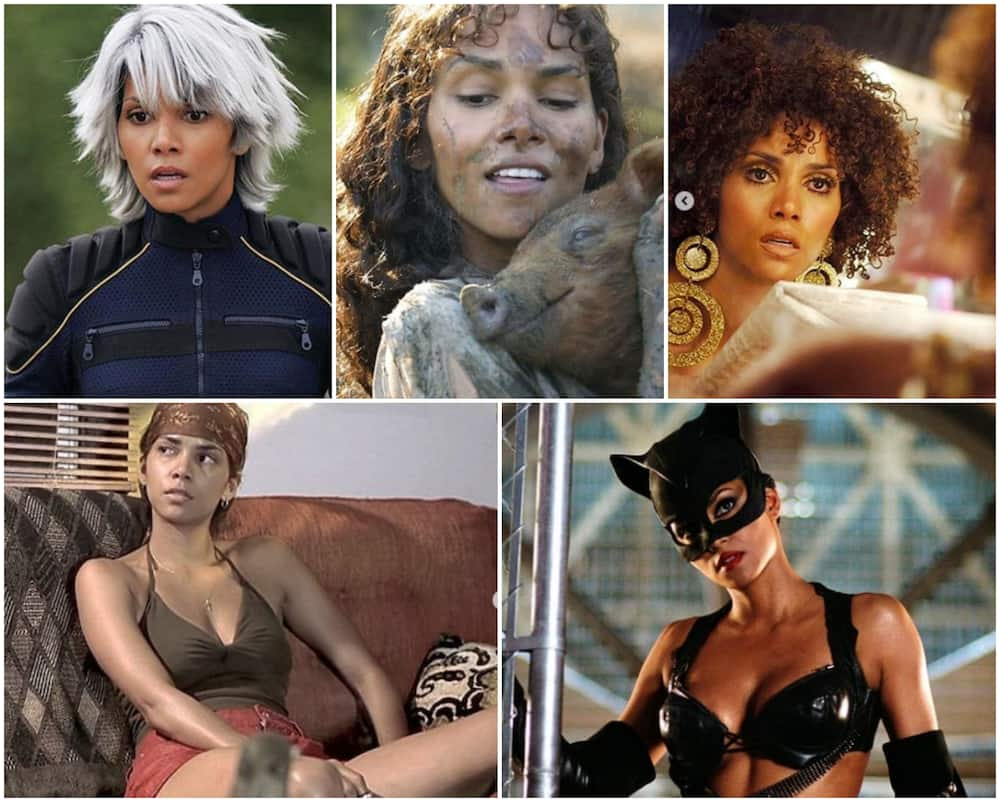 To date, Halle Maria Berry has starred in over forty-five movies. The Ohio-born actress got her first breakthrough roles in the movies Jungle Fever (1991) and Boomerang (1992). By 1999, she had bagged a Golden Globe Award for Best Actress in a TV movie. The increased popularity and recognition led to her receiving significant roles in Hollywood in the early 2000s. At one point, Halle Berry was one of the highest paid actresses. Several years later, the actress, model, and producer continues to dominate the film industry.
READ ALSO: 10 best Jennifer Lopez movies
Best Halle Berry movies of all time
Here are the top 15 movies by Halle Berry. The lowest Halle Berry IMDb movie here ranks 6.4/10.
1. X-Men: Days of Future Past (2014)
The superhero action film is the highest grossing film Halle Berry has ever appeared in to date. Days of Future Past (2014) is the seventh installment in the X-Men series and the second highest earner at $748,121,534 million cumulatively worldwide, as at 28th February 2015. The film is set in two different times. In the future, mutants are almost extinct due to efficient killing machines made in the past by the villain Dr Bolivar Trask. Wolverine goes back to the past to try and change it to protect future mutants. Halle stars in the movie as Storm, also known as Ororo Munroe. She later revealed that her character Storm did not play a considerable role as expected due to a surprise pregnancy. Halle received a Teen Choice Award nomination for Favorite Female Action Star. X-Men: Days of Future Past was a great financial success and received praise from critics, getting a 90% score on the review aggregation website Rotten Tomatoes.
2. X2 (2003)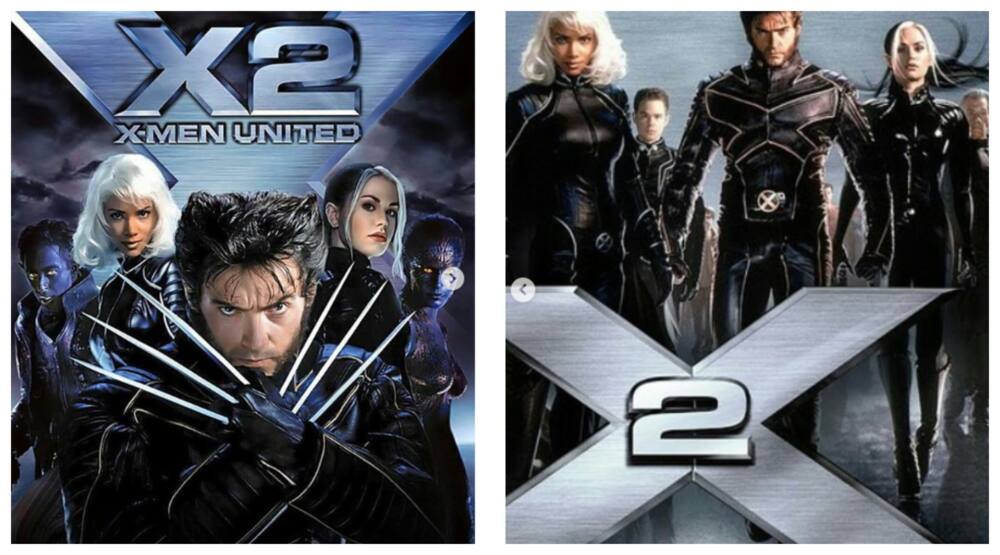 Popularly referred to as X-Men 2, X2 is the second installment in the X-Men superhero film series. Halle Berry reprises her role of Storm in the movie. The 2003 film grossed $407,711,549 million globally and received positive reviews from critics, some terming it better than the first film. In the film, Stryker (Brian Cox), a villainous former Army commander, wages war on mutants and attacks professor Xavier's school. X-Men form a partnership with Magneto and fight off the threat.
3. X-men (2000)
X-Men is the film that launched Halle Berry into the world of superhero movies. She first played the role of Storm, a woman with the ability to control the weather. Halle has since reprised the role in several other films in the series. X-Men tells the story of Rogue, a mutant with the ability to absorb power from all bodies, and Magneto, who tries to use her ability to destroy his enemies. The movie revolves around Professor Xavier's mutants and the X-men who fight to save Rogue and the world. The film grossed $296,339,527 million worldwide against a $75 million budget and received praise from critics. Halle Berry got a Kids Choice nomination for Favourite Movie Actress.
4. Cloud Atlas (2012)
Cloud Atlas is often referred to as one of Hollywood's most ambitious films ever. This movie is based on the novel Cloud Atlas. The 2012 motion picture stars Halle Berry, Tom Hanks, and Jim Broadbent. Cloud Atlas is set in six different eras and has several plots. Halle plays the roles of Native woman in 1849, Jocasta Ayrs in 1936, Luisa Rey in 1973, Indian Party Guest in 2012, Ovid in 2144, and Metonym in 2321. Cloud Atlas got mixed responses from critics with their opinions ranging from best movie to worst movie. By the 7th of July 2013, the film had grossed $130,482,868 million and won Best Editing along with Best Make-Up at the Saturn Awards.
5. Things We Lost in The Fire (2007)
Halle Berry stars in this drama film as Audrey Burke, a woman who loses her husband and is left with two young children. Since her husband was a man who loved helping people, she decides to invite his best friend, Jerry, to live with them. Jerry is a heroin addict who struggles to get rid of the habit. The film received fair reviews from critics with the two leads receiving praise. The film was not much of commercial success, grossing $8.6 million against a budget of $16 million.
6. Monster's Ball (2001)
Monster's Ball is one of the career-shaping films of Halle Berry's acting career. She played the lead role of Leticia. The romantic drama focuses on the story of Leticia Musgrove who falls in love with Hank Grotowski. Surprisingly, Hank played a huge role in the execution of her husband. Halle received wide acclamation from both critics and fans for her character. Miss Berry won the Academy Award for Best Actress, becoming the first black woman to do so. She won several other awards including:
Screen Guild Award for Outstanding Performance by a lead female
Berlin International Film Festival award for Best Actress
Black Reel Award for Best Actress.
The motion picture grossed $44.9 million against a budget of $4 million.
7. The Call (2013)
The film stars Halle Berry as Jordan, a call center agent, and Abigail Breslin, as Casey, a teenage girl kidnapped while at the mall. The psychological thriller crime film tells audiences the story of a girl abducted by a serial killer and a 911 call center agent determined to save the girl. Halle got praise for her portrayal of Jordan and received nominations for Best Actress at both the Black Entertainment Awards and the Teen Choice Awards. The movie grossed $68,572,378$ million universally at the box office against a budget of $13 million.
8. Swordfish (2001)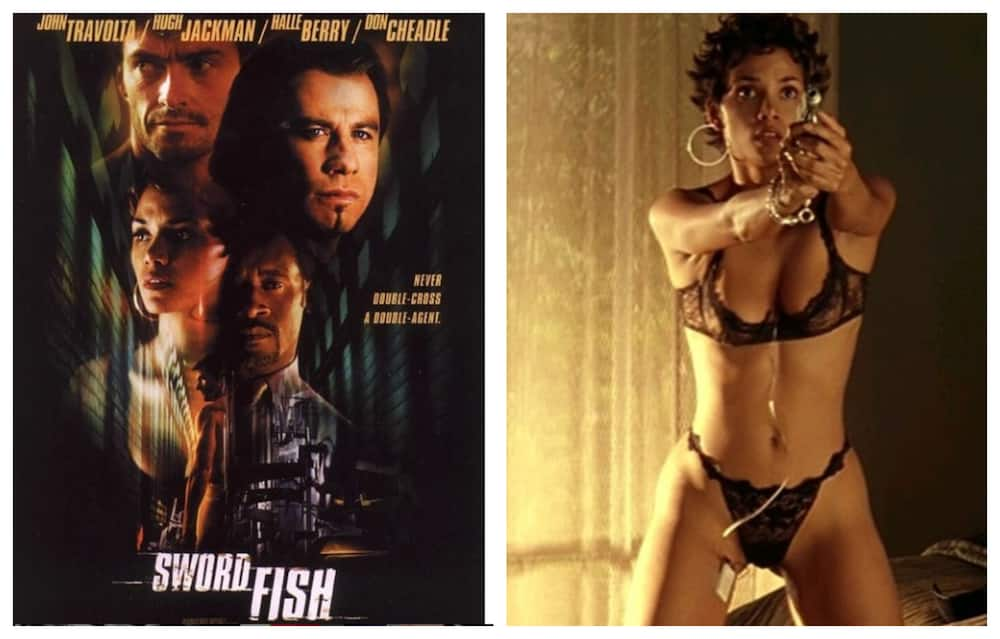 Swordfish is a crime action thriller that follows the life of a hacker, Stanley. He is forced to help in a bank robbery due to his hacking skills. Halle Berry plays Ginger, who works for the film's main antagonist but is later revealed to be privately working for the DEA. The film earned $147,080,413 million worldwide despite negative reviews from critics.
9. Bulworth (1998)
Bulworth is an American political satire comedy that tells the story of Jay Bulworth, a Senatorial Candidate. Jay changes his views from liberal to conservative to win the support of multinational corporations. He takes out a $10 million life insurance policy, names his daughter beneficiary, and hires a serial killer to assassinate him after he loses hope of winning. Bulworth then meets an African American activist and has an affair. Halle plays the role of Nina, the black activist who turns out to be an assassin. Bulworth earned $29.2 million at the box office.
10. The Last Boy Scout (1991)
The action comedy stars Bruce Willis as Joe Hallenbeck, a former secret service agent who later works as a bodyguard for a pole dancer, Cory( Halle Berry). Cory has a career-damaging tape recording of a politician and attempts to use it for blackmail. Her goal is to push the senator to get her boyfriend, Jimmy, back into a football team. The movie grossed $59,509,925 million against an estimated budget of $29 million on box office.
11. X-Men: The Last Stand (2006)
In this 3rd installment to the X-men series, a cure for mutations emerges. Mutants must decide whether to accept the treatment or remain as they are. The X-Men stay on the rational side and try to find common ground for those in support of or against the cure. Halle plays Storm and has more screen time and importance in the story. She won the Favorite Female Action Star award at the People's Choice Awards. The movie grossed $459,359,555 million. However, critics and fans alike felt the story was not well executed, and that the film lacked emotion. Watch for yourself and find out.
12. Losing Isaiah (1995)
Losing Isaiah is a drama film about a single mother Khalia, played by Halle, who is a crack addict. She loses her child, Isaiah, after leaving him on a dumpsite to get a quick fix. Did she find Isaiah? Watch to find this out in this film that grossed $7.6 million against $17 million budget.
13. Frankie and Alice (2010)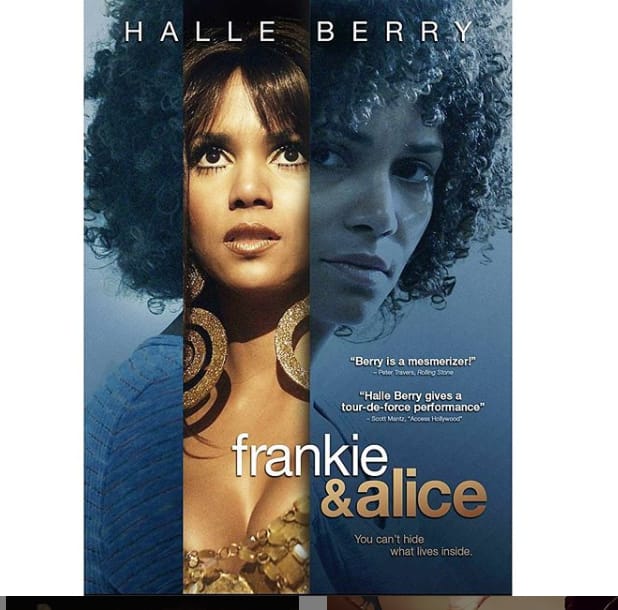 Halle Berry stars as a stripper with a dissociative identity disorder. The film initially was limitedly released to qualify for awards in 2010 before its worldwide release in 2014. Halle received massive praise for her role and won two awards; the NAACP Image Award for Outstanding Actress in a Motion Picture and the African-American Film Critic Award for Best Actress.
14. Executive Decision (1996)
Halle plays Jean, a flight attendant who gets involved in a government operation to stop terrorists from gas bombing Washington DC. Jean worked on a flight that the terrorists hijacked to pressure the United States government. The film received favorable reviews from critics, and you should watch it to find out finer details of the plot. Executive Decision grossed $122.1 million at the box office.
15. Kingsman: The Golden Circle (2017)
Halle Berry was a part of The Golden Circle's star-studded ensemble. She played Ginger Ale, a statesman tech support specialist who replaces Whiskey in the Kingsman. The film is a sequel to 2014 Kingsman: Secret Service. The spy action comedy grossed $410.9 million at the box office. Critics responded negatively to the film stating that it had too much going on.
Latest Halle Berry movies
Halle starred and produced the film Kidnap (2017). She also appears in the 2019 film John Wick Chapter 3: Parabellum as Sofia, an assassin. Halle Berry, a mother of two, is expected to make her directional debut in the action drama movie Bruised.
READ ALSO: 15 best Idris Elba movies ranked
Three decades later, the actress is still making a difference in the industry, and Halle Berry Oscar awards and nominations are a testimony of her great talent. If you are not a Hollywood believer already, then check out the Halle Berry movies above and you will have a change of mind. Happy watching!
READ ALSO:
10 best John Cena movies ranked
Top 10 Leonardo DiCaprio movies
10 best Nigerian movies 2018 ranked
10 best Scott Adkins movies
15 best Jamie Foxx movies
Source: Briefly News