How long is a life sentence in South Africa? Recent cases review 2019 - 2020
How long is a life sentence in South Africa? Spending a lifetime behind bars is arguably traumatising and profoundly frightening to those facing the law. Different factors come into play when sentencing offenders for life, among them the nature of criminal cases. But that is not all. Some recent cases review will help you understand factors that determine the length of a life sentence in SA.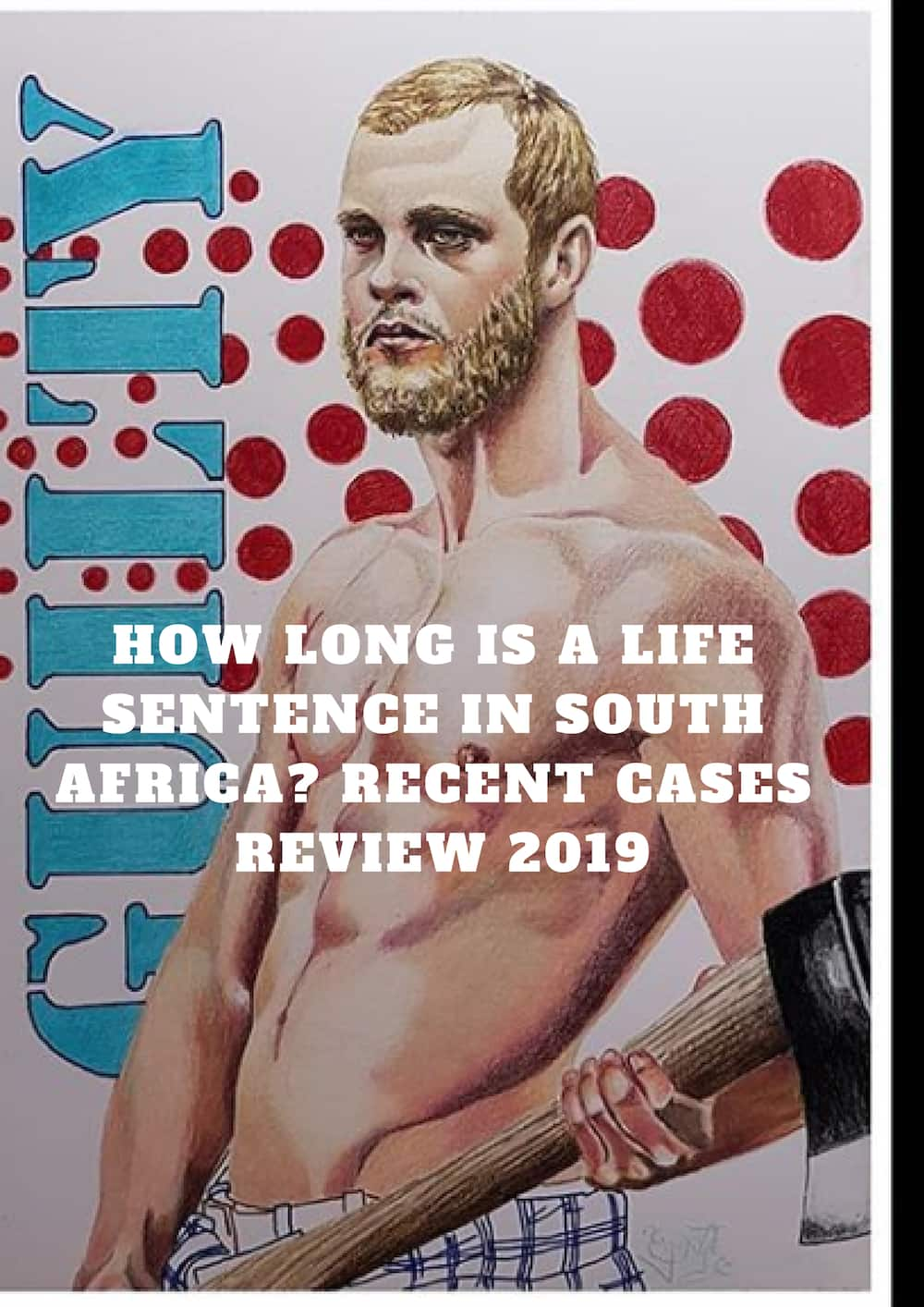 What is life sentence meaning in South Africa? While a life sentence should ideally stretch for the rest of a person's life, some sentences are fair enough and may see offenders reclaim their freedoms. An excellent example of such rulings includes a sentence of about three decades to life with parole chances. Court ruling often attracts applause or outrage depending on the side of the ruling one finds themselves. Such reactions proceed from the satisfaction or disappointment that accompanies a crime in the measure of justice. In the current standing, a life sentence in South Africa is not static but rather a product of critical factors in the realms of the case.
READ ALSO: Crime in South Africa: rate and statistics
How many years is a life sentence?
Before disclosing the exact period of life sentence imprisonment in South Africa, it is important to note that the severity of a crime in itself does not entirely inform the length of a life sentence. Instead, judges take into account the relevant personal circumstances surrounding the case given into account that the offenders are also humans. Another important consideration is the public interest, which determines not only the final ruling but also the span of a life sentence. This will be discussed in length later, but first things first, how long is life sentence?
South African life imprisonment has an undetermined length, which may last as long as the offender's remaining life. Some of the actions that may attract life sentencing include gang rape, premeditated murder, farm murder, gang and serial rape, especially when the offender had prior consent about their positive HIV status. It is also a matter of concern especially when the victims were mentally disabled or underage at the time the offence was committed. Other circumstances that can as well attract a mandatory life sentence include hijacking and robberies. Section 51 of the Criminal Law Amendment Act of 1997 provides the following varying periods of sentencing options in South Africa.
Murder offenders: about 25 years
Rape offenders: about 15 years
Robbery offenders: about 10 years
Recent cases review of life sentences in SA
Some special cases attract life imprisonment extending to long periods of 1,000 years with no possibility of parole. Moses Sithole case is a perfect example of a ruling that gives no room for pardon. Parole meaning in this application encompasses temporary or permanent releases of offenders ahead of completing their sentence term on grounds of improved behaviours. Here is a review of 2019 criminal cases South Africa that ended up or could end up in life imprisonment.
1. Thoriso Themane's case
One of the most recent cases in South Africa is the ongoing Thoriso Themane case. Mr Themane was murdered during a mob violence incidence in Limpopo. The 27 year old victim's case took shape when videos of three suspects dragging him through Flora Park streets went viral on social media. The video caused a public outrage prompting police to release consistent reports on the progress of the case. The mob justice case also involved three adults aged 36 and 37, and a group of Capricorn High School pupils. With mob justice instances that end up in death of the victim treated as murder in South Africa, the suspects in this case could face the full first or second degree murder sentence if proven guilty.
This particular case has seen police arrest 10 suspects by 9th of March 2019 with the majority being students. Like any other case, it is the work of the state prosecutor to build a strong case that will indict the suspects captured in the video. With so many people in the case, it is normal for them to be arraigned in court at different times. It is not unheard of for a murder case to be dropped if the prosecution does not have enough evidence against the suspect. This has happened in this case too, with the National Prosecuting Authority (NPA) dropping charges against one of the three suspect adults. While murder cases easily get prosecution and the suspects end up getting the full or recommended minimum sentence, never before have cases proceeded with same ferocity and it is all thanks to the fact that the video went viral and everyone is watching what the police and prosecutors will do about the murder. If found guilty, will the suspects face life imprisonment?
2. Henri Van Breda
Henri Van Breda verdict released recently on axe murder convictions is an example of a life sentence case that has attracted several concerns. The offender was determined guilty for murdering his brother and parents. Further, Breda sought to kill his sister, a trial that rocked both local and international news headlines. On another contextual ground, Breda faced obstruction of justice charges for staging the scene of the crime and inflicting deliberate wounds on himself to gain victimization advantage in the court of law.
3. Ferdinand Barnard
A few days ago, Justice Minister Michael Masutha of Cape Town, approved the parole release of Ferdinand Barnard, apartheid-era hitman, that is to happen on April 2nd, 2019. This decision was arrived at after it was established that the convict met the requirements of parole, including serving over 20 years of his life sentence. Mr. Bernard will be handed to the Community Corrections Office that will oversee as well as monitor him because he will be serving the rest of his life imprisonment sentence in the society for the remaining days of his natural life.
4. Lungisani Mdlolo
To completely remove him from the society, Mdlolo, the notorious rapist in Soweto, dubbed One Man, was sentenced to 3 life terms as well as 240 years by Judge Ratha Mokgoatlheng. Between July and December 2012, Mdlolo single-handedly committed the heinous acts on 39 innocent victims, most being minor girls. One Man was found guilty of a total of 22 crimes including 3 rape cases, 1 murder, 10 housebreaking with the intention of committing armed robbery, 5 armed robbery cases, and 1 for possessing an illegal firearm.
Factors that determine the length of life imprisonment in South Africa
As aforementioned, South African trial courts are responsible for sentencing criminal offenders. For this reason, they establish the type of crime and its weight before proving the verdict based on discretion. Various principles are acceptable and suitable for determining appropriate punishment and sentences. The three central tenets commonly applied are called Triad of Zinn include public interest, the gravity of the offence, and circumstances confronting the offender as further discussed.
i. The severity of the crime
The court takes a comprehensive approach in determining the seriousness of the offence on trial and its resulting impacts. Of interest also are mitigating and aggravating factors. Fairness of the punishment concerning the crime is core in establishing a ruling on the length of a life sentence. Cases that involve violent crimes require that the court considers the extent of violence, the brutality, weaponry used, and level of harm on attack victims among other relevant factors. One of the country's recent murder cases involve Sibusiso Khwinana, who was allegedly attacked at Pretoria for his phone.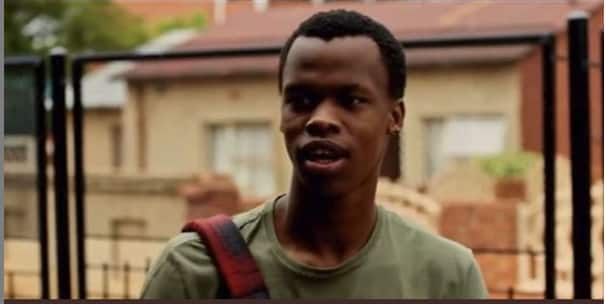 ii. Offenders' circumstances
Courts have an understanding that offenders have human characteristics such as age, criminal record, health status, employment status, and motives. It is also of importance to the courts regarding if the offender has dependents. Breda's case cites that he had no prior convictions or arrests and was still a young person. Findings suggest that Breda was vulnerable to depression, myoclonic epilepsy, and anxiety. However, much he has not shown remorse for killing three family members, Breda is emotional about his actions but not necessarily sympathy.
iii. Public interest
Courts are keen to render useful community sentences purposely to serve as a warning and deterrent to criminals. Sometimes, increased punishment aims to teach a lesson to the public without necessarily implying the proportion of crime. However, social and economic costs that accompany long incarcerations are significant before arriving at a verdict. Parties that believe that the decision was disproportionate can always appeal for remedies.
Questions on whether there are minimum sentences for ordinary crimes remain unanswered for most parts. Judges can deviate from these fixed minimums only when the offender is underage, or there is a circumstance compelling enough to validate such a verdict. Another cause of interest is the unpredictability of the law contrary to public expectations. It is for this reason that court processes drag in an attempt to include as many factors as possible ahead of a fairly delivered verdict.
READ ALSO: How to get police clearance South Africa?
Concerns on how long is a life sentence in South Africa continue to overwhelm the nation as crimes literary occupy courts with severe lawsuits. It is for the fact that the length of a life sentence is undetermined and not fixed, but subject to laws and conditions.
READ ALSO:
Firearm licence: how to apply, renew and get one in 2019
Bosasa scandal and arrest - everything you need to know
What happened to Jussie Smollett?
Is prophet Bushiri arrested?
Freedom Day South Africa 2019: History in pictures
Source: Briefly.co.za