Rap music has been a favourite genre of music among many South Africans for decades. One of the top South African rappers is the group Die Antwoord. The group that is made of Ninja and Yolandi has been releasing high-quality music that has earned the duo fame, acceptance, and love across the world. Their unique style and boldness are captivating. Everyone should listen to Die Antwoord's music.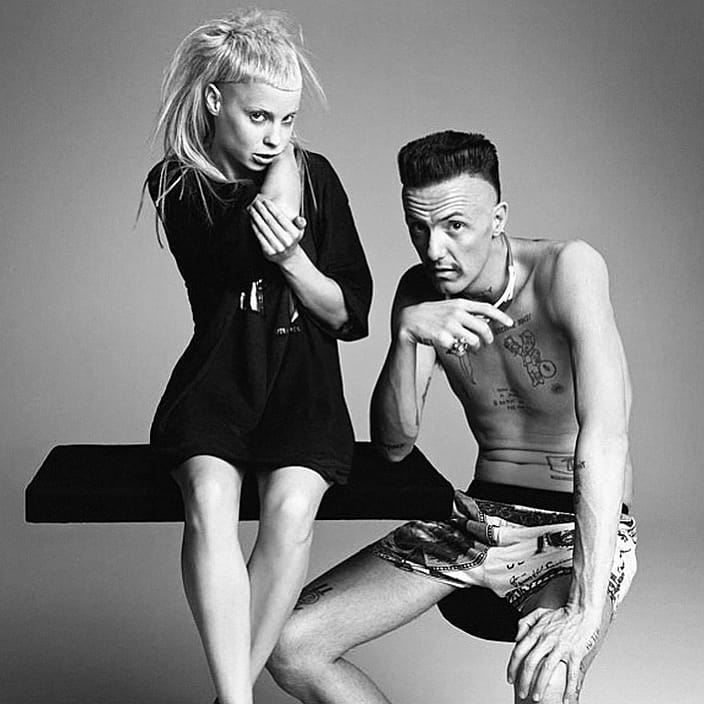 Die Antwoord is a music group that released its debut hip bop album in 2009. Ninja and Yolandi Visser are the members of the group, and their group name means The answer in Afrikaans.
Ninja Die Antwoord
Ninja Die Antwoord was born as Watkin Tudor Jones on the 26th of September 1974. He is a 44-year-old actor, music video director, rapper, record producer, and songwriter. Before forming Antwoord, he was the lead vocalist in the band Max Normal that released an album in 2001. The band broke up, and he went on to establish The Constructus Corporation that also broke up in 2003. He later revamped Max Normal to MaxNormal.TV, a Hip Hop group. In 2008, he and Yolandi formed Die Antwoord.
READ ALSO: Lady Zamar biography: age, albums, songs, family and husband
Yolandi Die Antwoord
The female vocalist of the group is Yolandi Visser. She was born on the 1st of December, 1984 in Port Alfred, South Africa, and she was named Anri du Toit. Die Antwoord Yolandi was raised together with her older brother. Both she and the brother were adopted children of a church minister and his wife. At the age of five, she studied at the all-girls school known as St. Dominic's Catholic School. She furthered her education at the Lady Grey Arts Academy. She is a 34-year-old rapper, actress, songwriter and music video director. Yolandi Visser before Die Antwoord was a member of The Constructus Corporation and MaxNormal.TV.
Zef music
Ninja Die Antwoord and Yolandi are avid supporters and followers of Zef. What does it mean to be Zef? Zef refers to a counterculture interest group. In their Zef music, the duo combines different cultures. Zef is, therefore, an amalgamation of modern music and outdated culture. In this movement, one looks stylish, fancy and sexy even if they are not wealthy in reality.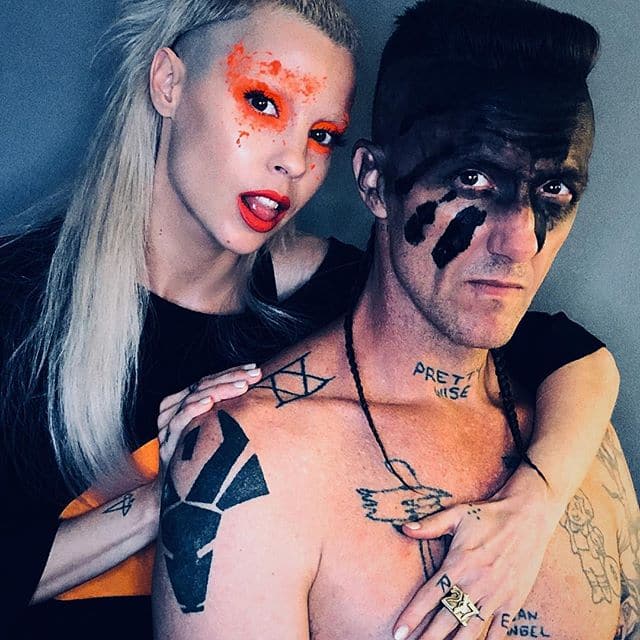 Career path
2009 was the year that Ninja and Yolandi began their musical journey after the release of the first album $O$ that was availed free online. The single Enter the Ninja made the album a success. The video of the song was on YouTube for nine months before it became famous. The song that features Leon Botha gained so much viewership that the servers crashed. The group then moved their official website to an American server that could handle the traffic. The group was later signed with Interscope Records after releasing this album. In April of the following year, the group toured Europe and gave electrifying performances.
The working contract with Interscope Records came to a halt when the group established its label, Zef Records. Zef records produced the second album, Ten$ion in 2012 and the third album, Donker Mag, in 2014. Ninja and Yolandi released Mount Ninji and da Nice Time Kid, their fourth album in 2016. There is a characteristic interplay in their Zef Songs between Ninja's swagger and the high-pitched parts by Yolandi.
The uniqueness of the group's art has incited curiosity. On several occasions, American journalists questioned whether their art was a hoax. Ninja asserted that he was not playing any character and that he is a superman who does not remove his suit. He further said that Antwoord's music is a shock machine that wakes up the sleeping people. The duo's music is futuristic and exciting, and the lyrics are usually in Afrikaans, English and Xhosa.
Die Antwoord last album
At the beginning of 2017, the duo announced that it would be releasing the fifth and final studio album. This album was released later under the title House of Zef. In May 2017, Love Drug, the first single from House of Zef was released. Why did Die Antwoord break up? Yolandi and Ninja had a plan of releasing a maximum of five albums before breaking up to pursue other ventures. Although they will not be releasing another album, they are still working together especially in tours and concerts. They are also in the process of releasing the final video. On the 3rd of May 2019, the duo released the second single, DntTakeMe4aPoes. The song features G-BOY. The complete album will be featuring several upcoming rappers from South Africa. They have a 2019 House of Zef Tour of America lined up soon.
Die Antwoord short film
Yolandi and Ninja are talented in acting. They have a short film, Umshini Wam, which is a story of Die Antwoord and its growth over the years. This film that is available online incorporates plenty of Zef slang words. In 2012, they were the faces of the T range by Alexander Wang. They also featured in the 2015 film Chappie by Neil Blomkamp. In the movie, they play the characters of Yolandi and Ninja who are the gangster parents of Chappie.
Controversies
Before the official release of Ten$ion, the group released a teaser video. It featured a person who resembled Jane Alexander in The Butcher Boys. A copyright issue was brought up leasing to the removal of their video from all online platforms.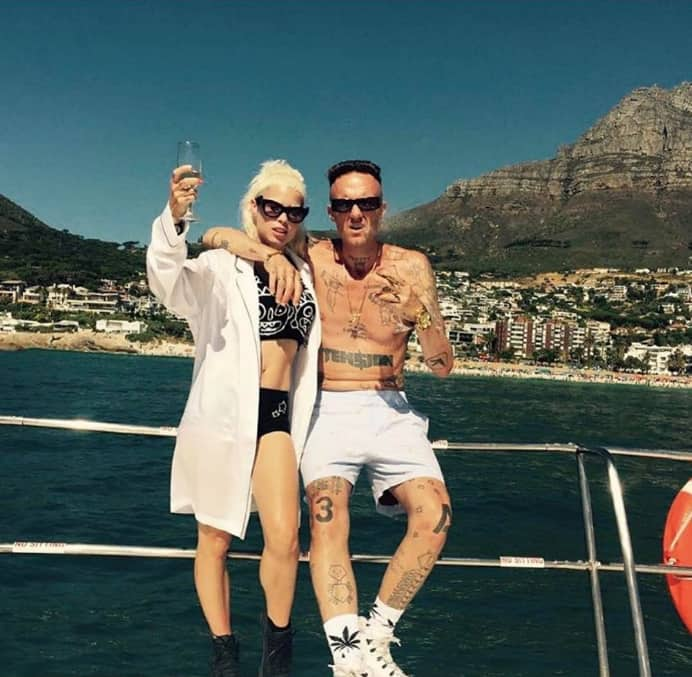 Romantic relationship
As Ninja and Yolandi worked together, they grew closer and started a romantic relationship. Out of this relationship, Yolandi Visser daughter, Sixteen Jones was born in 2006. The Die Antwoord daughter is now 13 years old. Are Die Antwoord married? Ninja and Yolandi ended their relationship and are not married.
Die Antwoord net worth
From their career in acting, rapping, writing songs, and producing music, Yolandi and Ninja have amassed riches. The duo has a band whose worth is estimated at $5 million. Ninja net worth is approximately $10 million while Yolandi also has a net worth of $10 million as well.
Social media
Die Antwoord has an active Instagram account with over 1.1 million followers. The group also has a Twitter account with over 263k followers. These platforms are used to keep in touch with fans and to promote the group's music.
Die Antwoord is a successful Zef music group that is made of Yolandi Visser and Ninja. The duo released their debut album in 2009 and reported that they had a plan to release five studio albums and then break up. Are Yolandi and Ninja still together? Although the fifth album is about to be officially released and the group does not intend to release more albums, Yolandi and Ninja still work together. They have an upcoming 2019 House of Zef tour of the United States of America. All fans should purpose to support and show up for their tour.
READ ALSO: