The best wedding venues in Durban
As the biggest city in KwaZulu – Natal, finding affordable wedding venues in Durban is a sure bet for couples planning on exchanging vows. Durban is home to some of the best South African wedding venue varieties that are worth checking out. From extravagant matrimony packages to breathtaking garden wedding provisions, making your dream wedding become a reality is a decision away. Remember to shortlist wedding venues in Durban and prices comparisons to find the perfect one.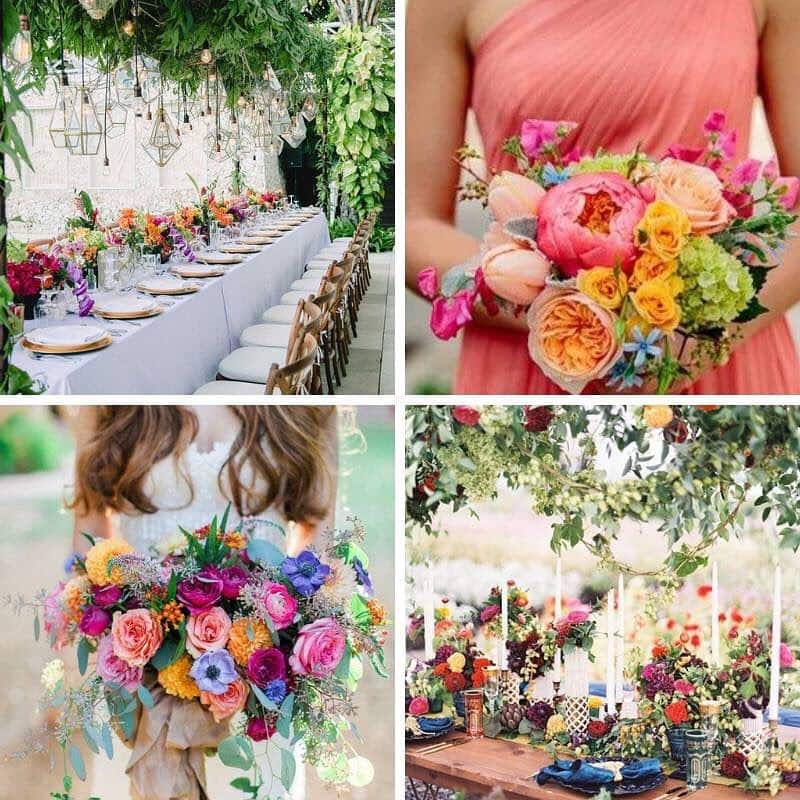 Durban is a beautiful destination that boasts of its all seasoned tropical weather and streets engraved with the colorful Indian heritage. The city's dominant Indian population inspires its delicious traditional cuisines and cross-cultural wedding themes. For winter wedding lovers, you will love the city's moderate temperatures that make Durban an all-time favorite matrimonial destination. As a huge city, the process of locating affordable garden, forest, beach, chapel, or even self-catering wedding venues in Durban can prove to be a daunting task. Lucky for you, we have compiled a list of the leading wedding venues Durban has to offer. Take a look!
1. The Durban Country Club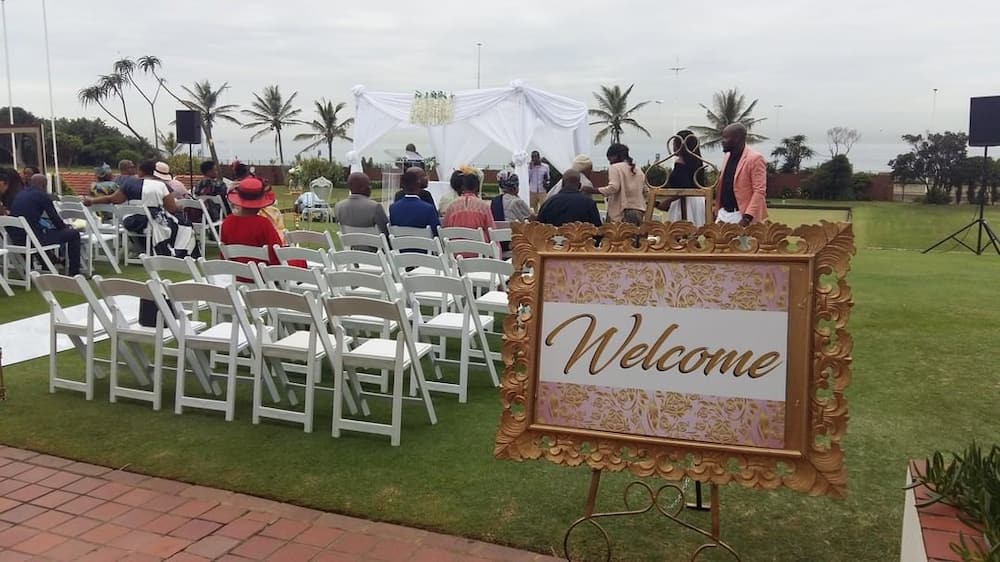 Apart from its popular Tennis Open Day's, Durban Country Club offers an unforgettable wedding reception experience. It happens to be one of the easily accessible garden wedding venues in Durban by motorist and guests in attendance. This is through the strategic location that gives it access to various major roads such as the M4 and its adjacent location close to famous Moses Mabhida Stadium.
READ ALSO: The complete wedding checklist for the perfect espousal
You will be reminiscing on your wedding photos as the venue boasts of a picturesque surrounding based on the outstanding building and a view of the magnificent Indian Ocean. With years of experience in golf, the country club tops when it comes to garden weddings. The country club's surrounding includes well- trimmed grass, beautiful hedges, and strategically planted palm trees.
Couples also get access to function room packages that fit their budgets and themes. These include the Waterman Room and the extravagant Belvedere Room. Both packages are inclusive of Ballroom dancing space. Furthermore, the club ensures ample parking at no cost.
2. Ingeli Forest and SPA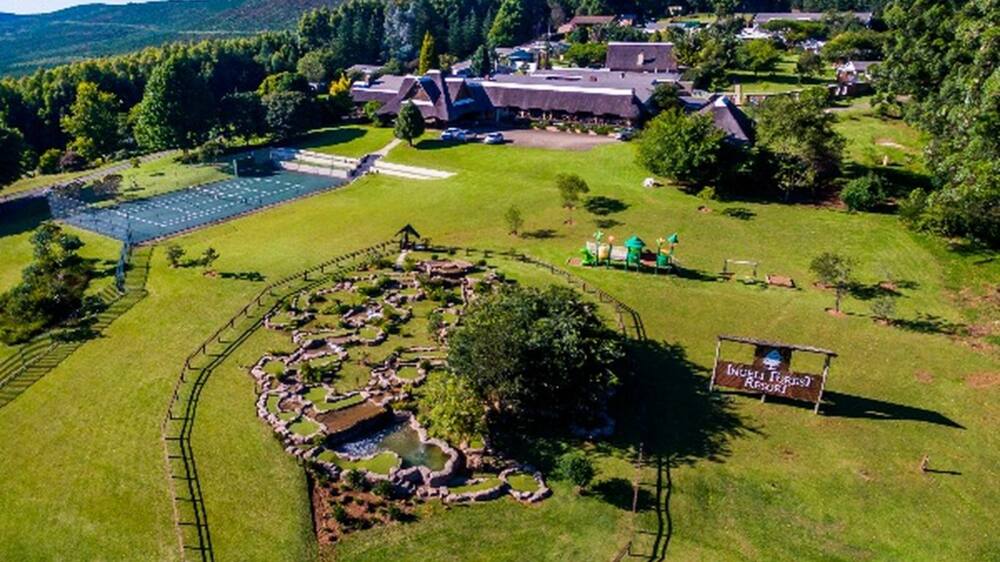 For couples interested in finding affordable wedding venues in Durban, we introduce you to Ingeli Forest. Located along the Kokstad road, Ingeli offers you an opportunity of celebrating your D-Day in its breathtaking fresh air forested venues. As a partner of the Anew Hotels, you are sure of excellent reception services that range from food, beverages, makeup for the bridal team, hiring of equipment, and overnight accommodations. It also provides forest wedding venues with perfect backgrounds from their human-made dam.
READ ALSO: Affordable wedding venues in Johannesburg
Ingeli Forest and SPA provide three outstanding wedding venue packages, and the biggest venue can host up to 180 guests. The first is the Nkulu Ndaba that best suits simple formal weddings. The high ceilinged hall is equipped with elegant dangling chandeliers that light up the celebration. Its glassed doors pave the way to the outdoor catering venue that is effective for serving guests.
Pelindaba is the second venue that is perfect for small matrimonial gatherings of up to 90 people. This package comes with a massive fireplace for that cozy and warm atmosphere and a vintage wooden decker, making it one of the best winter reception venues in Durban. Finally, we have the stone thatched chapel that is ideal for exchanging vows. Do not forget that Ingeli Forest and SPA has a dedicated team of professional wedding and banquet experts ready to listen and share ideas on how to successfully plan a budget-friendly celebration.
3. The Oyster Box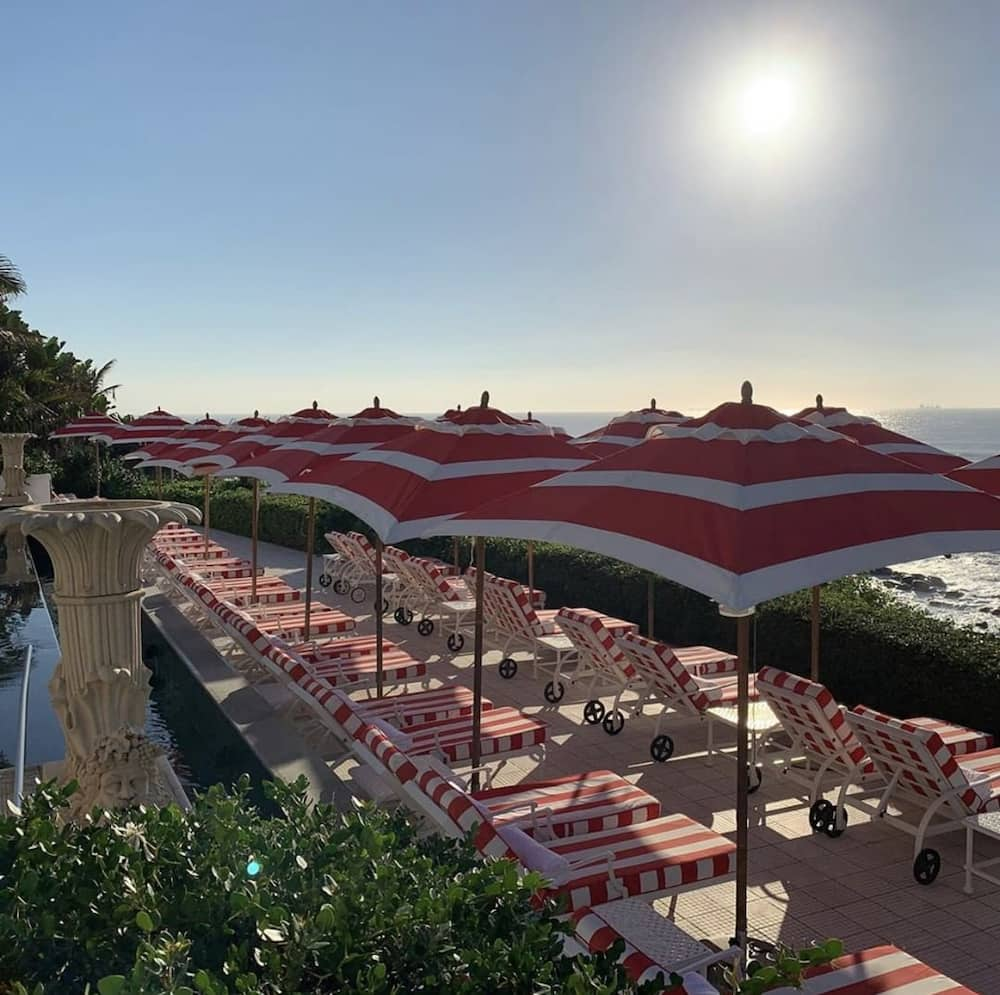 Located at Umhlanga Rock in Umhlanga, The Oyster Box is an in house catering venue that is worth considering. Its traditional architecture has earned its popularity not only for weddings but also for honeymoons. In addition to the dominant Indian culture in the city, The Oyster Box is popular as one of the affordable Indian wedding venues in Durban. The Pearl Room is strategically designed for that lavish and sophisticated wedding look. Its spacious design is sufficient for flexible application as the reception area or hosting the celebration. The Pearl Room has a capacity of hosting 120 people. The Venetian chandeliers also add charm to the occasion.
The Oyster Box boasts of its iconic red and white lighthouse that overlooks the deep blue Indian Ocean. This is a perfect picturesque to capture the once in a lifetime occasion. The second venue is the Shell Room that is perfectly sized for smaller to medium numbers of guests. The room can spaciously host 40 comfortably seated guests. It also provides the Victoria Gazebo that can host up to 100 guests.
4. Coedmore Castle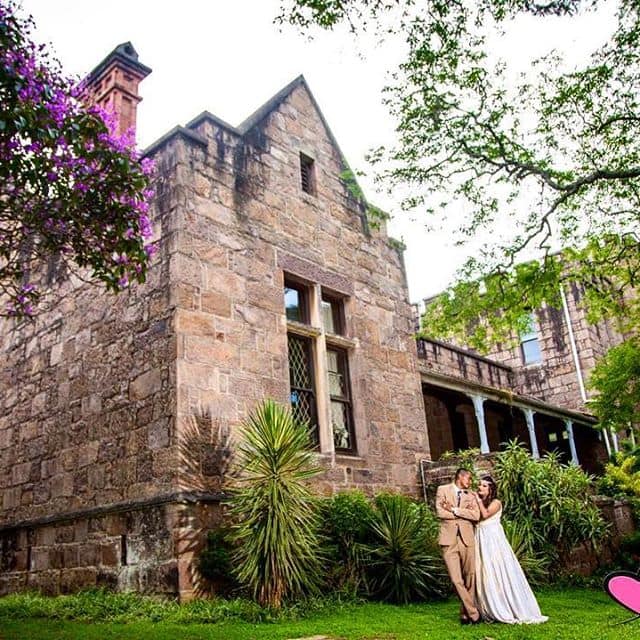 The Coedmore Castle brings to life that unique royal wedding experiences as one of the most outstanding wedding venues Durban couples can ever attend. You get to experience the fantastic garden matrimony feeling from its beautiful scenic views. With its location at the center of the Kenneth Stainbank Nature Reserve, your guests will experience the beautiful birds' species and scenes of Zebra and antelopes.
The castle management provides you with the venue while you take over and decide on the best-hired facilities to be used in the D-Day. For couples after themed weddings with specific requirements when it comes to cutlery, tables, or chairs, you get the chance of turning the venue into your dream wedding venue.
5. Shepstone gardens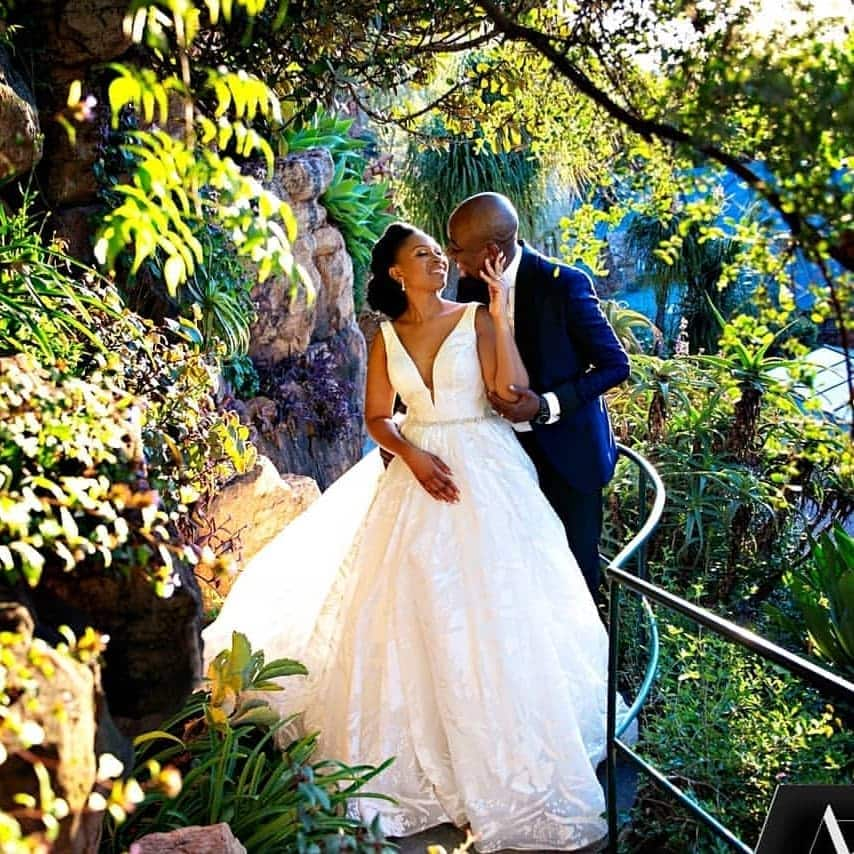 Talk about elegance, Sheptone presents you with unique wedding venues that Durban can ever provide. It offers you with its striking Glass Marquee Venue. Walk down the ile on the smooth and beautiful marble floor with magnificent chandeliers illuminating your big occasion. Such a unique combination provides the perfect background for your wedding pictures.
READ ALSO: The complete list of wedding venues Cape Town 2019
The Grand Hall is a spacious venue that can be flexibly used for couples with small guest numbers or as an avenue for matrimonial reception. From its wooden floors to the ceiling being covered with glittering lights, the Grand Hall is definitely a lighthouse for that fun and laughter filled moments between you and your loving family members and close friends.
Couples have a good number of available wedding venues in Durban to consider for their big day. From forest setups, garden plans, chapel setups, among other exciting decors, Durban wedding venues are capable of providing you with sites that fit your ideas and themes. You only have to focus on making an in-depth search and consultation to find the perfect one. We hope that the above options have inspired your wedding plans when it comes to coming up with some of the best venues.
READ ALSO: Top wedding venues Gauteng
Source: Briefly News