Jeppe College courses, fees, application form, and online application
It is about that time of the year when students are seeking to join institutions of higher learning to pursue the courses of their choice. If you are a prospective student and are looking for an institution to join, checking out Jeppe College might go a long way. Not only does the institution offer a wide range of courses to choose from, but also the courses that it offers are legitimate. You might want to dig into details about the college.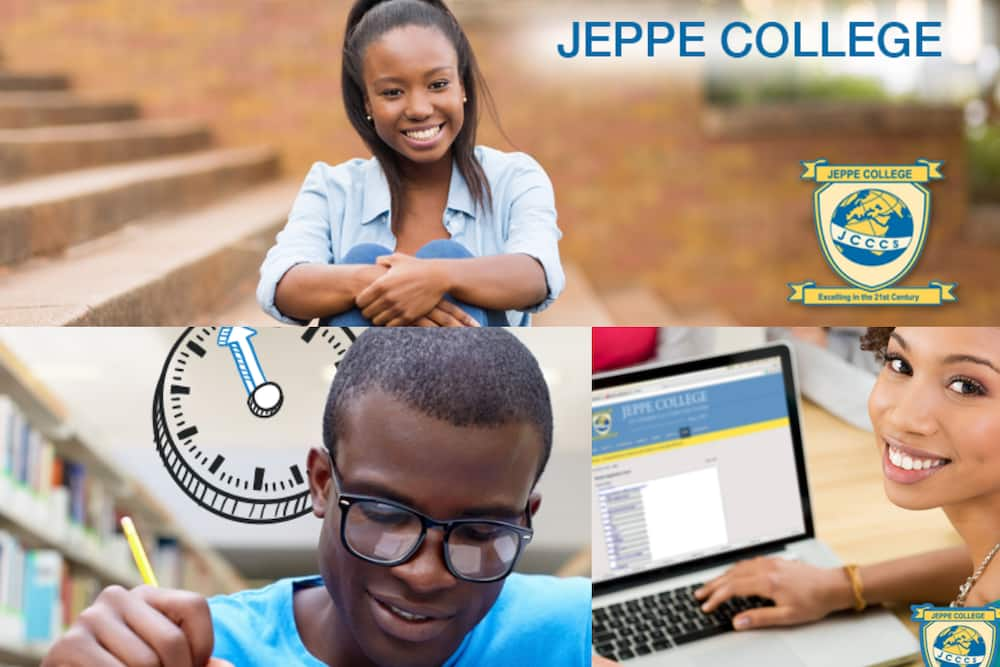 Jeppe College is one of the institutions that has richly invested in education. The college has established a couple of campuses in different parts of the country to ensure that its courses are accessible to its students. The institution is also known for providing a wide range of courses. To add to it, it also offers different programs that a student can choose from. How about checking out the offer that the college has for you?
Is Jeppe College private or public?
Before you settle for this institution, there is a crucial question that you need to seek answers to. Jeppe College is a private institution that has been recognized nationally by FET. The courses that the institution offers are fully recognised by Umalusi and have been registered by the Private Further Education and Training Act; 2006 (Act 16 of 2006).
Jeppe college courses
Are you a prospective student who would wish to join Jeppe College? If that is the case, it will be prudent for you to familiarize with the courses that the institution offer before proceeding to the application stage. With insight into the courses that the institution offers, you can make a judgement on whether to enroll with the college or not, especially if the college offers programs that are in line with your preference.
Here are the list of Jeppe College courses. It is important to note that the institution offers courses on the following basis:
Full-time basis
These are the courses that the institution offers with the program:
Faculty of Information Technology
Systems Development L4
Technical Support L4
Systems Support L5
End-User Computing
Systems Development L5
ICT – Systems Support
ICT – Systems Development
Network Engineering
Faculty of Engineering
Welding (N1 – N3)
Carpentry (N1 – N3)
Plumbing (N1 – N3)
Water Treatment (N1- N3)
Mechanical Engineering: Fitting & Training (N1 – N3)
Mechanical Engineering (N1 – N6)
Mechanical Engineering: Motor Trade (N1 – N3)
Mechanical Engineering: Boiler Making (N1 – N3)
Mechanical Engineering (N1 – N6)
Electrical Engineering Level 4
Electrical Engineering Level 2
Electrical Engineering (N1 – N6)
Electrical Engineering Level 3
Civil Engineering & Building (N1 – N6)
Faculty of Tourism & Hospitality

Hospitality Reception L4
Accommodation Services L2
Professional Cookery L4
Retail Travel L5
Faculty of Media Studies
Business Analysis: Support Practice L5
Photography L4
Advertising L4
Journalism L5
Radio Production L5
Music Industry: Sound Technology L5
Radio Station Management L5
Graphics: Design Foundation L4
Faculty of Business Studies
Small Business Financial Management L4
Public Sector Accounting L4
Bookkeeping L3
Tourism (N4 – N6)
Hospitality and Catering Services (N4 – N6)
Human Resource Management (N4 – N6)
Popular Music: Studio Work (N4 – N6)
Public Relations (N4 – N6)
Educare (N4 – N6)
Medical Secretary (N4 – N6)
Marketing Management (N4 – N6)
Legal Secretary (N4 – N6)
Management Assistant (N4 – N6)
Public Management (N4 – N6)
Business Management (N4 – N6)
Financial Management (N4 - N6)
Office Administration L5
Human Resource & Practices Support L4
Bookkeeping L4
Office Administration L6
Policing Academy
Tactical Road Traffic Operations
Policing
P SETA
Public Administration L3
Public Administration L4
Public Administration L5
Public Administration L6
Public Administration L7
LG SETA
Emergency Services Supervision: Fire Level 5
Public Finance Management & Administration L5
Local Economic Development Level 4
Municipal Integrated Development Planning L5
Ward Committee Governance L2
Municipal Finance and Administration L4
These are the other courses that Jeppe College offers:
Industrial Organization and Planning
Supervision in Industry
Industrial Orientation
Mathematics
Business English
Technical Matric N3
Sake Afrikaans
Jeppe College part time courses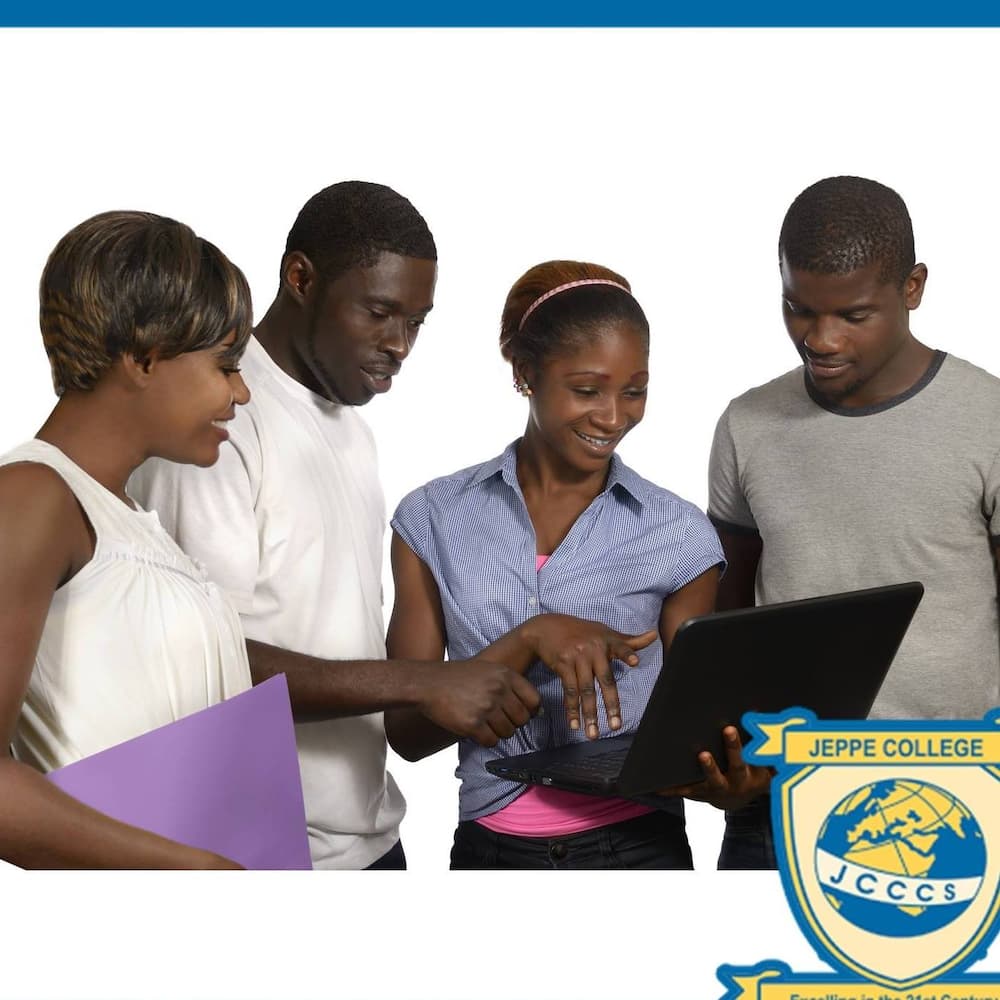 The institution offers the following short courses under the part time program, here are some of them:
Certified Computer End-User (CCEU)
A+ Technician
MS Systems Admin (MCSA Server 2012R2)
S+ Security
N+ Technician
Photoshop CS 6
HTML 5
CCNAO
CCNA
CCNPO
CCNP Switch
ICND 1&2
C# Programming
Vocational Courses
Apart from the full time and part time courses, Jeppe College also offers vocational courses. They include:
Plasma Cutting
Boilermaker
Welding (Metal ARC)
Sheet Metal Work
Mig & Tig Welding
Pipe Fitting
Fitting & Turning
Plumbing
Engineering Fabrication Processes
Brick Laying
Cutting Torch
Carpentry
Automotive Petrol
Automotive Diesel
Each one of these courses has a stipulated set of requirements that a student has to fulfil within the stipulated duration the learning process before they are awarded a certificate.
Jeppe College application
If you want to know more about the application process, you can read Jeppe College prospectus 2021. If you have established your course of choice, you can proceed to the application process. The institution has two application methods:
On-campus application
This method involves physically visiting any of the campuses of the institution and manually applying for the course. Admission into any of the campuses will depend on the availability of the chances. You could visit any of the following campuses:
Jeppe College Polokwane
Jeppe College Bloemfontein
Jeppe College Vereeniging
Jeppe College Nelspruit
Jeppe College Rustenburg
Jeppe College Johannesburg
Jeppe College Pretoria
Online application method
This is an easier and more convenient method of application. It involves filling in the application form. The form is available on the institution's website.
Jeppe College fees
For inquiries about the institution's fees, the student is advised to contact the school through the following details:
Telephone number: 012 323 5927
Fax: 012 323 0503
Email: campusmanagerpta@jeppecollege.co.za
Jeppe College is one of the institutions that is concerned with the well-being of the nation. It is determined to provide the best quality of education that will ensure that students are competent in the country.
Source: Briefly News