Sbu Nkosi is a soft-spoken player but a bold Sharks rugby winger. His masculine body and his wide-muscular chest give him a handsome appearance. He talks freely about everything whenever someone engages him in a talk. His soft voice whenever he speaks makes people unable to resist talking to him. The presence of him on the pitch, leave alone playing, gives his fans a satisfying feeling.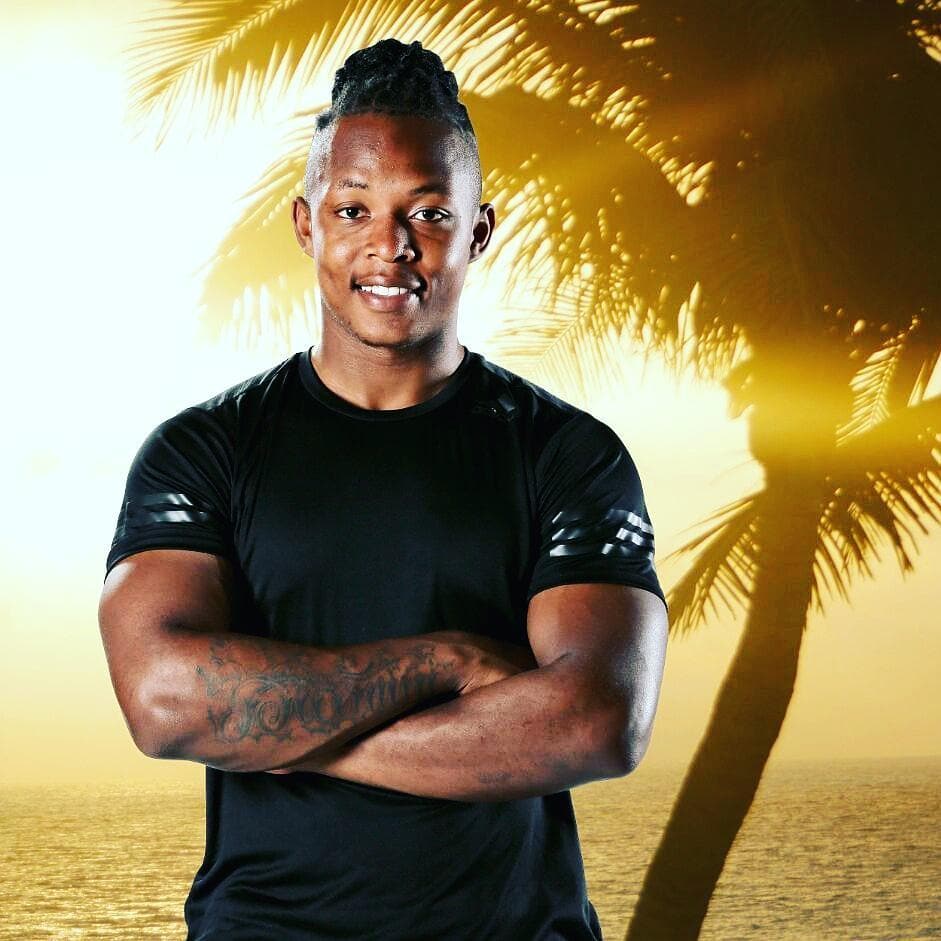 Sbu is a rugby player whose talent has amazed many people. His kindness, soft voice, and handsomeness always attract more people to him. This article talks about his rugby career and biography information that will enlighten you more about this handsome and talented player.
Sbu Nkosi profile summary
Full name: Sbu Nkosi
Date of Birth: 21 January 1996
Place of Birth: Barberton, South Africa
Siblings: No information
Occupation: Rugby player
Years active: 2012- Present
Sbu Nkosi biography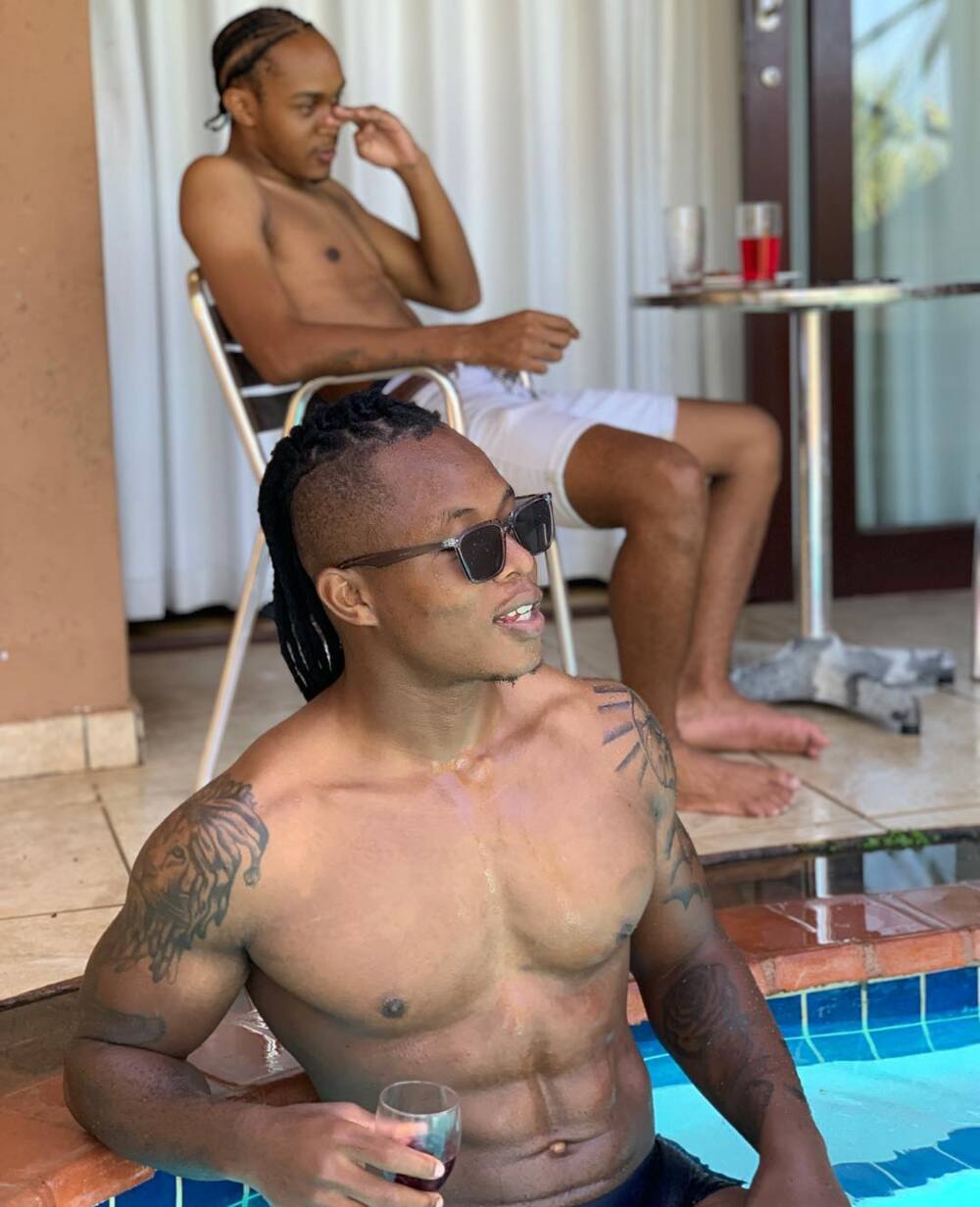 Did you know that the soft-spoken South African personality Sbu plays for both South Africa national team and Sharks? Well, he plays for the teams as a winger. The handsome rugby player taught himself how to run by watching videos on YouTube. It is the self-help background that made him shine while he was at Pumus club. At the age of 16 years, Pumus, his local team reached out to him to represent them at the 'Under- 16 Grant Khomo Week tournament,' where he played three times.
At 22 years of age, Sibusiso Nkosi made it clear during the first press conference that he did not want to talk about his middle name. He was replying to those who questioned him about his middle name. That is the only thing that the well-built, and powerful winger cannot confront head-on in his rugby career.
READ ALSO: Handre Pollard biography: age, measurements, wife, parents, wedding, salary, current team, injury, school, stats, contract and Instagram
Age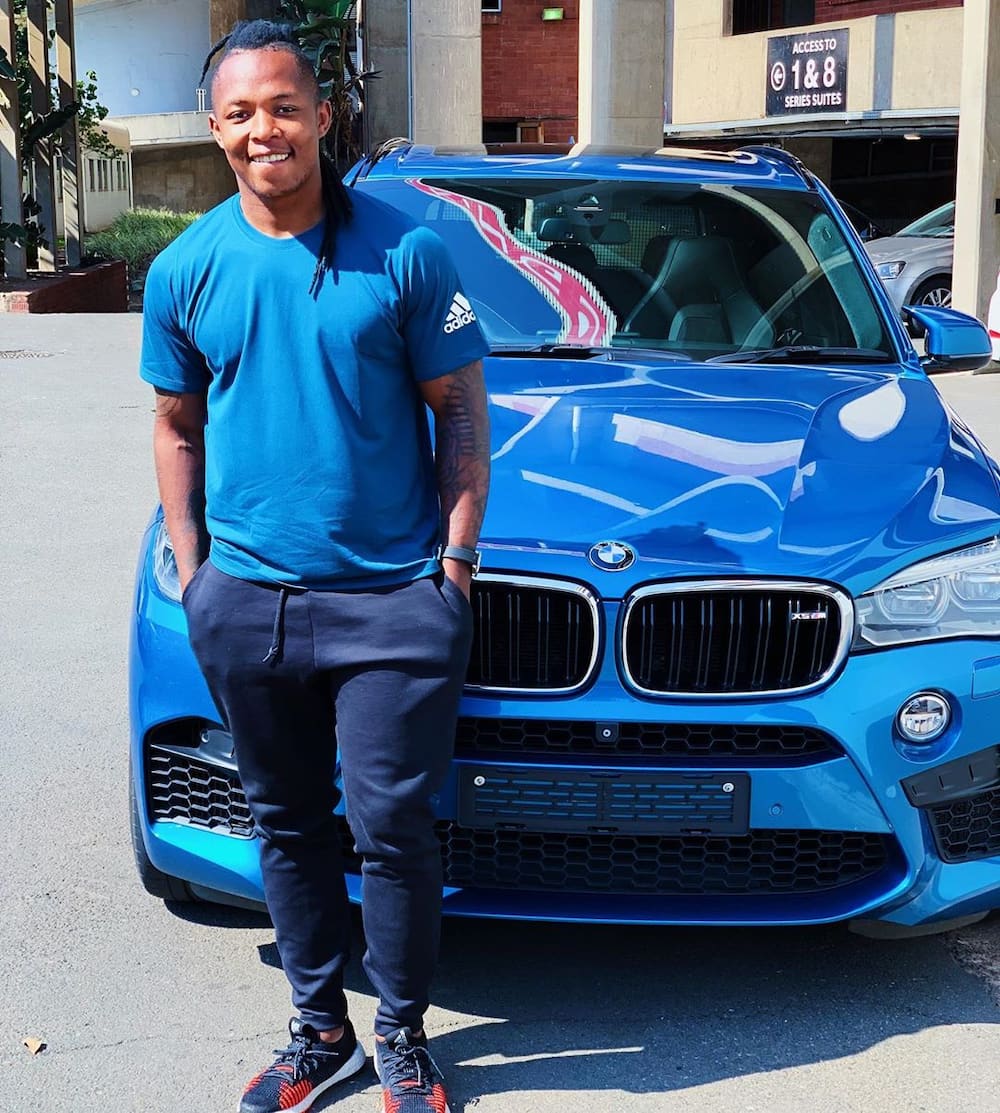 Sbu Nkosi was born on 21 January 1996 at a place know as Barberton in South Africa. He grew up there until when he was 16 years of age. Currently, he is 23 years old.
Measurements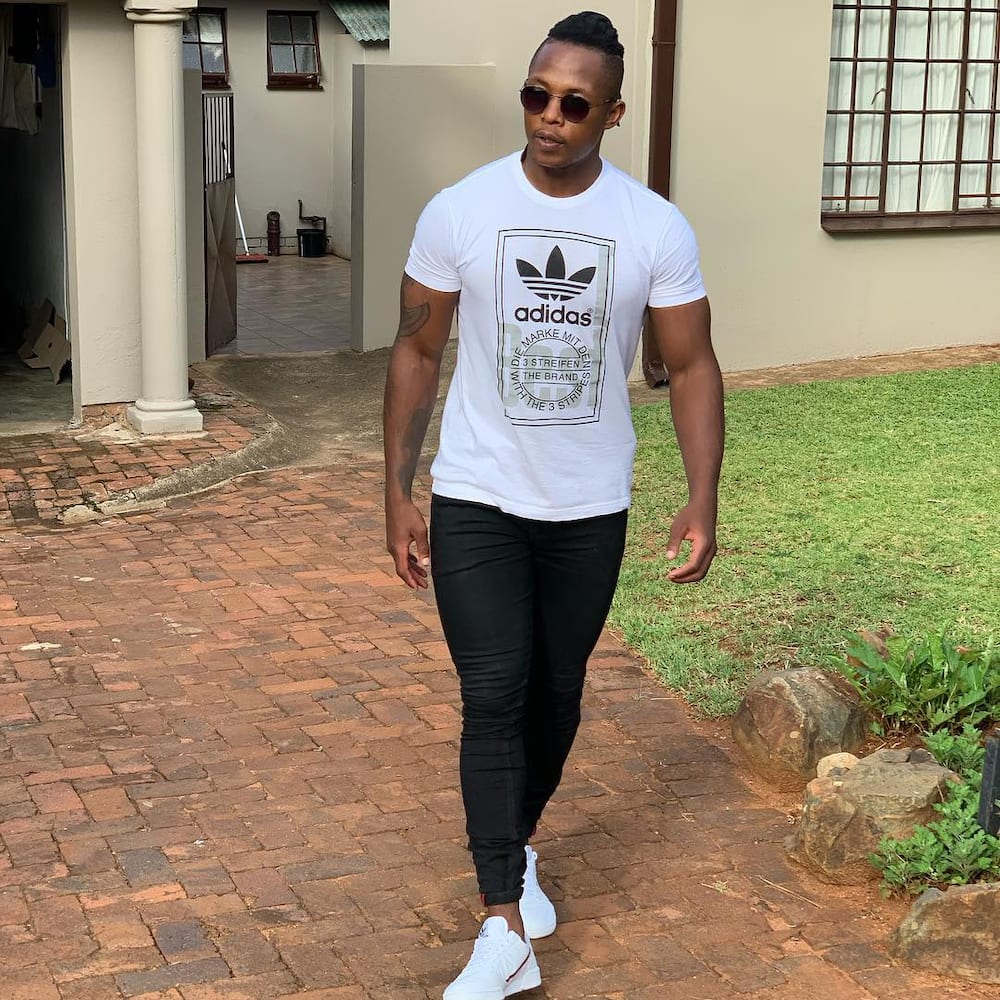 S'busiso Nkosi measures 1.81 m, which is equivalent to 5 ft 11 1⁄2 inches. This height best suits his rugby career.
100m time record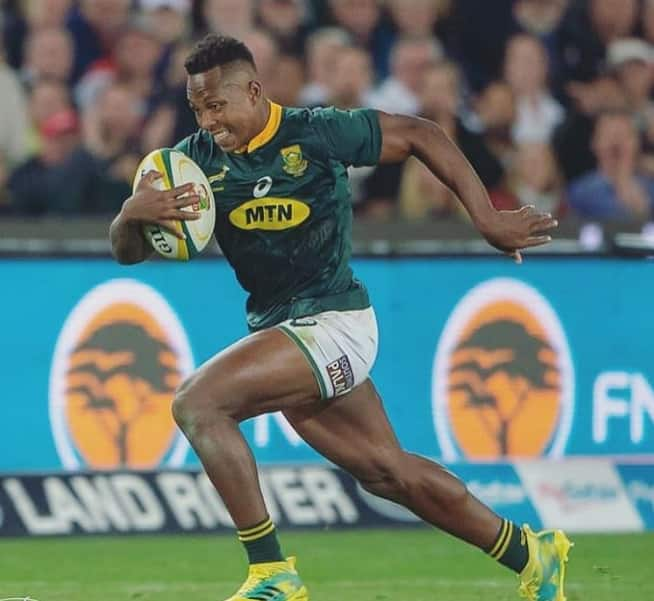 Even though Nkosi is 97 kg, he can run with a speed that enables him to record a rate of 10.59 seconds over 100 meters. His fast pace results from his footwork, which makes him an excellent attacking midfielder. The assistant coach, Mr. Muir, describes him that "he has got amazing footwork, speed and self-drive." He always manages to stick with the ball whenever he is on the pitch.
Sbu Nkosi' Injury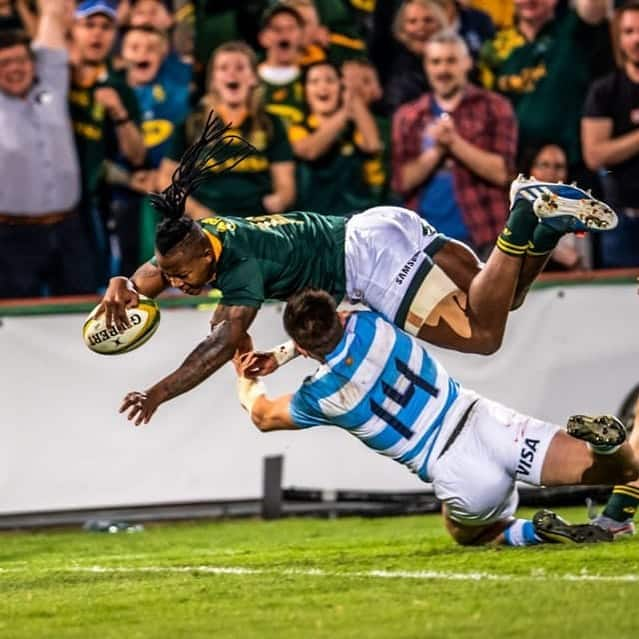 According to Craig Lewis report, Sbu had not suffered any severe injuries despite being stretchered out the field when his neck was injured. However, his fans were worried when the match against the Blues was stopped for some time in the first half, with him being treated due to a knock to his head.
Despite the head injury, he did manage to enter the beach before at the end of the match. Thus confirming that, he did not suffer serious damage at the neck. It is believed that the influential player will be back to action during the match against the Stormers.
Sbu Nkosi's High School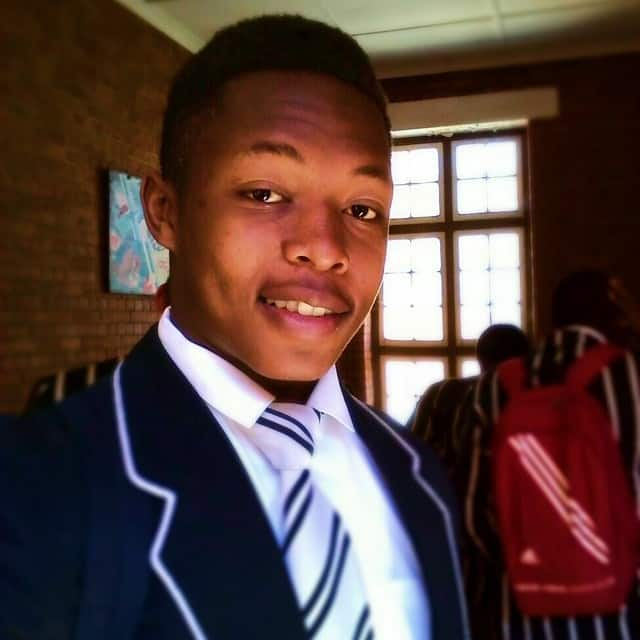 Sbu schooled at 'Barberton High School' up to grade 10 after which he transferred to 'Jeppe High School' in Johannesburg. At Jeppe, he was selected to play for 'Golden Lions' under 18 in 2013 and 2014, where he scored a try during the finals of Polokwane's tournament. However, his team was beaten 29 and 45 by Western Province.
Current team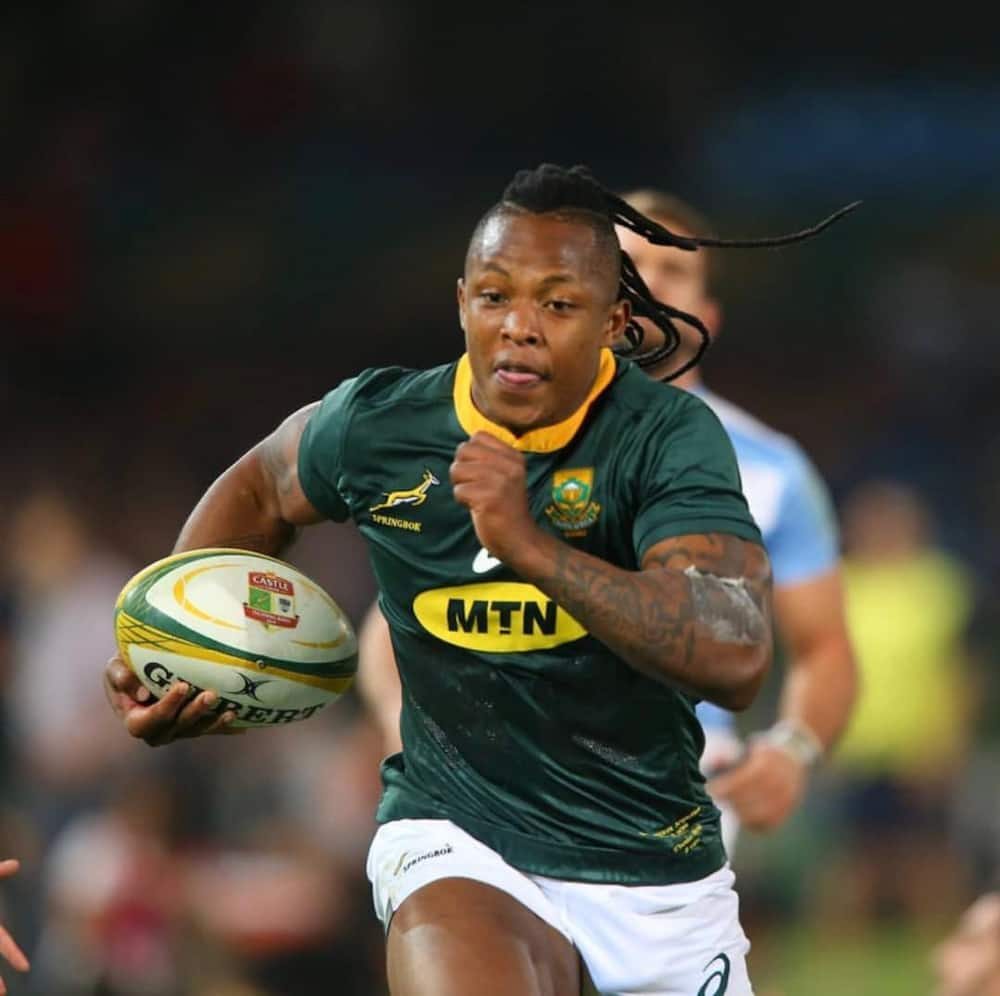 Currently, he is attached to Sharks Super Rugby team and the South Africa national team. As an influential South African player, he led his team to beat Namibia's Welwitschias 48-18 during the playoffs. Also, he helped South Africa rugby team to appear in 2016 World Rugby Under-20 Championship, whereby his team emerged fourth. Although he was included in Sharks' squad, he did not get a chance to play during the '2016 Currie Cup Premier Division.'
Statistics
In 2012, Pumus team reached out to Sbu Nkosi to represent them in the under-16 tournament. Between 2013 and 2014, he was playing for Golden Lions, and later on, he shifted to Sharks till to date. Additionally, in 2016, he made six appearances for UKZN Impi and scored 15 points. Later on, he played for Sharks and scored 35 points, less than the 55 points he scored during the Currie Cup. He has also played for South Africa Under-20 where he appeared three times while scoring zero points. As from 2018 to present, he has only appeared eight times and scored 35 points for the South Africa national team.
Salary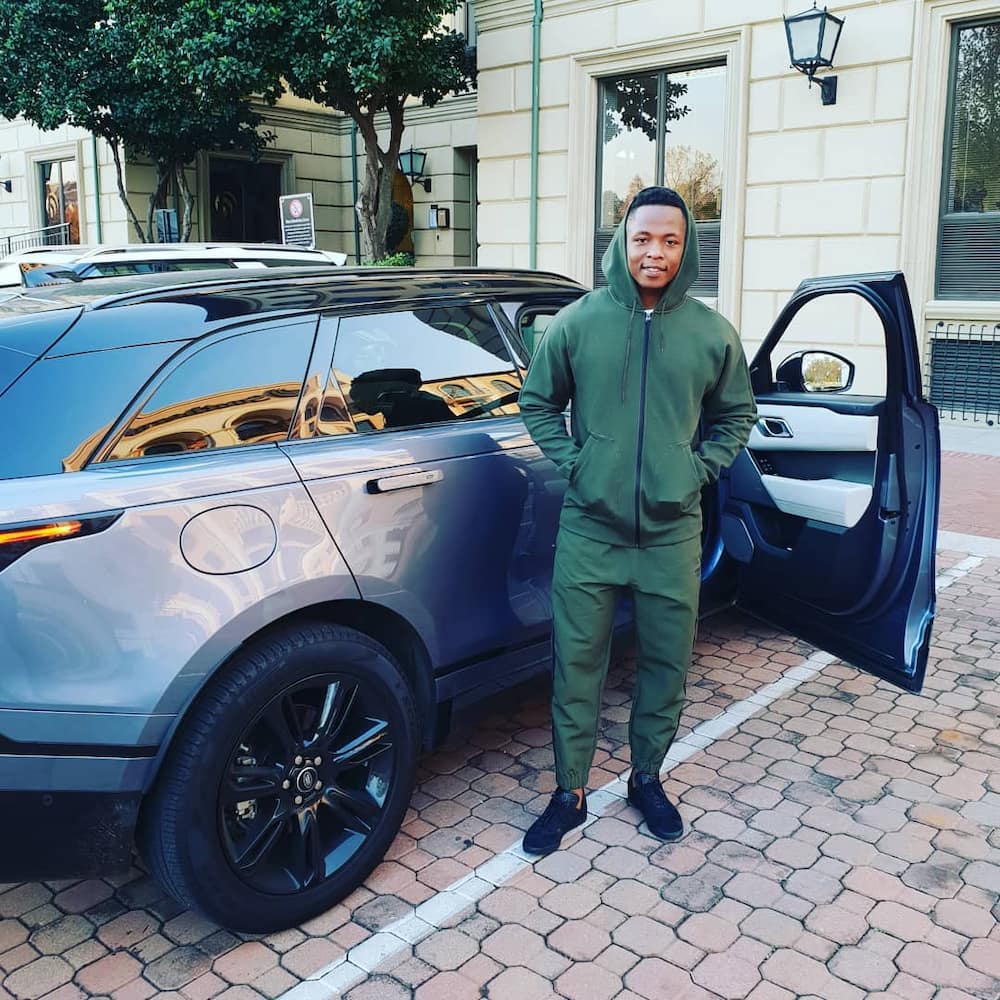 No information about Sbu Nkosi's salary has been provided so far. However, judging from his lifestyle, he is paid well.
Instagram
His Instagram handle is sbu_nkosi14. You will fall in love with his cute photos and videos, which feature him while on and out of the pitch. To find out this, you need to be one of his followers through his Instagram handle.
Sbu Nkosi is a kind and very influential rugby player. As a forward mid-fielder, he has helped both the Sharks and South Africa, rugby teams to attain quite several trophies. His tallness, young age, and well build body enhances him to run faster, hence increasing his scoring power. The excellent news about him is that he has not had any severe injuries in his rugby career.
READ ALSO: Jesse Kriel biography: age, measurements, wife, brother, injury, school, gym, Japan, and Instagram