Ntsiki Mazwai biography: age, sisters, siblings, roast, blog, songs, and Instagram
Ntsiki Mazwai is popularly known through her stage name as the South African "Street Queen." She is one of the most beautiful and talented female poets and recording artists from the "Rainbow Nation," whose compositions have earned her massive respect and popularity in the music industry. Additionally, Ntsiki is also known for her social media activism in her country by addressing ghetto problems and giving a voice to the oppressed through her influence and popularity.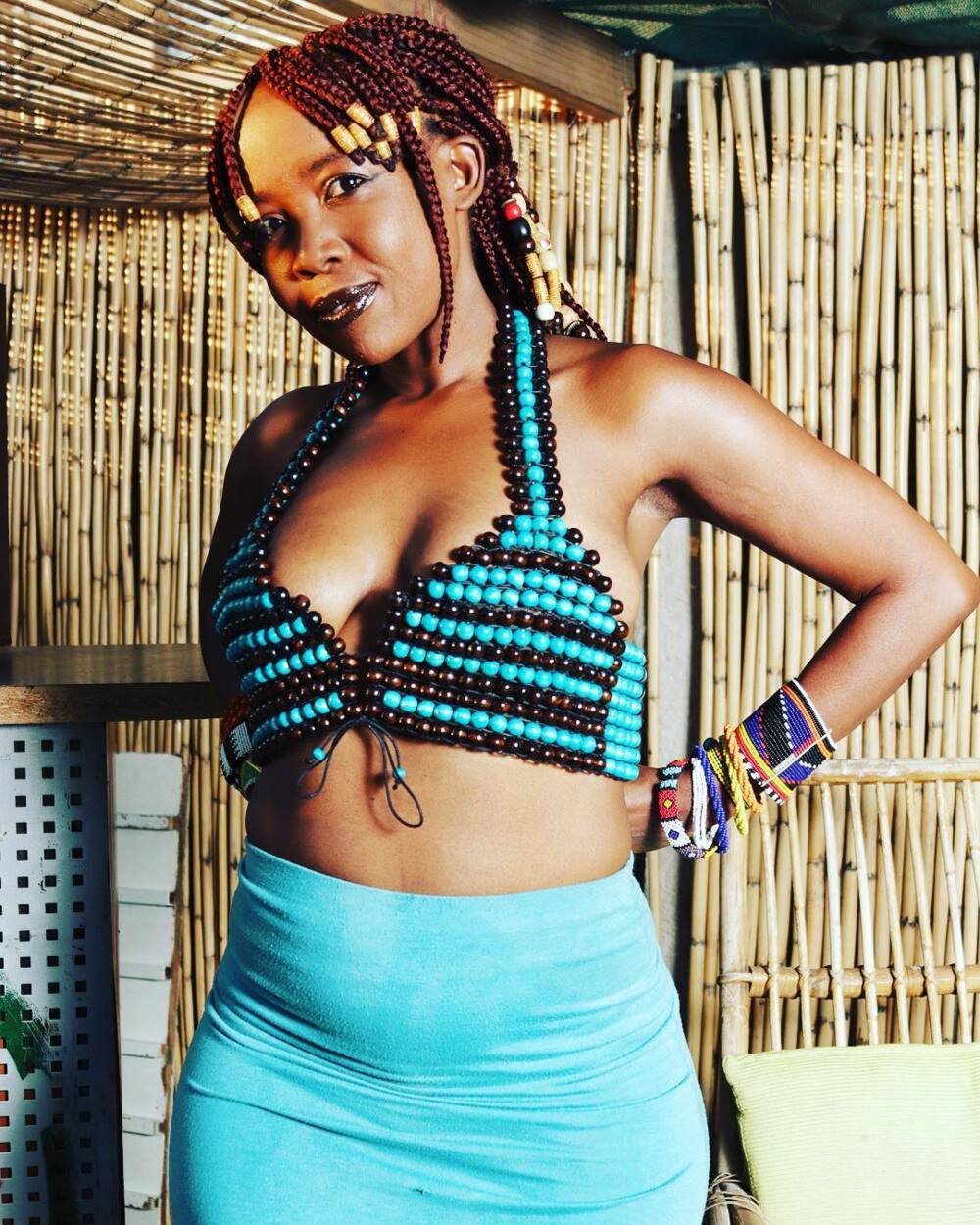 From rags to riches, Ntsiki Mazwai has seen it all. She was brought up in one of the roughest ghettos in South Africa, Soweto, and still manages to be one of the most influential artists globally. As a result, she is popularly referred to as the "Street-Queen" by most of her fans. Mazwai's nickname blends with her artistic nature that promotes the street culture.
Ntsiki Mazwai profile summary
Name: Ntsiki Mazwai
Nickname: MaMiya, Street-Queen
Date of Birth: 3rd September 1980
Age: 38 years
Musical Genre: Traditional, Hip Hop, Reggae, House, and Afro-Soul
Years Active: 2002 to Present
Website: ntsikimazwai.com
Occupations: Songwriter, Poet, Producer, beadwork, and author
Instruments: Vocals
Biography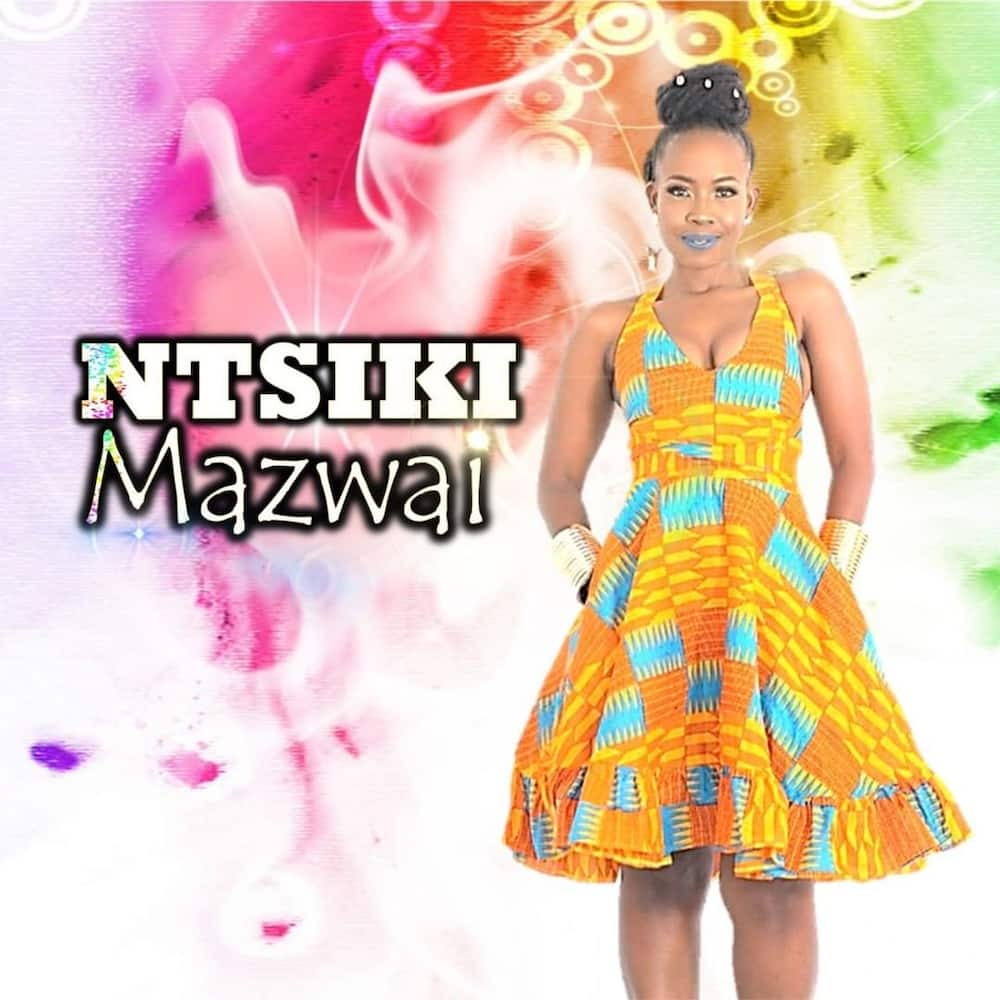 Ntsiki Mazwai happens to be the daughter of Belede Mazwai and Dr Thami Mazwai, two of the greatest writers in South African history of revolution. Her father, Dr Thami, was an editor of The Sowetan, while her mother, Belede Vabaza, was a militant journalist who significantly contributed to changes in the countries newsprint industry.
Ntsiki Mazwai age
The multi-talented African beauty was born on the 3rd September of 1980. This means that she is currently 38 years old and will be celebrating her 40th birthday in September 2019. She says that her mother, who was significantly involved in anti-apartheid campaigns, is one of the greatest influencers in her artistic composition.
Sisters
The activist was raised beside her two sibling sisters, who happen to be celebrities in South Africa. These include Thandiswa, Nomsa, and her (Ntsiki), who are popularly referred to as "The Mazwai Sisters." Thandiswa Mazwai (born 1976) is the eldest of the three. She is a professional musician and doubles up as the lead vocalist and songwriter of "Bongo Maffin," an award-winning Johannesburg music group that was formed in 1996. Ntsiki and Thandiswa have always had the back of each other, especially when it comes to public criticism.
Sibling rivalry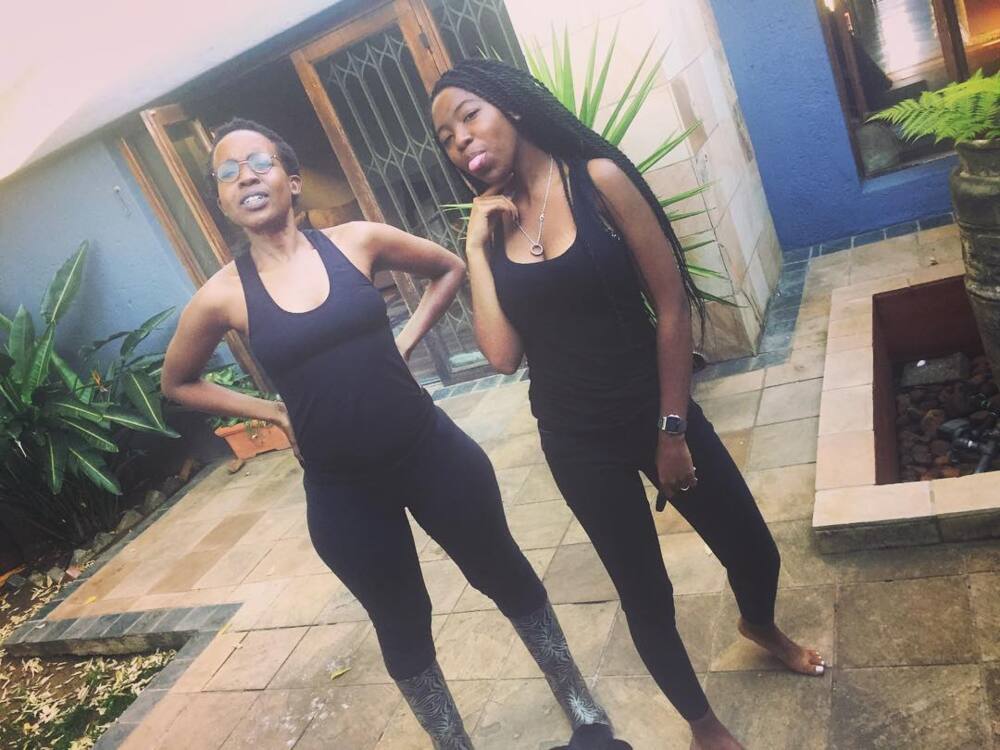 On the other hand, her younger sister, Nomsa Mazwai, who also happens to be a talented South African singer and composer of the Alternative and Indie genres, has been trending due to sibling rivalry with Ntsiki. According to Nomsa, "There was quite a deep sibling rivalry. There was some physical fights. I would just do stuff to her. We went to the same high school as well. She took really good care of me as a big sister but at the same time there was that sibling rivalry and she was my principal at school and watched my every move. And Ntsiki! Ntsiki was a tattletale."
READ ALSO: Enhle Mbali biography: age, family, children, black coffee, car and Instagram
Ntsiki Mazwai songs and albums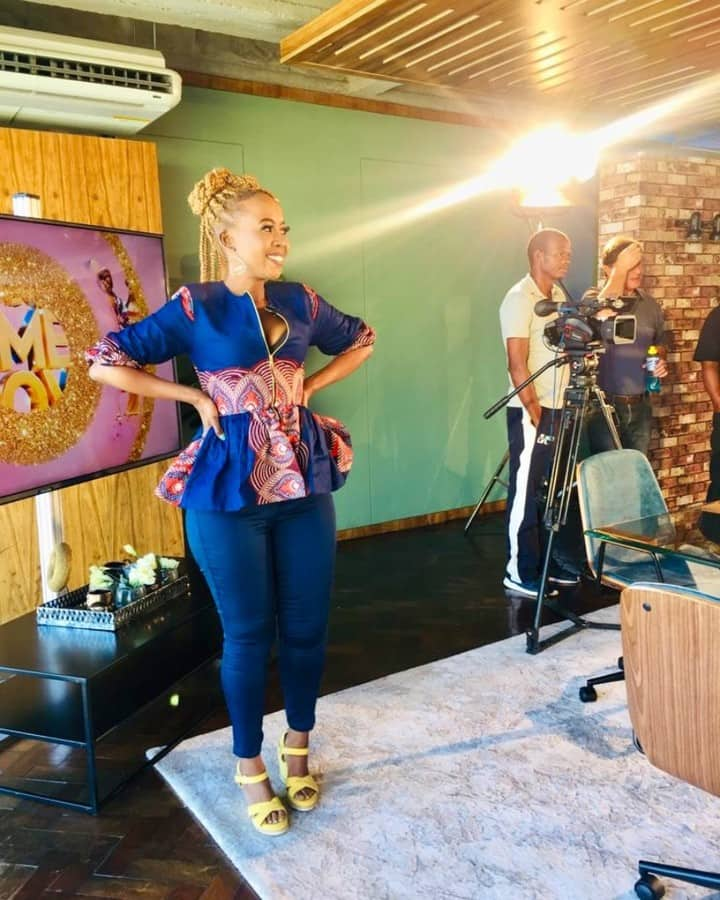 Did you know that Ntsiki has been in the South African music industry for 17 years? She revealed her musical journey through her interview with Samro, saying that she was an underground artist ever since 2002. In 2004, she made her debut in the mainstream industry by releasing her first song named "Light Up My Life." The song was published on YouTube on the 3rd of April 2013 under DJ Fresh's album titled "Sgubhu Sa Mampela Vol. 2 (Sisters In Song). Her 2005 song "uWRongo," was considered as the biggest selling song in South Africa.
Ever since then, the spotlight has been hers. In most of her songs, she uses both her vocal and creative poetic wordplay to make a perfect masterpiece. When asked about her singing and poetry, she said, "I view myself as more of a musical poet. My poems come in melodies and can be translated into songs. I am a lover of words and a lover of melodies."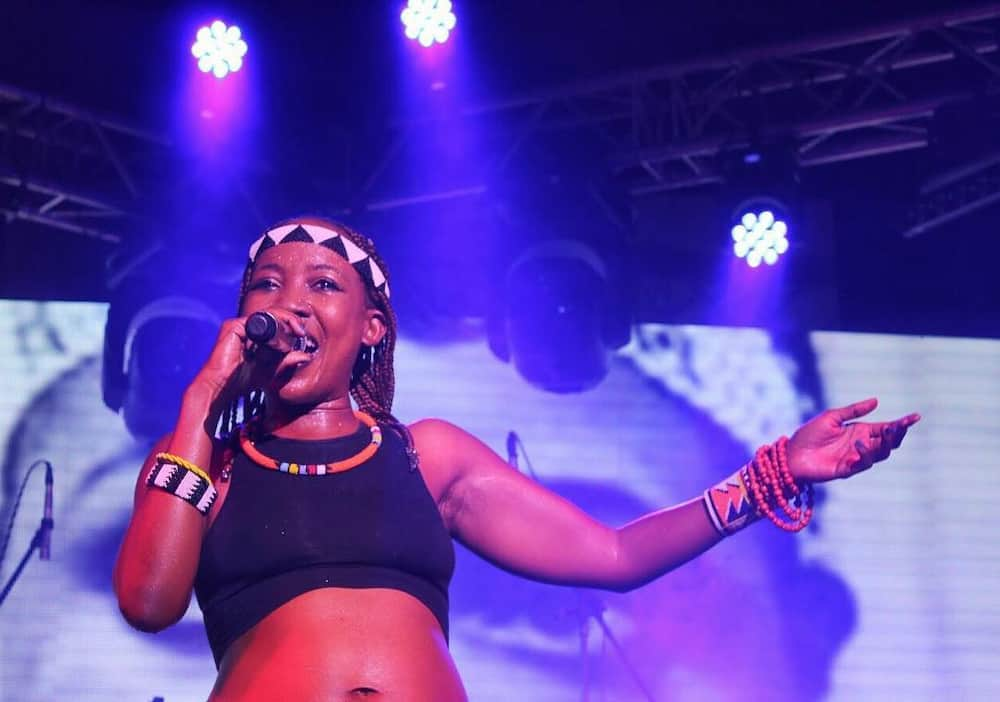 In 2005, she became a presenter of a radio gig in "Radio Junto," that aired on the weekdays from 8 am to 10 am. She used her presenter powers to promote the "Mother Land" music by playing only South African music. She later launched her albums that include Ma Miya (2007), "Ndingubani (2013)," that is composed of 12 tracks, Wena (2015), Believe (2017), and her latest 2018 album "THE Masterpiece."
Poetry work
The beauty has been involved in numerous projects that address topics such as women empowerment, rape, and abuse, among others. A good example is Feela Sistah!' Spoken Word Collective, a platform she formed together with other influential and talented South African women to give a voice and positivity to black women.
Beadwork and fashion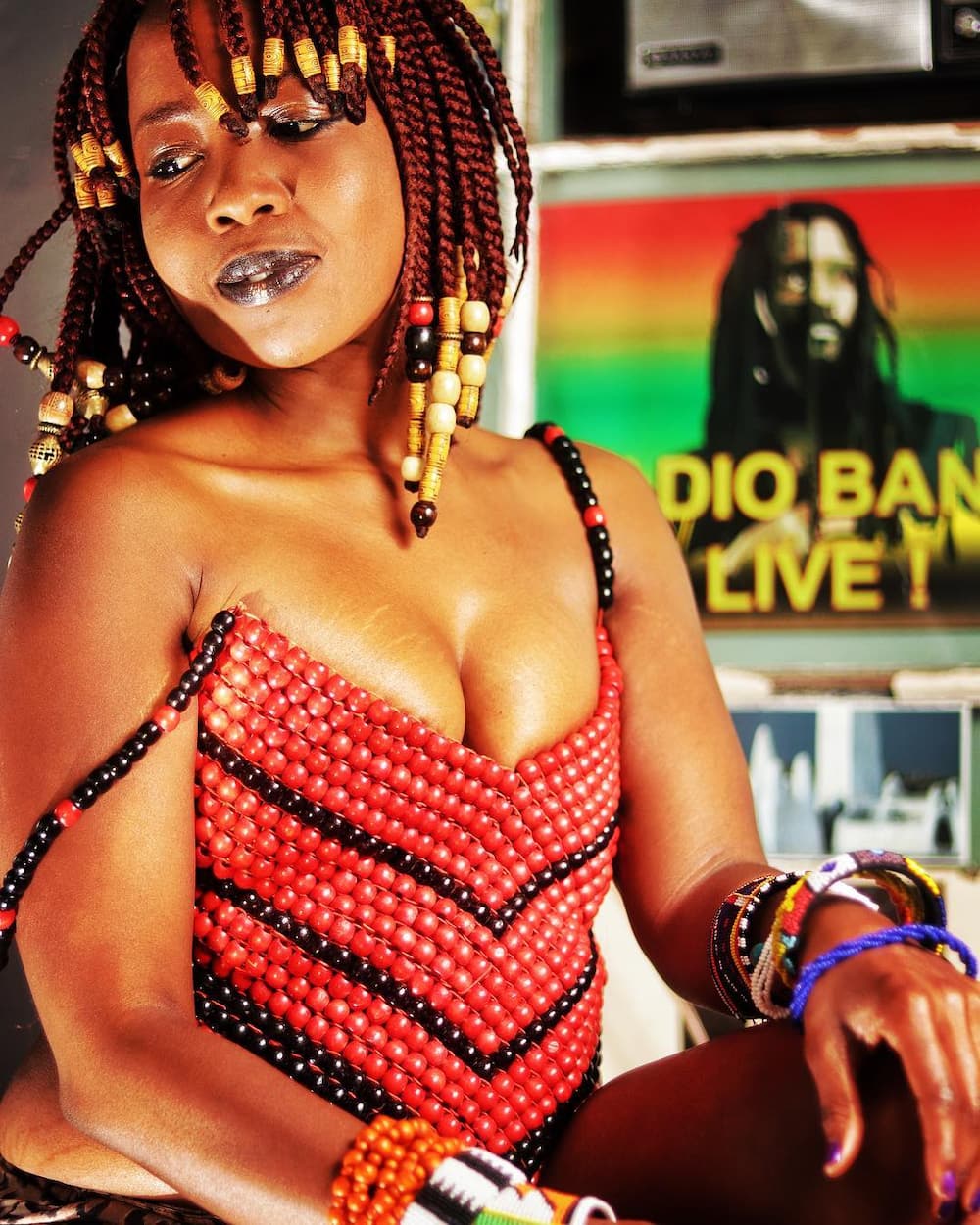 Her history of beadwork dates back when she was a first-year student studying Marketing. Despite her early interest in doing art and drama, her parents did not support it. She later became interested in beadwork as a coincidence of living near a bead shop. Her schoolmates and close friends showed interest and started buying her works. Her big sister decided to promote her. As a famous musician and leader of the band Bongo Maffin, she managed to capture the public's attention based on Ntisiki's works. She then opened an international bead firm named The House of Mobu. She usually posts and shares her beadwork through Ntsiki Mazwai Instagram.
Ntsiki roasted by Nomzamo Mbatha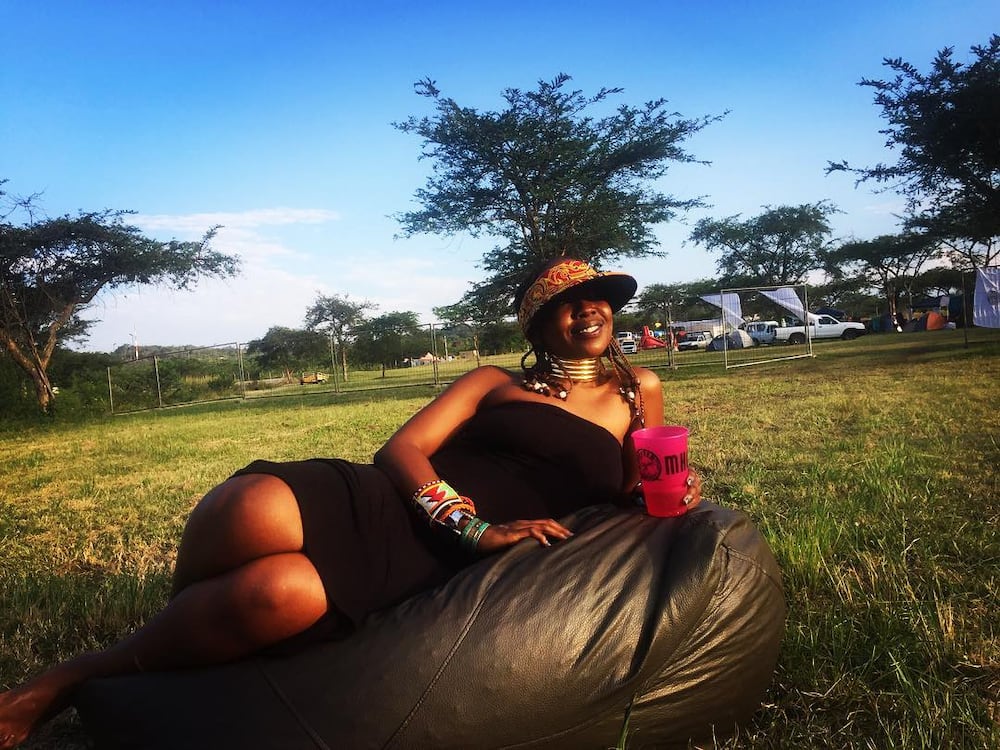 The poet was roasted on Thursday 3rd of May, 2018 during The Comedy Central Roast of Somizi Show. Fikile Mbalula said," Ntsiki, your sister is the famous lead singer of Bongo Maffin, but you're just an angry muffin." The show that is supposed to involve funny roasts turned into a public roar and enmity across Johannesburg and South Africa. Celebrities like Bonnie Mbuli said that the roast was below the belt as Mzwai went to un-following Nomzamo by saying on her twitter that," After seeing her behavior on the roast…..I'm cancelling my subscription to the Nomzamo Mbatha fan club. Issa a no thank you for me." This led to trending reactions on social media.
Despite the ill-intended roast and comments that come with being a celebrity, Ntsiki Mazwai continues to prosper in her artistic career. She continues to mentor and give a voice to the oppressed through her social media platforms while filling the South African dancefloors through her energetic songs. Her creative beadwork and poetry continue to be appreciated across the globe as she proves to be a multi-talented artist. You can visit Ntisiki website to access any news concerning the Street Queen.
READ ALSO: Neyi Zimu biography: age, wife, songs, and album
Source: Briefly News