Teenage pregnancy in South Africa: Causes, statistics, effects, remedies, and facts
Do you have a daughter who is a pre-teen or teenager? How do headlines about teenage pregnancy in South Africa make you feel? Well, this phenomenon is a ghost that every parent prays against because of the negative impact it creates upon a child's livelihood. South Africa, like other societies has been contending with this reality for a long time but in spite of all the efforts, the changes have been quite slow.

Teenage pregnancy in South Africa is a growing health, social and economic problem. It's rampant among teenage girls leading to high school drop-out as the young mothers are forced by circumstances to leave school prematurely so as to care for their new babies. In a recent study, it came out that in a single year, 6% of female students in one school located in Limpopo Province got pregnant.
This phenomenon not only poses a serious health risk to both child and mother but it also comes with social consequences. Early pregnancy adversely affects the future of the mother as she is most likely to drop out of school. She becomes a financial burden to the family and society, and this is likely to perpetuate the cycle of poverty.
For example, another study conducted in the Limpopo Province of South Africa shows that despite the focus being directed towards teenage pregnancy and adolescent sexuality over the previous 3 decades, many teenagers are still getting pregnant.
What is teenage pregnancy?
So, exactly what is teenage pregnancy? It refers to pregnancy happening to a woman who is below 20 years or less than 19. Commonly, this happens among young and disadvantaged girls who have poor expectations in life concerning education or job openings. They may also lack knowledge and access to conventional child-limiting prevention methods because they are afraid of seeking such information or help.
When looking for the most fitting definition of teenage pregnancy, it's important to remember that in South Africa, teenage pregnancy is driven by a myriad of factors. These include:
Gender inequalities
Widespread poverty
Sexual taboos
Gender-based violence
Gendered expectations regarding how teenage girls and boys should act
Inadequate sex education
Poor access to modern contraceptive methods
Inconsistent use of contraception
Lack of access to pregnancy termination services
Judgmental attitudes of poorly informed health care workers.
The multiple factors described above that contribute to adolescent and early pregnancy in South Africa can be used in programs targeting young people on this matter.
Causes of teenage pregnancy
Adolescent pregnancies remain a serious social, economic, and health problem in South Africa. Although most of these conceptions generally happen after age 16, the majority are unwanted. One study established that the duration between sexual debut and first pregnancy is very short in South Africa, usually a year. The research has also found that most teenage mothers are not even aware that having sex when under age 16 is a crime even if was consensual.
Teenagers have inadequate or little knowledge about issues relating to pregnancy, modern contraception and their sexual rights. Many teen mothers are under the misconception that having multiple inter-generational partners helps them economically. This is not necessarily true but it also predisposes them to additional social and health risks. Another factor listed as a contributing factor to this problem in South Africa is the sugar daddy phenomenon.
Another study suggests that cultural issues – where teenage girls want to prove their femininity and womanhood coupled with inadequate parental guidance are also major contributors high to teenage pregnancy rates in South Africa. Other psycho-social factors like low self-esteem among teens and the desire to feel loved have also been identified as contributing factors to incidences of teenage pregnancy.
Effects of teenage pregnancy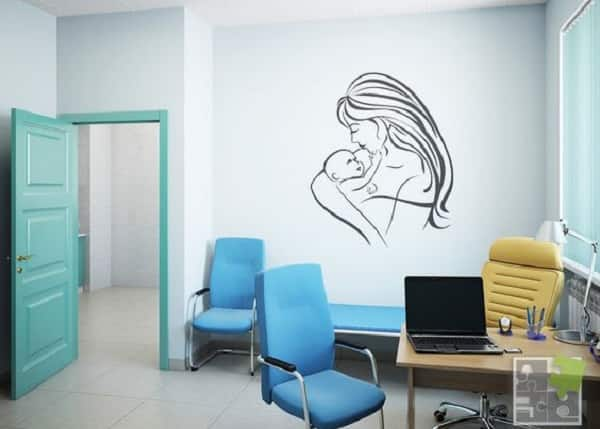 Teenage pregnancy statistics in South Africa paint a worrying trend. According to the South Africa Demographic and Health Survey of 2016, children born to extremely young mothers stand at a higher risk of sickness and premature death. In 2017, for example, about 1 million babies were born in South Africa and staggering 6.8% were delivered by women between 10 and 17 years.
Studies have shown that mothers in their teens are more likely to experience health complications such as difficult deliveries and hypertension, which if not addressed might at times lead to death. According to another source, although only 8% of pregnancies in South Africa are from teenage mothers, yet teenage mothers are contributing a worrisome 25% to the overall rate of maternal deaths.
What happens when a teenage girl falls pregnant? For a start, the girl is likely to miss time in school and she may even end up dropping out entirely. Teenage mothers have higher odds of experiencing adverse pregnancy outcomes. Besides, children born to teen mothers are more susceptible to sickness and premature death. Teen mothers are also likely to suffer economically as their life chances become limited, further exacerbating poverty.
The financial responsibility that comes with motherhood may make a young mother more susceptible to partner in violence and commercial sex. This makes it imperative that steps or strategies are put in place on how to prevent teenage pregnancy.
Possible remedies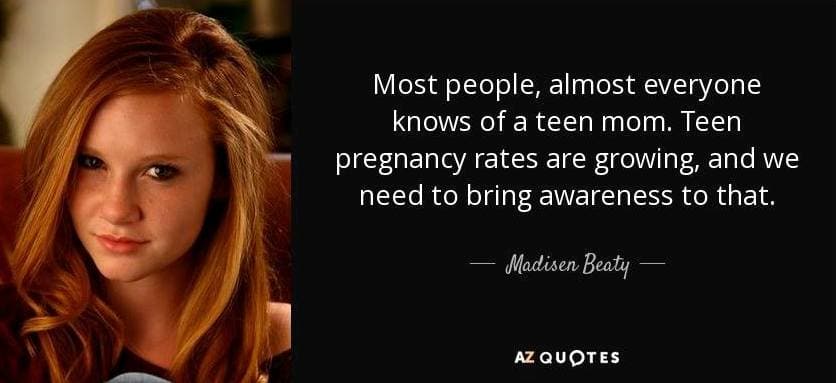 The consequences of teenage pregnancy are many and varied. Most of these pregnancies are not planned. The affected teenager might not have matured emotionally to handle the pregnancy or motherhood. Therefore, one way of empowering teens and young mothers is through education as it can help them become financially independent.
Teenage pregnancy in South African schools is also posing a serious leadership and management challenge. This demands that school management teams (SMTs) in the country acquire critical skills in terms of managing the crisis within the parameters of the 1996 South African Schools Act 84.
The burden on getting adequate levels of knowledge regarding contraception and prevention of teenage pregnancy should not just be placed on teenage girls. The boys must also play their due role. If possible, when leaders are preparing a teenage pregnancy speech or other seminar material, issues of adolescent health should be addressed and they need to be inclusive.
Allowing teens to access youth-friendly, non-judgmental sexual and reproductive health information is an important first step towards curbing high rates of teenage pregnancy. Such information may include:
Modern contraception methods;
Emergency contraception;
STDs/STIs;
HIV;
Pregnancy termination.
Given the multi-faceted and complex drivers behind teenage pregnancy, it becomes imperative that the nation addresses these issues at both the structural and individual levels. In order to reduce, manage, and prevent teenage pregnancy in South Africa a multi-sectoral, multi-stakeholder approach must be adopted. That will bring together key partners. These include schools, family, community-based organizations, clinics, hospitals, caregivers, traditional leaders, the community and the Government.
Source: Briefly News