Herman Mashaba is an entrepreneur, a politician, and a man with strategy. His story is quite inspiring, from nothing to absolute greatness and financial freedom. His life is a major motivation. Continue reading to get the inside scoop on his life, businesses, and views.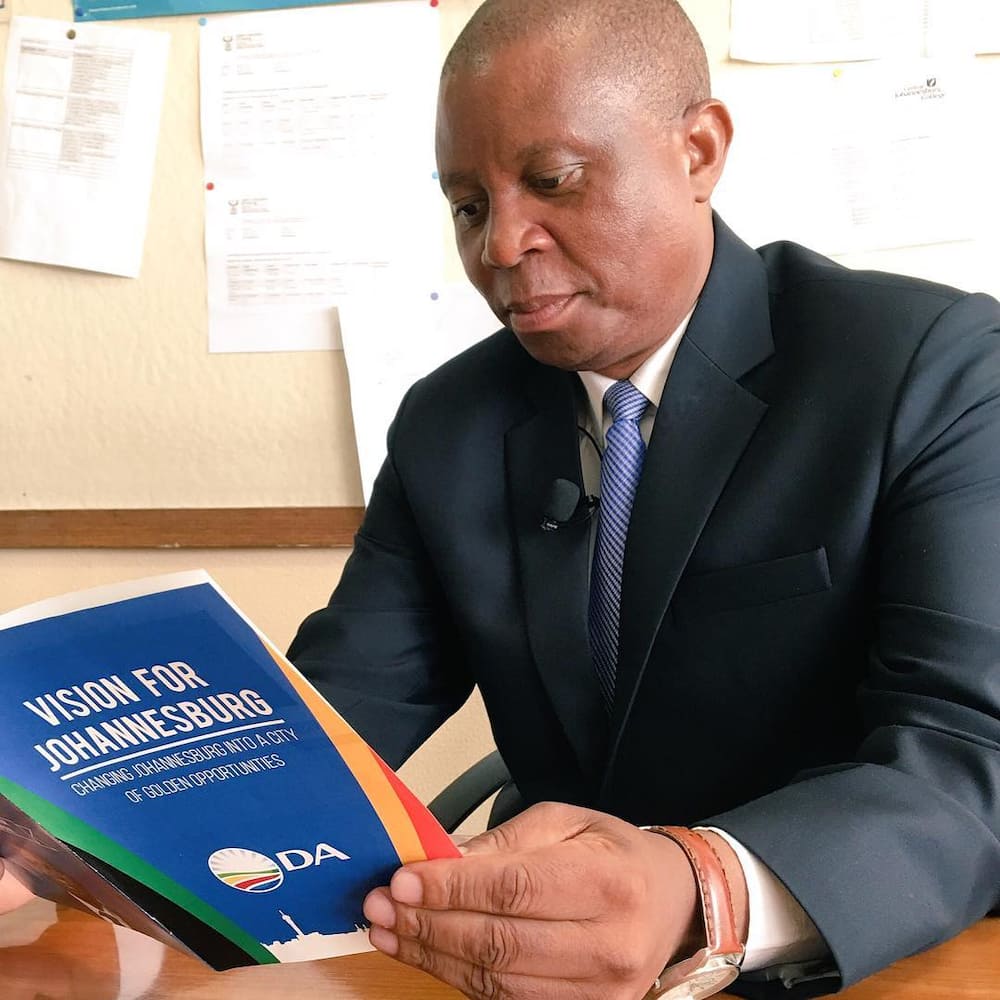 Herman Mashaba is the current Mayor of Johannesburg, and he is affiliated with the Democratic Alliance. He is also the founder of Black Like Me, the author of various books and a business mind as sharp as he can be. He pulled himself from the worst of living situations to become the owner of a multi-billion dollar company. From rags to riches, he defied all odds.
READ ALSO: Apartheid: What is apartheid, apartheid laws, apartheid flag, when did it start, when did apartheid end, and how it affected people's lives.
Herman Mashaba early life
Herman was born on the 26th of August, 1959, which would make Herman Mashaba age 60 years old. He was born and raised in GaRamotse in Hammanskraal, Gauteng in abject poverty. His sisters were in charge of bringing him up and running the household while their mother, who was a domestic worker, was away working to try and provide for their family. He grew up during the apartheid regime, and his life was not exactly easy for himself, his siblings, and his mother.
At a young age, Mashaba realised the importance of education and how it could serve as a key to free him from the hard life of poverty. Some of the factors that contributed to this realisation was watching his elder brother, who was 15 years of age at the time, drop out of high school only to move from one dead-end job to another. Mashaba pushed himself and managed to clear his secondary education. However, he did not fully complete his tertiary education.
The rise of Herman Mashaba
Herman Mashaba has been a strategist from a young age and a go-getter. One of his most popular life stories is the time he bought himself a car and drove out of the dealership without a driver's license and without even knowing how to drive a car. Talk about self-confidence!
This self-belief reflected in his daily life too. Herman took to sales jobs, and he moved from one opportunity to another. This would eventually see him land himself a career as a salesman at the African hair-care company, 'SuperKurl'. He effortlessly became the company's top seller, making a name for himself. Through this experience, he realised that he not only had a penchant for sales but also was very interested in the products he was selling.
When you enjoy the craft, do it yourself. That is precisely what Herman did. Using a loan of R30,000 from his good friend Walter Dube, Mr Mashaba launched his very own hair care company called Black Like Me on February 14th, 1985.
READ ALSO: Xolile Tshabalala biography: age, baby, husband, actress, Generations, pictures and Instagram
Herman Mashaba politics
Aside from being a successful businessman, he tried his hand politics, and his efforts bore fruits. He held the position of a chairman of the Free Market Foundation (FMF) from 2012 to 2014.
Herman Mashaba party
Afterwards, he stepped down and joined the Democratic Alliance (DA), which is his current party, as an ordinary card-holding member. In December 2015, he announced that he would accept a nomination to stand as the mayoral candidate for the City of Johannesburg on a Democratic Alliance ticket. The local government elections took place in 2016, and on August 22nd of the same year, he was sworn in as the city councillor of Johannesburg. The title was updated later on in the day when he was finally sworn in as the Mayor of Johannesburg. He would make it into the history books as the first non-ANC mayor of Johannesburg since 1994.
Herman Mashaba career and titles
If you think that is it on Mayor Mashaba career, you are mistaken. He has held and is still holding several top positions in various companies and organisations. He indeed is drawn to business, and his strategy keeps getting better and better. Some of the positions he held include:
Founder & Chief Executive Officer of Black Like Me (Pty) Limited
Non-Executive Director at Stefanutti Stocks Holdings Limited
Non-Executive Director of SEA KAY Holdings Limited
Chairman at Stocks Building Africa (Pty) Limited
Non-Executive Director at Black Like Me (Pty) Limited
Deputy Chairman at Growthpoint Properties Limited
Non-Executive Director at Business Development, Aerosud Holdings (Pty)
Chief Executive Officer and Founder of Leswikeng Minerals & Energy (Pty) Limited
Executive Chairman at Building works Group Limited
Chairman of Consolidated Power Projects (Pty) Limited
Independent Non-Executive Director at Edcon Holdings (Proprietary) Limited
Director at Consolidated Infrastructure Group
Non-Executive Chairman at Consolidated Infrastructure Group
Non-Executive Director at Metboard Properties Limited
These many positions and titles would most likely translate to big bucks. In Herman's case, this is as true as the sky is blue. Herman Mashaba net worth as of 2019 stands at a whopping $100M. Talk about living the dream!
READ ALSO: Abena Ayivor biography: age, husband, nationality, Generations, and Instagram
Herman Mashaba private life and family
Herman, who is one of South Africa's top entrepreneurs, is married to Connie Mashaba. They have two beautiful children; Rhulani Mashaba, his son and Khensani Mashaba, his daughter.
Herman Mashaba latest news
Aside from business and politics, the mayor of Johannesburg is a pianist and an author. He has published two books that detail his business strategy despite growing up in the height of the apartheid regime while living in poverty. The books are:
Black Like You: An Autobiography. Published in 2017.
Capitalist Crusader: Fighting Poverty Through Economic Growth. Published in 2015.
They are filled with inspiration from cover to cover. You really can make it anywhere with the right mindset and the best strategy to fit in your environment.
Herman Mashaba awards
He has also gone forth to be the recipient of several awards that include:
Marketing Person of the Year by the Institute of Marketing Management
Honorary Award by UNISA for the Outstanding Entrepreneur and Leader in the Business Environment
New Nation/Engen Businessman of the Year
SABC/Tribute Achievers Award
Award for Entrepreneurial Leadership by Henley Management College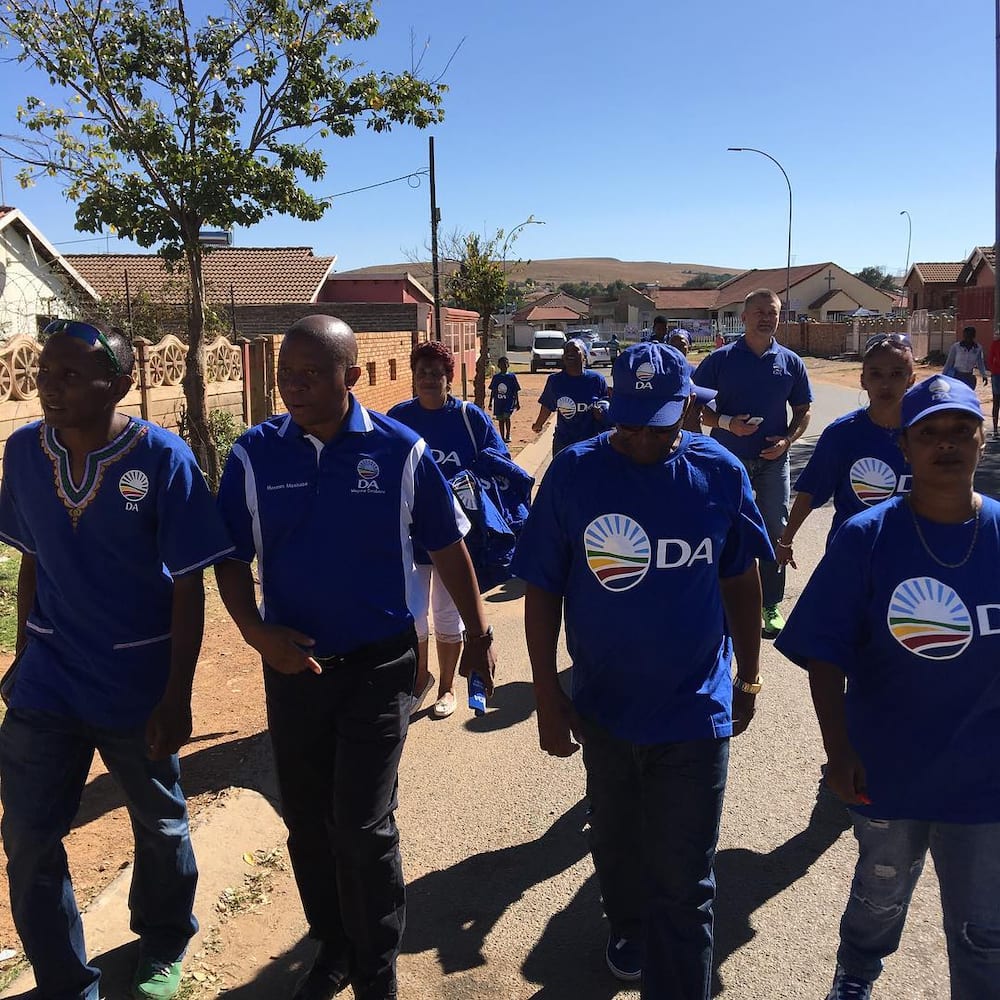 Despite all of his positive and inspiring achievements, his views on foreigners are unorthodox as compared to other South African politicians. In Herman Mashaba latest news, he offered his views on the recent xenophobic attacks within the country that led to the death of twelve people, ten of whom were actually South African citizens. Herman expressed himself by saying that the country owes no one an apology for the attacks and deaths. The president should instead focus his energy on the numerous girls being sex trafficked as well as the 10 million unemployed South Africans. He is quoted saying,
"There is nothing to apologise for. We have a responsibility to get the president and Home Affairs to do something [about immigration]. What would anyone want me to apologise for? … The country owes an official apology to thousands, if not millions of our young girls who are turned into forced prostitution by international drug syndicates."
"We are not going to turn a blind eye on such evil crime happening under our watch. The country also owes an official apology to the 10.2 million unemployed South Africans who are today without jobs as a result of billions of counterfeit goods being brought illegally into the country, killing local manufacturing."
Herman Mashaba contact details have so far been listed as:
Email: hermanma@joburg.org.za
Telephone number: 011 407 7309
He is also active on Twitter, and you can find him @HermanMashaba
Mayor Herman Mashaba is one of a kind with his inspiring story from his humbling beginnings to the mayoral seat of Johannesburg. From driving out of a car dealership without a license to holding various executive positions in several top companies within the country. Despite his controversial views on foreigners, he serves as a role model to several South Africans.
READ ALSO: