Julius Malema is probably among South Africa's most popular politicians, maybe the second after the president. He has been famous for his outspoken and critic nature. He is the founder and leader of the Economic Freedom Fighters (EFF), a revolutionary movement, and political party. Here is all you need to know about him.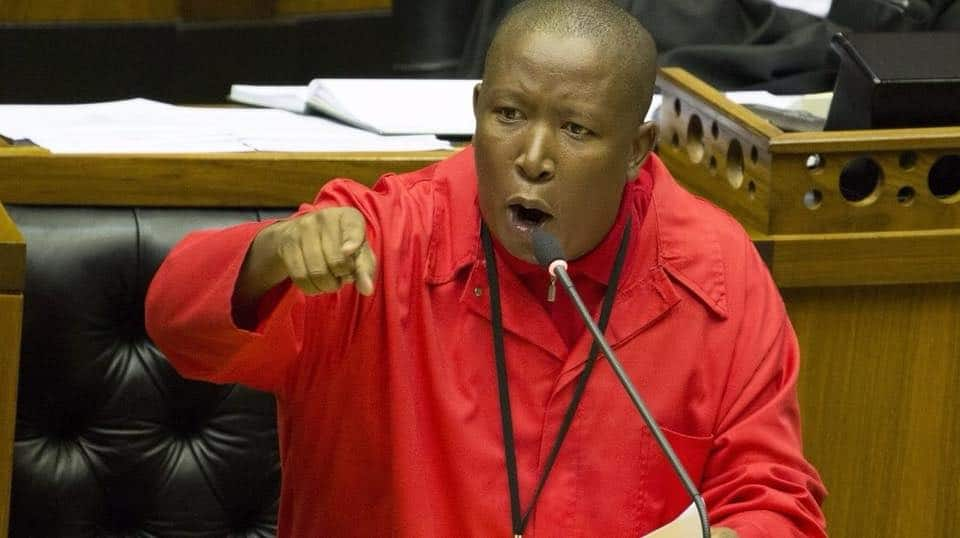 Some people might refer to him as the most popular political provocateur. Maybe that is what he is. The leader of the Economic Freedom Fighter has a significant influence in South Africa's politics. He has been on the forefront to make his stand on public matters known. His utterances have been controversial, and his political career has all the juice on his vicissitudes. There is so much about Julius Malema that you probably do not know about, maybe the main reason why you should stick around.
Julius Malema biography
Most people know him as the most significant political instigator in South Africa. He is also famous for being the firebrand figurehead of the Economic Freedom Fighter, a revolutionary movement and political party. In as much as he is vocal, he has not had it smooth in his political career. There is more to the political leader that you need to be aware of.
How old is Julius Malema?
Julius Sello Malema was born on March 3rd, 1981, in the Seshego region in Limpopo. As of date, Julius Malema age is thirty-eight years. As a young boy, he grew up under the care of his mother, Florah, who worked as a domestic worker to fend for him. Watching his mother struggle to raise him was one of the contributing reasons that drew Malema into politics.
He, however, lost his mother to epilepsy at a tender age, and then he had to relocate and live with his grandmother, Sarah, who took care of him since then. Unfortunately, his grandmother also passed on a few days ago. Their bond was unquestionable, especially judging from the emotional accolades that Julius Malema dead grandmother received even on her death.
READ ALSO: Malema pays tribute to his grandmother, says he owes everything to her
Julius Malema went to Mohlakaneng High School which is situated in his hometown in Seshego. After clearing high school, he enrolled at the University of South Africa in 2010 to pursue youth development, where he studied for two years. In 2011, he enrolled for Bachelor of Arts degree in Communications and African languages, still at the University of South Africa.
Julius Malema wife and kids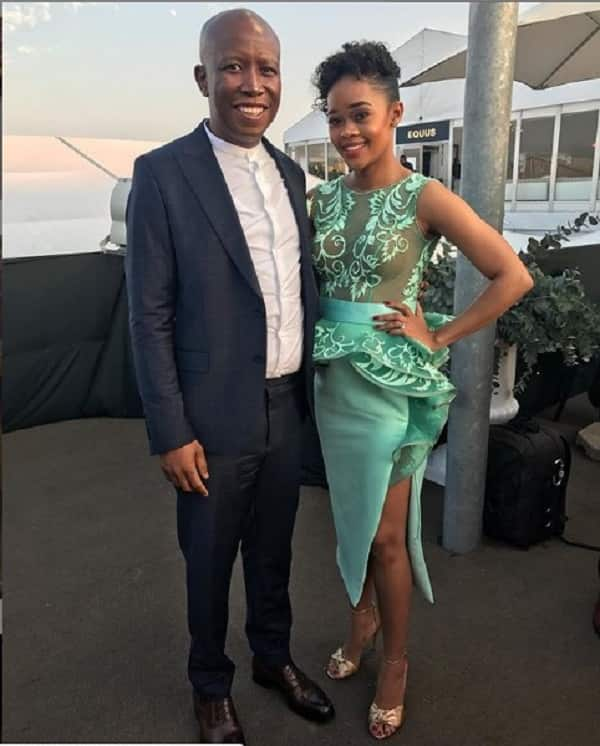 Outspoken as he is, Julius married the love of his life, who happened to have also been his long-term girlfriend; Mantwa Matlala, in 2014.
The two have a son together. The latter, however, has a son from a previous relationship. His wife looks so beautiful that most people keep on questioning Julius Malema wife age.
Julius Malema political career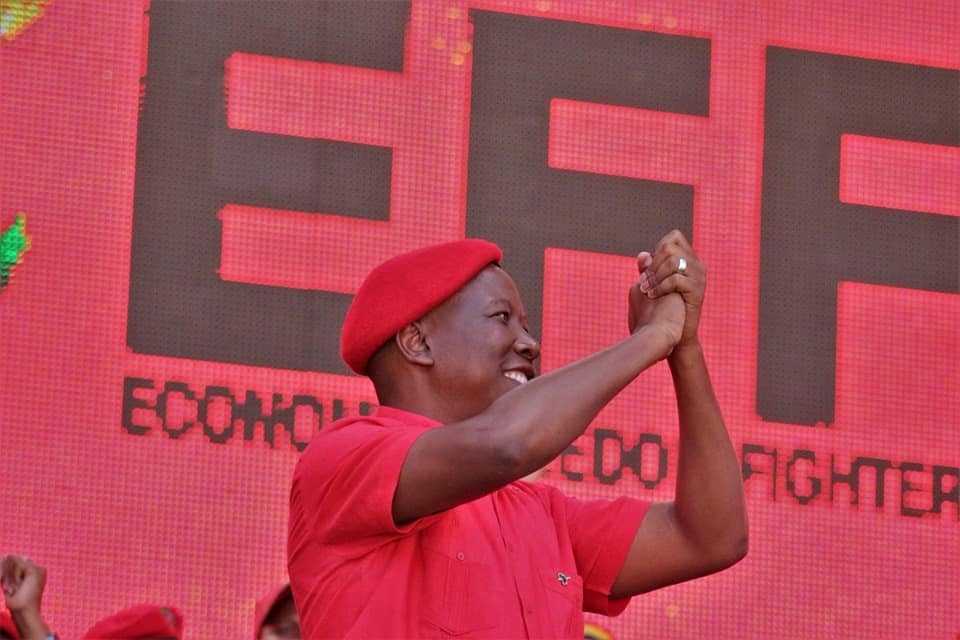 Would you believe it if I told you that Malema began his political career at the age of nine? Apparently, the latter started his career at the tender age of nine. It began by him joining the African National Congress' Masupatsela, a movement that was referred to as Trailblazers. The movement was formed when the country was still getting stable politically. As of then, his role in the party was to remove posters of the National Party that had been placed outside police stations.
When he turned fourteen, his rank in the party was moved to being a chairperson of the African National Congress Youth League (ANCYL) for the branch in Seshego. He also received an appointment for the regional chair. His effort in the party was recognizable, and as of 1997, he was appointed as the chairperson of the Congress of South African Students (COSAS) for Limpopo province, and later in 2001, he became the national leader of COSAS.
Julius Malema lampooning moments
Malema has been associated with his physical temper and his vicious tongue throughout his political career. In 2003, during his tenure as the head of the Congress of South African Students (COSAS), he made a controversial statement. He said that the students union would, by all means, prevent the jailing of Winnie Mandela, even if it meant setting ablaze the prison in which she was jailed.
Another incident that made him famous is when he made his affirmations on the allegations about the government of Jacob Zuma being corrupt. He even went a step further to claim that the Youth League was ready to kill for Jacob Zuma. While making these remarks, the then president, Jacob Zuma was present. However, the following day, ANC, the ruling party, in a way tried to distance itself from those remarks.
Another occurrence that his vicious tongue got him into hot soup is when he made defaming remarks regarding the incident of a lady who had accused the then president, Jacob Zuma, of rape. His opinion on the matter landed him in trouble that the Equality Court charged him a fine of R50000. To add to it, he was asked to go as far as making an apology for his remarks.
In 2009, Malema made a statement about President Zuma that turned out to be controversial. He said, "If he is so corrupt and he must be punished, let the voters do that [...]. Why do you want to subject him to the hands of the few, the judiciary, the judges and the media? Leave it to the voters, 23 000 000 must decide whether Zuma becomes president or not." He later explained the reasons behind those remarks as acting as a decoy to divert the opinion of the opposition and make it easier for Zuma during the elections that year.
On August 2011, Malema topped the headlines after he was suspended from ANC for going against the constitution of ANC by making utterances that caused division in the ranks of the party. This move shocked many as he had been in the party since he was nine. Others feared that it would mark an end to his political career. Little did they know that this move would mark the birth of a powerful revolutionary movement and political party, EFF.
He joined forces with Shivambu, who had also been suspended form ANC. The two launched the party in July 2013. Their aim of founding the party was to revolve against the government and come up with policies that would focus on the critical aspects of economic emancipation and lead to the country's development. While serving as the party's figurehead, he has been so vocal about the grievances of the blacks in the country.
Malema weight loss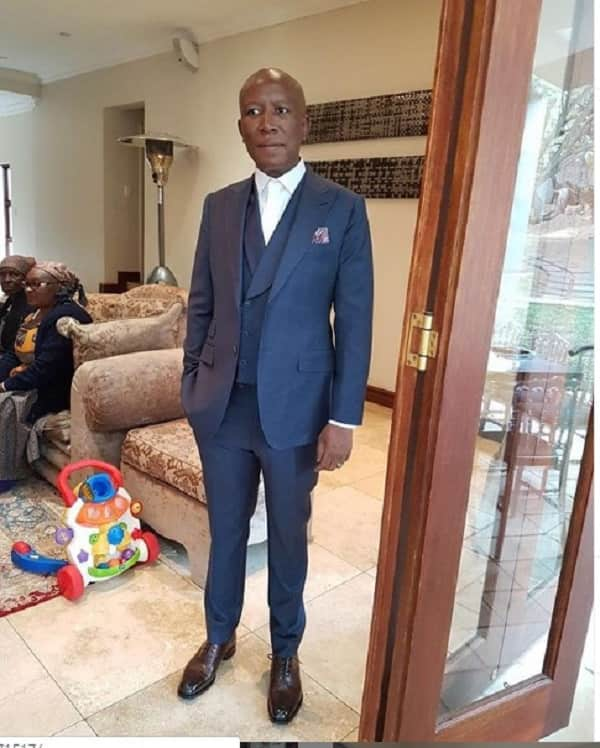 He has experienced tremendous changes in his weight, an issue that has brought a lot of controversies. He, however, attributes his weight loss to taking the sobriety lane. He also suggests that the transformations are also as a result of choosing to eat healthily and exercise more frequently.
Julius Malema's house in Limpopo
In a bid to clear the R16 million debt that he owed the government in the form of tax, Julius Malema's house in Limpopo was one of the properties that were auctioned. The sale of the Malema house raised a whopping R1.5 million, whereas the farm in Limpopo fetched R2.5 million. This property was sold on a bid which started at R500,000 and lasted a couple of minutes before the house was purchased by Tshimangadzo Makhokha; who is the town planner.
Julius Malema contact details
As a political leader and influencer, there are times when individuals may wish to reach out to him. For such cases, one should feel comfortable to contact him through the following contacts;
Cell: 082 531 4004
Email: julius.sello@gmail.com
Twitter: Julius_S_Malema
Julius Malema is among the most influential politicians that South Africa has ever had. His contribution to criticizing the current government is excellent. His influence in the 2019 elections too can be felt. In as much as he fights against apartheid, there are times when his utterances have caused division in the country.
READ ALSO:
Julius Malema and wife cast their votes: "People have died for this"
Malema angered: IEC official tells wife to remove nail before voting
Bye-bye ANC: South African gogos cast their votes for the EFF