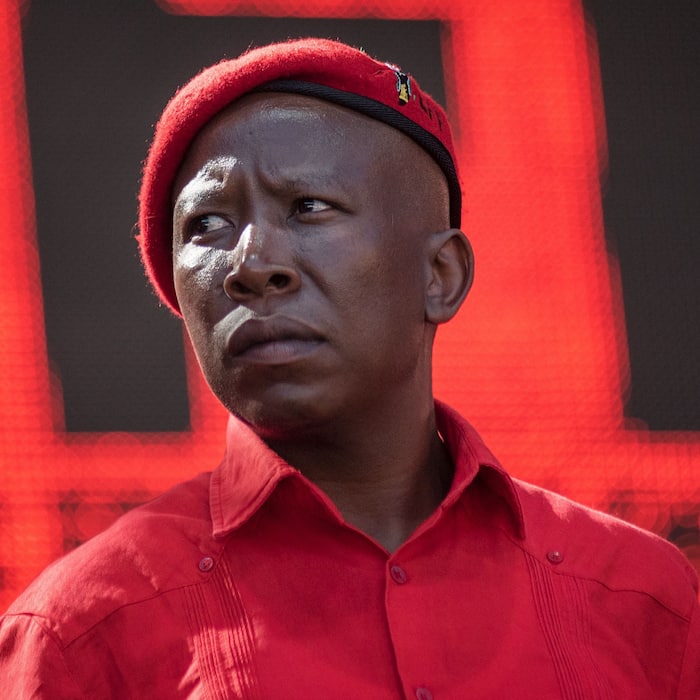 Julius Malema
Birth name: Julius Sello Malema
Born: 3 March 1981
Place of birth: Seshego, Limpopo, South Africa
Nationality: South African
Main activity: Politician
Julius Malema is a South African politician who serves as a Member of Parliament and the leader of the Economic Freedom Fighters (EFF), a left-wing party that he established in 2013. He previously held the position of President of the African National Congress (ANC) Youth League from 2008 until he was expelled from the party in 2012. He is known for his fiery outspoken nature and inspiring oratory.
He has been a vocal advocate of proposals to nationalise South Africa's mining industry and expropriate land without compensation, as well as a critic of former president Jacob Zuma and current President Cyril Ramaphosa. He has also been involved in several controversies and legal battles over his statements and actions.
Career path
1994: Joined the ANC Youth League
1997: Became provincial chairman of the Congress of South African Students (COSAS)
1999-2002: Served as president of COSAS
2009: Elected president of the ANC Youth League
2010: Convicted of hate speech for comments about Zuma's rape accuser
2011: Convicted of hate speech for singing "Shoot the Boer"
2012: Expelled from the ANC for bringing the party into disrepute
2013: Founded the Economic Freedom Fighters (EFF) party
2014: Elected to the National Assembly as an EFF MP
2015: Cleared of fraud, money-laundering and racketeering charges
2019: Re-elected to the National Assembly as an EFF MP
Party
The Economic Freedom Fighters (EFF) is a left-wing political party that was launched by Malema and his allies in July 2013. The party's main slogan is "Our land and jobs now". The party's core policies include:
Expropriation of land without compensation
Nationalisation of mines, banks and other strategic sectors
Free quality education, health care, houses and sanitation
Massive protected industrial development
Building state and government capacity
Fighting corruption and crime
Open, accountable, corrupt-free government
The EFF won 6.35% of the vote in the 2014 general election, becoming the third-largest party in Parliament with 25 seats. In the 2019 general election, the EFF increased its vote share to 10.79%, gaining 19 more seats for a total of 44.
Children
Malema has three sons:
Ratanang Malema, born in 2006
Munzhedzi Malema, born in 2016
Kopano Malema, born in 2018
Family
Malema was raised by his mother, Flora Mahlodi Malema, who was a domestic worker, and his grandmother in Seshego township. His mother died when he was young. His father's identity is not publicly known.
Malema married Mantwa Matlala in December 2014. They had a traditional wedding ceremony in Seshego.
Net worth
According to Buzz South Africa, Malema owns a house in Sandton, Johannesburg, which he bought for R3.6 million ($240,000) in 2009. He also owns a farm in Limpopo province, which he bought for R4 million ($267,000) in 2011. The farm was seized by the Asset Forfeiture Unit in 2013 as part of the fraud case against him but was later returned to him after the case was dropped.
Malema has been accused of living a lavish lifestyle and spending money on luxury cars, clothes and travel. He has denied these allegations and said that he does not own any cars or businesses.