Thembinkosi Lorch biography: age, measurements, wife, parents, current team, stats, salary, car, house and Instagram
Thembinkosi Lorch is a celebrated player who has achieved a lot in his career. The young professional is known for his excellent striking prowess in the field. He started playing quite early in life and has gradually built himself over time. Here is all you need to know about him.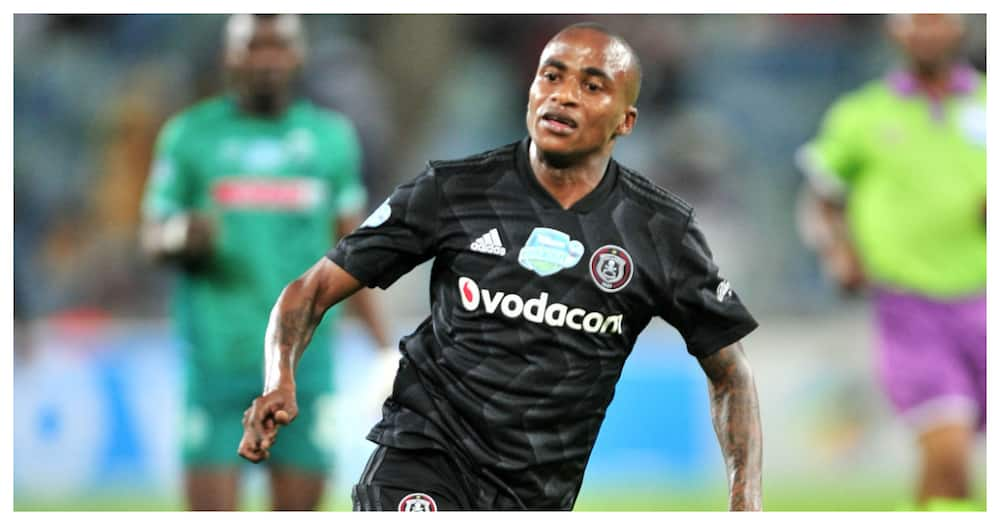 Lorch was born on the 22nd of July, 1993, 26 years ago. The young player has grown into a guru in his field today. He plays for the Orlando Pirates not to forget the South African national team which he is part of. So, who is Thembinkosi?
Thembinkosi Lorch profile summary
Date of birth: 22nd of July, 1993
Place of birth: Bloemfontein, South Africa
Age: 26 years
Profession: Pro footballer
Nationality: South African
Thembinkosi Lorch biography
Thembinkosi is a well-known professional footballer. He has a rather interesting life that goes beyond his expertise in the field. Find out more about his personal and professional life below.
Lorch Thembinkosi stats
Position: Left Winger (LW)
Current team: Orlando Pirates
Other positions: Right Winger, Attacking Midfielder
Height: 1.70 m
Current international: South Africa
Agent: P Management
Caps/Goals: 2/0
For the 2018-19 Season (for all competitions).
Played: 38
Yellow cards: Four (no red cards)
Goals: 12
Assists: 5
Lorch Thembinkosi career and family life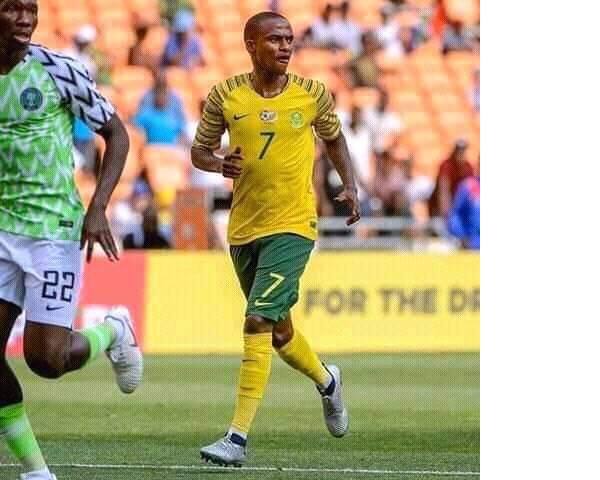 Where is Thembinkosi from? Well, the player is a South African who was born in Bloemfontein, 26 years ago. He has lately scored a goal for South Africa against Egypt, which was an honour for his team.
Where the journey began
Lorch's family is a sports-loving one. In an interview, he revealed that his entire family support Kaizer Chiefs, which he also did during his younger years. The star started playing football at quite an early age. He played for a club known as Mountain Eagles in Ficksburg that his father owned. He started his football career at the club before moving on to college.
When he was at college, a TVET College club discovered his talent, and he became famous in 2013 when a Screamer Tshabalala spotted him after a game that his team played against Jomo Cosmos. It was during this time that he got to know of Pirates intentions, as they had their eyes on him.
Soon after, he signed with Buccaneers and then was later loaned to Chippa United before he could even make it to the first team. Even so, his return was a dramatic one and everyone got to know about him and what he brought to the table.
Surprising fact
He had a problem with signing up with Maluti FET College FC becasue of his ID. However, during the Motsepe League signing, it was discovered that he lacked an ID, a mandatory requirement, but his birth certificate came in handy, and in 2012, his ID was sorted.
The football star is an all-rounded sportsman. When he is not playing football, he loves to engage in other sports activities including playing cricket.
Thembinkosi Lorch wife
It is not clear whether or not Lorch is in a relationship with anyone. All that has been said about him is that he is a humble and hard-working guy who seems to focus on his main goal. His Wikipedia page once claimed that he was in a relationship with Joy Kavekotora, also known as Toxic Joy. However, it turned out that these were unconfirmed rumours. It may be a while before we get to know Thembinkosi's real status as he appears to be a rather private person.
READ ALSO: Elma Postma age, husband, wedding, weight loss, stunning pictures, TV shows, movies, and Instagram
Thembinkosi Lorch car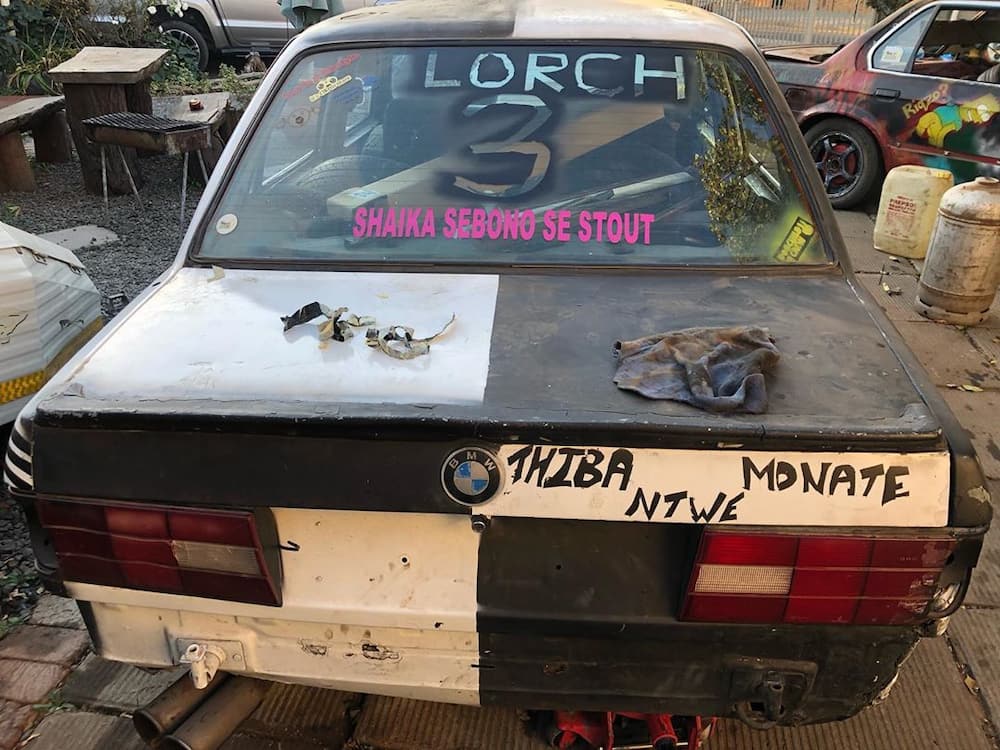 Lorch made news after his brilliant performance in Egypt. The player scored a very important goal and his efforts did not go unnoticed. As a part of celebrating their own, Nyoso, as he is often called, got a Gusheshe in his hometown named after him.
The Dogchild Crew, one of that many spinning crews in Lorch's hometown, took to Instagram to post images of their own Nyoso. This must have been one of the highest forms and displays of respect for a star that deserved it.
Measurements
For a play of his calibre, being fit is a necessity. The player weighs 60kgs and is 1.67 meters tall, which makes it easy for him to move around fast.
Thembinkosi Lorch Instagram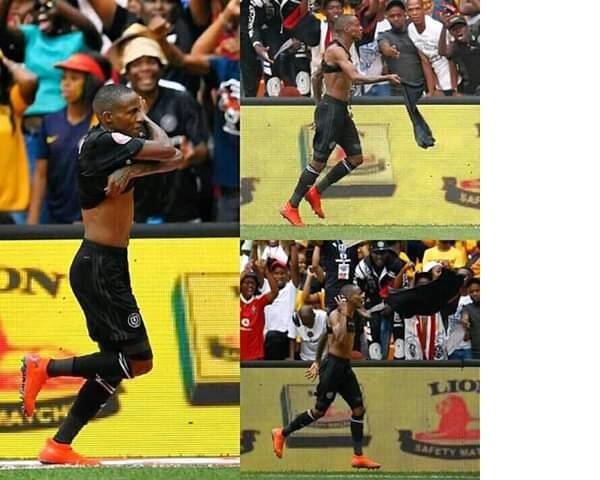 Check out his Instagram page to see what he shares. He chooses to keep it about him and his career without much details about his family life. On his page, Lorch shares pics capturing moments in the pitch and a few of his awards. It is safe to say that the star likes to keep certain aspects of his life private.
Salary and worth
Lorch's market value as of 2019 stands at $491,346. He is also expected to earn a salary that ranges between $6,485-$7,782 every month as estimated by PSL.
Latest news
The star won the Premiership Footballer of the Season as well as the Player's Player of the Season awards after he scored nine times in addition to providing five assists, so his team Pirates ended the season in the second place.
In his humble nature, the moment was an emotional one, as he went ahead to thank his parents and teammates for being instrumental in his achievements. He chose to keep his acceptance speech short.
He went on to reveal on the Orlando pirates website that this has been his best season ever. He also went on to thank those he had forgotten to acknowledge in his acceptance speech the night before. In his statement, Lorch said that this was repayment for his hard work throughout the entire season. He also mentioned that it was a sad state of affair that the entire team did not win any price. He is quoted saying:
I also would like to use this opportunity now to thank some people who I omitted last night in my acceptance speech.
Further explaining how things went down, the star was very emotional as the truth of his achievements dawned on him. His parents and family have been a great pillar for him so far. This would justify his continued gratitude towards them.
I was very emotional and almost cried but one day later with everything having sunk in, I would like to once again thank my parents - thank you for everything you have done for me and what you continue to do. I owe all that I have to you. I could not have done this without you and for that reason, this is much your award as it is mine.
Apart from family and loved ones, the humble player remembered to thank his team. Also, he did not forget to extend his gratitude to other players and his team-mates for casting their votes and opting to decide in his favour.
And finally, to my team-mates and all the players that I competed with this year. I would like to extend my gratitude to you all and thank you for voting for me.
You could tell that he was indebted to the team even as he wished all of them the best and expressed how eager he was looking forward to the next season.
Thank you Magents, it has been an exciting season; let's do it all again next season.
Thembinkosi Lorch may be young, but he has the potential to do greater things in the future. With time, fans will get to see him as he grows into an even better star.
READ ALSO:
Shannon Esra age, husband, parents, education, TV shows, movies, and Instagram
Werner Coetser age, baby, wife, Getroud met Rugby and Instagram
Diaan Lawrenson age, children, husband, wedding, TV shows, movies, nominations, and Instagram
Source: Briefly News