Elangeni College courses, application requirements and process, documents and fees
South Africa has numerous vocational training centres dotted around the country. Elangeni TVET College is one such institution and has significantly helped numerous people in the country gain important skills in different fields. Located in Durban, KwaZulu Natal, this training centre specializes in various programmes. If you are looking for the best TVET colleges in Durban, you may want to know what it takes to join Elangeni.

Elangeni College specializes in part-time, full-time, and long-distance learning. Whether you are planning to enrol as a NATED or NCV student, it is advisable to understand the various requirements. This article is a comprehensive guide on the courses offered at Elangeni Durban, the requirements you should meet, the essential documents and fees, as well as the application process.
Perhaps, it would be important to start off with a general rule of thumb – understanding what TVET college entails as well as the courses you can expect in such institutions. What is a TVET College? TVET is the abbreviated form of Technical and Vocational Education and Training. This term is given to a select group of institutions specializing in post-school education and training.
Elangeni College courses
What courses do TVET colleges offer? If you are among those people who keep asking 'what do FET colleges offer?', we have an answer for you! FET (further education training) and TVET colleges provide learners with skills and training in a variety of industries. The common covered industries include hospitality, business, arts and culture, agriculture, management, building and construction, manufacturing and engineering.
Elangeni TVET College provides learners with a wide range of courses to choose from. Elangeni TVET College courses offer National Diplomas, National Certificate (Vocational), Skills Programme, Co-operative Training and Support and Learnerships. Here are some courses:
(A). NCV programmes
Finance, economics, and accounting
Primary agriculture
Office administration
Electrical infrastructure construction
Civil engineering and building construction
Hospitality
Engineering and related design
Information technology and computer science
Tourism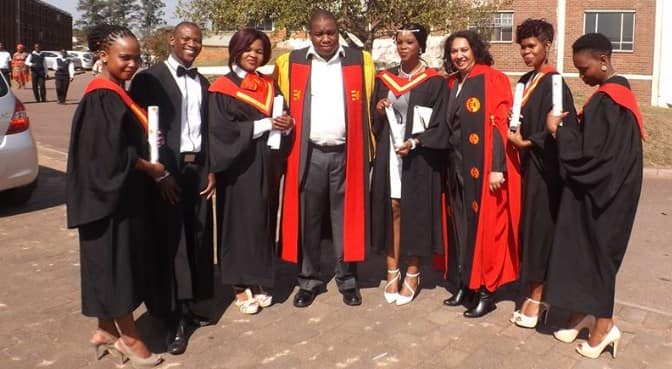 (B). NATED Programmes
The NATED programmes include:
Financial management
Business management
Human resource management
Electrical engineering
Management assistant
(C). CathsSETA (Culture, Art, Tourism, Hospitality, and Sport Sector Education and Training Authority)
The CathsSETA courses that you can pursue from Elangeni include:
Certificate or diploma in food and beverage management
Certificate in general/ retail travel
Certificate or diploma in professional cookery
With such a wide variety of courses, there is no doubt that you will find one that matches your qualifications and passion. Additionally, the school has several short courses and leadership programmes.
Elangeni College application requirements and process
Applying to join Elangeni College is easy. Follow the steps below:
Get the application form from the CAO portal.
Fill in all the details requested in the form. Make sure that you have an email address. In case you do not have one, you can sign up here. Note that it is not advisable to have Outlook, Live, and Gmail accounts; a Gmail account is most preferred.
Include all the necessary documents.
Fill in an accommodation form in case you want to be accommodated in the college. The ladies' hostels are available at Elangeni College Pinetown Campus. However, it is important to inquire about availability before applying.
Seek funding. There are different funding opportunities that you can consider as a learner at this college.
Essential documents
When applying to join Elangeni TVET College, you should have the following documents:
Student certified ID
Recent academic results
Parent/guardian's ID
Elangeni College fees
The tuition cost depends on the specific course that you are pursuing. Nevertheless, the majority of the courses range between R2,000 and R30,000. Additionally, you will pay a registration fee of about R200 if you are a South African citizen and R250 if you are an international student.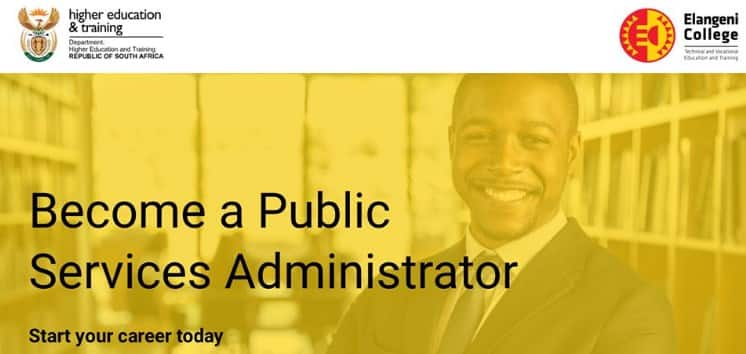 Elangeni College campuses
Elangeni College offers education and training at eight campuses:
Inanda Campus
KwaDabeka Campus
KwaMashu Campus
Mpumalanga Campus
Ndwedwe Campus
Ntuzuma Campus
Pinetown Campus
Qadi Campus
Contact details
In case you want any clarification or you are making an inquiry, you can contact the training centres using the following details:
To know more information about Elangeni College courses, application requirements, essential documents and fees you can visit their website. You can visit the college premises as well. Elangeni buildings are located along 15 Portsmouth Road, Pinetown, 3610.
Source: Briefly News