Patrice Motsepe is a renowned South African billionaire best known for his successful involvement in business. Besides entrepreneurship, he is a famed philanthropist and lawyer with a deep founded interest in educating, helping, and supporting the community through Patrice Motsepe Foundation. The businessman remains one of the wealthiest South Africans who has, through his hard work, accumulated a fortune.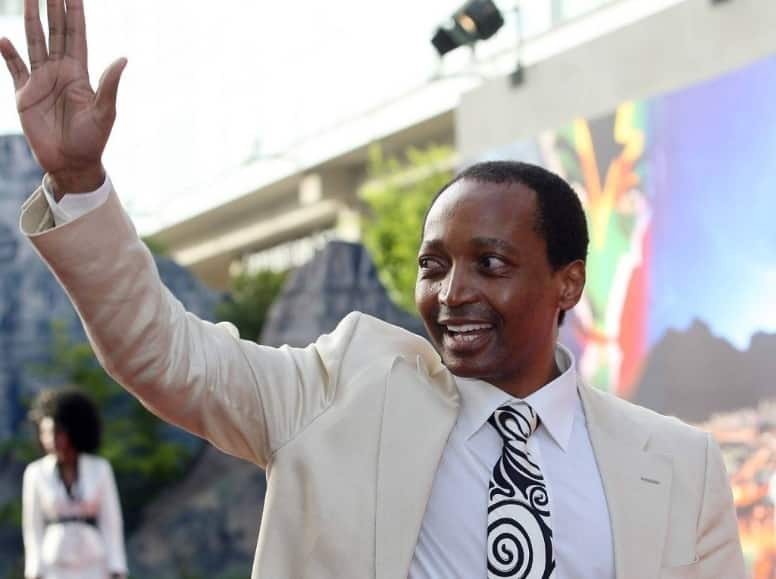 Patrice Motsepe is an influential personality considering that he is a board member of top-performing firms. Besides, he is a popular founding executive for his globally recognized mineral firm. Many South Africans refer to Patrice as a mining businessman considering that he taps himself billions from the industry. Motsepe net worth and influence in the country's economic landscape are truly inspiring. So, how old is Patrice Motsepe?
READ ALSO: Jo-Anne Reyneke age, husband, wedding, Isidingo, Broken Vows, nominations, awards, and Instagram
Patrice Motsepe profile
Full name: Patrice Tlhopane Motsepe
Date of birth: January 28th, 1962
Place of birth: Ga-Rankuwa, Pretoria, South Africa
Patrice Motsepe age: 57 years old as of 2019
Nationality: South African
Motsepe Twitter: @S_A_TYCOON
Relationship status: Married
Occupation: Mining businessman, entrepreneur, and lawyer
Famous for: Role as Executive Chairman of African Rainbow Minerals
Patrice Motsepe biography
Tlhopane Motsepe runs the African Rainbow Minerals company not only as a founder but also as an executive chair. The company has widely ventured in ferrous metals, gold, platinum, and base metals. It is under his leadership that the firm ranked in the 12th position as the largest gold mining corporate in 2012. Within the same year, Motsepe took a leading place as the wealthiest person in the country with approximately $1 billion of net worth.
Patrice Motsepe parents and early life
Who is the father of Patrice Motsepe? The famous Motsepe is son to Augustine Motsepe (father) and Key Motsepe (Mother). His first name, Patrice, was inspired by the famous Patrice Lumumba, who was the first elected Prime Minister of DRC Congo. The billionaire grew alongside his schoolteacher father, who later became a small scale businessman. Patrice learned critical business principles from his father's black miners Spaza Shop. It is through this life-changing exposure that Patrice mastered the art of mining and business in the sector.
Did you know that Mr Tlhopane has blue blood? He is a prince in the clan of the Tswana. He was raised in Ga-Rankuwa in Pretoria, South Africa, where he spent a better part of his childhood. The fact that his father ended up a chieftain explains Patrice's exemplary leadership skills in his ventures.
Motsepe family and personal life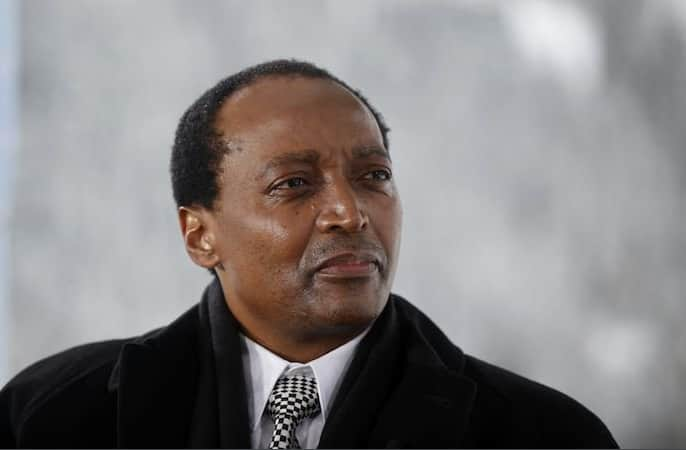 Is Motsepe married? The billionaire is a family man with three children. Patrice Motsepe wife, Dr Precious Moloi, is the beauty behind his successes. She is equally an accomplished woman in fashion entrepreneurship and qualification as a physician. Motsepe wife is a philanthropist and successful business lady who has been the Most Influential Women across the country in 2012.
Motsepe is now a big name that has close ties with Minister Jeff Radebe and President Cyril Ramaphosa as brothers-in-law. Similarly, he is a brother to Bridgette Radebe and Tshepo Motsepe.
Patrice Motsepe children
Who is Patrice Motsepe daughter? The couple does not have a girl yet but is raising a set of three boys. Patrice Motsepe sons include Tlhopie Motsepe, Kgosi Motsepe, and Kabelo Motsepe.
Patrice Motsepe education background
Patrice enrolled at the University of Swaziland from where he graduated with a Bachelor of Arts degree. He is also a law degree graduate from the University of Witwatersrand where he focused on mining and business law.
Patrice Motsepe career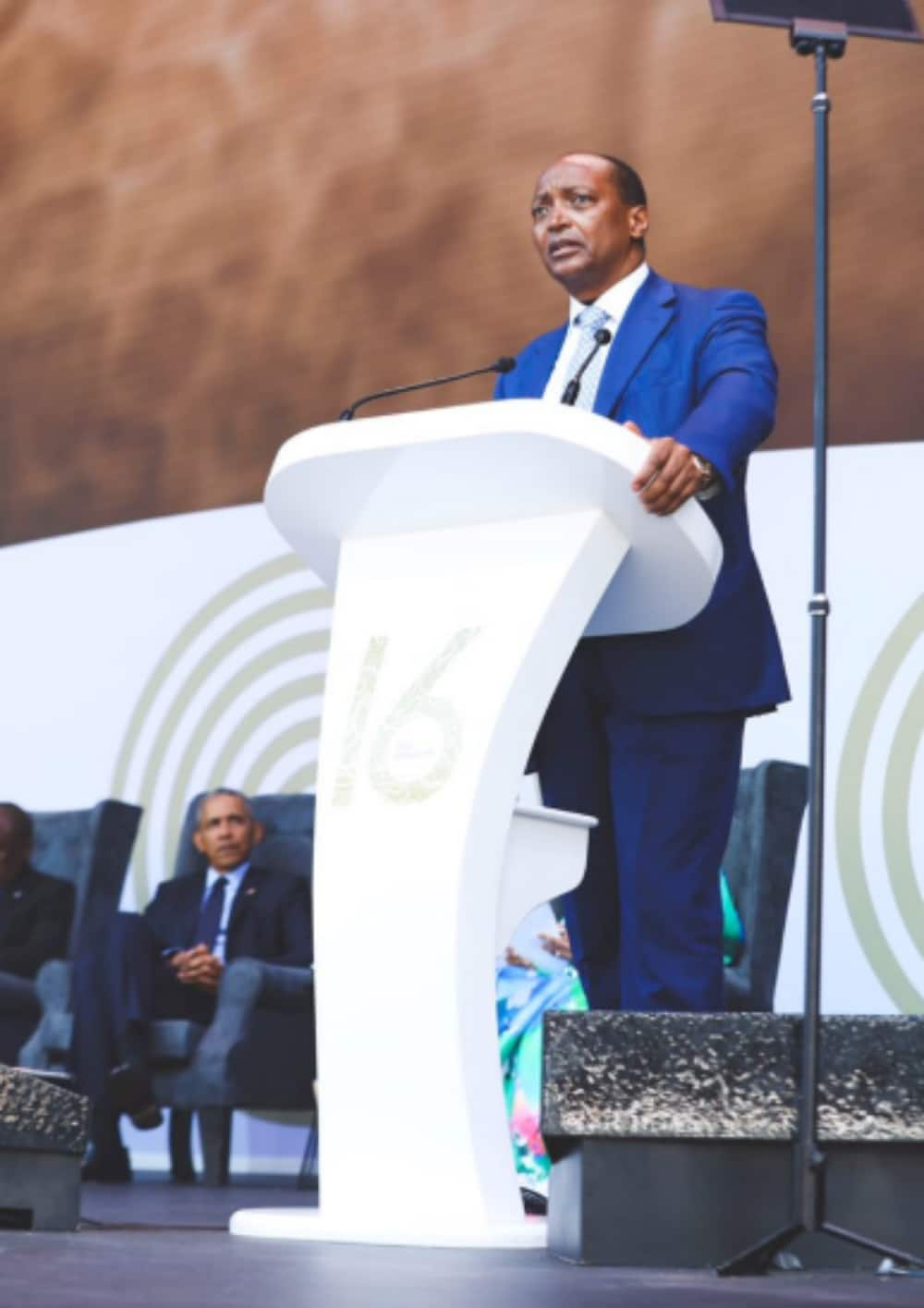 Motsepe has led a successful career path as a mining businessman. He is the first-ever black partner to secure a place in the Bowman Gilfillan law firm in 1994.
2006 - Present: Sanlam Life Insurance Limited (Non-Executive Director).
2004 - Present: SANLAM Ltd (Deputy Chair).
2004 - Present: African Rainbow Minerals Ltd (Executive Chair).
2004 - Present: Absa Bank Limited (Non-Executive Director).
2004: Barclays Africa Group Limited (Non-Executive Director).
2003 – Present: Harmony Gold Mining Company Limited (Non-Executive Chair).
1997 – Present: Naledi Mining (Chairperson).
1995 – Present: Future Mining (Chairperson).
1995 – Present: Mamelodi Sundowns Football Club (President and Owner).
1995 – Present: TEAL Exploration and Mining Incorporated (Chairperson).
1995 – Present: African Fashion International (Director).
1995 – 1996: Bowman Gilfillan Attorneys (Partner).
1994 – 1995: Bowman Gilfillan Attorneys (Associate partner)
Patrice Motsepe house and cars
The billionaire loves fancy things in life and does not look the other way when spending on luxury. Patrice acquired a posh home for a staggering R69 million outside Bishops Court in Cape Town. Patrice Motsepe house rests on a 12000m² plot, making it the most spacious and luxurious home in the region.
Patrice has long remained a hardworking businessman who is never afraid of freely giving out whatever he has worked for through philanthropy. Even so, he can still afford flashy properties including private jets, cars, and a multi-million rand mansion.
The house is a dream come true which comes with:
Six unsuited bedrooms, each having a dressing room
Swimming pool, pavilion, and floodlit tennis court
An indigenous garden
A gym and cinema room
A music room, billiard room, and a 10-bay garage that has a bay on its own for washing cars
The main en-suite bedroom has a fireplace, two dressing rooms, and separated lounges
A formal 24-seat dining room and a baronial style lounge
A Basement with a high-class cigar lounge and a wine cellar that is climate controlled
Patrice Motsepe cars include:
A Bentley Continental GT
A 2007 BMW 750 iL
A Mercedes Benz S65 AMG
It is elaborate that Patrice is a man of trending cars. Patrice Motsepe private jet is another brand property under the ownership of the billionaire.
Patrice Motsepe Foundation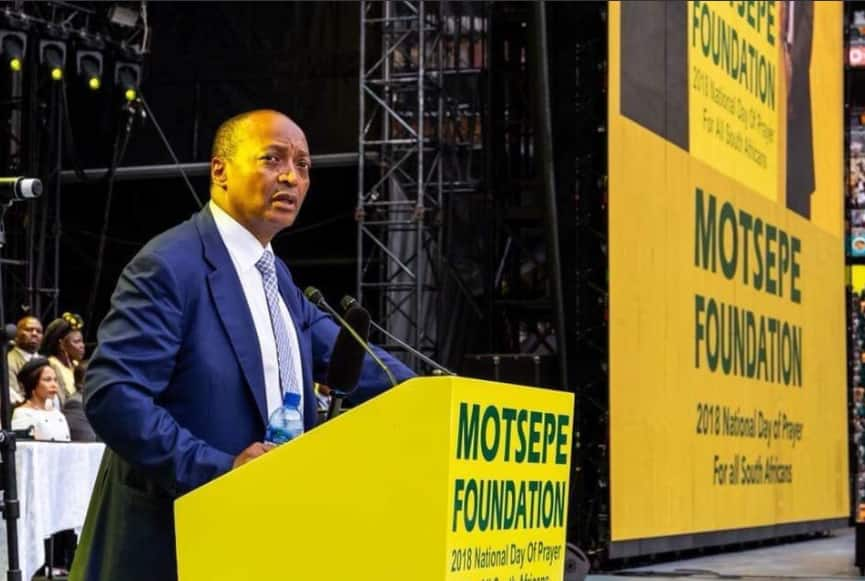 Patrice understands the need to build better communities through institutional support. For this reason, he is now treading on the path set by the world's wealthiest persons such as Warren Buffet and Bill Gates. The foundation has seen multiple grants for HIV/AIDS research among other projects. The group aims to benefit all underprivileged people including the poor and needy.
Motsepe Foundation for churches is another critical avenue of channelling resources to the needy groups using religious Organisations as a medium.
Patrice Motsepe bank
Who started Tyme Bank? Patrice plays an essential role in the country's digital banking institution. The bank was unveiled to phase off traditional banking practices that have long weighed down the banking experience.
Is Patrice Motsepe on Bitcoin? Motsepe is into bitcoin and oversees new inventions in the niche in upcoming years. For instance, the use of automated robots.
Awards and Honors
2008: 503rd richest person in the world (Forbes World Billionaires List)
2004: 39th in the SABC3's Great South Africans
2002: Best Entrepreneur Award in South Africa
Patrice Motsepe net worth
His net worth stood at $2.4 billion as of 2012 but has since grown enabling him to compete favourably in the market. His salary is not yet confirmed, but he is undoubtedly minting well. Currently, Patrice Motsepe net worth according to Forbes is $2.3 billion.
Patrice Motsepe contact details
Address: Johannesburg, South Africa
P.O. Box number: 782058, Sandton
Phone: 011 324 1500
Email: info@motsepefoundation.org (Motsepe Foundation email address)
READ ALSO: Makaziwe Mandela age, children, husband, siblings, education, and net worth
Patrice Motsepe leads a widely admired lifestyle at its purest form. His experience in the mining industry stretches back for several decades into his childhood. His breakthrough in the industry has seen him building and managing successful firms for higher profitability.
READ ALSO: