Bridgette Radebe is a common personality in South Africa. This is expected since she is the richest black woman in the country. She is a force to reckon with in the mining world as she continues to influence the players in that sector. It is not surprising, therefore, that she is a millionaire.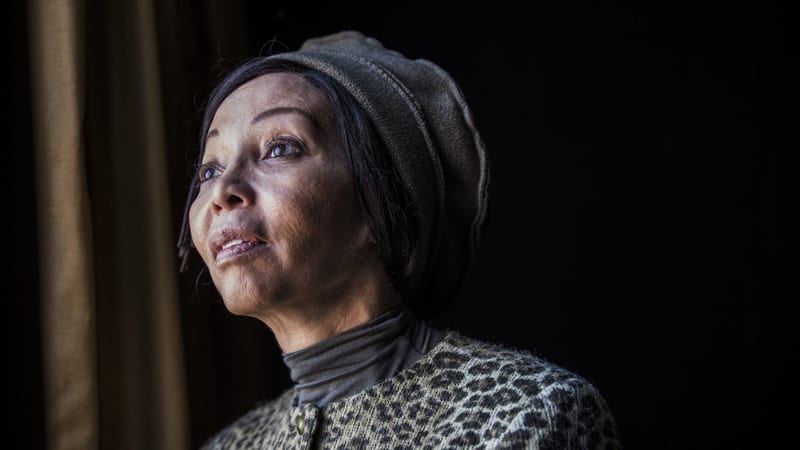 Bridgette is a sturdy businesswoman. This does not come as a surprise as it seems as though the gene runs in the family. She is the sister of a business guru in South Africa, Patrice Motsepe. She was the first black South African to venture into deep level hard rock mining in the 80s.
Bridgette Motsepe biography
Bridgette Radebe was born on February 26th, 1960. She is one of the famous South African citizens as well as an established entrepreneur. She is also the executive chairperson, a founder, as well as the CEO of Mmakau Mining (Pty) Ltd.
Bridgette Radebe family and early life
Radebe's family is made up of entrepreneurs. She was born amid the apartheid rule where black people had no mining rights. It was the efforts of her parents who were among those fighting for these rights that created an economic activism spirit in her.
It will be remembered that in 1976, together with her clan, they marched to the mines seeking justice after the robbing of royalty payments by a Canadian company that had leased them. This demonstration was met with brutality as police and dogs attacked them.
Bridgette then swore to become a mines lawyer. However, her dreams were thwarted because she was black. It was impossible for her to join Wits University to study law. Instead, she got banished to the University of the North that was specifically for Bantu speakers. She did not last long as she was expelled together with her other striking Bantus.
Spouse, siblings and children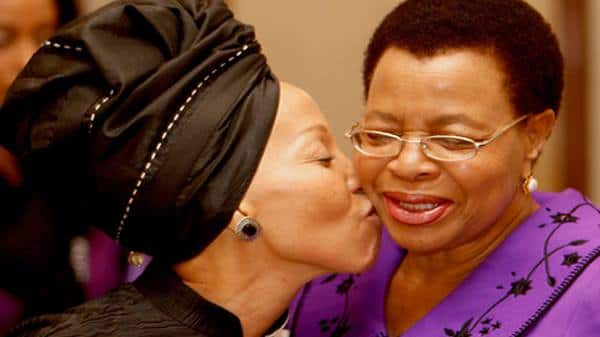 She is married to Jeff Radebe. Her children are Vukani Radebe, Malaika Radebe, and Mandisa Radebe. Her nephews are Kgosi Motsepe, Thlopie Motsepe, and Kabelo Motsepe. Her family is not complete without mentioning her like-minded siblings who are Tshepo Motsepe and Patrice Motsepe.
Career progression
Despite her legal career being shattered, she did not stop there. She went against all the odds, defying legislation to Bridgette to enter into the mining field. She became the first black mining entrepreneur, and she started as a contract miner, where her company produced minerals. It would also manage shafts for major mining outlets and acquire useful skills needed in the building of her business.
Currently, Mmakau Mining has equity in platinum mines, chrome, coal, and gold. It is also a major player in Shaft Sinkers that focus on shaft sinking, development, and mining construction all over the globe.
Steady leadership
Through effective leadership, she has been able to champion reliable mining ventures by getting into community-driven input. Her company also focuses on managed empowerment partnering as well as entrepreneur development. Due to this, there is equity in the participation of numerous communities, not to mention the sustainable wealth creation procedures fostered through public-private partnership models and policies.
As the South African Mining Development Association head, she has been able to champion for the models that create sustainable mining communities as well as robust business and infrastructure development in rural areas. This has helped alleviate poverty levels and restore the indigenous people's dignity.
Other positions she holds include being the founder as well as the Board of Trustees' member of the New Africa Mining Fund. This was created with the aim of aiding junior mining companies with issues of finances and other relevant industry skills. She was also the former Vice Chairman of the Minerals and Mining Development Board whose mandate is to advise the Minister of Minerals and Energy.
While serving as the chair of SAMDA, she was a key driving force in the design as well as lobbying of the Minerals and Petroleum Development Bill, The Royalty Bill, and the Empowerment Mining Charter. This was a partnership with the Minister of Minerals and Energy, Labour Unions, the Chamber of Mines, and other stakeholders.
Other significant leadership roles she has held include:
Being the head of Public Affairs for the National Soccer League in the mid-80s. She contributed to South African soccer development and progression.
Founder member of the first Chairperson of the International Women's Forum South Africa
Nomination as one of the 20 Most Powerful Women in Africa by 'Forbes' Magazine
She is a regular presenter at Fortune Most 200 Powerful Women Conferences
She serves on different boards such as Sappi Limited, which is the biggest paper and pulp company globally.
READ ALSO: Stephen Saad age, children, wife, parents, education, contact details, and net worth
Awards won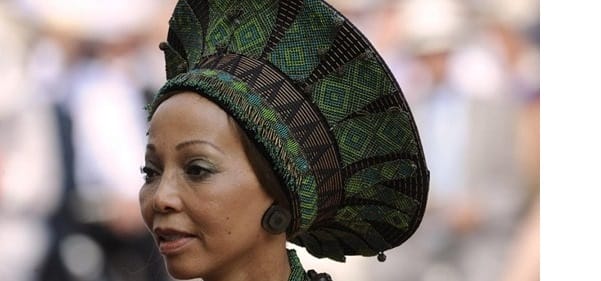 Being an achieved lady, it does not come as a shock that she has amassed a few accolades over the years. These include:
International Business Person of the Year, 2008
The Onkgopotse Tiro Excellence Awards, Limpopo University, 2010
Pioneer in Mining Award, South African Ministry of Minerals and Energy
Forbes Africa's Most Richest Women, 2012
Mababongwe: Renaissance Woman Award, University Durban-Westville
Bridgette Radebe net worth
Her net worth is estimated to be R1 billion.
Bridgette Radebe house
While not much is known about her house, it can be assumed that someone of her stature lives in a posh house. At least she has the money to afford whatever kind of lifestyle she desires to have. You can always check out Bridgette Radebe contact details on her company website to know how to reach her. Social media showcases the different pictures of the lady.
Latest news
Bridgette Radebe and Ian Khama have been trending recently for the allegations that they were having an affair. She went to defend herself and also to defend the honour of the former president of Botswana, Ian Khama. It appears as though she was denied entry into Botswana without a Visa. Generally, it is not necessary to have a visa for South Africa when visiting.
Concerning the visa denials, she refused claims of political interference. Instead, she chose to defend her friendship with the former president saying that it is as old as their fathers' friends. The businesswoman had been alleged to take sides between rivalling factions within Botswana's ruling Democratic Party as a move to eject President Mokgweetsi Masisi who was no longer in terms with his predecessor Ian Khama. She said,
There is a lot of reputational damage that is being done.
She went ahead to blame her woes on incorrect reporting.
President Khama's father, who was the first president in 1966 in Botswana, was friends with my dad. They became friends before he became president, before he was even married. They were best friends at the University of Fort Hare, that is how far our lives go with the Khama family.
From her statement, it is clear that the two have been friends for so long. The fact that Bridgette Motsepe Radebe attended her University in Botswana makes the country like her second home. She refuted the claims saying that the two were more than friends. On the allegations that she was supporting the opposition under the Umbrella for Democratic Change UDC, she was quick to clarify that she has never had any dealings with them.
READ ALSO: