Top 10 facts about Cyril Ramaphosa's children: who are they and what do they do?
Would you like to know more about Cyril Ramaphosa's children? Well, as much as the first family enjoys keeping a low profile, many interesting facts about them will blow your mind. Read on to find out their names and other lesser-known facts about the family.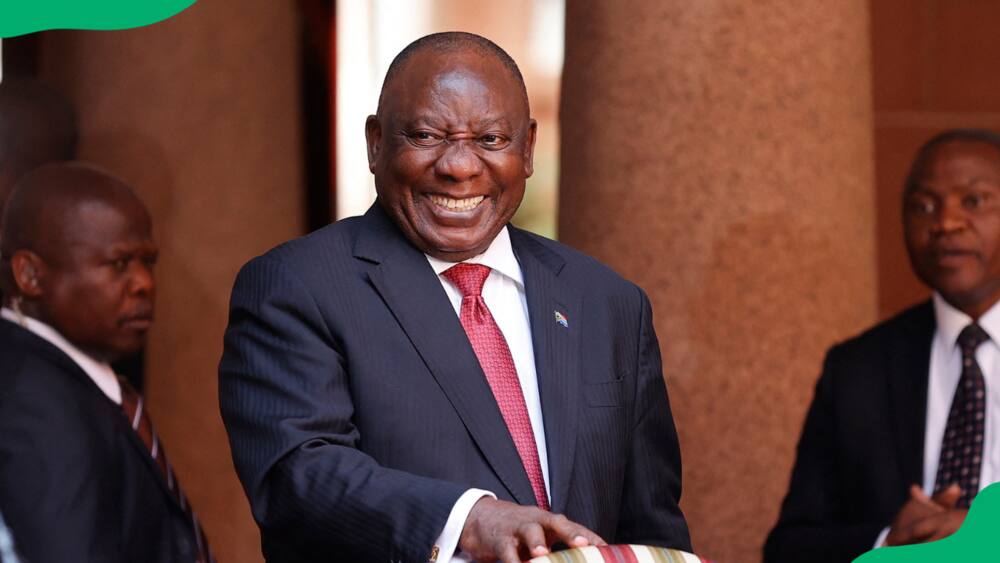 For a long time, the family has maintained a low profile. This has led to many people asking themselves endless questions about them. Here is all you need to know about Cyril Ramaphosa's kids and what they are currently doing.
Who is Cyril Ramaphosa?
Cyril Ramaphosa is a South African politician who has been president since 15 February 2018. Before becoming president, Ramaphosa had several high-level jobs in the government and business sectors.
Ramaphosa was married to Hope Ramaphosa from 1978 to 1989 and the now-deceased entrepreneur Nomazizi Mtshotshisa from 1991 to 1993. He later married Tshepo Motsepe, the sister of South African mining mogul Patrice Motsepe, in 1996.
Interesting facts about Cyril Ramaphosa's children
The South African president is thought to have five children. Here are some interesting facts about them.
1. The first family consists of 5 children
The president has five kids. Three children are from his current marriage with Dr. Tshepo, while the other two are from his previous marriages with the late Nomazizi Mtshotshisa and Hope Ramaphosa. Ramaphosa's children's names are Tumelo, Andile, Kiki, Mashudu, and Tulisa.
2. Cyril Ramaphosa's wife and children prefer to keep a low profile
Most of the president's children prefer to keep a low profile. For this reason, you will hardly find them interacting with people on social media.
3. He has two sons and three daughters
The president is blessed with two sons (Andile and Tumelo) and three daughters (Tulisa, Kiki, and Mashudu).
4. His second-born is daughter Tulisa Ramaphosa
Cyril's second-born is daughter Tulisa Ramaphosa. Her mother is the late Nomazizi Mtshotshisana, who passed in 2008 after reportedly battling a long illness. The president and Matshotshisana were married for only two years, between 1991 and 1993. Tulisa, who leads a very private life, was reportedly born in 1992.
5. Tumelo Ramaphosa is the most outspoken of all the kids in the family
Unlike his siblings, Tumelo, the third-born child, is active on Instagram under the handle @ramaphosatumelo. He is a cryptoprenure, drone operator, and astronaut, from his bio. He is also a big fan of rugby.
6. Tumelo is a businessman, just like his dad
Tumelo, who is the most vibrant in the Cyril Ramaphosa family, is a businessman like his father. He graduated with a Master's in International Business from the Hult International Business School in San Francisco.
Currently, Tumelo Ramaphosa holds the position of CEO of StudEX Wildlife. He was one of the hosts of the Unlocking Blockchain Africa Conference in 2018.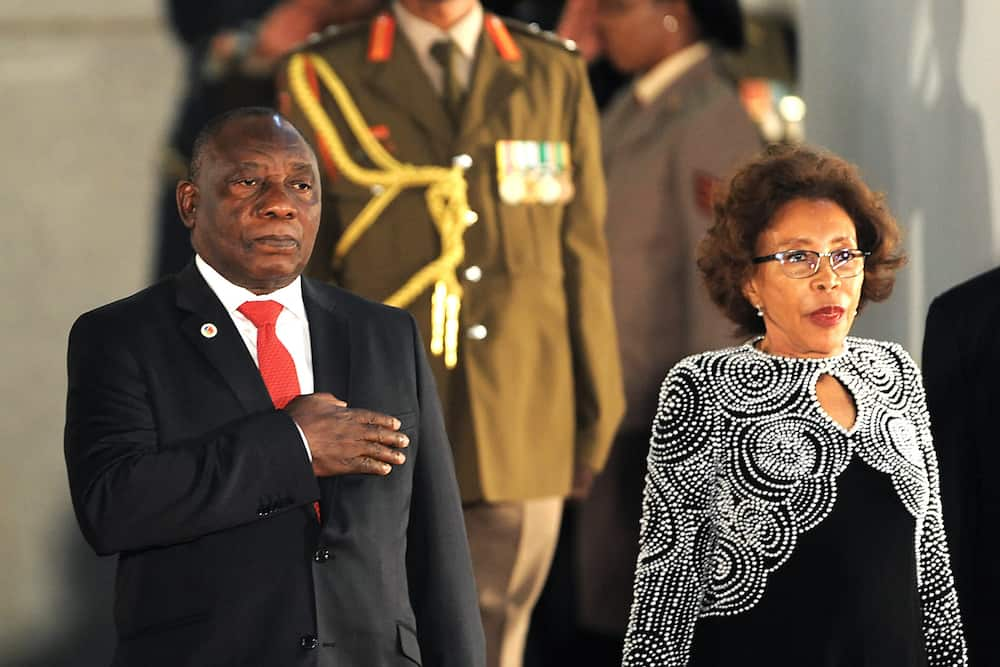 7. His daughter Keneilwe is an architect
Keneilwe Ramaphosa (also known as Kiki), who is the fourth-born child, is an architect by profession based in New York, USA. She holds a Bachelor of Architectural Science from the University of Cape Town and a Master's degree from Columbia University Graduate School of Architecture, Planning and Preservation.
8. Mashudu Ramaphosa is the last-born child
Not much is known about Mashudu Ramaphosa, except that she is the youngest of the Ramaphosa children born to the president and his current wife. She is also said to be a University of Cape Town student.
9. The president's kids are loving and defensive when it comes to family
One of his sons, Andile, came to his father's defense when Julius Malema accused him of physically assaulting their mother, the first lady. Andile took to his Twitter, rubbishing the claims and terming them false.
Cyril Ramaphosa's first wife Hope also came to the president's defense when the allegations surfaced online. She vehemently denied any possibility of the president being abusive. To her, Malema was out of order, and she was also shocked by his ability to spread false rumors.
10. Andile's wife is from Uganda
In 2018, Andile married a Ugandan lady, Bridget Birungi. His family and a few close family members from the bride's side attended the traditional wedding ceremony. Museveni, the current president of Uganda, also joined the South African president in the celebration.
How old is Cyril Ramaphosa as of 2023?
As of 2023, Cyril Ramaphosa's age is 71 years old. He was born on 17 November 1952 in Soweto, South Africa.
How many children does Cyril Ramaphosa have?
The South African President has five children. Ramaphosa's children's names are Tumelo, Andile, Kiki, Mashudu, and Tulisa.
How many kids does Tshepo Motsepe have?
Cyril and Dr. Tshepo have three children together: Tumelo, Kiki (Keneilwe), and Mashudu. She also has two stepchildren from Ramaphosa's prior marriages.
Cyril Ramaphosa's children do not like to attract public attention. Often, they prefer to keep their private life out of the public eye. For this reason, one can hardly find Cyril Ramaphosa's children's pictures on social media.
Briefly.co.za published an article about Omuhle Gela. She is an actress, model, fashion designer, and businesswoman from South Africa.
She has a franchise under the Tammy Taylor brand of nail and cosmetic salons and has performed in well-known Mzansi soap operas, such as SABC1's Uzalo and SABC2's Muvhango.
Source: Briefly News