Tumelo Ramaphosa bio: age, partner, parents, bitcoin, cars, pics, profile, net worth
Going by the fan favourite, aka National Bae, Tumelo Ramaphosa has done well to justify the title. He is the son of the current president of South Africa, Cyril Ramaphosa, and has a striking resemblance to his father. He is a gym fanatic and a fashion enthusiast.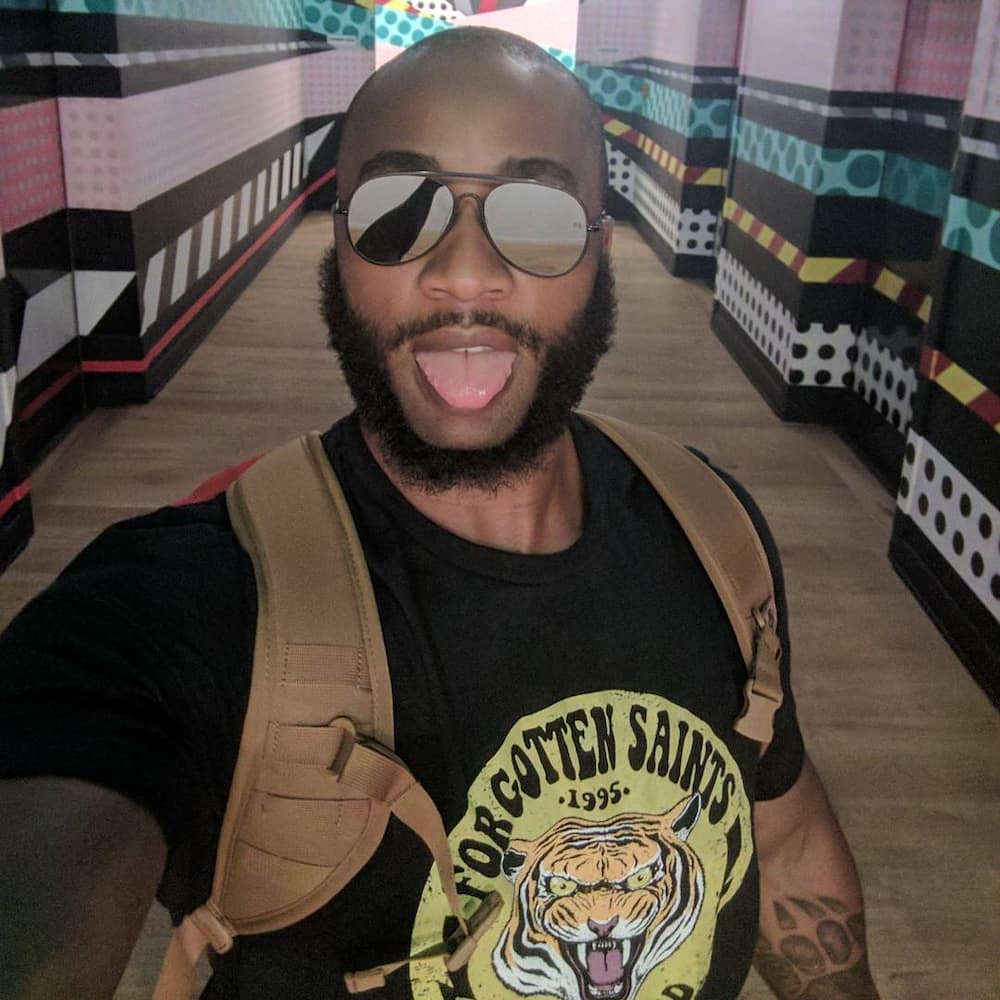 Tumelo Ramaphosa has women drooling over him as he often flaunts his muscular physique. Being a fitness fanatic, he keeps fit. He has adorned himself with outstanding tattoos, which include a wolverine claw and a marvel comic character. He refers to himself as the Alpha Wolf.
Tumelo Ramaphosa profile summary
Name: Tumelo Ramaphosa
Age: 31 years
Nationality: South African
Marital status: Not married
Girlfriend: Kelebogile Shomang
Religion: Christian
Profession: Entrepreneur
Father: Matamela Cyril Ramaphosa (current president of South Africa)
Mother: Dr Tshepo Motsepe-Ramaphosa (first lady)
Brother: Andile Ramaphosa
Biography
Tumelo Ramaphosa age is 31 years, and he is not a spoiled child swimming in his father's fame. He has created a niche for himself as an entrepreneur and founder of StudEx wildlife. It is a platform that facilitates a conservation investment plan. StudEx is registered in California with operations in South Africa, Dubai, and Rwanda.
Tumelo went to Hult International Business School in San Francisco and acquired a Master's Degree in International Business. While studying, he got a Federal Aviation Association license for Unmanned Aerial Vehicles from California, USA.
Ramaphosa's son is a partner in both Chankura Global Crypto Currency Exchange and GAD, a cryptocurrency hedge fund. Similarly, he is also an advisor to both Block Mesh and Alpha Crypto Moon. Also, Tumelo once worked at McDonald's South Africa for seven years as an operations consultant.
READ ALSO: Zandi Nhlapo age, daughter, husband, parents, hair salon, SABC and Instagram
Tumelo Ramaphosa parents
Cyril Ramaphosa, who is Tumelo Ramaphosa father, was previously an anti-apartheid activist, a businessman, and a trade union leader. Furthermore, Cyril and his beautiful wife, Dr Tshepo Motsepe-Ramaphosa, have five children.
Tumelo Ramaphosa wife
The stunning icon has not tied the knot yet. However, Kelebogile Shomang and Tumelo Ramaphosa are in a relationship. Additionally, Tumelo turned down all the advances of women pursuing him on social media. The beautiful couple post photos on social media to show the world their love.
Tumelo Ramaphosa bitcoin
The undeniably handsome icon considers himself a cryptocurrency entrepreneur. The Ramaphosa bitcoin company, StudEx, deals with cryptocurrency, facilitating a wildlife conservation investment platform.
Social media platforms
As little is written about him on Tumelo Ramaphosa Wikipedia, the devoted man is active on social media. If you want to know more about him, you can find him on his Tumelo Ramaphosa Twitter account. Tumelo Ramaphosa Instagram shows that he is an entrepreneur, a fashion enthusiast with a bold sense of style, a wildlife conservative, and a tech enthusiast.
READ ALSO: Nomzamo Mbatha bio: age, boyfriend, mother, sister and Isibaya
Tumelo Ramaphosa net worth
The new National bae is not one to flaunt his riches, despite being part of a royal family. His current total net worth value is unconfirmed. Being the hardworking entrepreneur that he is, it is clear that his career does well to maintain his lavish lifestyle. The Tumelo Ramaphosa cars topic seems to keep people thinking about the car that the handsome guy drives. Well, he seems to keep his winnings and wealth secret.
Tumelo Ramaphosa photos
Tumelo regularly takes selfies and pictures of different places he visits. He always captures interesting moments, especially those that involve BlockChain and wildlife conservancy.
Nature lover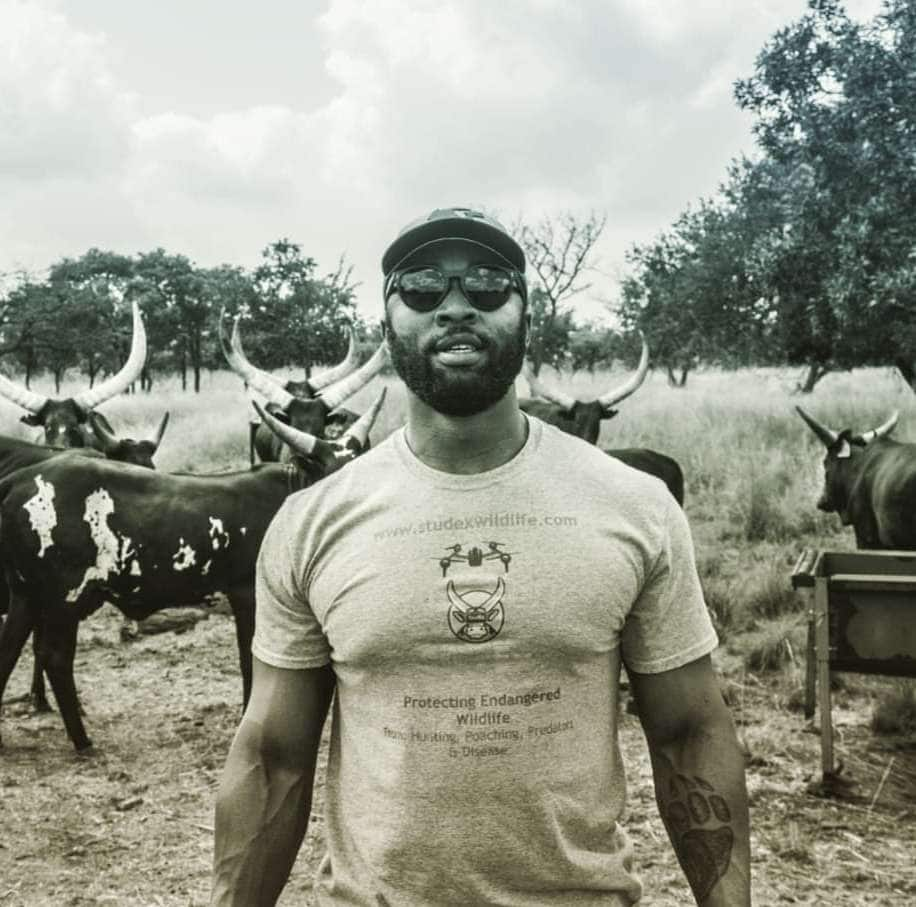 Tumelo Ramaphosa poses for a photo with ankole cows in the background. Protecting the animals is just not only what he does best, but he also visits them occasionally. Furthermore, Tumelo is a proud lover and advocate for the suppressed voices of nature. Wildlife is part of the beauty existing in nature.
READ ALSO: Precious Kofi age, husband, divorce, parents, blog, TV shows and Instagram
Good relaxing moments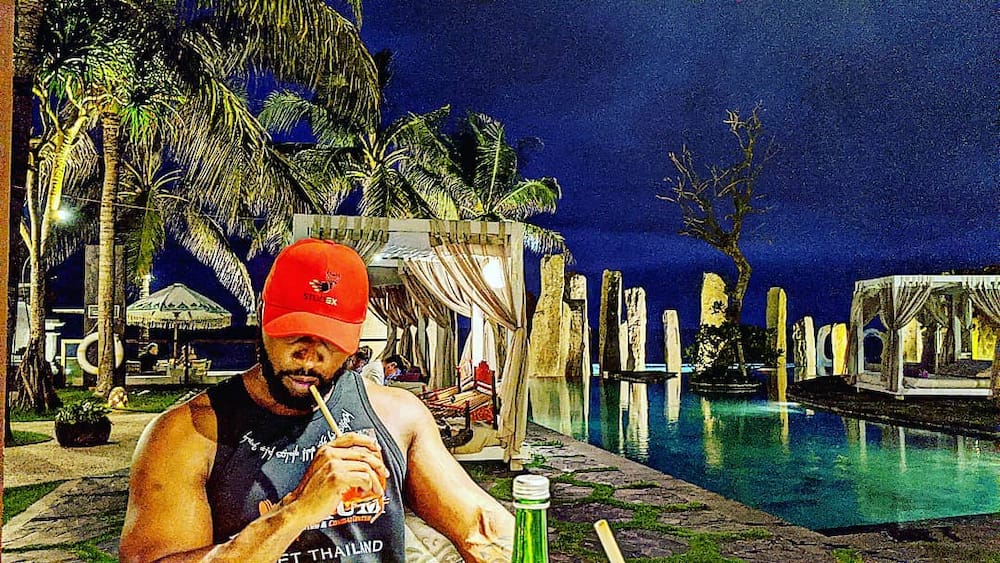 A little break from the hustles and hurdles could not hurt anyone. He occasionally posts pictures of himself relaxing in fancy hotels on his social media accounts. After a good day of hard work, everyone deserves a rest. Reward yourself!
I can also cook, you know!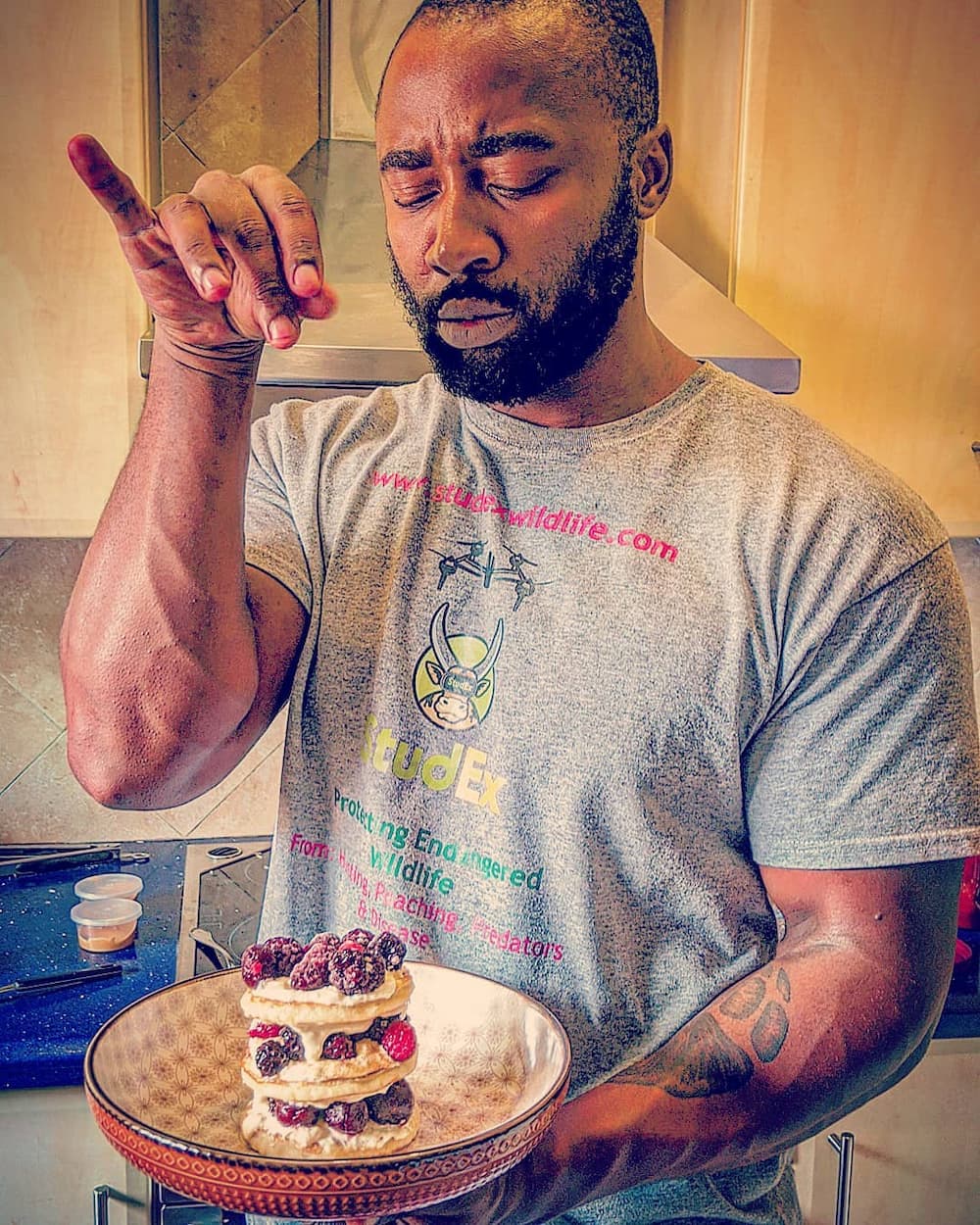 Tumelo Ramaphosa shows off his cooking skills while imitating Salt Bae's signature salting technique. His cooking skills are like a bonus gift. Any lady would want a man who surprises them with breakfast in bed.
Hot tattoo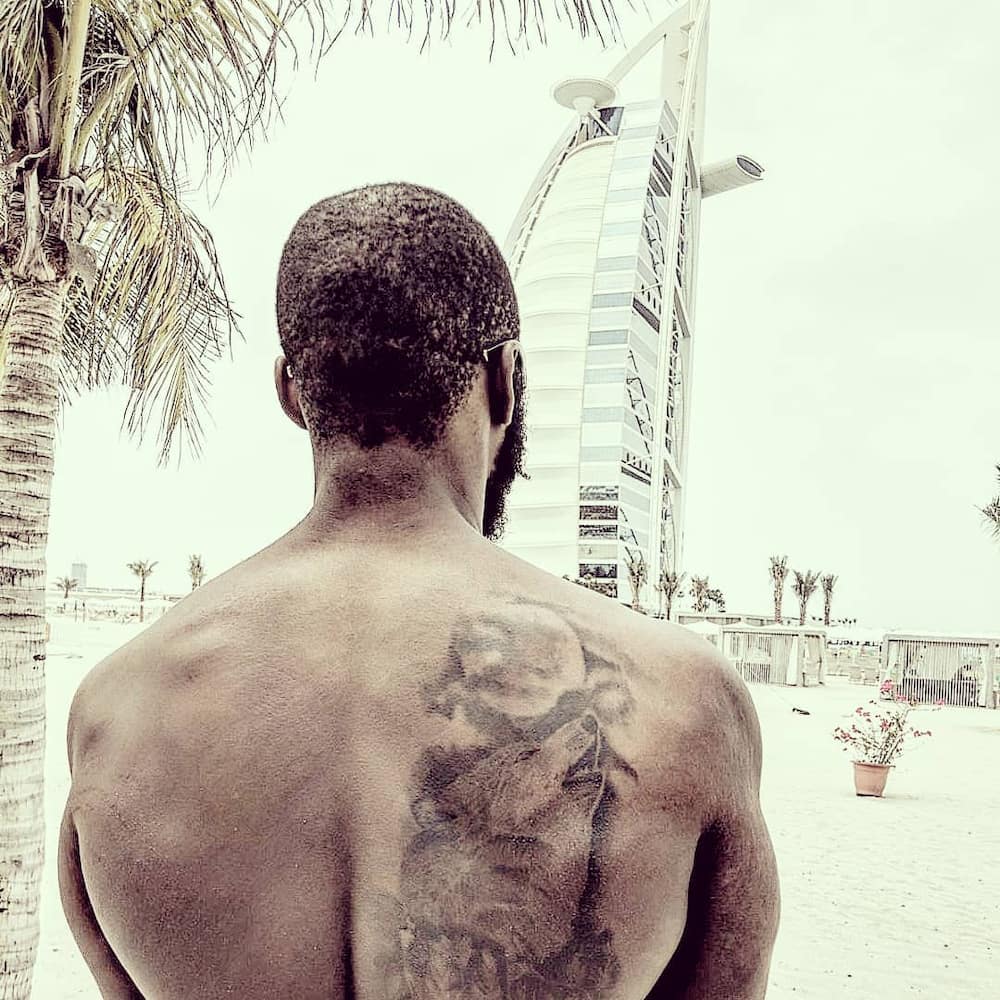 It is fair to say that his well-built body attracts many ladies. On top of that, he has a cool wolf tattoo on his back. Almost any woman would love to be right by his side. The tattoo also helps him describe his nickname in the form of a picture.
READ ALSO: Thabo Mbeki age, children, wife, foundation, books, quotes, education, house and contact details
Alpha Wolf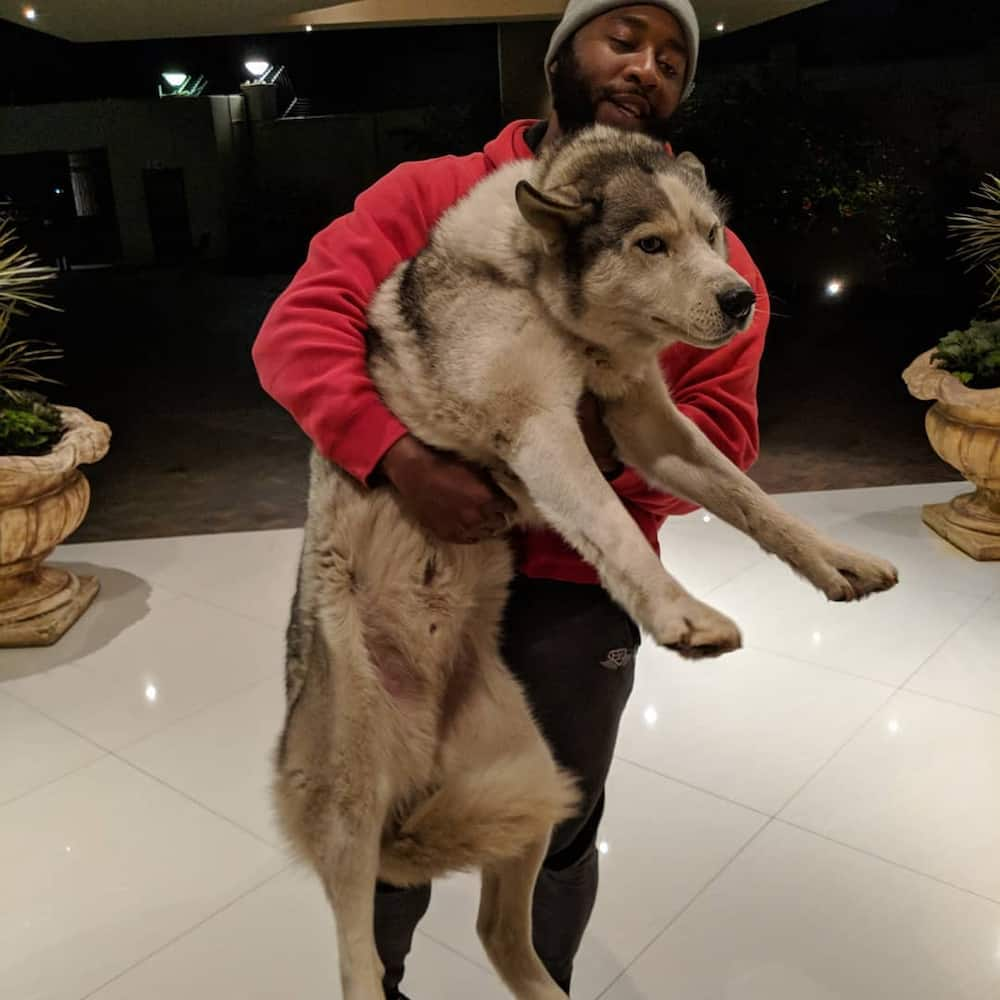 Tumelo Ramaphosa poses for a photo with a wolf dog. He is a lover of wolves, especially those that belong to villains and superheroes in the movies. The whole look of a wild wolf seems to lure him into liking them more.
Tumelo Ramaphosa is a national favourite. Designer Maponya Manthata describes him as a metro male who takes care of his skin and beard, which gives him a masculine look. He is bold with his sense of style and is not afraid to push the boundaries. Alfa Wolf has all his priorities and goals in life right where he wants them.
READ ALSO:
Pearl Shongwe age, partner, parents, Metro FM, stunning pics, car and Instagram
Kim Jayde bio: age, partner, parents, blog, AKA, Forbes, Instagram, what is her nationality?
Sal Masekela age, wife, siblings, surfing, NBA, X games, education, TV shows, MTV, podcast, and Instagram
Source: Briefly.co.za