Wandile Molebatsi bio: age, children, wife, wedding, parents, movies, profile
Wandile Molebatsi is one of the greatest actors in the South African film and television. He started acting in the 1990s as a child. Some of his childhood movies and television shows include KTV, Born Free, Cry, among others. He is also a producer, and he owns a production company called Coal Stove Pictures, which has produced leading films, including Hear Me Move.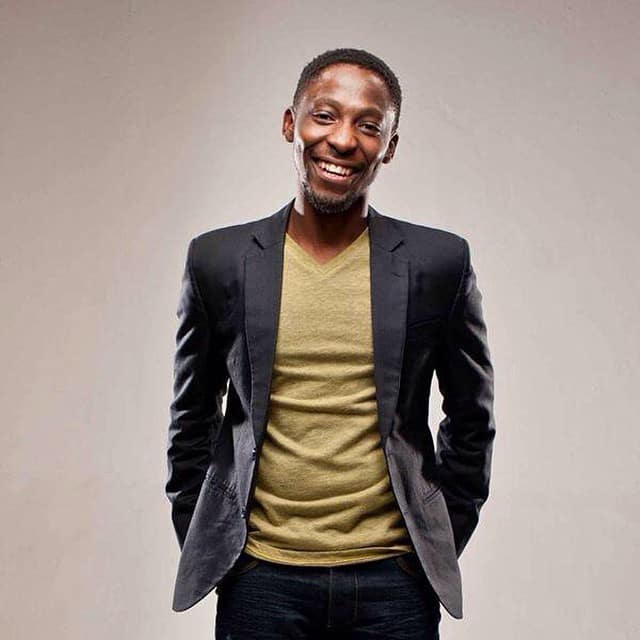 The actor is a loving husband and a doting father to his two children. Below is a detailed Wandile Molebatsi biography.
Profile summary
Full name: Wandile Molebatsi
Date of birth: 21st March 1991
Wandile Molebatsi age: 29
Gender: Male
Marital status: Married
Spouse: Jessica Jane
Nationality: South African
Wandile Molebatsi language: Setswana
Occupation: Actor, producer, entrepreneur
Wandile Molebatsi Instagram: @wandile_molebatsi
Wandile Molebatsi early life and education
The successful actor was born on 21st March 1991. His hometown is Soweto, Gauteng, South Africa. His father is Bishop Caesar KL Molebatsi, the head of the Ebenezer Evangelical Church, also located in Soweto, Gauteng. The actor's mother is a social worker at the African National Congress (ANC). Wandile Molebatsi parents have four sons, and he is the second youngest. His two older brothers are Lebogang Solomzi and Kgomosto Dumisani.
He studied Drama and Film at the University of Witwatersrand. He is a die-hard fan of South Africa's Kaizer Chiefs FC.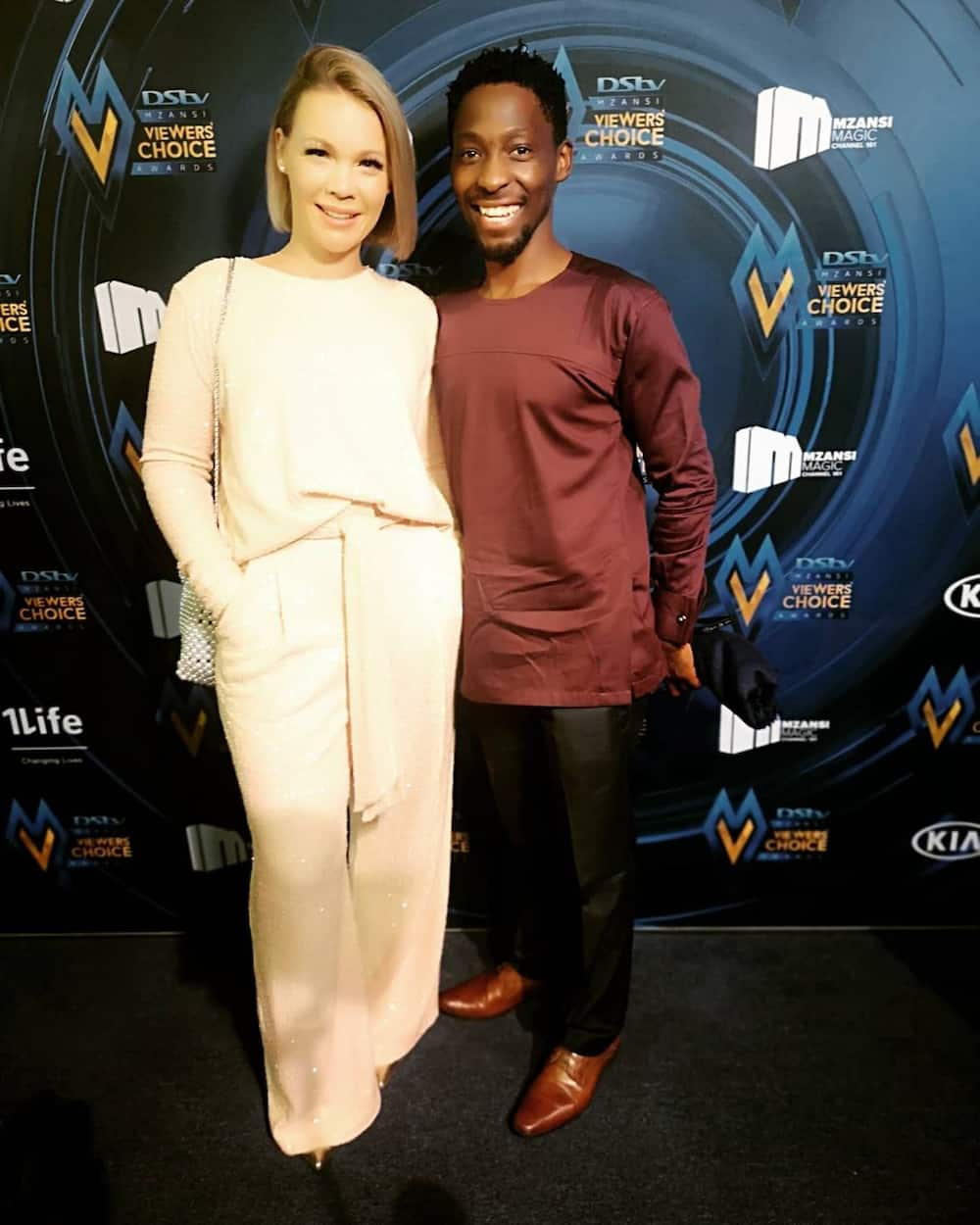 Wandile Molebatsi marriage
He is a happily married man. Wandile Molebatsi wife, Jessica Jane, is a stylist and fashion designer. They have two children together, a son and a daughter. Their son, Elijah Aruna, was born in late 2014, while their daughter, Onalenna, was born in 2017.
Wandile Molebatsi career
His mother noticed that he had acting potential from a young age because he liked seeking attention. She found him an agent, and that is how his star began to shine. He started his career in the film industry with a role on KTV, a kids' television show in the 1990s. His first film as a child was Born Free (1996), where he played the role of Nik Nik. His other childhood films include Shuba Lodge, The Beloved Country, and Cry.
In 2006, he starred in When We Were Black mini-series. From 2011 to 2013, he played the role of a laid-back tracker Blessing Dlamini on The Wild, an M-Net soap opera.
Popular Wandile Molebatsi movies include the following.
Revolt (2017) as Roderick
Chappie (2015) as an armoured truck guard
Safe Bet (2015) as Frank
Hear Me Move (2015) as Thami Skhulu
Machine Gun Preacher (2011) as LRA Commander
A Million Colours (2011) as Muntu Ndebele
Skeem (2011) as Vista
The actor has starred in the following television shows:
Diamond City Season 1 as Tebogo
Dream World Season 2 as Lindelani
ER Season 12 as Haruun
Gauteng Maboneng Season 2 as Lawyer
Guilt Season 1 as Mabitsela
Hard Copy Season 4 as Sports Journo
Him, Her & the Guys Season 1 as Wesley
Hola Mpinji! Season 1 as Fanyana
iKani Season 1 as Vince
Khumo, Lehuma le Kgosi: War Season 1 as Dingalo
Kowethu Season 1 as Sakhumzi
Mzansi Love Season 1 as Kagiso
When We Were Black Season 1 as Modise
Thola Season 1 and 2 as Kingdom Lefa Sebitlo
The Wild Season 1 and 2as Blessing Dlamini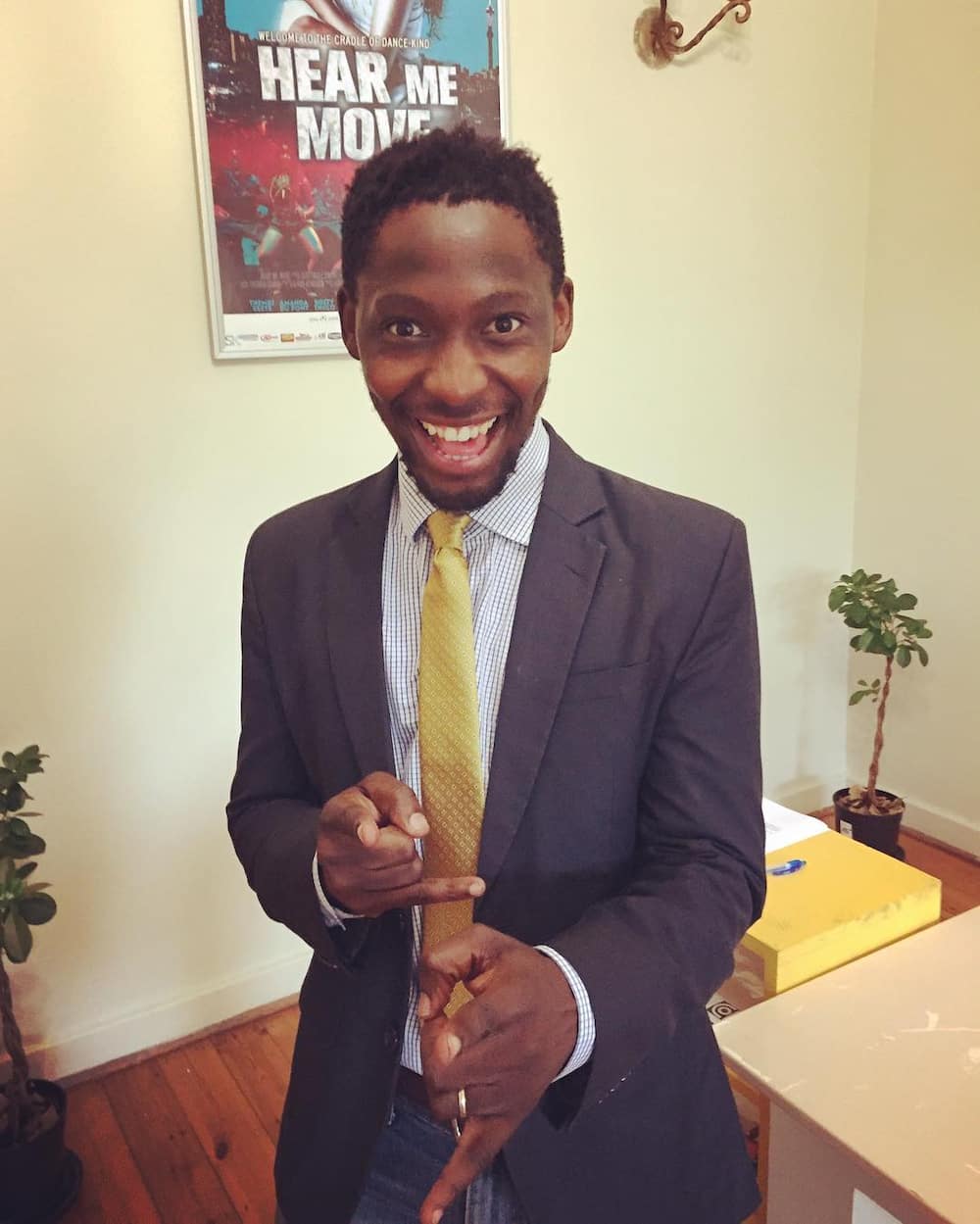 He is the founder and owner of Coal Stove Pictures, a production company based in Johannesburg, Gauteng. The company has produced movies such as Hear Me Move and the 13-part television series, Guilt.
He is also a musician, mostly a performer. He developed an interest in music while attending his father's church and even formed the Embryo band together with other teenagers. He is currently part of the Uju band as a performer.
READ ALSO: Denzel Washington age, children, parents, best movies, cars, houses, net worth
Wandile Molebatsi story in pictures
A picture speaks a thousand words. Here are a few photos that tell a story about the actor's life.
Wandile Molebatsi wife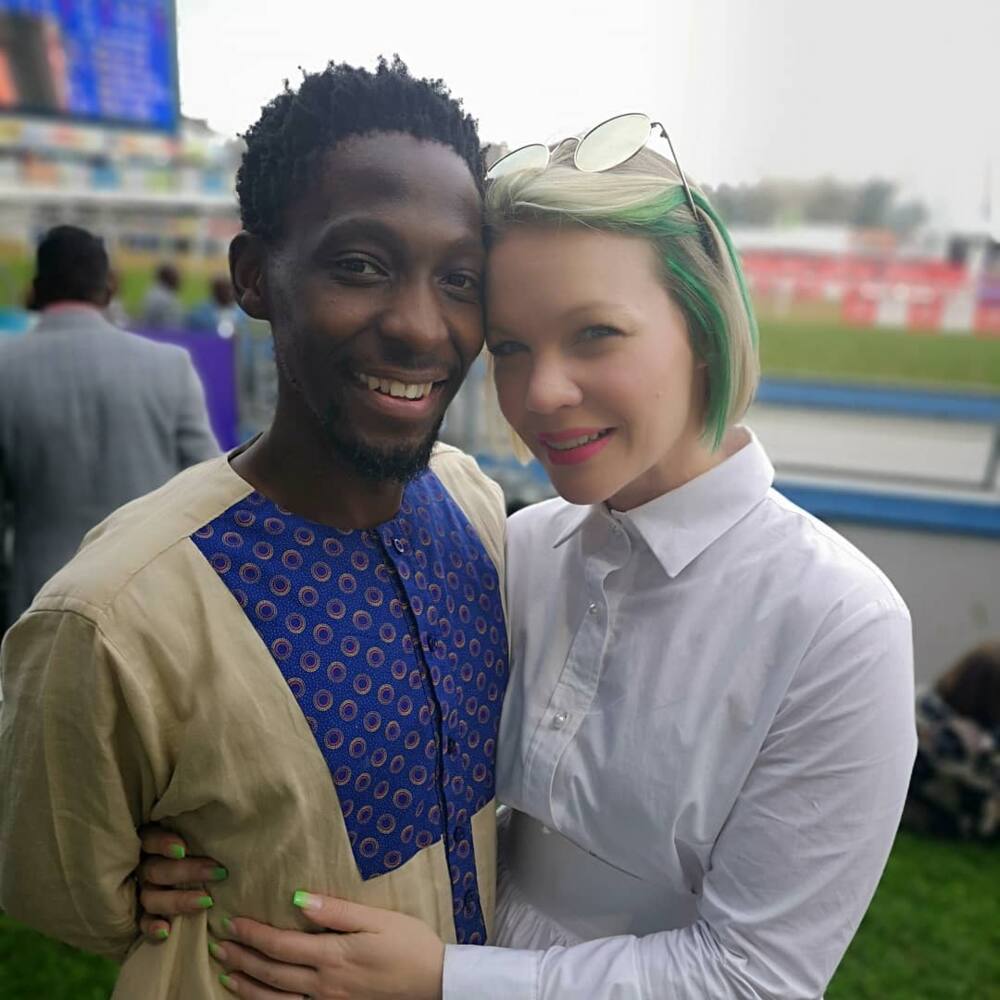 He has been together with his wife since 2013. The two are happy together and always post about how they feel about each other on social media platforms. Jessica Jane comes from Durban, but her father is German. Their interracial marriage is not a hindrance to their love.
Wandile Molebatsi wedding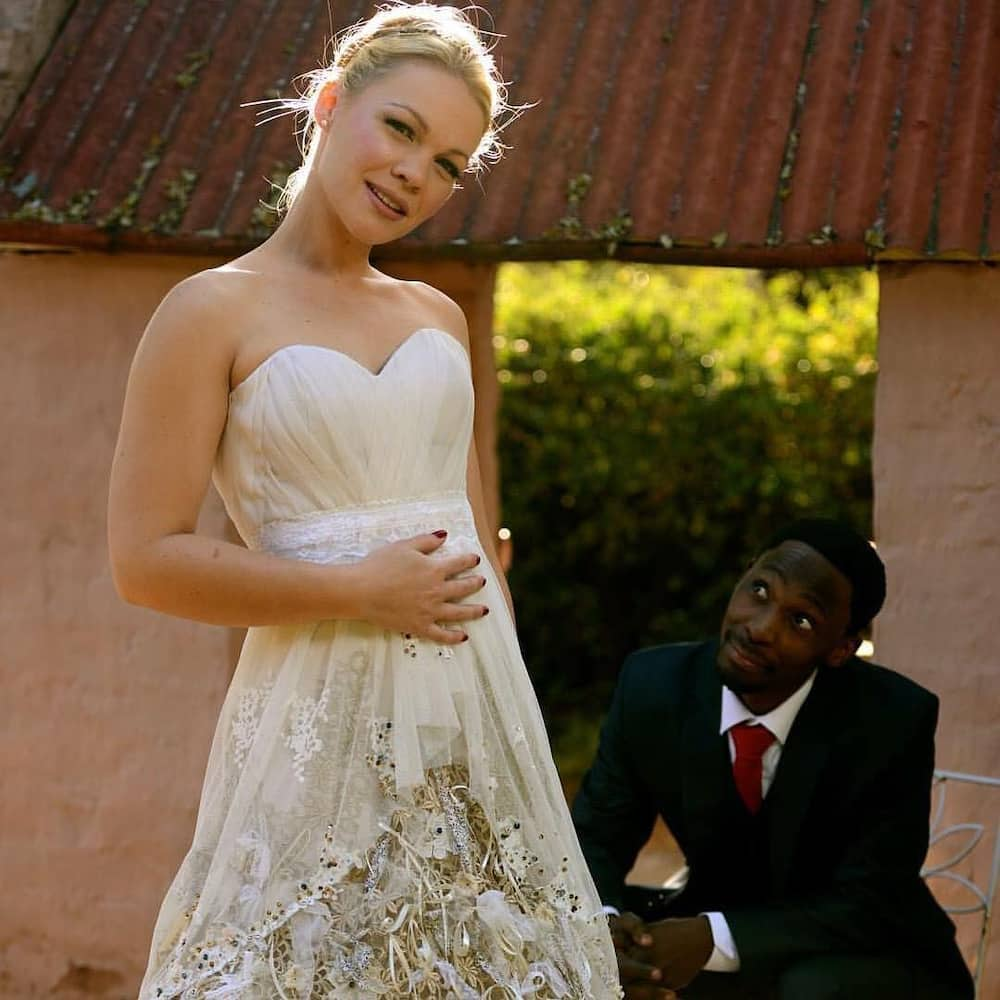 They held their wedding on 6th July 2013. They currently live in Johannesburg where his wife does fashion design, and he concentrates on filming.
Wandile Molebatsi children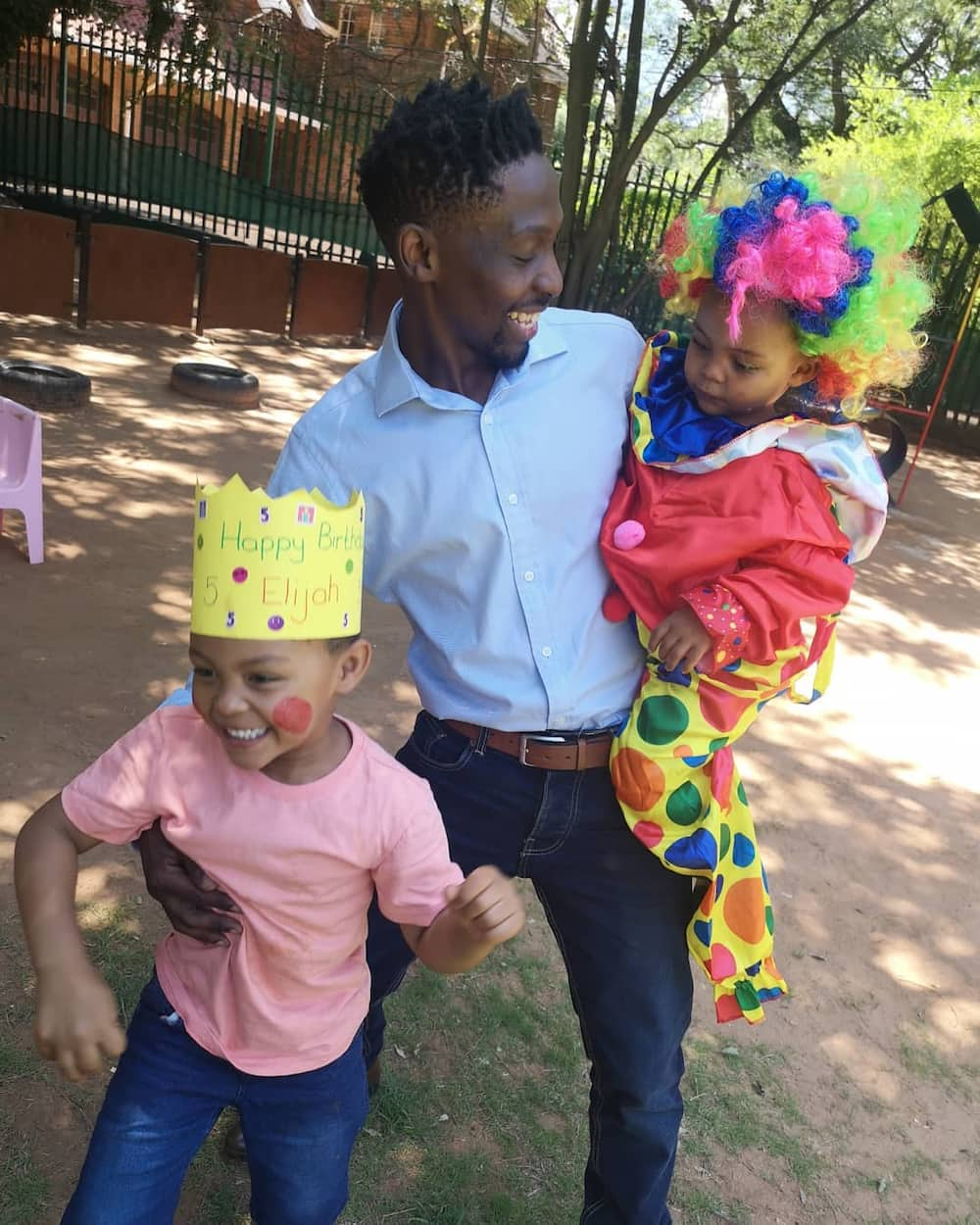 The actor is blessed with two beautiful children. He is a happy and doting father.
Wandile Molebatsi father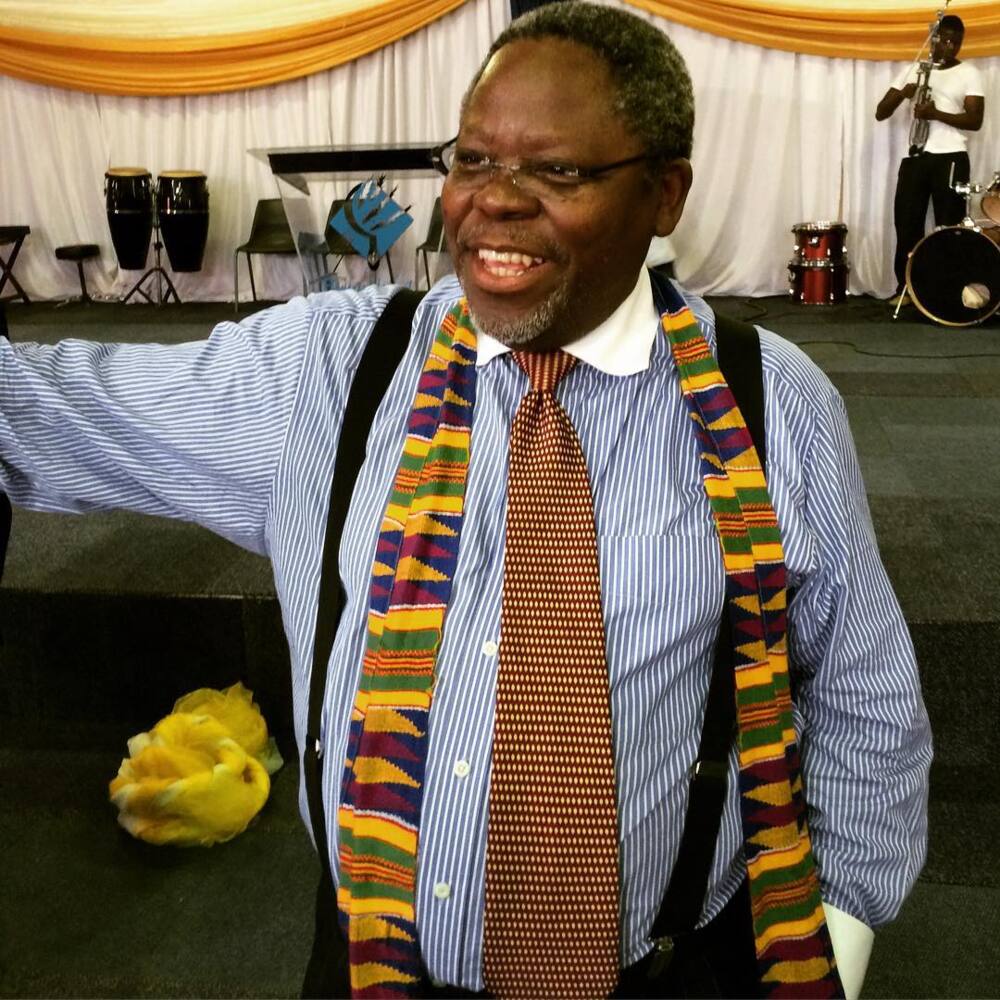 He has a good relationship with his father, Bishop Caesar KL Molebatsi. He even attends his church, Ebenezer Evangelical, which is located in Soweto, Gauteng.
Brother time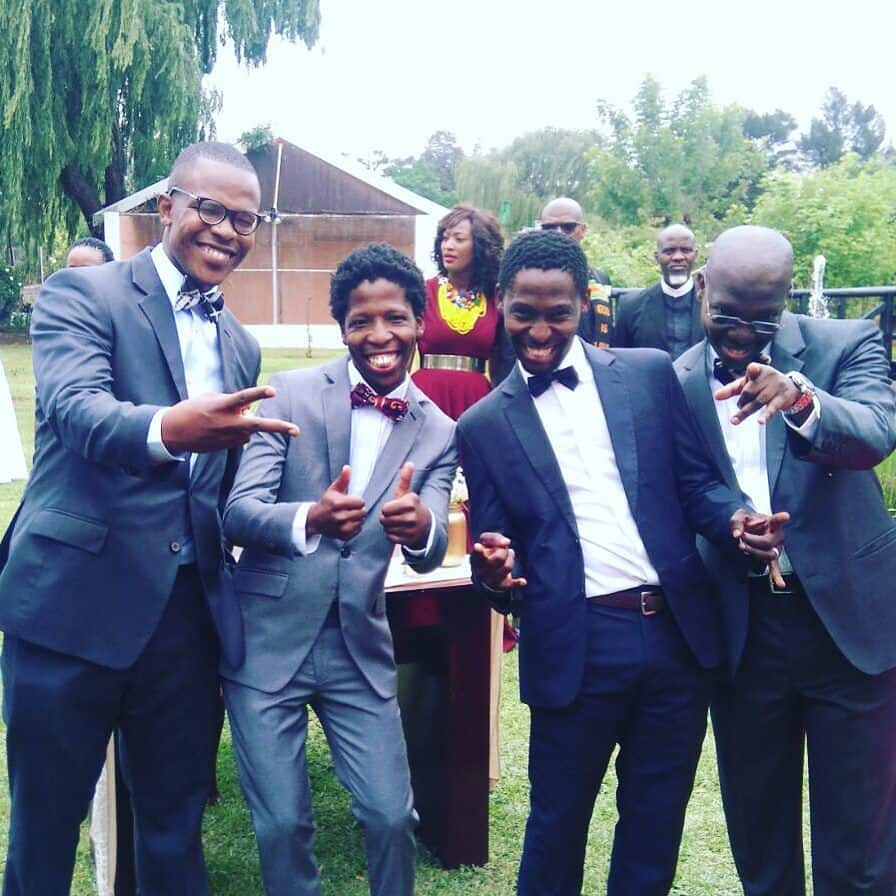 The actor has three brothers whom he says have been very supportive throughout the years.
READ ALSO: Robert Hobbs bio: Age, spouse, career, nominations, movies, profile, net worth
Wandile Molebatsi grew up in the filming and television industry. He works hard to stay relevant by being humble and knowing how to deal with the many challenges that come along. He also has a strong support system, including his brothers, parents, and beloved wife.
READ ALSO:
Nelson Chamisa age, children, wife, education, cars, house, net worth, latest news
Davido net worth, parents, Ray Hushpuppi, girlfriend, cars, houses, private jet, profile
Sibongile Mlambo bio: age, boyfriend, parents, education, career, profile, net worth
Source: Briefly News