Nicholas Ninow age, fiance name, mother, dros video, case, testimony, and verdict
Nicholas Ninow has been on the limelight for quite some time now. South African media and the public constantly refer to him as the Dros rapist after he raped a 7-year-old girl last year. The long trial has revealed a lot about Ninow and his background. Before his conviction, interest groups followed the proceedings carefully. Here is all to know about the matter.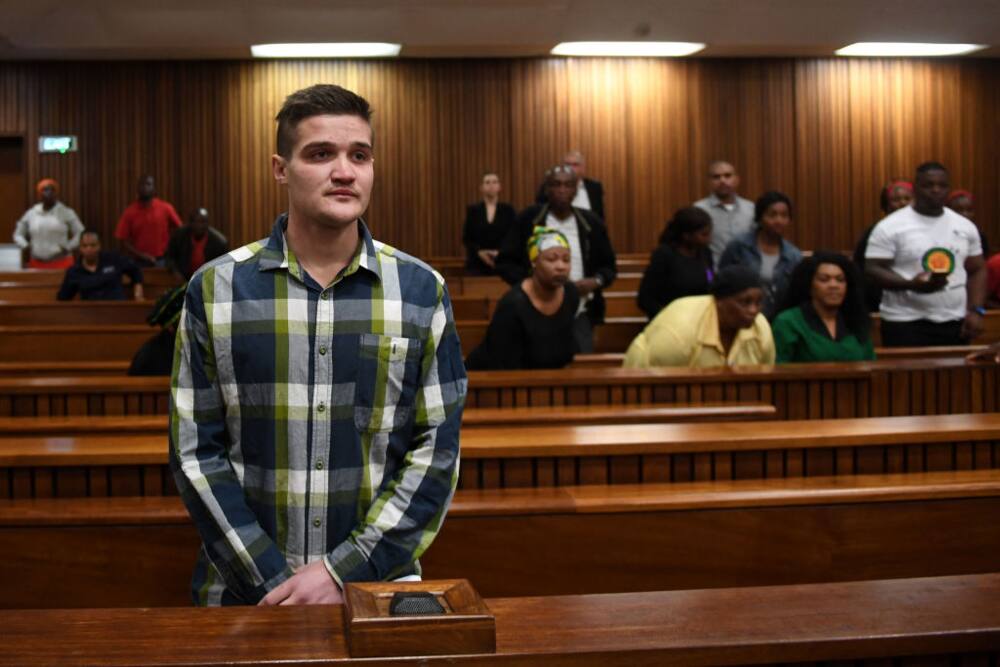 For most avid followers of justice and human rights issues, the Dros rapist sentence was one that brought back a lot of hope in the justice system of the country. Despite being a long trial, the end was relieving for many. It appears as though the accused had issues of his own that may have triggered his behaviour.
Nicholas Ninow biography
The court proceeding revealed so much about the sex offender. It was during the trial that South Africans and the world at large got to learn of how Nicholas was also abused at a young age. Other revelations on his drug and substance abuse from the tender age of 10 through his teenage years also came up. He was a broken child whose experiences contributed to his evil act. Through psychiatric evidence, as well as testimonies from his family, the public got to know more about Ninow.
Nicholas Ninow age
Nicholas is 22 years old. He was born in 1997 in Pretoria, Gauteng.
Nicholas Ninow mother
Nicholas Ninow's mother is known as Chantelle Ninow. She too struggled with drug abuse, something that she reflected on her kids. She admitted to having been part of the problems he faced as a child.
Talking to SABC, she said that she took alcohol with her kids, and this may have affected their childhood and life in general. As a broken mother, she felt that she could have done more for the son, but it was now beyond her, and nothing could be done to reverse the damage.
As a recovering and self-admitted alcoholic, she broke down during the interview saying that she is partly to blame for her son's dysfunctional life. She accepted that the wrong home environment that she exposed him to in his younger years played a major role in turning Nicholas to who he was.
Nicholas Ninow family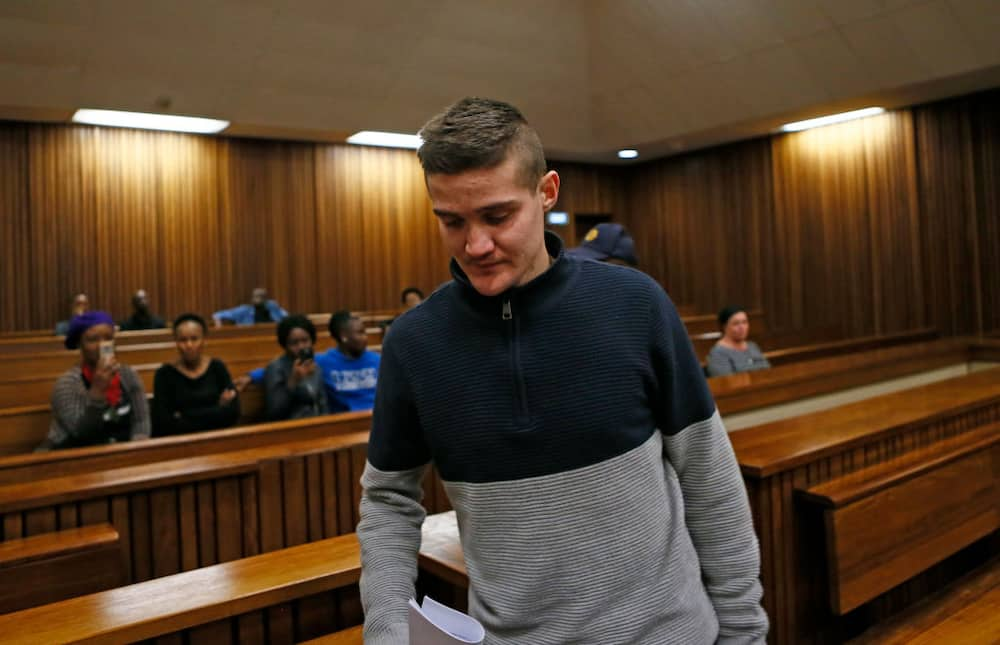 Apart from Nicholas' mother, he also has a grandmother who was mostly present at the trial hearings. She testified about his life and was quick to admit that his grandson's life was not easy. She explained how she had done her best to bring him up despite his hurtful past.
The grandmother, Pauline Gericke, said that there is a good side to her grandson. In her statement during one of the hearings, she said,
I want the court to recognise that Nicholas is not just the Dros rapist. There's another side to Nicholas, there's a good side, there's a side that I love, there's a side that I raised to be a good boy. But because of the first eight years of his life, where he was abused and used, and because of the drugs that was brought into his life - and I do not for one minute say that Nicholas should not be punished - I do not say that he's innocent, he is guilty, I know that. But I do believe that there are mitigating circumstances and that there is another side to Nicholas, that he is NOT, the Dros rapist... that's all I have to say
While she was not excusing him for the wrong he did, she wanted people to see it from another point. He was a disturbed child and that is why he did what he did.
Apart from his grandmother and mother, Nicholas has two other siblings. This came out clearly when the mum, in an interview, apologized to her entire family and said that she loved all her three children.
I just want my family and my children to know that everything that has happened – that has been negative and bad, the pain that I caused them – I just want them to know I never meant to hurt any of them. I love my son – I love all three of them.
According to a social officer and the probation officer, during the trial, Nicholas did not have a good background. He appears to have been tormented when he was very young. Detailing the history of his childhood, Dete Kelder explained to the court that the 22-year-old had been sexually molested at 4 years and again at 8 years old.
Nicholas Ninow fiance
In one of the trials, Ninow revealed that his fiance left him after he was arrested. He was engaged to Carla Van der Merwe before the Dros Rape.
Nicholas Ninow video
In a testimony captured in the video, Nicholas blamed drugs for his actions. He said that he was not thinking about the consequences of his actions when he did it. He had been high for a few days and was making decisions impulsively.
However, he went on to tearfully apologize for his actions saying that what he did condemn him more every day ever since the realization of his action dawned on him.
Nicholas trial and sentencing
Nicholas was at first allegedly accused of raping a 7-year old girl in a bathroom in Dros hotel in 2018. Before he could be cleared and declared fit to undergo trial, a magistrate ordered on 31st October 2018 that he should undergo a psychological evaluation by three doctors. This saw him get booked at Weskoppies Psychiatric Hospital in Pretoria. By 8th February 2019, he was declared fit to proceed.
After a series of testimonies from both sides, and with the state prosecutor,Dorah Ngobeni, being especially merciless, the case ended with Nicholas being convicted and sentenced with the maximum sentence for rape offenses.
Accused testimony
When the accused tried to hide behind the 3-day drug binge that had completely caused a wrap in his mindset, Ngobeni was quick to challenge his reasoning, asking why he went ahead to destroy the evidence by flushing away the girl's pants after the act. This could only mean that he was well-aware and of sane.
With several people taking the stand to explain why he had done what he did, it was left for the judge to decide. The psychologist explained that if the accused was guided psychologically and rehabilitated to deal with his drug abuse problem, he would change and pose no threat to the public since he had not indicated any pedophile tendencies.
However, the opposite would happen if such measures were not taken. Even with the social worker's explanation about his abuse as a child, the judge still ruled out the possibility of the offender's less guilty justifications.
READ ALSO: Dros rapist found guilty: South African wants Nicholas Ninow punished
Powerful private evidence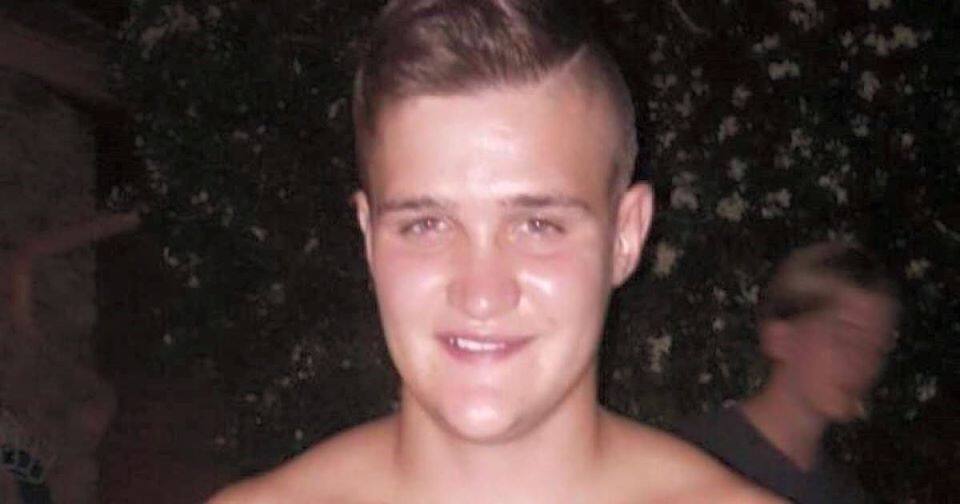 The final blow came in when the mother and daughter's private testimonies were submitted. This was a recount of the experience the little girl went through. It also explained how the mother found her daughter asking for help.
It appears as though Ninow was not remorseful after the act as he told the mother and staff of the hotel to stop disturbing him. The things he did to the little girl were still traumatizing even a year later as the girl and mother were undergoing counseling sessions to recover.
Judge Mokhine Mosopa final ruling and verdict
In a move backed up by many different quarters, the judge found Ninow guilty and sentenced him to life in prison for the first count of rape. He considered his age and said that there was nothing immature about the decisions Nicholas took when he flushed the child's pants after raping her.
The judge did not find any evidence of Ninow's remorse despite his defense bringing in a letter and poem to court. Even though they were addressed to his victims, they never got to the intended destination. According to the judge, this only showed that the victim was aware of the heftiness of his case and not necessarily remorseful.
In addition to getting life in prison for his first offence, he also got 5 years on the count of defeating the ends of justice and also another 5 years on the count of possession of an illegal substance.
The judge explained that count one and three will run concurrently whereas count two will run consecutively. In conclusion, he ordered that the accused particulars should be added to the sexual offenders' register.
While his mother and grandmother broke down after the sentencing, the rest of the gallery danced in celebration. A lot of people welcomed this decision including the National Prosecuting Authority (NPA) spokesperson, Mr Phindi Mjonondwane. Other lobby groups and interested facets agreed with the ruling that despite the accused having confessed, the judge had ruled fairly.
While the case of Nicholas Ninow was an emotional roller-coaster for all that were involved, it is clear that there is no justification whatsoever to rape a child. It is also true that a psychological problem can be a major issue if left unresolved.
READ ALSO:
Nicholas Ninow: Judge hands down life sentence in Dros Rape trial
SA reacts to Nicholas Ninow's life sentence: That child got justice
Nicholas Ninow's mother: My son's not a rapist, it was a mistake
Source: Briefly News