Top 15 South African artists
Most of the South African artists are painters because the art in this country plays an important role. The biggest South African artists have gone through renowned art schools in the country, such as Michaelis School of Fine Art (at the University of Cape Town), the University of Witwatersrand, and the University of Stellenbosch.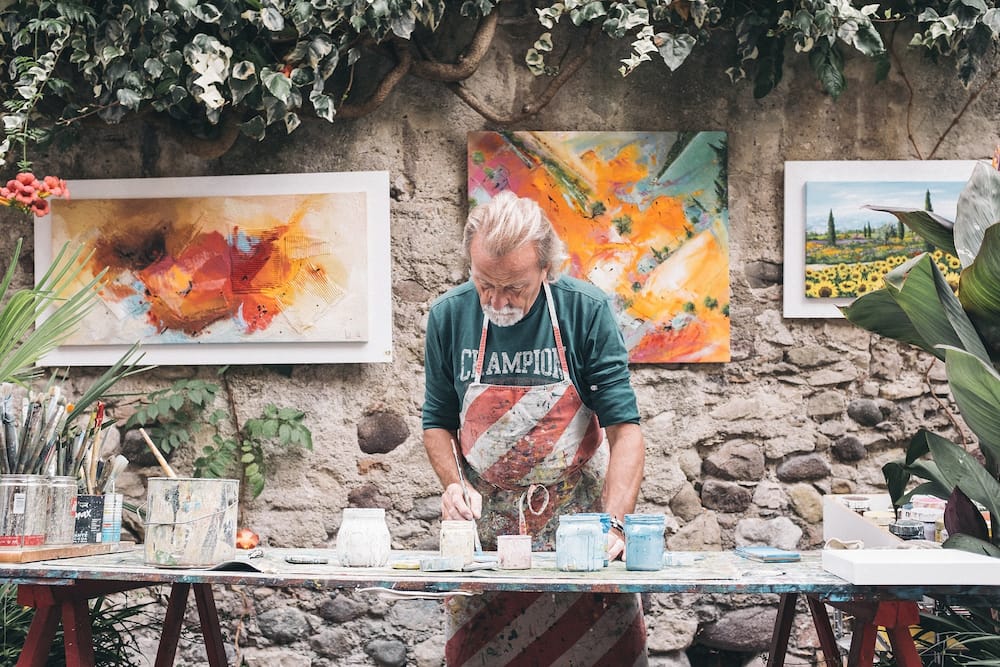 Artists in South Africa have exhibited their unique talents and countless impressive pieces of art in prominent art galleries and events internationally, thus putting South African art in the spotlight. Art South Africa pays highly in the local and global markets. There is a high demand for sculptors, portraits, and so on from African artists in the world.
Which South African artists names are the most famous?
Here is a list of top 15 South African artists painters who make the nation proud.
Adriaan Diedericks
He was born on 1st November 1990 in Capetown. He got a fine arts degree at Stellenbosch University and graduated in 2012. Adriaan was an apprentice at Lionel Smit from 2013-2014.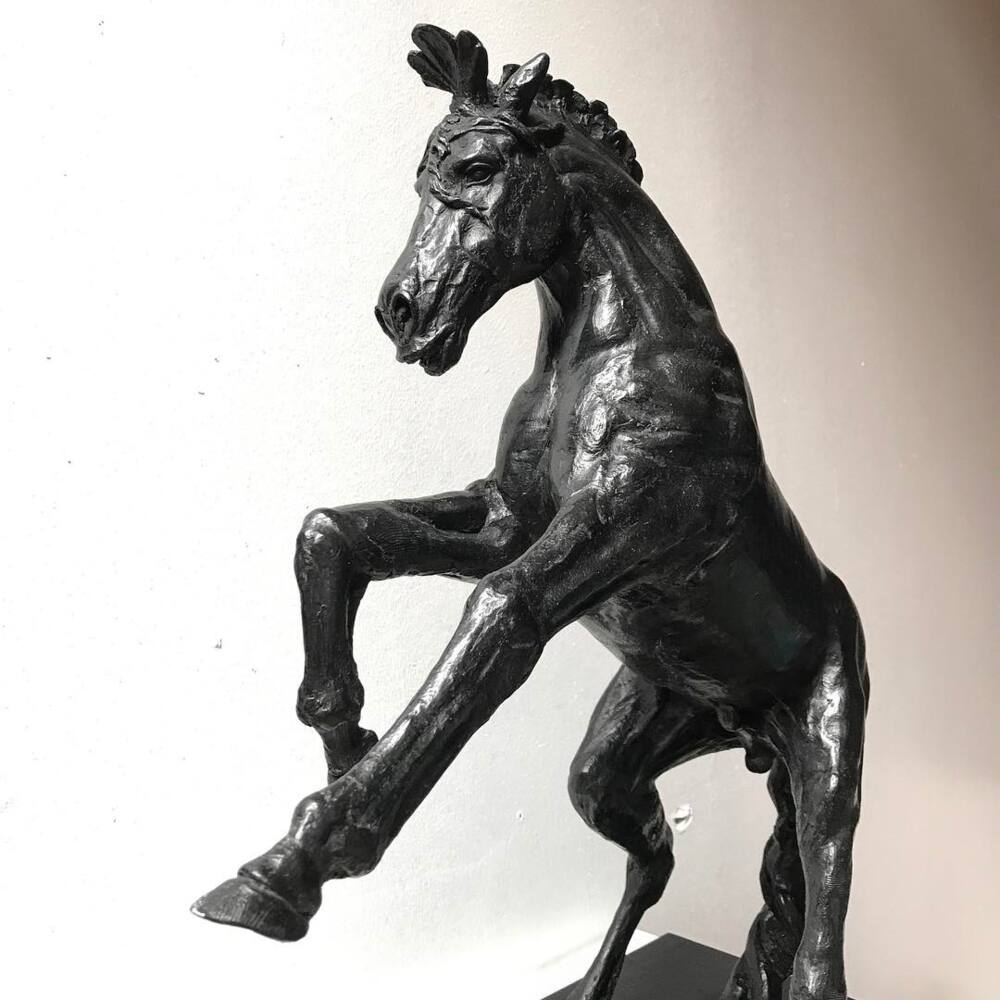 He is famous for his modern bronze sculptures that have been refined from the Ancient Greek statues. Notable publications like Country Life, SA Art Times, Effe O' Arte, and Top Billing have featured him. He has participated in famous exhibitions like Art Fair Strasbourg and Cologne.
Tom Cullberg
He is a Michaelis School of Fine Art graduate. Cullberg is a Swedish who was born in South Africa in 1972. His work has been showcased in the Swedish parliament, the Johannesburg Art Gallery, IZIKO South African National Gallery, Goteborgs Konst Museum, and Kulturhuset (Stockholm).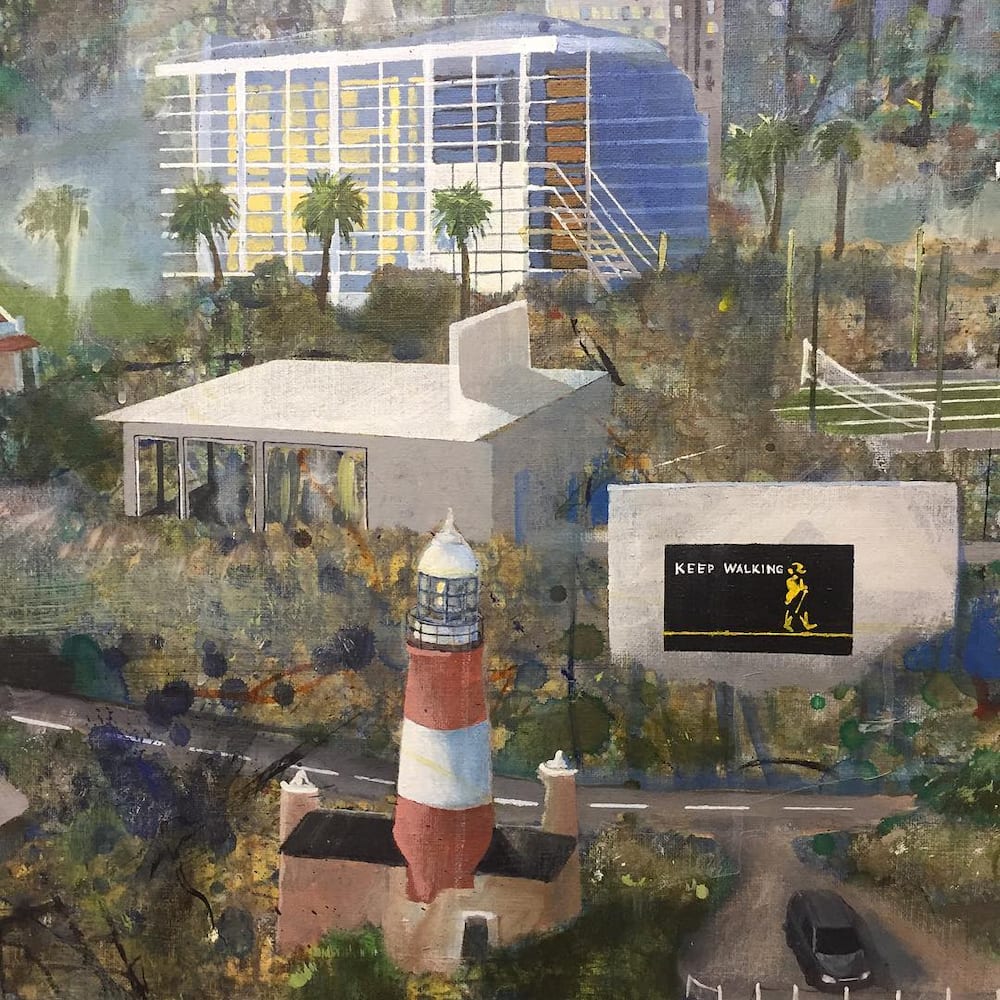 The best paintings from him are Finding New Life in an Old Form, SASOL, Spier, and Hollard. He has participated in several international exhibitions, including SCOPE, New York.
John Meyer
He is one of the most renowned SA artists. The painter specializes in painting portraits, landscapes, and genre scenes. Slater Memorial Museum, Connecticut, and the Everard Read Gallery, Johannesburg, are among the many prominent places that he has exhibited his work.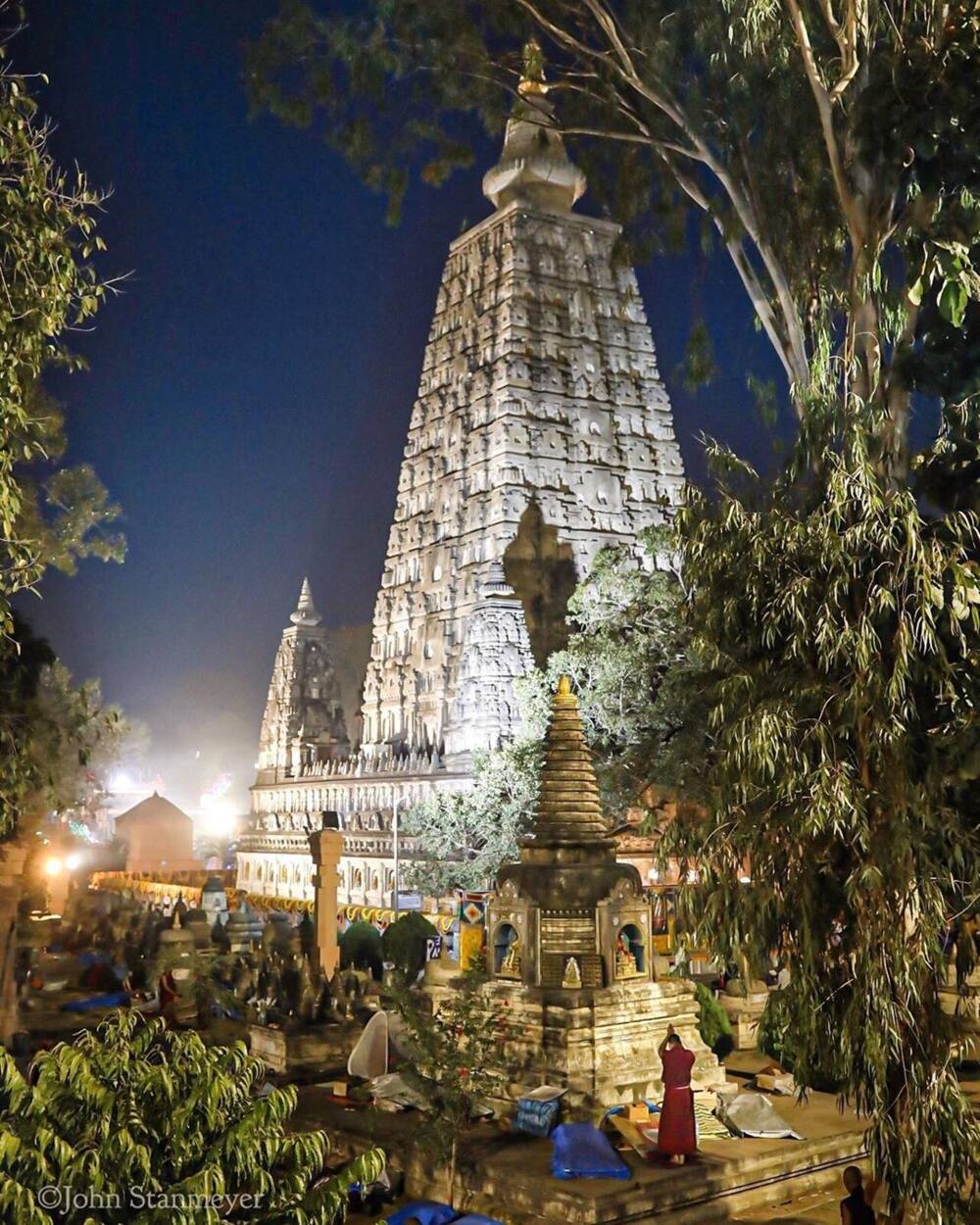 He was born in 1942 in Bloemfontein, South Africa. He went to Johannesburg Technical College School of Art. Upon graduating, he worked in London as an illustrator and in advertising. He lives and works in Johannesburg.
Callan Grecia
Born in 1995 in South Africa, Callan is an incomparable visual artist. He uses digital technology to paint. His work, Shady Tactics, was featured from 5th May 2018 to 9th June 2018 at SMAC Art gallery's exhibition. He is an atheist.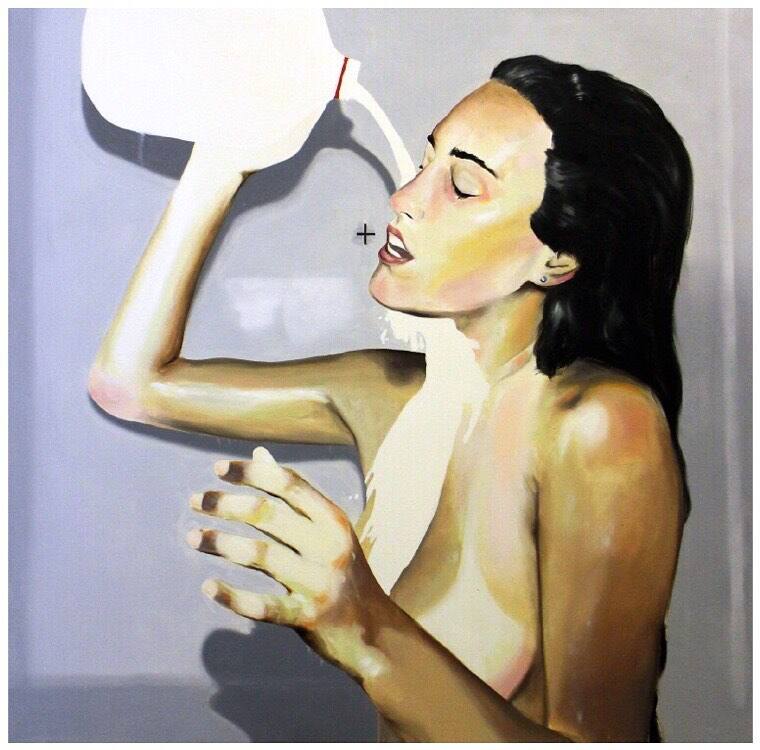 Julia Rosa Clark
The South African artist was born on 24th August 1975. Julia has worked as a curator and an artist for more than 14 years. Her talent is impressive because she uses unique materials from children's toys, fabrics, paper cut-outs, and so on. She showcases her art on the walls, ceilings, and floors.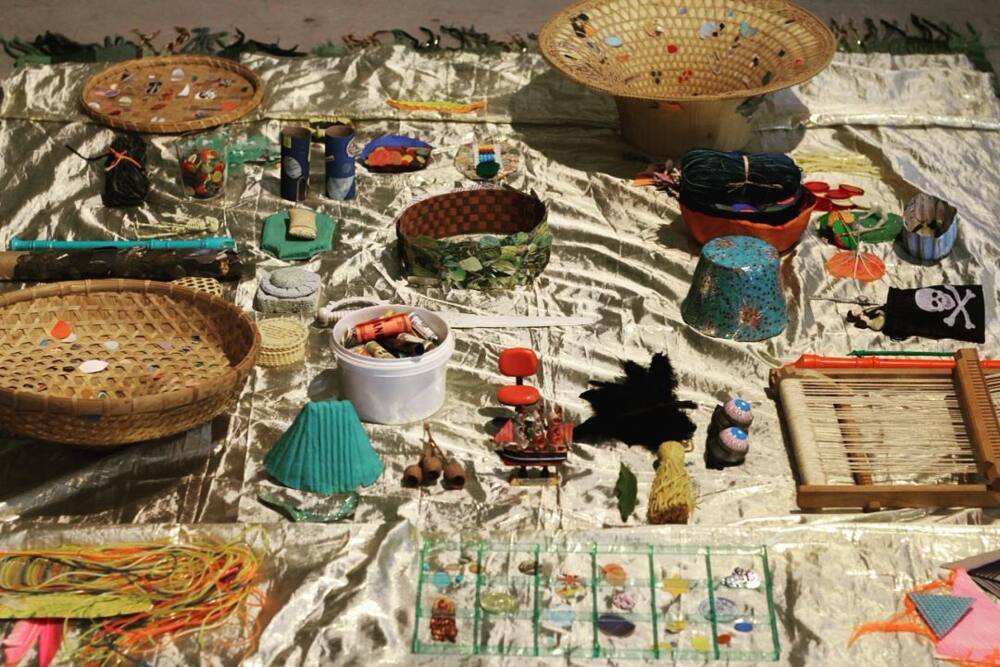 She has been a lecturer at the University of Cape Town, Cape Town School of Photography, the University of Stellenbosch and the Cape Town University of Technology. Her most famous pieces of art are Hypocrite's Lament (2007), Jubilee and Uplifting (2007), and Paradise Apparatus (2010).
Matthew Hindley
Hindley was born in Cape Town, South Africa, in 1974. He is a 2002 graduate from the Michaelis School of Fine Art, Cape Town. There, he was honoured with the Michaelis Prize.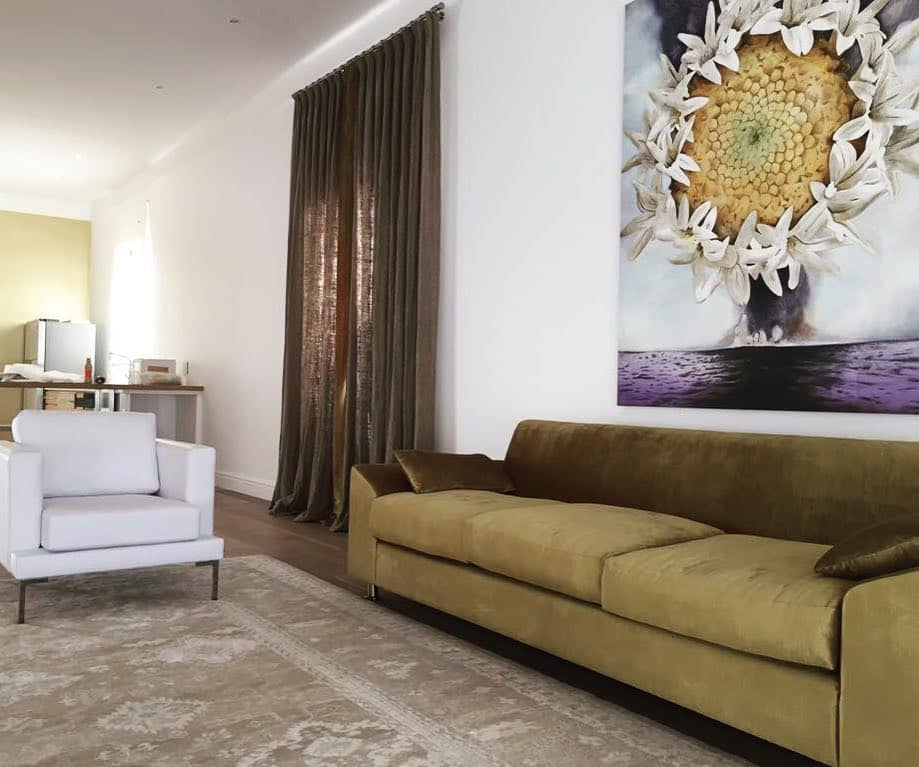 His well known painted art includes An Everlasting Once, Twilight of the Idols, and Resurrection (Der Brennende Wald). He has presented his work in several famous art shops and events in South Africa, Hungary, the USA, India, France, China, Brazil, Switzerland, Germany, and Italy.
Nicholas Hlobo
The talented Xhosa sculptor was born in 1975 in Cape Town, but he was raised in Transkei, South Africa. He is proud of his LGBT sexuality. Hlobo lives and works in Johannesburg. He uses a variety of domestic materials for his art. He completed his degree in Fine Arts degree at the Technikon Witwatersrand in 2002.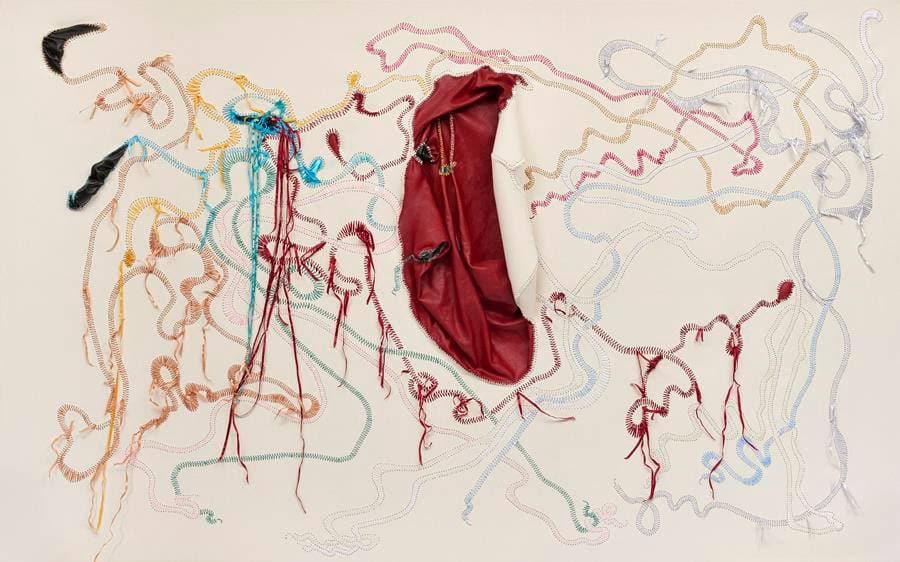 READ ALSO: Payback - Influencer shows off hilarious pencil drawing of Rasta
The three significant wards that he has received are the Tollman Award for Visual Art (2006), Standard Bank Young Artist Award (2009), and Rolex Visual Arts Protégé (2010 and 2011). His works have been exhibited in the USA, Sweden, Sydney, China, South Africa, and France.
Paul Emsley
He was born on 25th August 1947, Glasgow, UK, but he resides in Bradford-on-Avon, Wiltshire, England today. He is into drawing and painting. He painted a beautiful portrait of Nelson Mandela in 2010. He was given a BP Portrait award in 2007.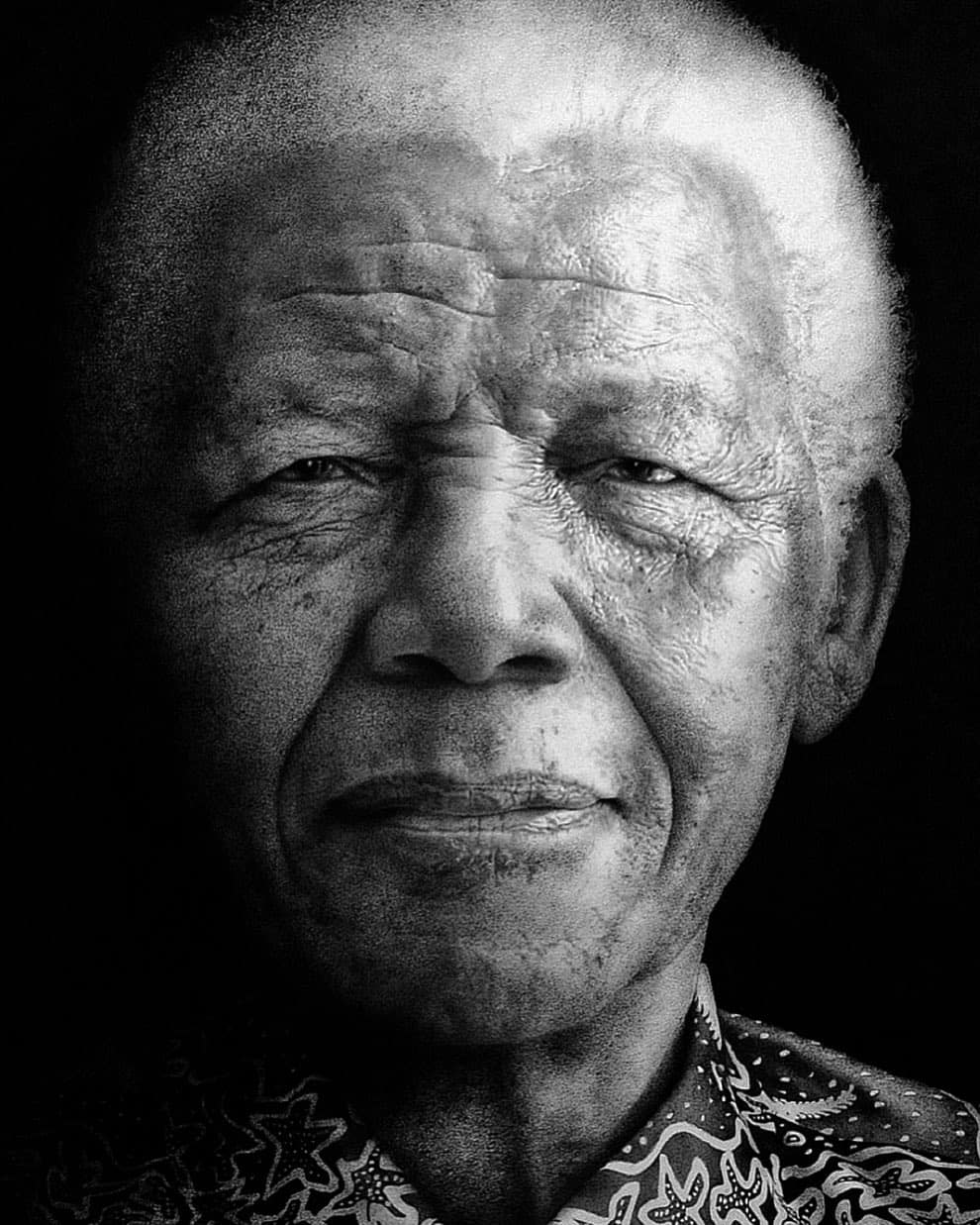 Ruann Coleman
Born in 1988 in Johannesburg, the promising artist uses materials from the environment and recycles junkyard waste. He is a fine arts degree holder from Stellenbosch University. SMAC Gallery and FNB JouburgArtFair exhibited his work. His masterpiece, named Faktura, has a spectacular view.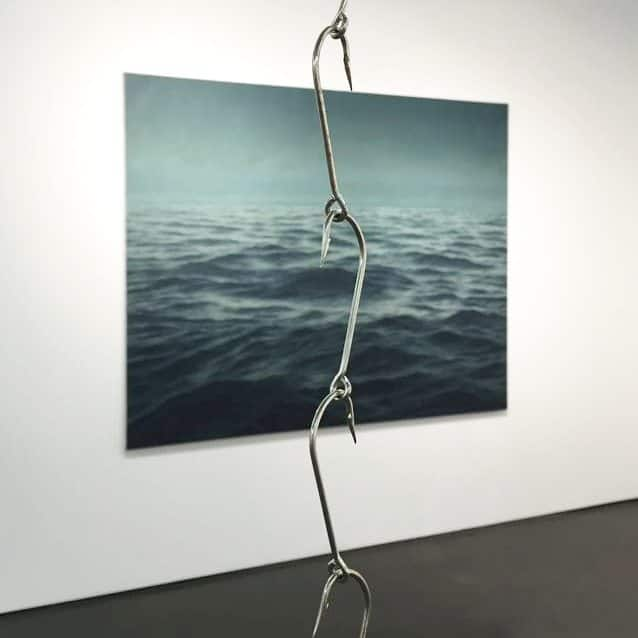 READ ALSO: Boy, 17, who was expelled from school because of his SATANIC paintings lands lifetime opportunity (photos)
Lisa Brice
Although she lives in London, Lisa was born in 1968 in Cape Town and grew up in the same place. Her fine arts degree is from Michaelis School of Fine Art. Her work has been presented in England, the USA, and South Africa.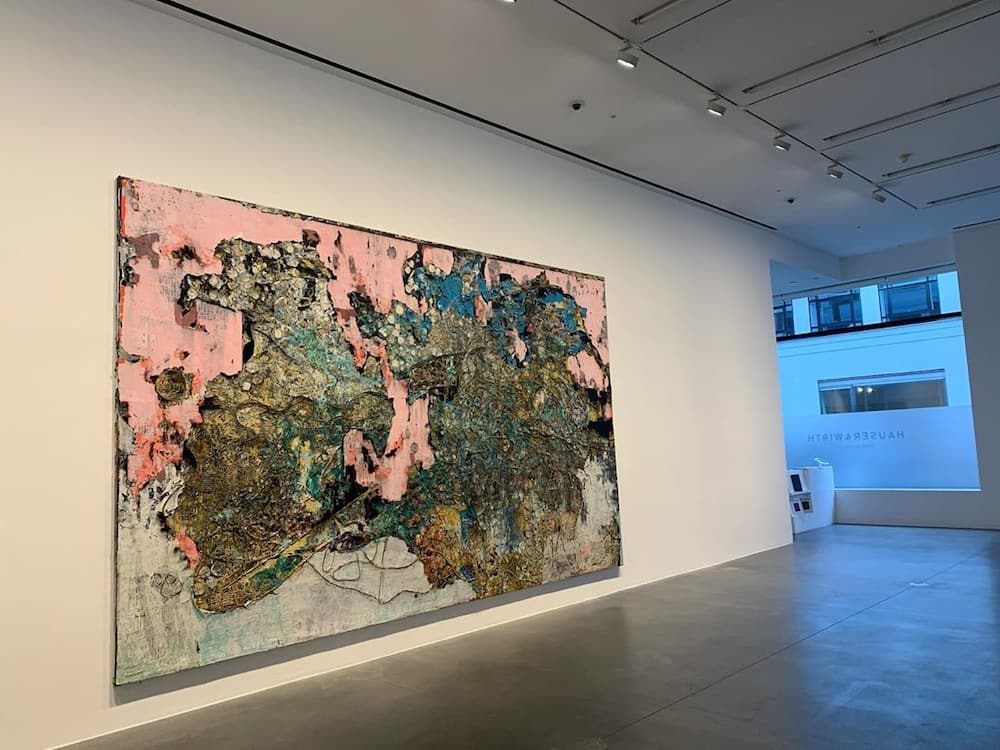 Deborah Bell
She is an internationally recognized South African painter and sculptor who was born in Johannesburg in 1957. Her paintings are inspired by several cultures from Greece, Egypt, China, Europe, and the Christian community.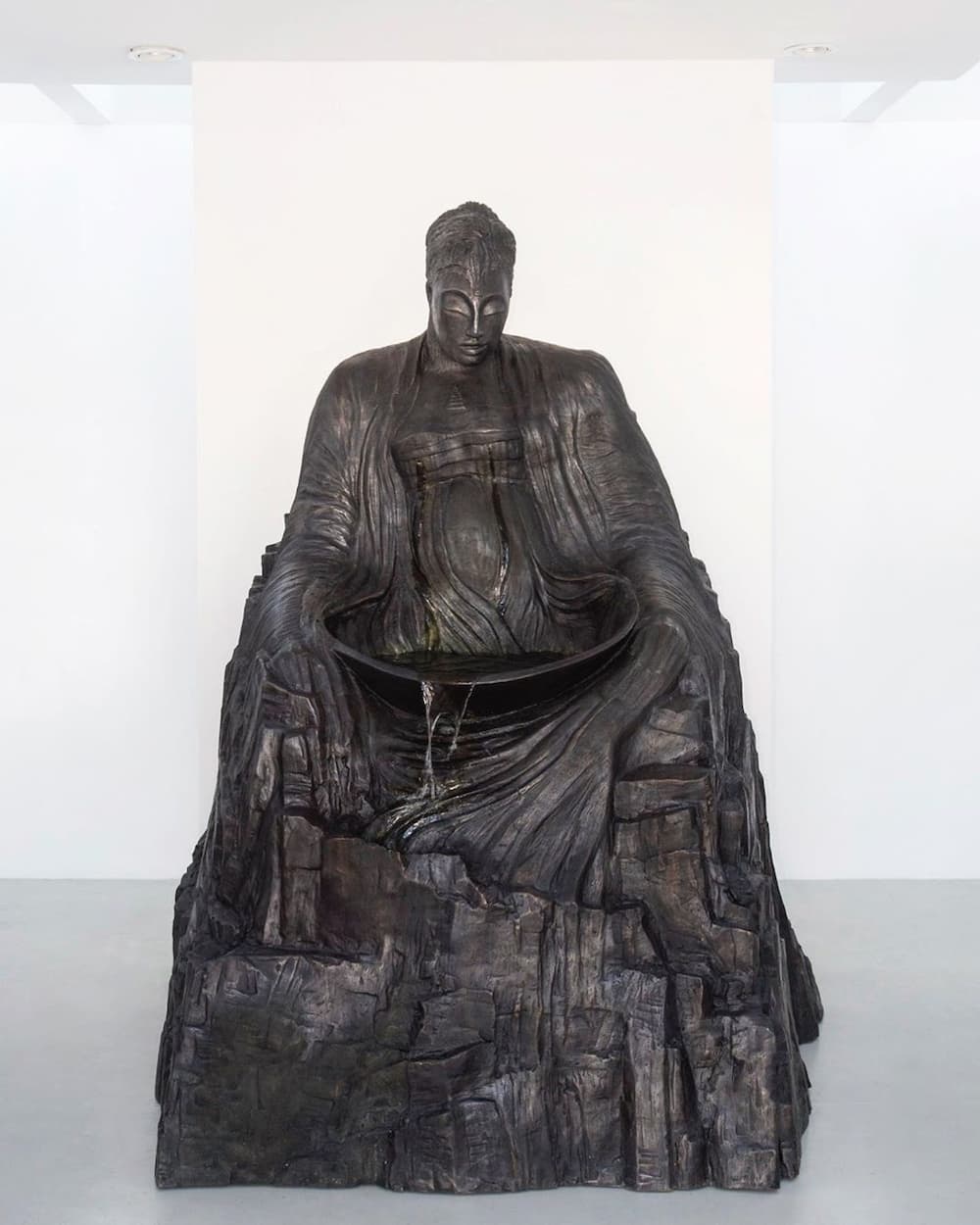 READ ALSO: Watch as sand artist creates stunning artwork in just 40 seconds
At the University of Witwatersrand, she got her BAFA (Hons) and MFA degrees. She works from her studio in Magaliesburg. Bell has been a lecturer at the university she went to and other higher learning institutions in South Africa.
Uli Aschenborn
He is an animal painter. He springs from a lineage of great African wildlife painters. His grandfather, Hans Anton Aschenborn, and his father, Dieter Aschenborn, were renowned animal painters who preserved the African heritage using their art.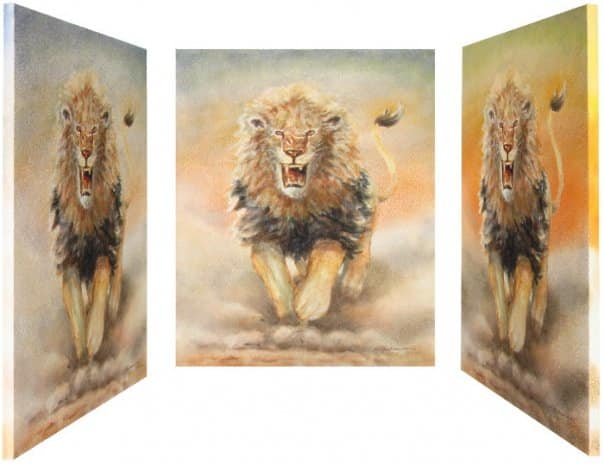 He was born on 6th September 1947 in Johannesburg. Uli has an impressive piece named Girl-Elephant. The picture changes from a girl to an elephant when viewed at different angles.
Beezy Bailey
He was born on 21st July 1962 in Johannesburg. For more than thirty years, he has produced paintings, sculptures, prints, and ceramic arts that have captured the attention of the globe. He has had a lot of exhibitions in London, Germany, and Austria.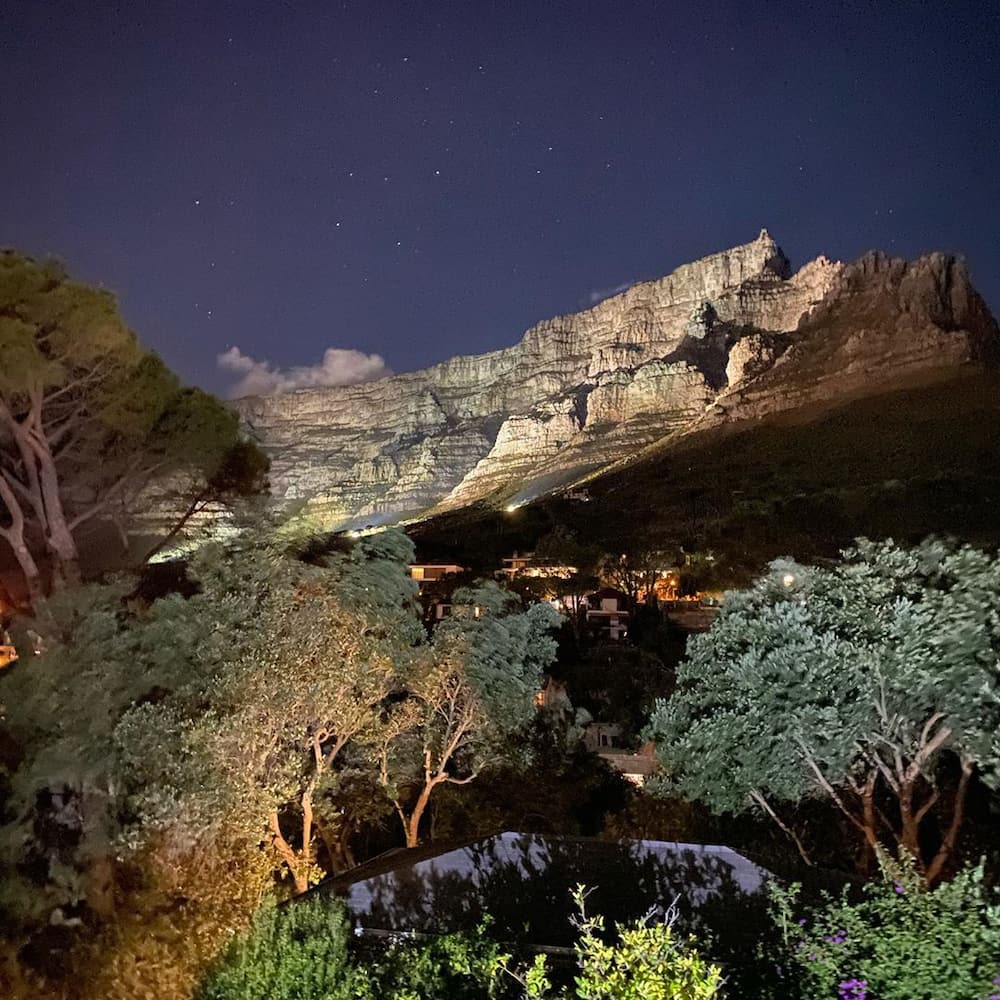 READ ALSO: Rasta offers to paint #KFCProposal couple, Mzansi does not approve
Anton Kannemeyer
He has lectured at the University of Pretoria, the University of Stellenbosch, and Technikon Witwatersrand. He is famously known as Joe Dog. He was born on 30th October 1967 in Cape Town. He is a comic artist who graduated with an MFA in 1997 at the University of Stellenbosch.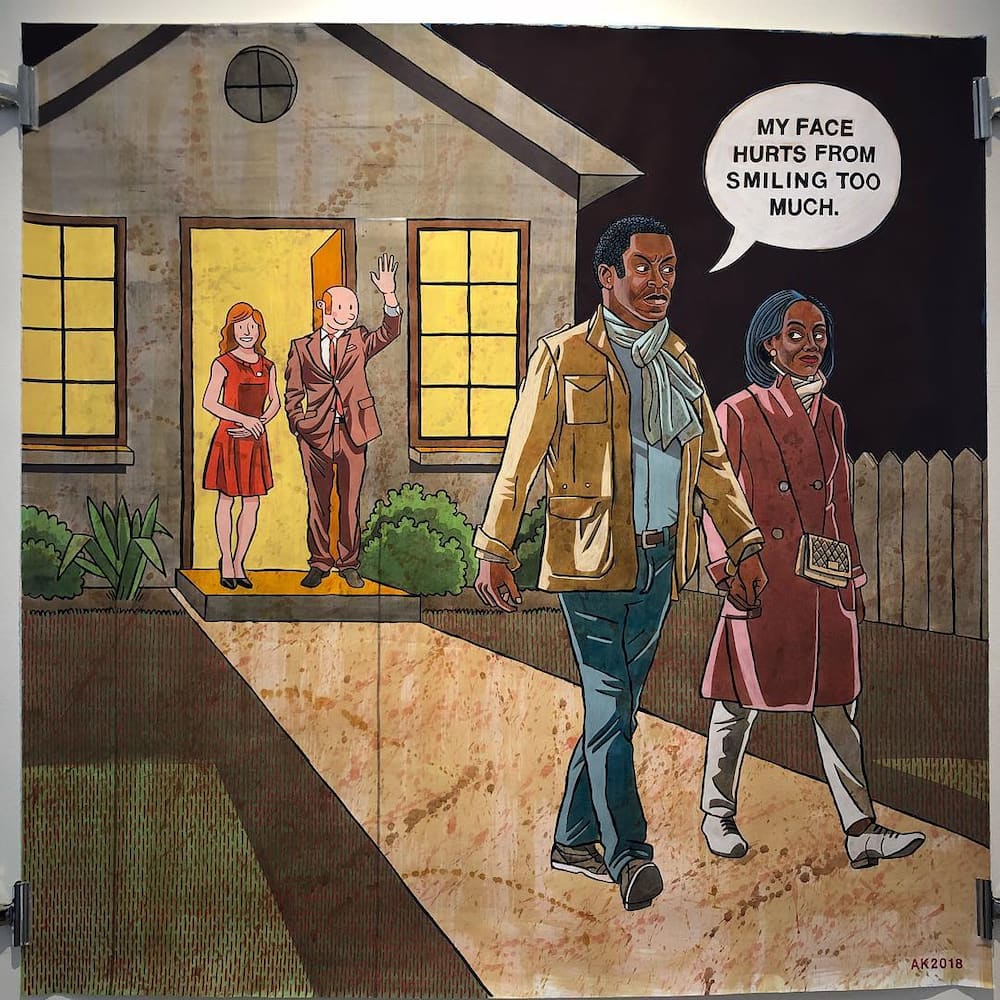 Jane Alexander
Born in 1959 in Johannesburg, she is the owner of the famous sculpture, The Butcher Boys. Her art is motivated by social and political issues in South Africa. She makes videos, sculptures, photomontages, and photography. She lectures at Michaelis School of Fine Art. She obtained a Fine Arts degree and masters from the University of the Witwatersrand.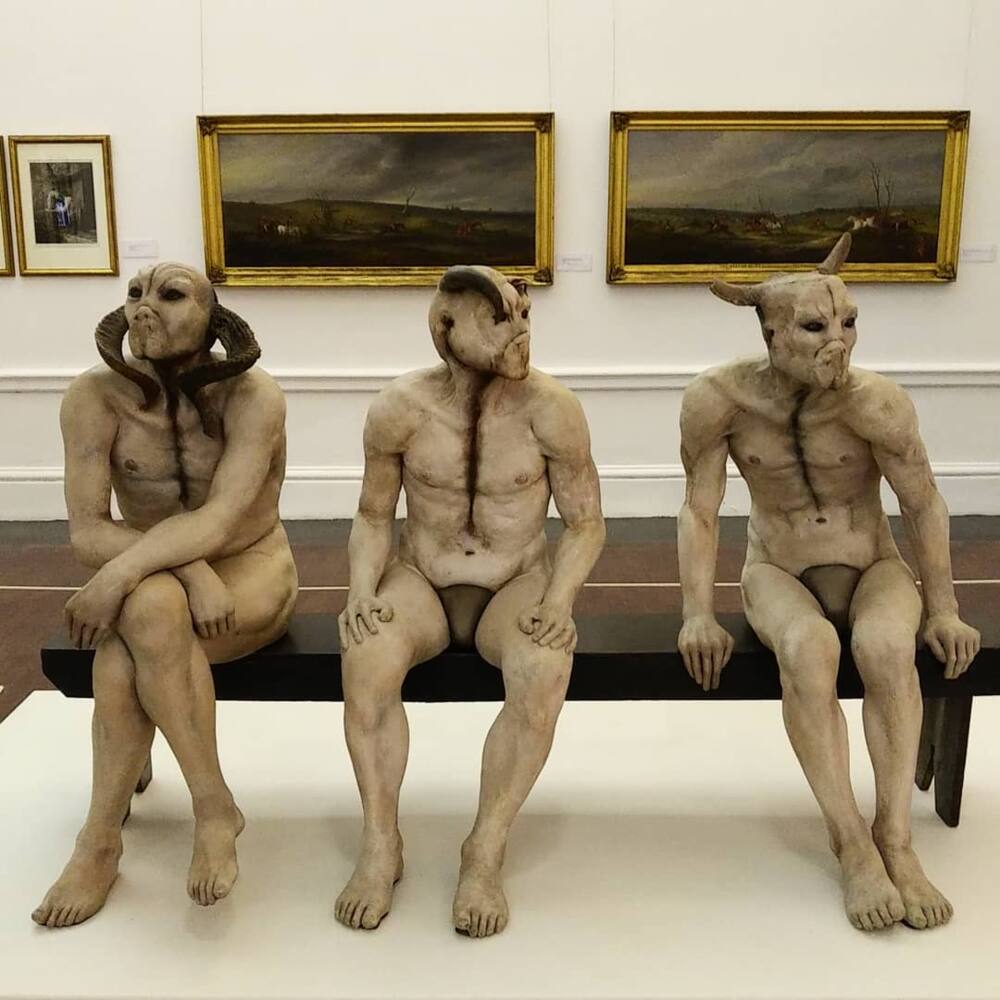 READ ALSO: Where's Rasta? Mzansi wants to know why he hasn't painted Uncle Bob
Which online art shop South Africa is the best?
South African artists paintings for sale are available online. Some of the art shops have walk-in branches that you can visit. Here is a list of the best art shops SA:
Stellenbosch Modern and Contemporary Art gallery (SMAC)
Everard Read Gallery
WHATIFTHEWORLD gallery
South African National Gallery
Stevenson gallery
Knysna Fine Art gallery
Goodman Gallery
African Craft Market of Rose Bank
Lembu gallery and studio
Gallery MOMO
AVA Gallery
KZNSA Gallery
Fried Contemporary gallery
Scarab Village
Lesedi Cultural Village
Hand In Hand Visual Art and Studio
Hardys Memories of African African Art and Curios
South African artists who are confident in their talents and desire to make it in life through their talents should enrol in art schools to polish their skills. A large number of the world's best SA artists are uplifting young contemporary artists by lecturing in art schools. Uprising South African painters should take advantage of the path for success that their predecessors have created for success for them.
READ ALSO: Famous South African artists and their greatest pieces of work
Source: Briefly News