Who is Eminem's ex-wife, Kimberly Anne Scott? Learn everything about her
Eminem's ex-wife, Kimberly Anne Scott, is a renowned author and mercenary instructor. Some of her books are Kids in Context: The Sociological Study of Children and Childhoods and Mommy! There's a Snot Man Standing Next To You. She and Eminem started seeing each other in the 1980s when they were teenagers. At that time, the award-winning singer's career had just kicked off. He was a rising national star. The lovers were in an abusive relationship on-and-off marriage, which was the talk of both local and international media houses for years. Eminem released a song that damaged her reputation and disgraced her publicly.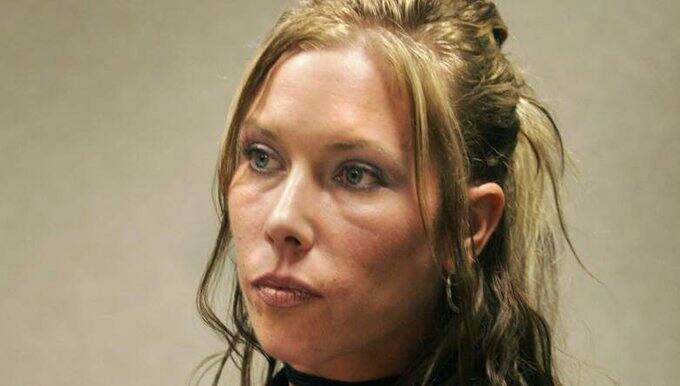 The couple married in 1999 and split officially in 2001. They got a second divorce in 2006 after the three-month reunion. The mother of four has cheated death twice. She has also been arrested twice owing to the usage and possession of hard drugs. Kimberly Anne Scott net worth is $2.5 million.
Kimberly Anne Scott profile summary
Full name: Kimberly Ann Scott
Date of birth: 9th January 1975
Age: 45 years
Career: Writer and freelance illustrator
Nationality: American
Marital status: Divorced
Kimberly Anne Scott Instagram: kimscottmathers
Kimberly Anne Scott biography
Kim Scott, a Caucasian-white writer, is a Lincoln High School alumni. She resides in Detroit, Michigan, USA. She and her twin sister, Scott Dawn, were born to Kathleen and Casimer Sluck on 9th January 1975 in Warren, Michigan, USA.
Why did Eminem sing shameful things about his wife?
Kim's husband disgraced her through his song Kim, which was produced in 2000. He could not stand her because he believed that she was an adulterous woman.
In the same year, he invited her to his concert and promised to lay their differences aside. He turned against her and slandered her name in a rap song that he was performing.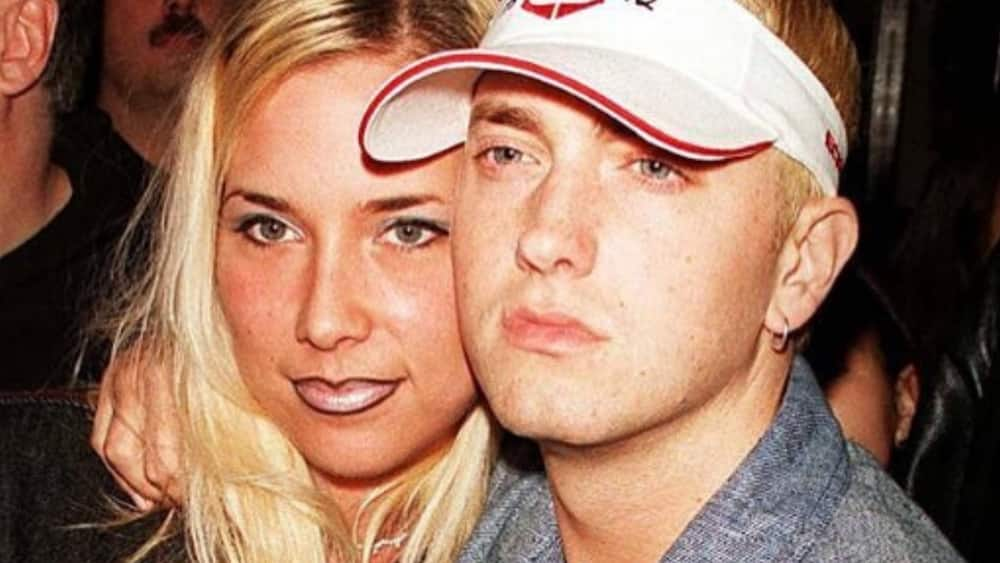 Scott's suicide attempts
After the humiliation at the concert in 2000, she almost killed herself. Their marriage was annulled in 2001. She later filed a lawsuit for $10 million in compensation, claiming that he deliberately imposed on her psychological torture. She was paid $52,000 yearly for child and annual support from her ex-spouse.
Eminem ex-wife attempted suicide for the second time in 2015. According to her confession, she was on drugs, but she banged her car purposefully in Michigan's Shelby Township.
Eminem's ex-wife fell into depression after the first divorce
She was arrested in 2001 for using cocaine. She found solace in drugs on the grounds of the pain of the divorce and financial problems that she encountered after the separation. Fortunately, Kim Scott Mathers was acquitted from the charges. In 2003, her driving permit was withheld temporarily, as she served a jail term because of drugs.
The couple rekindled their love in 2006. She was strong enough to avoid depression from the second divorce after a three-month reunion.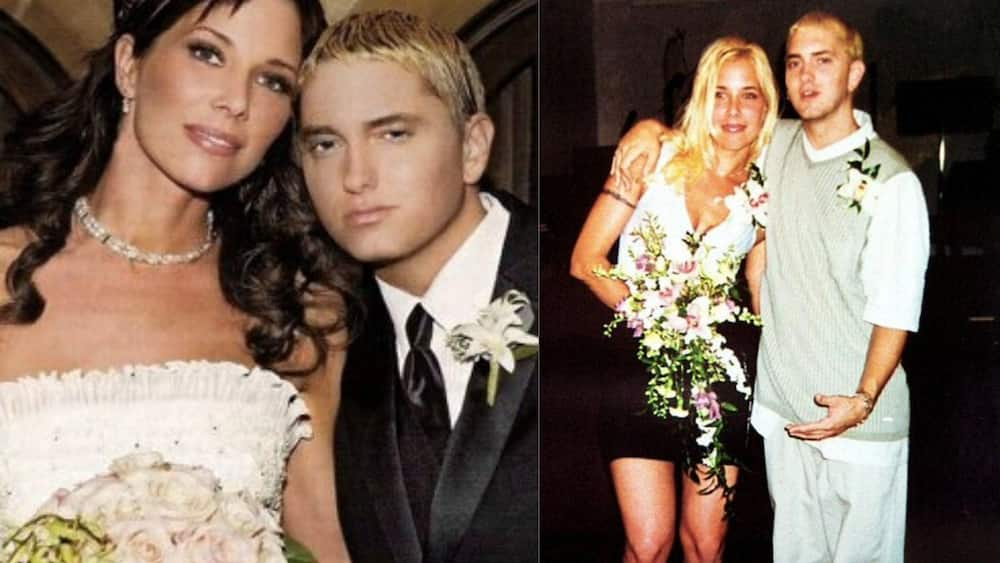 How did Kim Scott and Eminem meet?
The thirteen-year-old sisters found refuge in the outskirts of Detroit because only they could rescue themselves from their abusive, irresponsible, and alcoholic step-dad.
Eminem (Marshall Bruce Mathers III) was in several rehabs, and his father deserted him. In 1987, the 15-year-old Eminem and the sisters were at a house party. His electrifying performance of LL Cool J's song at the party drew her to him.
After the party, he received the sisters into his mum's home with open arms. They overlooked the negativity that was in their love life and got married in 1999. She got into the family way and bore Hailie Jade, on 25th December 1995. She moved out of their home with her daughter shortly after she was born.
Fame crashed their relationship because it was challenging for him to balance the obligations of a father and a husband and focus on his career ambitions at the same time. Hailie Jade is a beautiful young woman today. Below is her photograph: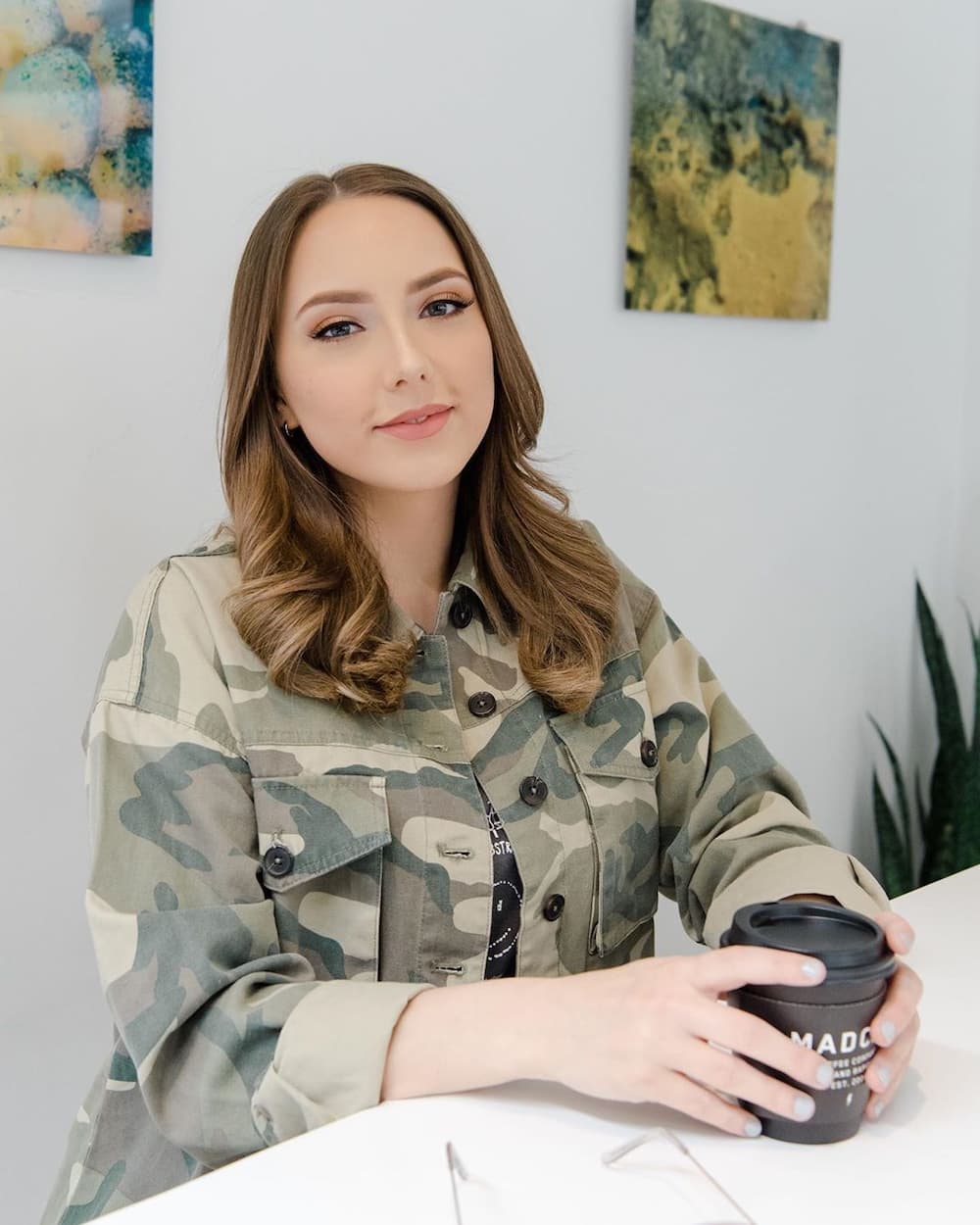 READ ALSO: Asavela Mngqithi bio: age, career, Isibaya, best pictures, car, profile
How did Eminem react when Kim kissed another man?
In the song The Kiss (Skit) that the rapper released in 2002, he talked about how uncontrolled jealousy led him into serving a two-year probation from the court. It was a love-hate relationship because he humiliated her, divorced her, but when he saw her with another man, he lost it. Eminem almost shot John Guerra when he saw him kissing Kim outside a night club.
How is Kimberly Anne Scott now?
Kim Mathers has stayed sober for ten years. She has not revealed her son, Parker Scott, who has autism. The past is gone for, and they are co-parenting their daughters. Their relationship was not all about hatred because the rapper made sacrifices that held his family together through thick and thin.
Heroin overdose killed Kim's sister in 2016. The star showed love for his sister-in-law's child, Marie Alaina Mathers, by adopting her. Kim gave birth to Whitney Scott Mathers with Eric Harter after the first divorce from the singer. Eminem adopted Whitney too. Very few people can do this for those they claim to love. In the rapper's songs, he apologized for the mistreatment he put her through. Here is a photo of Whitney: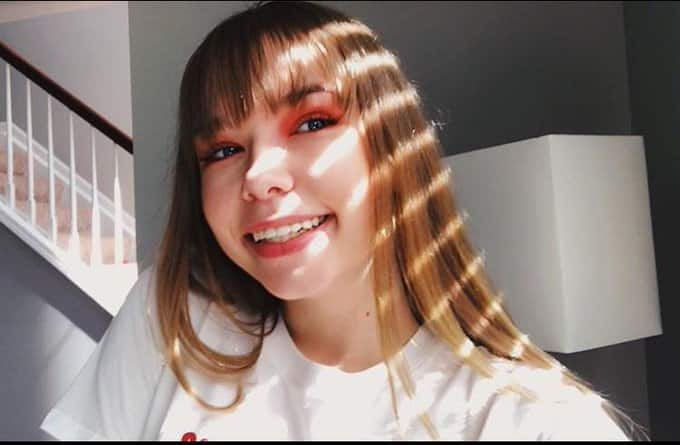 READ ALSO: Fezile Mpela bio: age, wife, family, series, tv shows, profile
Kim is filled with gratitude for his immense support in co-parenting the children. Alaina is a beautiful as Whitney. She posts little about herself on social media. Check out the photo below of Alaina and her dog: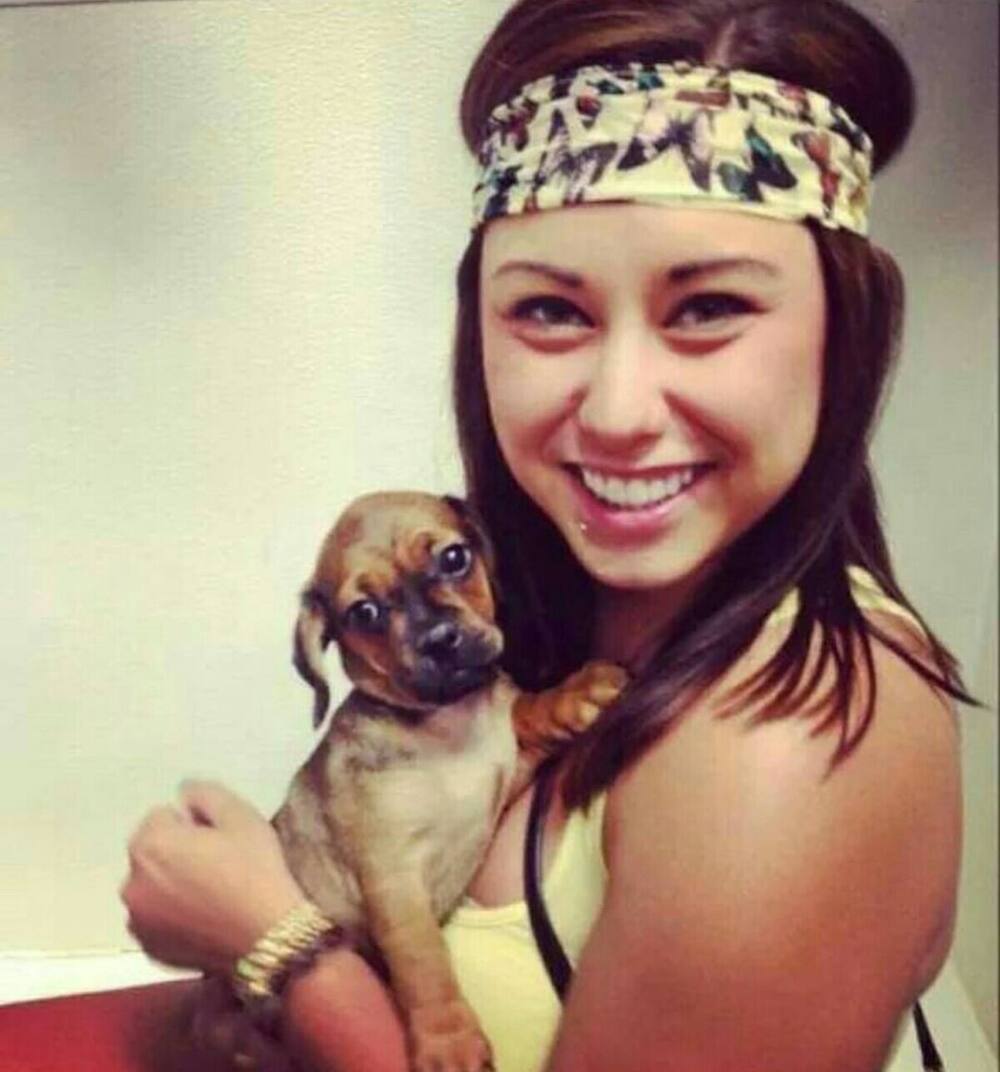 READ ALSO: Kayise Ngqula, Lerato Sengadi say lockdown helps them deal with grief
FAQS
Here are the frequently asked questions:
What happened to Kimberly Anne Scott?
In 2015, she purposed to kill herself in a car crash.
In 2003, she went to jail for possessing drugs.
In 2001, she was not sentenced for possessing cocaine.
What does Kimberly Anne Scott do?
She is a writer and a freelance illustrator.
How much is Kim Mathers worth?
She has a net worth of about $2.5 million, whereas Eminem's net worth is around $225 million.
Who is Eminem wife?
Who will the next Eminem wife be? He has never confirmed rumors that occasionally spread about him seeing several women.
Eminem's ex-wife, Kimberly Anne Scott, has lived a life of pain because of her step-father, homelessness (after escaping from home), an abusive marriage, drug addiction, and serving a jail term. Her past does not define her because she decided to change her life.
READ ALSO:
DJ Ankletap bio, real name, marriage and divorce, girlfriend, YFM
Dineo Langa allegedly distraught at being fired from 'The Queen'
Hungani Ndlovu does the most on 'Scandal', gets praise from viewers
Source: Briefly News