Mehek full story, plot summary, cast, teasers
Bollywood soap operas are favourite on our television for their entertaining love stories. Among the latest on Zee World TV is Mehek telenovela, now speedily taking over our screens. The soap, which airs on Mondays to Fridays at 17:00 is enjoying a good reception with fans hardly skipping an episode. It was written by Damini Shetty, Ishan Bajpai, Malvika Asthana, Saurabh Tewari, Srinita Bhowmik, and Vibha Tewari, then directed by Cariappa Appaya, Faheim Inamdar, and Pushpender Singh.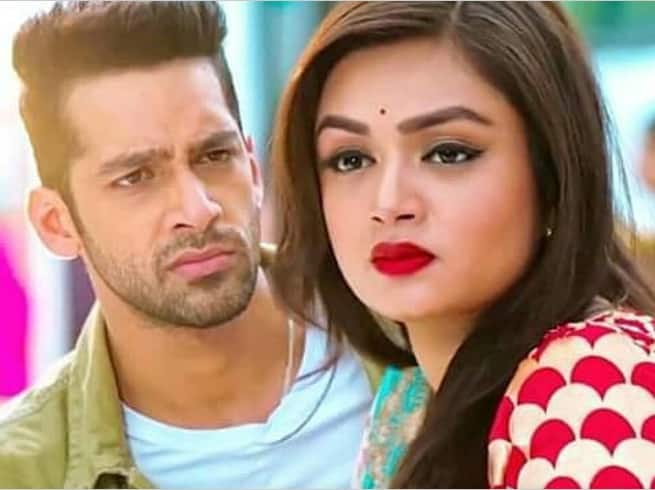 Mehek love struggles are on another level, thanks to its pool of talented cast. The soap features the theme of love with an in-depth perspective not experienced before on mainstream channels. Most of its scenes capture everyday realities in ways that captivate viewers to keep coming back for more. Mehek storyline, plot, and cast are timeless in their appeal.
Mehek Zee World
The telenovela features Mehek, a timid stay-at-home woman with social anxiety and passion for preparing food. Her life changes upon meeting with Shaurya, a top chef. As fate would have it, Mehek and Shaurya fall in love when their cooking styles clash.
Mehek full story
The story of Mehek Sharma unfolds in Delhi, where she meets Shaurya Khanna, a wealthy restaurateur. The two chefs engage in a strong romantic relationship, which suffers several struggles soon after. Their misunderstandings escalate when Mehek's workmate, Saurabh, falls in love with her.
Unlike Shaurya, Mehek comes from a humble background and is without enough confidence. She enjoys cooking for a hobby, a skill she acquired from her deceased mother. She meets Shaurya at a cooking competition over which he was presiding as judge.
Her skill with the pot impresses Ajay, her future husband, and gains the attention of his materialistic family. Meanwhile, Shaurya insistently puts her down with insults during the shooting. Mehek reaches a point where she can no longer hold in the humiliation and retaliates by slapping Shaurya. The chief chef immediately realizes his mistake, prompting Mehek to accept his apology.
Mehek accepts a hand of marriage from Saurabh. Nehal, a cousin to Mehek, is secretly in a relationship with Ajay, who rejects her. In response, Nehal attempts suicide, but Shaurya arrives in time to her rescue. Shaurya plays a trick on Ajay, shattering the wedding in the process. The bond between Mehek and Shaurya strengthens. His mother, Karuna (who fixes marriage between the two) remains supportive, even as Shaurya goes ahead to prove himself to the family of Mehek.
READ ALSO: True Love: cast members, full story, plot summary, teasers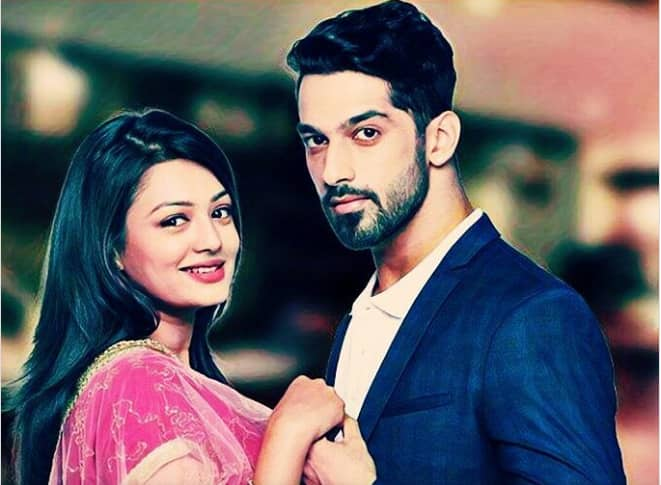 Mehek must deal with a strange turn of events on her wedding day! It turns out that Shaurya will not show up because he is abroad to promote his new restaurant. Sadly, he has taken with him her recipes as well as their patents. It occurs to her that Shaurya has been tactfully plotting his revenge on her.
Mehek makes up her mind to stay with the family of Shaurya to awaken his love for her. Shaurya masterminds the eloping of Mehek's best friend, Sonal, and her brother, Mohit. Shaurya must shoulder all the blames when Mohit and Mehek's grandmother suffers a severe heart attack. This, in turn, triggers Mehek's uncle to revenge by vandalizing Shaurya's restaurants. Shaurya responds by bringing down their shops with a bulldozer.
Mehek finally leaves after losing her hope on Shaurya. Ajay and Rohit, Sonal's ex, abducts Mehek in an attempt to rape her. After sustaining severe injuries, Shaurya shows up in time and saves her from their hands. The Sharmas take Mehek and blame Shaurya following the incident. They, however, accept him later after learning what happened.
Who will Mehek marry? Shaurya arranges for Mehek's security ahead of their wedding day. The chief officer handling Mehek's security reveals a secret that breaks Shaurya's heart. He informed Shaurya that Mehek was a surviving orphan after losing her two parents in a grisly accident that Shaurya caused twelve years earlier. Even in his state of shock, Shaurya proceeds to marry Mehek.
Their union gets rocky when Mehek finally discovers Shaurya's deception. She is deeply hurt but fakes her happiness for the sake of her family. The displeased Sharmas reopens the case after knowing the truth, resulting in Karuna's arrest. The incident clears up the misunderstanding between the two families.
In other developments, Mehek witnesses as Archie murders, while on her honeymoon at Rishikesh. Archie attempts to kill Mehek in a drowning incident, and Shaurya's wife is believed to be dead. One year later when Shaurya returns to Rishikesh, he runs into Vandana who looks exactly like Mehek. He manages to restore Vandana's memory, and Archie faces an attack that ends with his life lost. Shaurya and Mehek return home with an adopted kid, Neev.
Will Mehek get pregnant for Shaurya? Anjali, an illegitimate daughter to Karuna, ends up creating misunderstandings between Karuna and her daughter-in-law. She causes Karuna to send Shaurya and Mehek out of her house. Karuna goes ahead to declare Anjali as her sole heir. However, Karuna accepts Mehek back into her house when she learns of her pregnancy. Anjali's evil plan surfaces leading to her imprisonment.
While under incarceration, Anjali meets Svetlana, an aunt to Shaurya and they plan to break from jail. However, the plot backfires with the killing of Anjali, and Svetlana protects herself by arguing that she was preventing the escape. She regains her freedom in the process and returns home, pretending to be blind. She plots massive revenge targeting the Sharmas and Khannas. She succeeds in taking away the lives of several members of these families in a bomb attack and even succeeds in shooting Shaurya and Mehek.
The re-birth
In an unforeseen turn of events, the season begins with the rebirth of Shaurya in an affluent homestead, and Mehek in a poor family where she faces rejection from her father for being a girl. Mehek grows to become a courageous and bold tomboy, who easily picks fights. Shaurya, on the other hand, trains to become a boxer, and his father is determined for him to win a gold medal someday.
Shaurya and Mehek see petrifying visions of their past realities. They both join a similar centre for boxing training. Svetlana turns to the assistance of a superstitious baba in an attempt to separate Mehek and Shaurya through death. She kills Swati, a sister to Mehek, for trying to shield her sister.
What happened at the end of Mehek? Will Mehek and Shaurya die? After killing Swati, Svetlana proceeds to shoot at Mehek, who survives and scares her back in the appearance of a ghost. Shaurya and Mehek plot to scare Svetlana to the point of revealing all her secrets. Svetlana does not succeed in her mission to kill the couple but instead faces her death. Finally, the two marry and live happily as a couple.
Zee World Mehek cast
Who are the various actors and actresses behind this entertaining telenovela? What is Mehek real name? The exciting twists and turns in this drama film would not have been interesting without the talented cast. The storyline rotates around the lives of the main cast.
Mehek Khanna (S1)/Mahek Singh (S2): Samiksha Jaiswal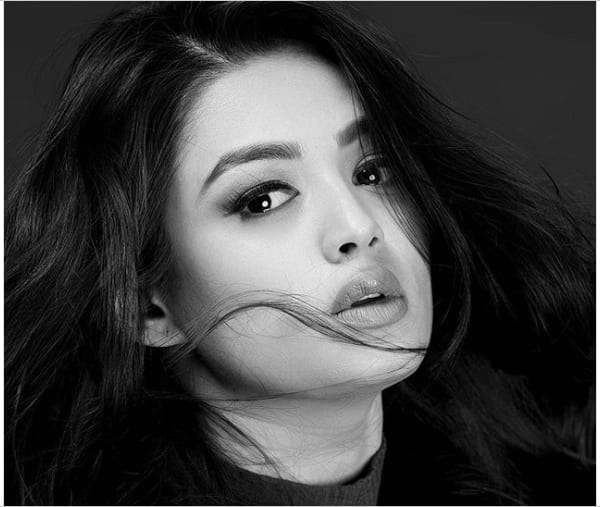 Shaurya Khanna (S1)/Shaurya Singh (S2): Karan Vohra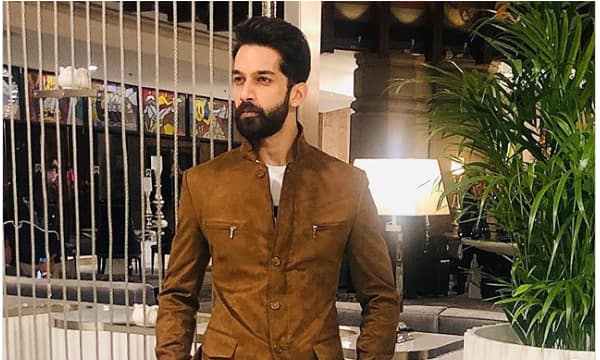 Young Mehek Singh: Harbandana Kaur (Cameo)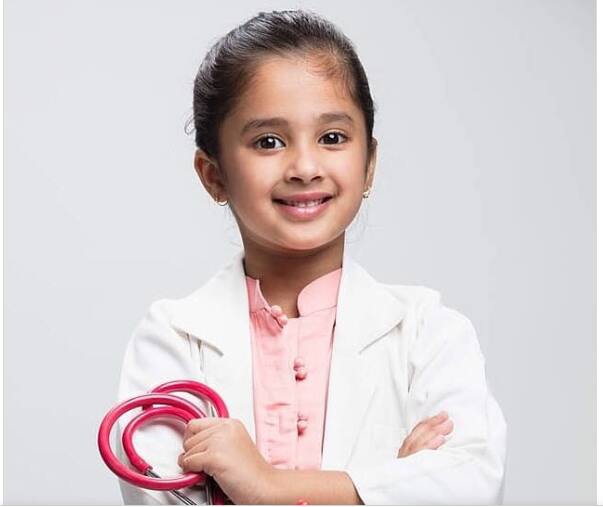 Young Shaurya: Aaryan Chaturvedi (Cameo)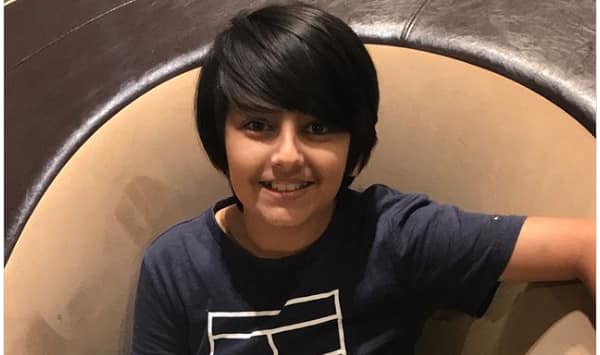 Here are the real names of your other favourite characters organized alphabetically.
Aarush: Yash Gera
Ajay Parmar: Maddy
Anjali: Aachal Khurana
Archie: Orvana Ghai
Balwant Sharma: Dinesh Verma
Dennis: Kamodelo Mogale
Digvijay Khurana: Kailash Chakravarthy
Eddie: Ndaba ka Ngwane
Harish Khanna: Mihir Mishra
Jeevan Sharma: Hareesh Chhabra
Jugral Singh: Sahil Singh
Kanta Sharma: Kirandeep Sharma
Karan: Bhuvan Kaila
Karuna Harish: Rajshree Seem
Kewal Damaani (KD): Ashoo Kohli
Mandaar: Sunny Sachdeva
Mansi Sharma: Vijay Meenu
Mehek's coach: Mahesh Bisht
Mohit Sharma: Anubhav Jain
Neev: Aarif Sharma (S1)
Nehal Vicky: Shiny Dixit
Norah: Shonisani Masutha
Pammi: Monica Kohli
PD: Tripta Lakhanpal
Rajeev Kapoor: Aarun Gossai
Rashmi Singh: Neha Sahai
Ravi Sharma: Babla Kochhar
Sameer Agarwal: Vishal Gupta
Sanjay Agarwal: Harsh Chhaya
Sarita Singh: Sonam Srivastava
Shruti Agarwal: Kiara Rana
Smriti's fiancé: Gazal Sood
Sonal Mohit Sharma: Vidushi Kaul
Swati Singh: Aaina Singh
Young Swati Singh: Bhavyata Gupta (Cameo)
Svetlana Sanjay: Radha Bhatt
Vicky Sanjay: Siddarth Sipani
Mehek teasers June 2020
What will happen on Mehek? This soapie's teasers for June are out starting episode 44 in which Kanta expresses his interest in Mehek. At some point, she will have to choose between her family and husband. Will Mehek find happiness in her marriage? Find out these and much more by watching the full episodes.
Who is Mehek real husband?
The gorgeous Samiksha Jaiswal is not yet married. Her long-time screen sweetheart Shaurya, Karan Vohra, is married in real life to a lady by the name of Bella, and as of 2020, Karan and his wife have three children.
READ ALSO: Mehek 2 Teasers June 2020
Mehek never fails in bringing out the best twists. It is arguably one of the most entertaining soap operas on the Zee World Bollywood channel, so grab your remote every weekday evening for endless twists of love stories from your favourite Indian cast.
READ ALSO:
Mzansi Magic telenovela series Gomora cast members, full story, plot summary, March teasers 2020
What's on Netflix South Africa: best SA series and movies in 2020
Popular Yizo Yizo cast (with photos): Learn what they are up to today
Arendsvlei cast: A-Z exhaustive list with images
Days of our lives cast: A-Z exhaustive list with images
Source: Briefly News