Candice Modiselle explains how her kindness got taken for granted
- Candice Modiselle has spoken out about being exploited for her kind heart
- Candice shared her story after plus-size model Thick Leeyonce revealed on Twitter that a complete stranger just asked her for a R7,000 loan
- Candice spoke out about the level of entitlement and expectations people have
PAY ATTENTION: Click "See First" under the "Following" tab to see Briefly.co.za News on your News Feed!
Mzansi actress and media personality Candice Modiselle has learnt the hard way that people's intentions are not always pure and that their promises are not always solid. You need to learn how to say no sometimes.
Having done her best to help others wherever she can, Candice learnt that sometimes it is not always as appreciated, as you would expect. She gave a hand and the gobbled her arm.
Candice helped a family in need out with some money and they took full advantage of her. Hearing Thick Leeyonce's story about how a stranger asked her for a R7,000 loan set Candice off.
Just because some celebrities try their best to help where they can doesn't mean they are obliged to or that you are entitled to their help.
Candice took to social media to air her frustrations. This needs to stop!
"The entitlement is upsetting. I recently assisted this family but eventually had to block the guy I was communicating with. Sent them money for electricity & groceries. Three days later he told me 'Thank you, but it wasn't enough 'cause we're behind on rent. Please send more'."
Candice went on to explain her situation further and how her kindness was taken for granted.
"And no, I wasn't gullible enough to send money without proof that they truly needed it. They just ended up taking advantage of my kindness unfortunately. But I'm always reminded the hard way that givers need to set boundaries because takers often don't."
"The final straw was when he would DM me literally every hour and spam my posts in the comments. I explained to him that he's not the only family in need and I'm committed to helping as many as possible. He claimed he understood, only to continue asking. Ended up blocking him."
Briefly.co.za previously reported that Generations: The Legacy actress, Candice Modiselle, feels South African actors and actresses are doing amazing things and should be celebrated. She says people are finally starting to see the work that goes into the acting craft.
Candice Modiselle, whom Mzansi has come to admire in Generations: The Legacy, feels that South African acting is of really high quality and deserves to get some appreciation.
She used the recent dramatic storyline about the Vutha virus as an example of the excellence that SA is capable of, according to TimesLIVE.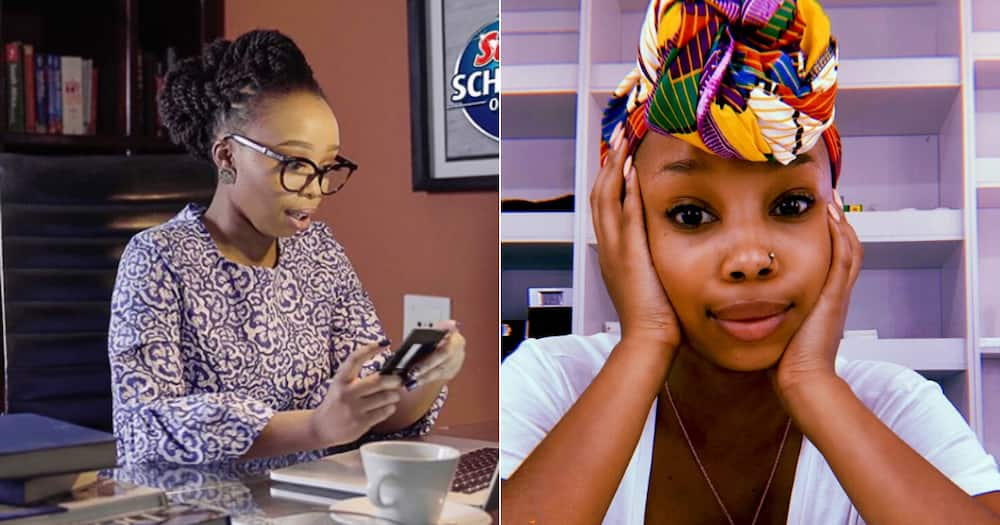 Enjoyed reading our story? Download BRIEFLY's news app on Google Play now and stay up-to-date with major South African news!
Source: Briefly.co.za