What happened to Simon Keys ex-wife Nadine Keys?
Nadine Keys is a tough woman and a force to be reckoned with. She embraces a vibrant and caring personality, and she is a lady who loves animals more than humans. Nadine Keys is not only Simon Keys' ex-wife but a strong-headed woman who knows what she wants. Even though she is out of the spotlight, her co-hosting Snake City's memories are fixed in many people's minds. In this article, we find out why.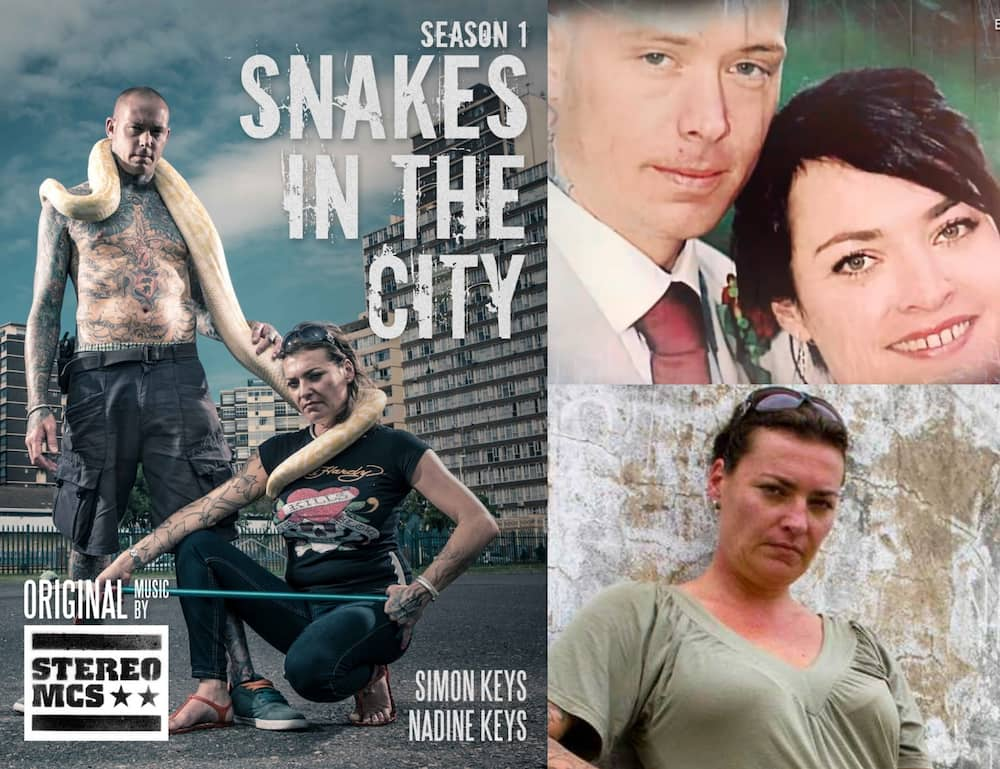 Record temperatures and storms in South Africa have brought about an abundance of snakes in urban areas. This led Simon Keys to realize the need for snake removal services, and he set up his company, Snake City.
Snake City
In the Summer months, Simon receives close to one hundred calls a week. His excellent services to the community sparked an interest when a friend of theirs captured their love for snakes and put forth a proposal to National Geographic, which led to the debut of Snake City.
The camera crew follows Simon and his host/helper as they catch unwanted guests at people's properties. They have caught numerous extremely dangerous snakes like Forest cobras and Black mambas in Durban's urban city.
They also have a passion for educating people about wild animals and urge people not to hurt snakes or other wild animals. Together, Nadine Keys and Simon Keys hosted the first season of Snake City, and after that, Nadine vanished into thin air. She went completely under the radar. More than a snake was lurking behind the scenes, and soon the show continued with a new face.
Where did Nadine go?
For those asking questions like, 'What happened to Simon Keys' ex-wife, Nadine Keys?' or 'Is Nadine keys still with Simon Keys?', this is just the place for you. This article follows how a young woman's love and respect for animals led her to star in the educational and thrilling National Geographic wildlife documentary television series, Snake City.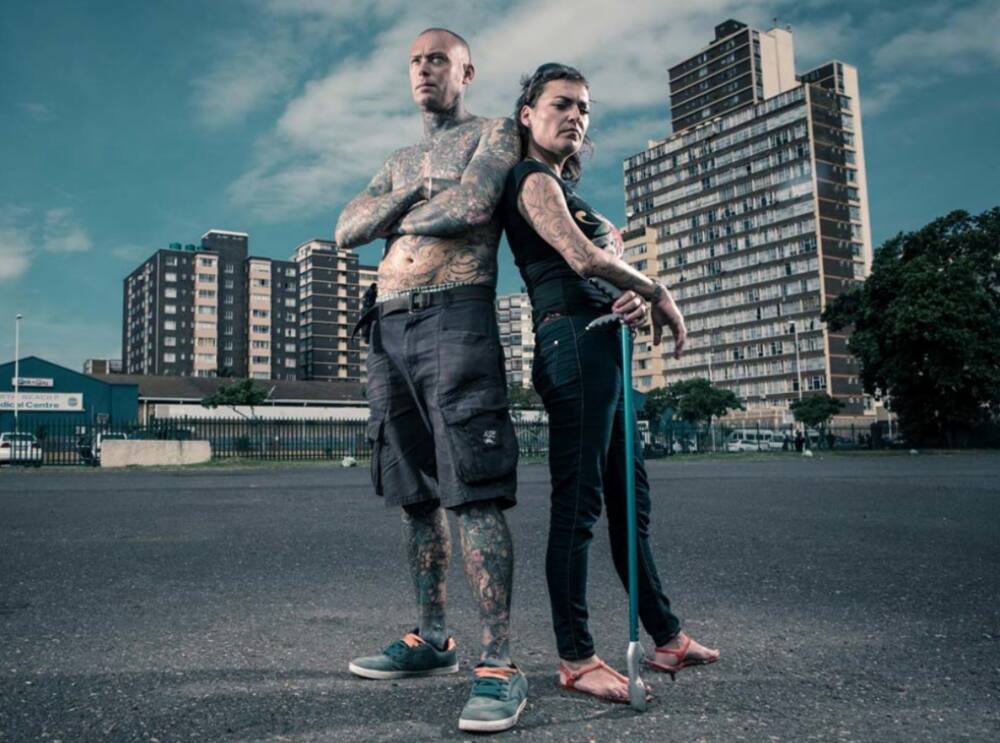 If you're wondering what happened to Simon and Nadine in Snake City, Simon moved back to the UK, and the two broke up. He works at a reptile shop owned by Siouxsie Gillet after moving to the UK. The reptile community is a close-knit one, and he had known Siouxsie for 14 years. However, in this article, we take a closer and more personal look at the lady who started it all with Simon.
How did Simon Keys and Nadine Keys meet?
Nadine loves reading and also boasts a number of tattoos. Her right arm is inked almost to the full with tribal signs and she has a nose piercing. Nadine Keys husband at the time, Simon Keys, described her as one tough cookie as she emphasized, 'If he gets bitten, I will kill him before the venom does.'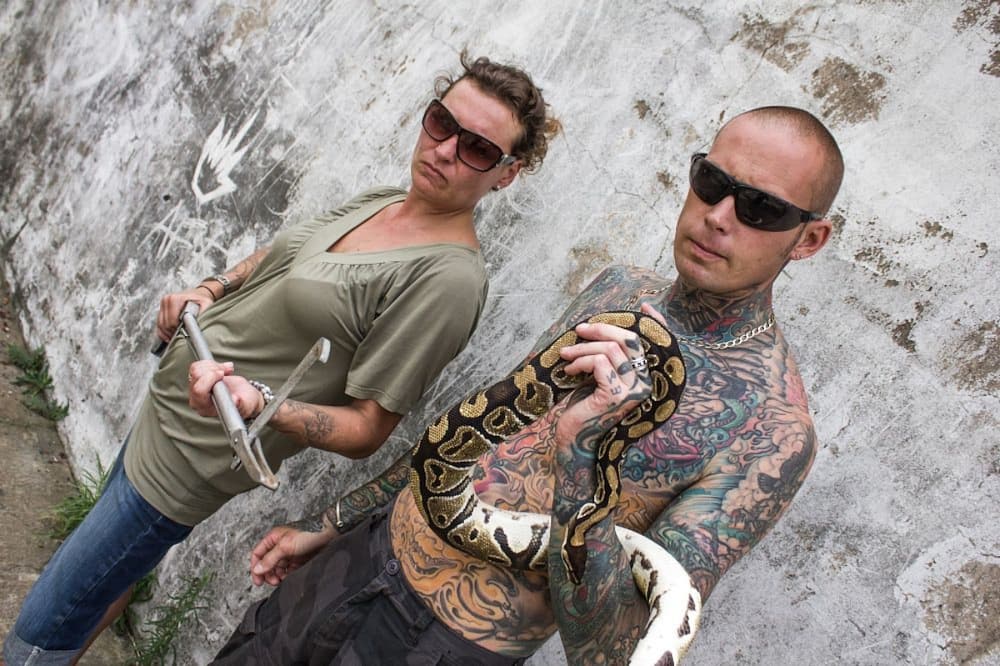 Originally, they met in England and developed a relationship with their mutual love for reptiles. Soon, they fell in love and tied the knot in South Africa. The couple lived together in Durban for seven years to pursue their love for snakes and other reptiles.
However, the pressure of working together and the stress of this dangerous job was just too much for the two, and it was apparent to their clients and the viewers of Snake City that these two were having issues.
'I hate it when he shouts at me in front of other people.' she vented, 'Being a loud, outspoken girl, I don't like being told what to do.'
The first season premiered in November 2014 with only three episodes. Simon and Nadine Keys soon parted ways, for reasons that remain fully unknown to the public. Simon Keys has moved on after his divorce and continues to host Snake City with his new girlfriend.
What happened to Nadine Keys on Snake City and where is she now?
The comments from viewers give us a small clue as to the reasons for her departure and may reveal a little bit more about Nadine Keys image to the public:
'Geez, the wife almost got him killed a few times. She's trying to teach, and he's trying to get the snake in the Tupperware. And she argues in front of a client while the snake is out. Chill Nadine. Simon needs your help, not your gripping.'
'I love your videos, but Nadine makes me stop watching. Childish woman.'
'Love this show but can't watch a couple disagree over such a dangerous job.'
'She gives me bad vibes, and I don't know why.'
'She is a terrible woman, this Nadine... Siouxsie is much sweeter... Good thing he replaced her.'
Nadine Keys now lives a low-key life away from social media. The lack of information about her life makes it difficult to ascertain if Nadine Keys Snake City and Simon Keys are still in contact.
There has not been any noticeable information or articles about Nadine Keys profile at the time of writing this article. This woman formulated her life as she really wanted to and she did not tie herself to what society expected of her as an adult woman.
Nadine Keys pictured what she wanted and realised it. Until she comes out or addresses her quick departure, we are all left in the dark. However, she did leave behind an entertaining first season of the series with the following episodes, which aired in November 2014:
Python Ambush
Spitting Mad Cobra
Attack of the Black Mambas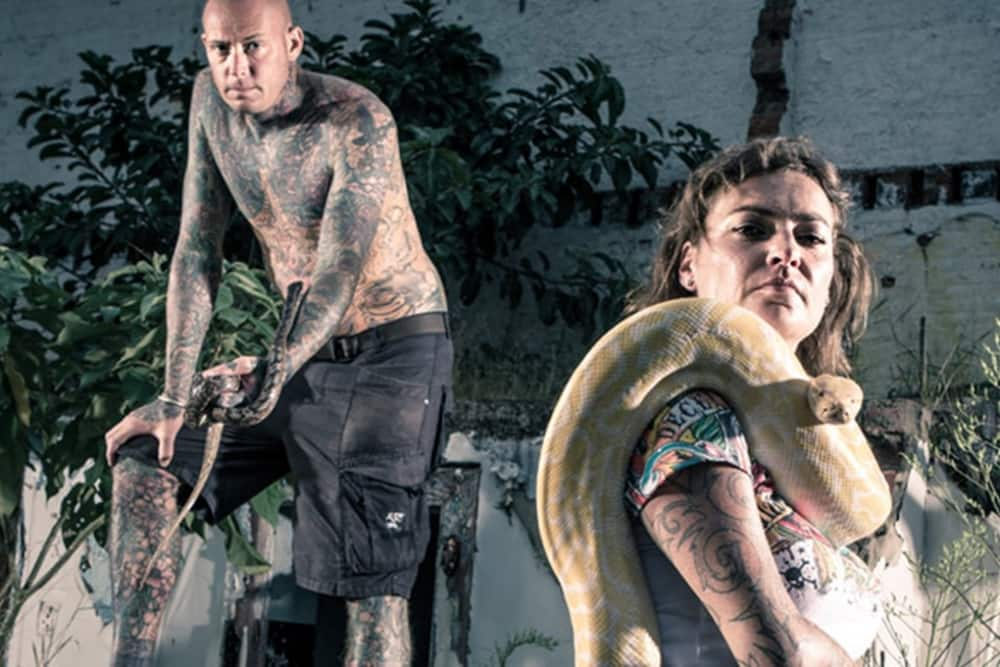 Nadine Keys and Siouxsie Gillett are two beautiful, strong, daring, and intelligent women both in their own right, but Snake City is Simon's pride and joy. He has a warm and humble personality, which draws the viewers into the fast-paced show.
When he teaches people about snakes, he gets a twinkle in his eyes. They have an audience eagerly waiting for the new episodes of the thrilling series as we just love watching Simon do what he does best!
READ MORE: Kim goodman: Interesting life story of the lady with the farthest eye-popper.
If you are into the weird and wonderful, this article is right up your alley. Briefly.co.za recently posted an 'eyepalling' article about a woman who holds the record for the farthest eyepopper.
In 2004, Kim Goodman was included by Guinness World Records in their 50th-anniversary list of top ten 'feats' of all time. In this article, we learn more about her life and some interesting facts about eyes.
Source: Briefly News