Pablo Escobar death: Details about the drug lord's death
Pablo Escobar is undoubtedly one of the most murderous cocaine traffickers in the world. Although his rise was from the slums of Colombia, he became a high-profiled criminal that the government of several nations began to hunt for. After the announcement of Pablo Escobar death, news flew in the media on how he died, but some questions have remained over time. Who shot Pablo Escobar? Who did Pablo Escobar die with?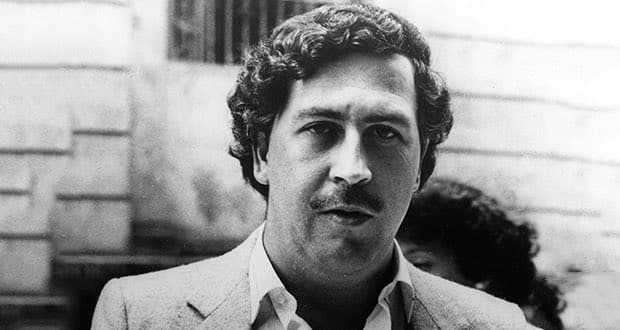 Pablo rose to a level where he became one of 227 billionaires in the world with a personal net worth of close to US$3 billion, according to Forbes magazine. He controlled over 80 per cent of the cocaine smuggled into the United States. As a result, he gained about $420 million every week.
Escobar profile summary
Full name: Pablo Emilio Escobar Gaviria
Nicknames: Don Pablo, El Padrino, El Patrón
Date of birth: 1st of December, 1949
Place of birth: Rionegro, Antioquia, Colombia
Died on: 2nd of December, 1993
Spouse: Maria Victoria Henao
​Children: Sebastián Marroquín and Manuela Escobar
Who was Pablo Escobar?
Pablo was born in Rionegro in the Antioquia Department of Colombia to Abel de Jesús Dari Escobar Echeverri and Hilda de Los Dolores Gaviria Berrío. Out of seven children that his parents gave birth to, he was the third child. His father was a farmer while his mother taught in an elementary school.
The boy was raised in the nearby city of Medellín in Envigado, Colombia. According to reports, he started his criminal activities when he was a teenager. At that time, he would steal gravestones, sand them down and resell to local smugglers. However, his son said that his dad's entrance into the crime world started after successfully selling counterfeit high school diplomas.
Pablo Escobar also smuggled stereo equipment and stole cars, which led to his first arrest in 1974. When the cocaine industry started gaining ground in Colombia, he smuggled drug. He played a notable role in forming Medellín cartel, a crime organisation, and had Jorge Luis, Juan David, and Fabio as his major partners. The organisation focused on producing, transporting, and selling cocaine, and Escobar served as the frontman.
Family
Pablo Escobar wife was Victoria Eugenia Henao. They had two children, a boy and a girl. His children's names are Sebastián Marroquín and Manuela Escobar. Even though Pablo was involved in so many crimes and atrocities, he was known to guard his family jealously. In fact, he showed them so much love, especially his daughter, Manuela. He reportedly burned $2 million to keep her warm.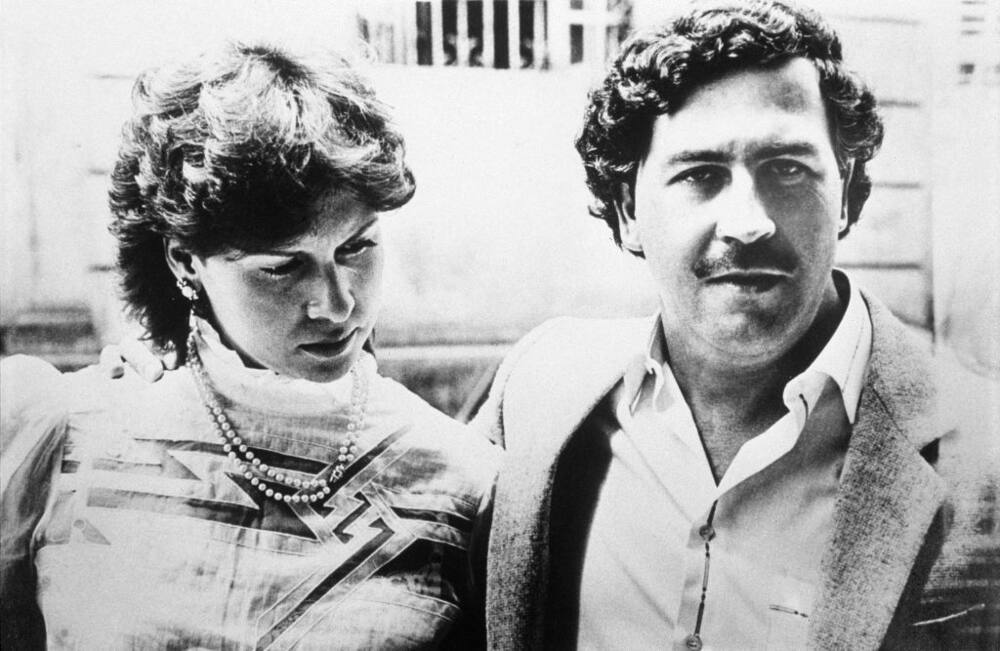 When his wife was asked how she managed to sleep with him understanding what kind of person he was, she responded that she loved him. In her words, "while many may find that response inadequate, the truth is that's the reason I remained by his side till the end of his life, even though I disagreed with his actions and decisions innumerable times."
How did Pablo Escobar die?
The death of the drug lord was like the fall of a giant, which no one expected could happen the way it did. It was almost hard to believe. Considering the high profile of Escobar's crime, several people and bodies were after bringing him down.
The National Police of Colomba was Escobar's most outspoken antagonist. In fact, an entire division was reportedly dedicated to his capture and killing. They were trained in the military way to achieve the task before them.
The Cali Cartel, the Medellín Cartel's principal rival in the cocaine trade and Los Pepes, a group of Colombians that Escobar violently reigned over and sought revenge, were a few other groups interested in killing the high-profile criminal. This is apart from the Drug Enforcement Agency (DEA) and the Central Intelligence Agency (CIA), both from the United States, who were on a mission to track him down.
So, how did Pablo Escobar die in real life? Well, several stories are surrounding his death. Some reported that a troop discovered his hideout in Medellin a day after his 44th birthday celebration. In the process, Escobar and a bodyguard managed to get to the roof. Unfortunately for him, after gunfight ensued, he was fatally shot. However, his son said his father committed suicide after he was cornered and that people should not mind the autopsy report that the coroners faked.
Pablo Escobar net worth
Until his death, the Colombian-born drug kingpin Pablo Escobar net worth was estimated at $30 billion. He bought several residences and safe houses. He had a luxury house that contained a colonial house with a complete zoo harbouring animals from various continents and a sculpture park.
Also, he had a waterfront mansion situated at 5860 North Bay Road in Miami Beach, Florida, and a huge Caribbean getaway on Isla Grande. A four-bedroom estate built in 1948 on Biscayne Bay was also traced to him before the US federal government seized it.
What happened to Pablo Escobar's money?
Even though Escobar made so much, he, unfortunately, could not spend all the money. His brother once confessed that about $2.1 billion (10%) was either eaten by rats or destroyed by the elements.
As Entity Magazine reported, he split his wealth between a series of cash hiding places that included remote islands and jungle caves and hard assets like artwork. The lump sum that he kept for his family's upkeep did not get to them as the law eventually seized some of them.
His son, Juan Pablo, also pointed fingers at his aunt, Alba Marina Escobar, and uncle, Roberto. According to him, the aunt stole money hidden in several decentralised stash houses, while his uncle made a deal with the DEA and betrayed the family. The deal reportedly consisted of writing a book where he claimed that his brother gave former Peruvian President Alberto Fujimori's campaign $1 million.
How many deaths was Pablo Escobar really responsible for?
Escobar reportedly killed, on an estimate, 4,000 people, including several police officers and government officials. In 1989, he planted a bomb aboard an aeroplane because he wanted to kill an alleged informant, and as a result, over 100 lives were lost.
Considering the debate around Pablo Escobar death, it is not explicitly defined how he died, but the fact that his life had been taken is more important. Whenever wealthy criminals are discussed anywhere in the world, he will always be remembered.
READ ALSO: Squeaky Fromme: partner, education, interview, musical, home, books
As published on Briefly.co.za, another notorious mobster in contemporary American history is Squeaky Fromme. Before Squeaky joined Charles Manson's cult group, she was celebrated as a child performer. After she fell into the wrong group, everything changed about her until her father disowned her, and she became a wanderer.
Source: Briefly News