Squeaky Fromme: partner, education, interview, musical, home, books
Squeaky Fromme is one of the most notorious mobsters in contemporary American history. Before she joined Charles Manson's cult group, she was celebrated as a child performer. After she fell into the wrong group, everything changed about her until her father disowned her, and she became a wanderer.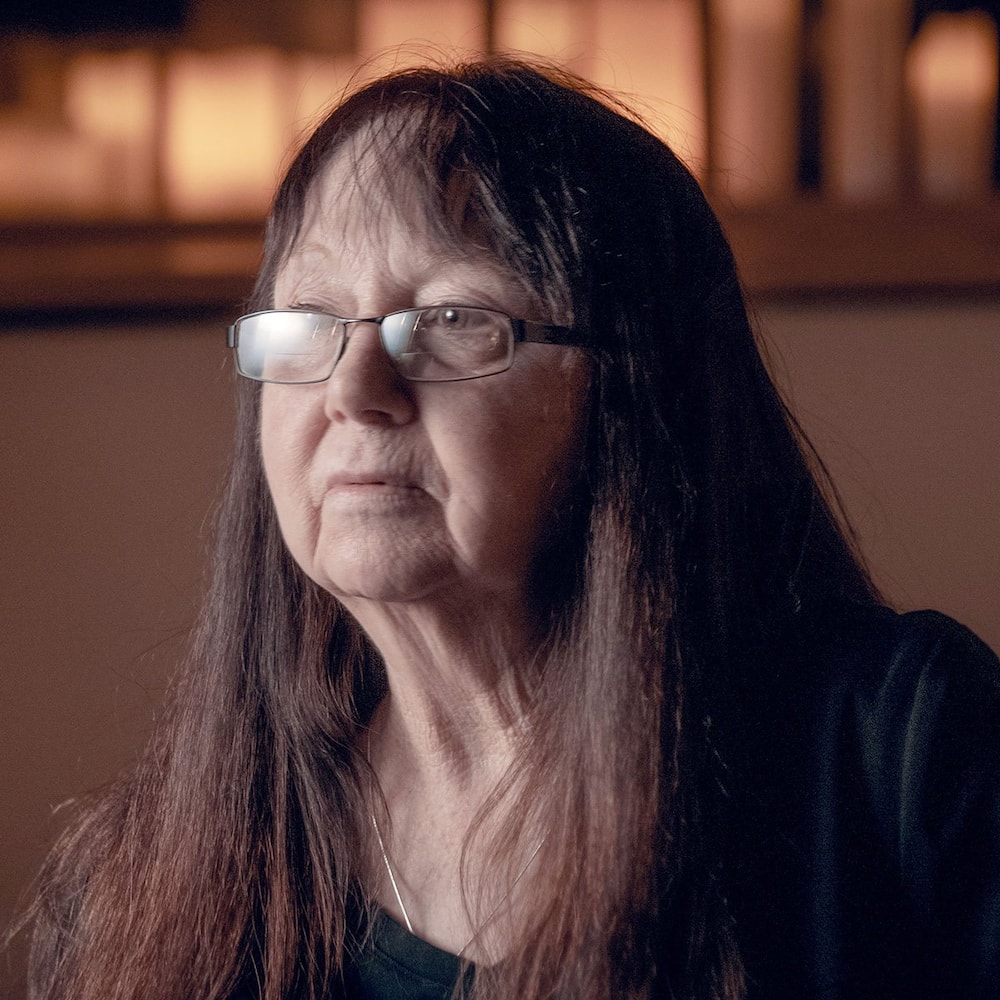 Middle-class parents raised Fromme in Santa Monica, California. She enjoyed the company of friends as a child. Her passion for dancing was noticed early before she joined the Westchester Lariats, a well-known dance group in the area.
Fromme's profile summary
Full name: Lynette Alice Fromme
Squeaky Fromme nickname: Squeaky, Red
Date of birth: 22nd of October, 1948
Age: 72 years old in 2020
Place of birth: Santa Monica, California, U.S.
Nationality: American
Background information on Squeaky
Joining Westchester Lariats, Squeaky had the opportunity of touring the United States and Europe towards the end of the 1950s. With that, she presented on the Lawrence Welk Show in Los Angeles. From there, she went to perform at the White House in Washington, D.C.
Unfortunately for her, after her parents moved to Redondo Beach, California, Squeaky fell into the wrong company at 14 years and started to drink and use drugs. Her grades in school fell, and everything graduated to depression. While wandering, Fromme met Manson and fell in love with his philosophies and approach toward life.
Fromme followed him, and from there, she ended up as the second member of what would become the Manson Family. She worked for the family's keep. George Spahn, the owner of the Spahn Ranch, nicknamed her Squeaky because of how she sounded whenever he touched her.
Education
She attended Orville Wright Junior High School. There, she got A's and B's and took drama classes for about two years. In the process, she became Phil Hartman's close friend. However, during her first year in college, after her parents moved to Redondo Beach, California, she fell into the wrong company.
Eventually, her father kicked her out because of her lewdness and defiance. Consequently, at 19 years old, she was already homeless and started looking for a way out.
Partner
After the poor Squeaky was denied by her father and sent parking, she started roaming around. Charles Manson found her on the shores of Redondo Beach in 1967, after his recent release from the federal prison at Terminal Island. It was easy for Manson to win her heart because upon spotting her, he said, "Your parents threw you out, didn't they?"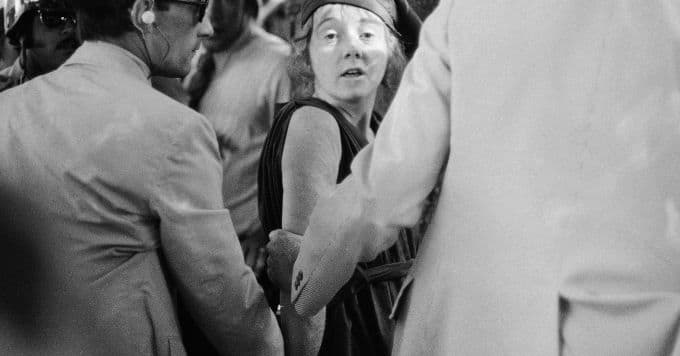 Charles was an American criminal and cult leader. He formed the Manson Family, a quasi-commune based in California, in mid-1967. The family committed a series of murders in different locations. He was convicted of first-degree murder and conspiracy to murder the deaths of seven people in 1971.
Squeaky Fromme Gerald Ford assassination attempt and interview
One of the striking events in the life of Squeaky is probably her attempt to assassinate President Gerald Ford. She dressed in a red robe and armed with a Colt M1911 45-caliber semi-automatic pistol before she went to Sacramento's Capitol Park. She disguised as if she wanted to plead with President Gerald Ford about the plight of the California redwoods.
Secret Service agent Larry Buendorf restrained her after she pointed the gun at Ford. While talking to the on-scene cameras after she had been handcuffed, she emphasised that the gun "didn't go off". During Squeaky Fromme interview with The Sacramento Bee, she said she intentionally removed the round from the chamber of her weapon before she left home earlier that day.
Squeaky Fromme escape from prison came as a surprise. However, she was retaken while walking along a country road about two miles south of the federal prison from which she fled.
Additionally, during an interview she granted in 2019, she confessed her love for Charles Manson. In her words, she said, "Was I in love with Charlie? Yeah, oh yeah, oh, I still am, still am. I don't think you fall out of love. I feel very honoured to have met him, and I know how that sounds to people who think he's the epitome of evil."
Books
The moment Manson and some members of the family were arrested because of the Sharon Tate and Leno and Rosemary LaBianca murders in 1969, Fromme moved into a crumbly attic home in downtown Sacramento. It was in an attempt to stay close to Manson after his move to Folsom Prison. Around 1973, she started working on a book about the Manson Family.
The book, written by Squeaky Fromme released in 2019, is titled Reflexion. In it, Fromme chronicled her life with Charles Manson from their meeting day in May of 1967 until when he was finally arrested. She wrote about her encounters with the Family.
Squeaky Fromme Assassins
Assassins is a musical by Stephen Sondheim, which featured about nine people who attempted to assassinate a U.S. president. Squeaky Fromme musical character meets other assassins, including John Hinckley Jr and Sara Jane Moore.
Squeaky Fromme today
After several years of atrocious acts, the notorious criminal has become a quiet and friendly person. Squeaky Fromme Marcy NY neighbours describe her as reluctant to drama or confrontation.
Does Lynette Fromme still support Manson? She reportedly keeps to herself in the small outbuilding with her equally reclusive boyfriend. Squeaky Fromme home is on a quiet little road in upstate New York, about 250 miles from the city. In the springtime and summertime, she is seen gleefully exercising with her small dog.
Frequently asked questions
Several issues have been raised over the life of Squeaky like the latest on Squeaky Fromme 2020 and her relationship with the Manson Family. Some others have also asked questions about members of the Family. Below is a few of them.
Why was Squeaky Fromme paroled?
After she completed a 15-month sentence for an unlawful escape from a federal correctional institution, she was granted parole in July 2008 and released "via good conduct time." However, she did not go immediately. She was sentenced to an additional 15 months in prison for her escape.
How many victims did the Manson Family have?
Many people suffered in the hands of the Family, including Abigail Folger, Sharon Tate (eight and a half months pregnant), Gary Allen Hinman (a music teacher and PhD student at UCLA), and Leno and Rosemary LaBianca.
Is Spahn Ranch still there?
No, it is not. The land is now part of the Santa Susana Pass State Historic Park. The entrance to the historic ranch was originally above Chatsworth, California, at Santa Susana Pass Road of the Santa Susana Mountains and Simi Hills.
Where is Linda Kasabian today?
According to Daily Mail, Linda, the exclusive member of the Manson Family who evaded jail despite driving the getaway car after pregnant Sharon Tate's murder, leads a secluded life in Washington.
The life of Squeaky Fromme has many lessons that both parents and younger generations can learn from. Nevertheless, she now has a better perspective towards life so that, today, she lives a quieter and peaceful life.
READ ALSO: Patricia de Lille age, children, husband, siblings, books, office, party and contact details
Patricia de Lille is a notable female politician in South Africa and the current Minister of Public Works and Infrastructure. Briefly.co.za recently shared information about her. How she started her political career is worth reading about. In the post, you will get to know about her background, family, and some of the awards she has been decorated with so far.
Source: Briefly.co.za