Bobby Motaung is best known for his role as the manager of his father's football club Kaizer Chiefs. His outspoken nature and social life cannot be overlooked, as well. Being one of the leaders of the noble football club, it is unfortunate that he is mostly in the news for some negative reasons.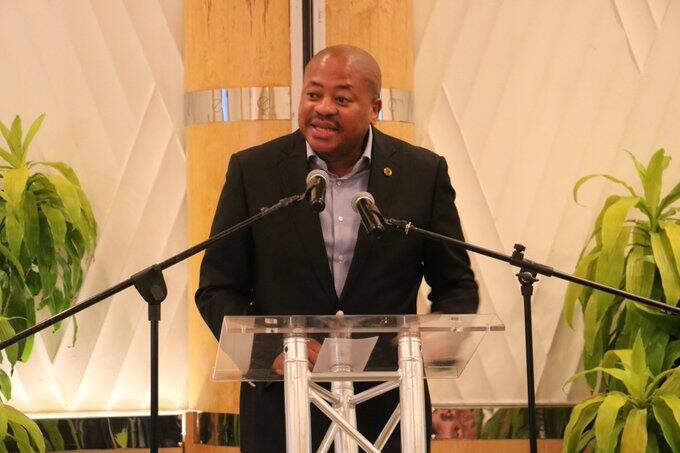 Popularly called Bobsteak in football circle, Bobby is one of the sons of the founder and chairman of the Kaizer Chiefs football club Kaizer Motaung. Details about his life, career and roles in his father's football business are discussed in the following paragraphs.
Bobby Motaung biography summary
Full name: Bobby Motaung
Nickname: Bobsteak
Date of birth: 10th of July, 1970
Age: 50 years old
Nationality: South African
Parents: Kaizer (father) and Valeta (mother)
Profession: Football manager (Kaizer Chief)
Net worth: R70 million ($3.85 million)
Spouse: Eshler
Children: Nthabiseng, Moagi and Lehlohonolo
Siblings: Kaizer junior, Jessica, Kemiso and Thabo (deceased)
Background information on Motaung
Bobby is from a family that has a great affinity with football. His parents are Valeta and Kazier. Bobby's father was a footballer before he started his football club upon retirement. His father, Kazier, is the founder of Kazier Chiefs football club. There is no information on what Bobby Motaung mother does.
READ ALSO: Top 10 richest football clubs in South Africa 2020
Bobsteak, as he is popularly called, has four siblings. He has two sisters, who are Jessica and Kemiso. Jessica is a model and currently serves as the communication and marketing manager of Kazier Chiefs. His brothers are Thabo (who passed away in 2012) and Kaizer junior, a one-time footballer.
How old is Bobby Motaung?
Bobby Motaung age is 49 years now, but soon he will be 50. He was born on the 10th of July, 1970.
Is Bobby Motaung Kaizer Motaung's son?
Yes, Bobby Motaung Kaizer Motaung relationship is, first of all, a son-father relationship before it can be viewed from the perspective of employee-employer. Bobby is one of the five children of the founder and chairman of the Kaizer Chiefs football club.
His dad is also reputed as one of the founding fathers of the South African premier league alongside Irvin Khoza, the chairman of Orlando Pirates.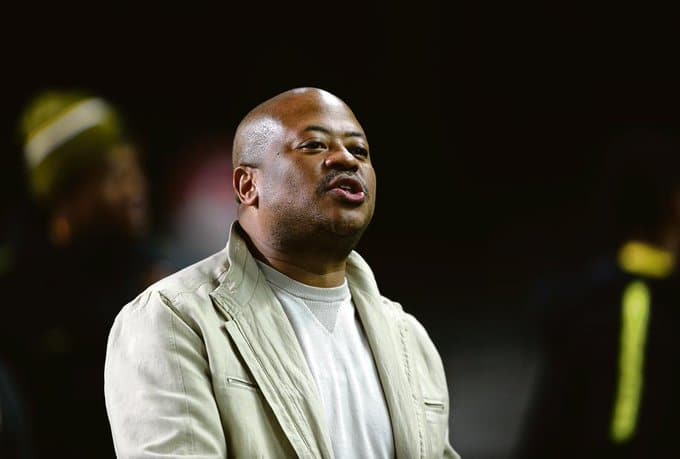 Kaizer founded the Kaizer Chiefs in January 1970, six months before the birth of Bobby. With Bobsteak as the club's manager, it has grown to become one of the biggest football clubs in the country with numerous support from the South Africans.
Who is Bobby Motaung's wife?
Bobby Motaung wife is Eshler. The couple has been married for about 20 years. Bobby's wife, Eshler, is not known to be in the media very often. So, how many children does Bobby Motaung have? His marriage is blessed with three children, and they are Nthabiseng, Moagi and Lehlohonolo.
What is Bobby Motaung costliest car?
Bobby Motaung cars are usually expensive as in the case of his Bentley continental GT which he acquired through a bank deal with Websbank for over R4 million. This luxury car has, however, put him in the media and a court of law for the wrong reasons.
The Kaizer Chiefs manager's news about a possible loss of his prized Bentley surfaced in the press over his failure to keep to the agreement involved in the car's acquisition. According to the bank which he struck a deal with, he did not comply with his side of the contract. In the process, he accumulated arrears of over R500,000.
READ ALSO: 5 Football stars who've helped and motivated Saffas during lockdown
The bank said it had no other choice but to take the matter to court after trying unsuccessfully to make the Kazier Chiefs football manager oblige the terms of the contract or return the car.
Why is Bobby Motaung in the news?
Bobby Motaung news in the media varies from court cases concerning his car loans, fraudulent sporting activities like corruption and embezzlement allegations in the case of the Mbombela stadium construction.
He is also known for his terse responses to opposition managers and coaches. Even the club's coach Ernst Middendorp is not always spared from his sharp reactions whenever the need arises.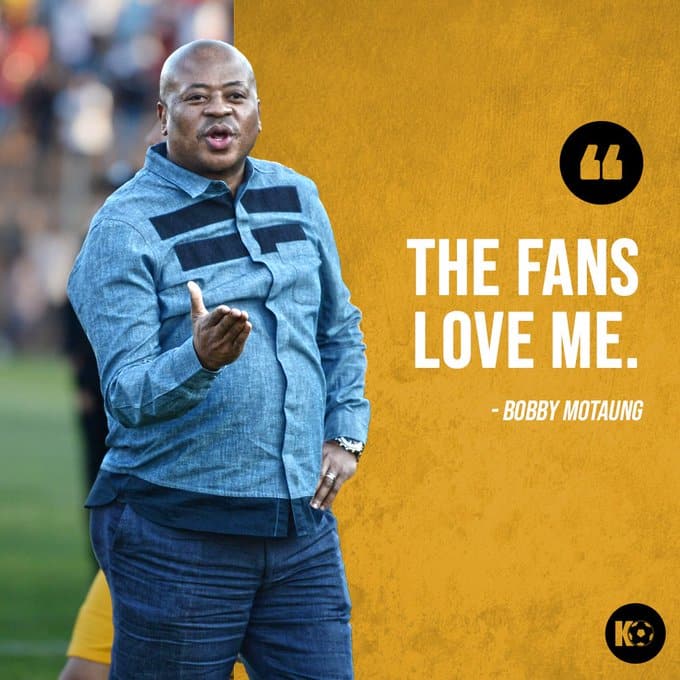 Not long ago, he was blamed for signing some players. But then, his father was quick to react to the issue claiming that his son's input to the success of the club is much recognised. In his words, he said:
He would not be there if we were not happy with him. You must go back in history where he started at the club and up to now. We are all party to failure today and you cannot put it to an individual and blame him...Even on the question of buying players' it is not Bobby who buys players. He is just a messenger. He is part of a collective that sits with the technical staff and he is told where to go. He is not the man who decides who to buy.
Who is rich between Irvin Khoza and Kaizer Motaung?
Kaizer Chiefs founder and Irvin Khoza are both among the wealthiest club owners in South Africa. Kaizer is the chairman of Kaizer Chiefs while Irvin Khoza is the chairman of Orlando Pirates. Kaizer's net worth has been estimated at $7 million while Irvin Khoza net worth is placed at about $10 million, making Irvin Khoza the richer of the two.
What is Bobby Motaung net worth?
Bobby Motaung's net worth is estimated to be about R70 million, although some sources have argued that it could be way more than that. He has a house in South Africa.
As the coach of a reputable club like Kaizer chiefs, Bobby Motaung has been in the media for both good and bad reasons. He is thriving in his position as a football manager and should do more to represent himself and the club in a good way since his reputation has a lot to do with the success recorded in the football club.
READ ALSO:
Lockdown: Kaizer Motaung Jnr reads up on Barcelona FC's success story
Goldberg bio: age, real name, children, wife, return, vs Undertaker, net worth, profile
Scoop Makhathini bio: age, real name, girlfriend, rant, broke, songs, profile