Kaizer Motaung age, children, grandchild, wife, parents, position, cars, house and net worth
No doubt, soccer is one of the most loved sports around the world. Currently, South Africa happens to be among the countries in the world with a massive following of the sport. Perhaps, it is because the country is the home of legendary soccer players such as Kaizer Motaung. In case you do not know, he started playing professional soccer at the age of 15. Later on, he retired to form his football club. His journey in soccer is fascinating and inspiring.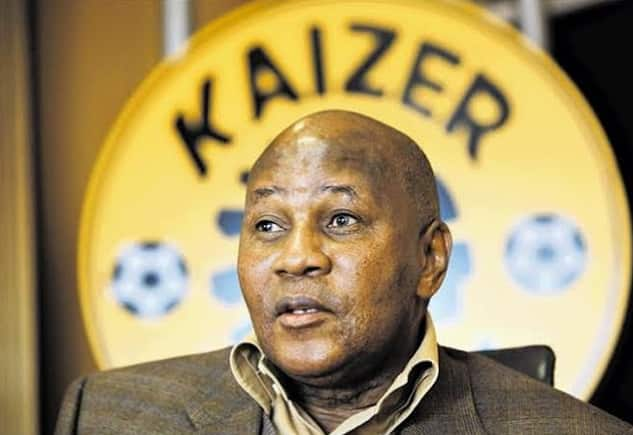 Kaizer Motaung is a South African retired professional footballer and founder of the Kaizer Chiefs FC. He formed his club immediately when he retired from playing international soccer. Since its establishment, the team has won several trophies hence earning him a name.
Well, apart from knowing that he is the owner of the club, what else do you know about him?
Kaizer Motaung profile summary
Name: Kaizer Motaung
Nickname: Chincha Guluva
Date of birth: 16th of October, 1994
Age: 75 years old
Place of birth: Soweto, South Africa
Nationality: South African
Spouse: Valeta Motaung
Children: 5
Grandchild: Tyler Rhys Motaung
Occupations: Soccer player (retired), founder, chairman and managing director of Kaizer Chiefs FC
Playing position: Forward
Kaizer Motaung biography
He was born on October 6th, 1944. He was born in a small town in Soweto known as Orlando East. He is the son of Ceyland Motaung. Information about his mother is yet to be known to the public.
It is in the public domain that the player started playing professional soccer at a tender age. Interestingly, at the age of 16 years, he was already playing for the Orlando Pirates, which is his home team. He played for the team for a while before he was noticed by Phil Woosnam (Founder of Atlanta Chiefs) and Dick Cecil (Retired West Ham player) in 1968.
How old is Kaizer Motaung?
Being a favourite to many in the country, most people, especially his fans, seem to be interested in knowing his age. As per 2019, Kaizer Motaung age is 75 years.
Kaizer Motaung family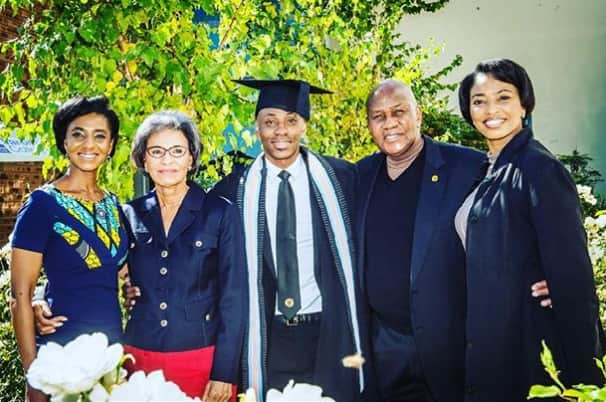 Aside from being a renowned soccer player and manager, he is a family man. Together with his wife, Valeta, the couple is not only blessed with kids but also a grandchild. Currently, his family comprises of four sons and two daughters. Their names are; Kaizer Motaung Junior, Bobby Motaung, Jessica Motaung, Kemiso Motaung, and Thabo Motaung (deceased). Also, he has one grandchild by the name Tyler Rhys Motaung. He is the son of Motaung Junior.
READ ALSO: Jane Dutton age, children, husband, ENCA, show and Instagram
Three of Kaizer Motaung children seem to have followed his footsteps. For instance, Kaizer Motaung junior is a soccer player for the Kaizer Chiefs. Also, Jessica handles communications and marketing roles in his father's team.
Thabo is one of his sons who succumbed to death in 2019. He was the firstborn in the family. According to Bobby, his brother died after struggling with Meningitis for a long time. He died at the age of 43; this means that his family is now left with two sons and two daughters.
Kaizer Motaung Jnr media exploitation incident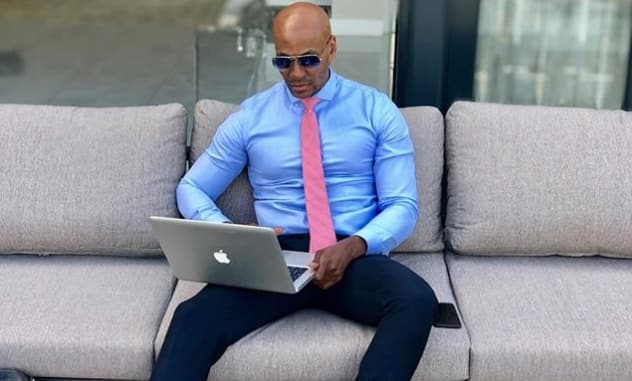 Kaizer Motaung junior negatively exploited by the media is the latest news about the family that recently hit the headlines. According to one source, he was rumoured to being a drug addict. How did the public know about the incident? Well, the player is rumoured to have accused his German wife of physically assaulting him.
Career
His love for soccer dates back to the 1960s. During this time, football was a great deal than rugby in the country. As a young and talented boy, he was selected to play for the Orlando Pirates. He played for the team for a significant time before the Atlanta Chiefs managers noticed him.
In 1968, he was recruited by Atlanta Chiefs as a forward player to represent them in the North American Soccer League (NASL). Interestingly, he scored a goal in his first match between Atlanta Chiefs and Manchester City. What is even more shocking is that he was a substitute in that particular match. During that season, he appeared in fifteen games and scored sixteen goals; this is remarkable, right? That is how talented this player was back then.
After two years in the team, he decided to head back to his country. This time, he came with different ideas on how to change the South African perspective of soccer. The soccer supremo decided to start his team. At first, some people did not believe that he could pull the plan.
Kaizer Chiefs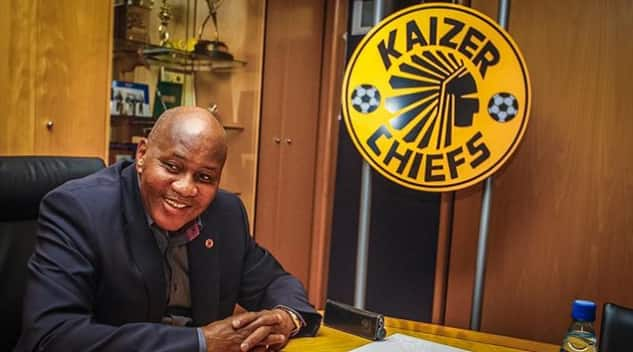 For those of you who did not know, Chincha Guluva is the founder of the Chiefs. He established the football club in the 70s. The inspiration behind the naming of the club is drawn from his former team and his name. Since its formation, the club has been able to bag over 78 trophies. His son is a player in the team.
At times, some people confuse Kaiser Chiefs to this team. You should know that Kaisers Chiefs is an indie band and not a football club.
What is the percent that Kaizer Motaung owns at Kaizer Chiefs?
Chincha Guluva does not entirely own the club. Currently, he owns 60% of the total shares in the club with his daughter, Jessica. On the other hand, Primedia Limited owns another 40% of the shares.
Achievements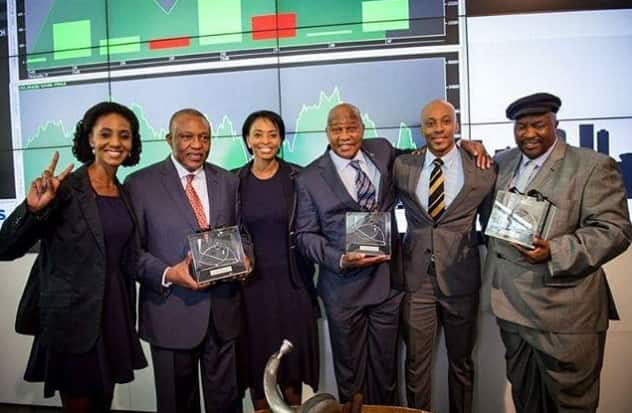 It would cost one a significant amount of time if they were to list Chincha Guluva's accomplishments. To name but a few, he is the co-founder of the Premier Soccer League (PSL). He is also a member in various soccer administrations in the country. For instance, he is in the Board of Governors of the PLS. Together with Irvin Khoza, they managed to attract more sponsors to support the league. Also, it is significant to note that he is an executive member of the South African Football Association (SAFA).
In 2004, he was among the Top 100 Great South Africans. He was ranked 73rd in the list. In the same year, he was recognized with the Entrepreneurial Leadership Award by the Henley Management College. He has also served in different soccer governing bodies in the country earning him numerous recognitions. Lastly, one cannot complete listing his achievements without mentioning that he was once appointed South Africa's Order of Ikhamanga in the Silver category.
How much is Kaizer Motaung worth?
Judging by his expensive cars, houses, and other properties, Kazier is a wealthy man. As of 2019, Kaizer Motaung net worth is estimated to be R70 million. However, some sources state that his net worth is higher than this one.
Kaizer Motaung is a renowned South African soccer specialist. His contributions to the sports sector cannot go unnoticed. His career path is an inspiration to many people in the country with the same interests as his. Despite the many challenges, he has always remained true to his passion.
READ ALSO: Andile Masuku age, children, loss of son, husband, wedding, pictures, SABC and Instagram
Source: Briefly News