Dumisani Zuma bio: age, parents, stats, salary, cars, net worth
Dumisani Zuma is a professional footballer who plays for the South African Kaizer Chiefs. He plays as an attacking midfielder and has proved over the years that he has a force to be reckoned with.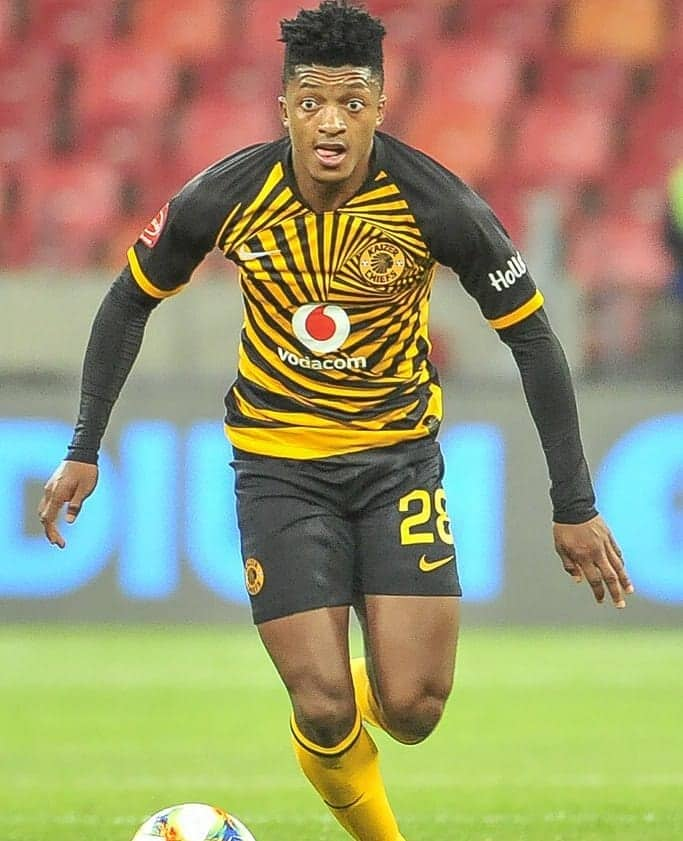 The 25-year-old is hopeful for the future as his dreams for playing in the national soccer team, Bafana Bafana, like his counterpart, Percy Tau, have already been actualized. He represented the country in 2018 in the Africa Cup of Nations. Today he plays for the Kaizer Chiefs football club, which he is so proud to be a part of. We will look at his life story here.
Profile summary
Full name: Dumisani Zuma
Age: 25
Year of birth: 1995
Height: 1.69m
Marital status: Single
Profession: Footballer
Position: Midfielder
Dumisani Zuma Instagram: @dumi_zuma
Early life and career
Where is Dumisani Zuma from? He was born in 1995 in Pietermaritzburg, a city in KwaZulu-Natal in South Africa, a place known for beautiful museums, nature, and national parks. He comes from a family that celebrates the Kaizer Chiefs team significantly. He was showered with love throughout his childhood. His father made the local braai delicacy for the family as they watched football. He joined the game in July after the lockdown that had brought everything to a halt.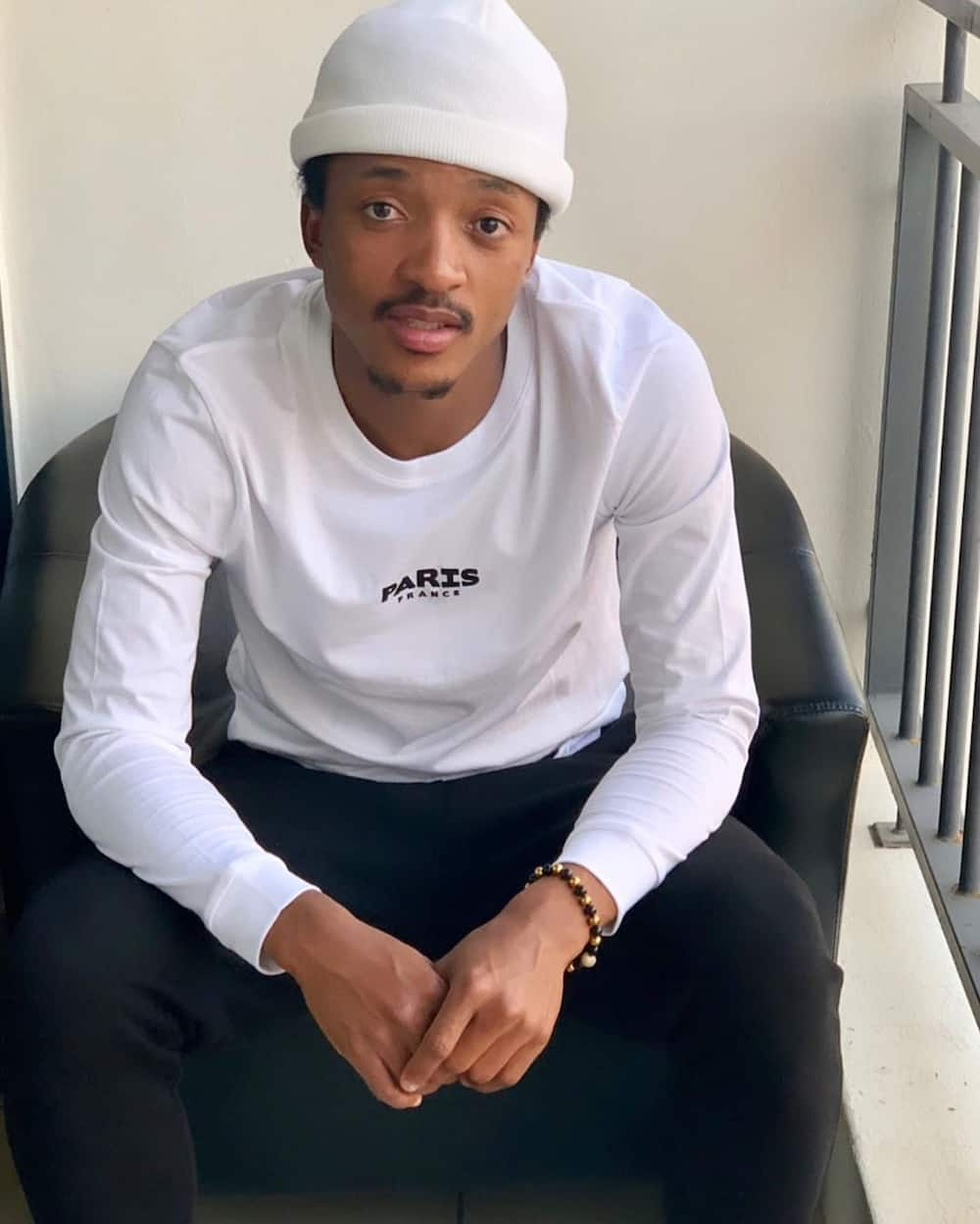 Luckily for him, he began playing football at a young age and fell in love with the game. Sadly his parents never got to see him live his dream because they died. He started playing in the Grange football league in Pietermaritzburg at a tender age before moving to Hammersdale club in 2010. Dumisani Zuma age at that time was 11 years.
Dumisani Zuma team
After four years he joined Bloemfontein Celtic, one of the richest clubs in Mzansi, where he played for three years. Later, he was signed to the Kaizer Chiefs football club in 2017. Since then he has been playing for Kaizer Chiefs, and he promises to win many trophies for the team in the coming seasons.
2014/2015 - Bloemfontein Celtic club
2017/2018 - Bloemfontein football club
2017/2020 - Kaizer Chiefs football club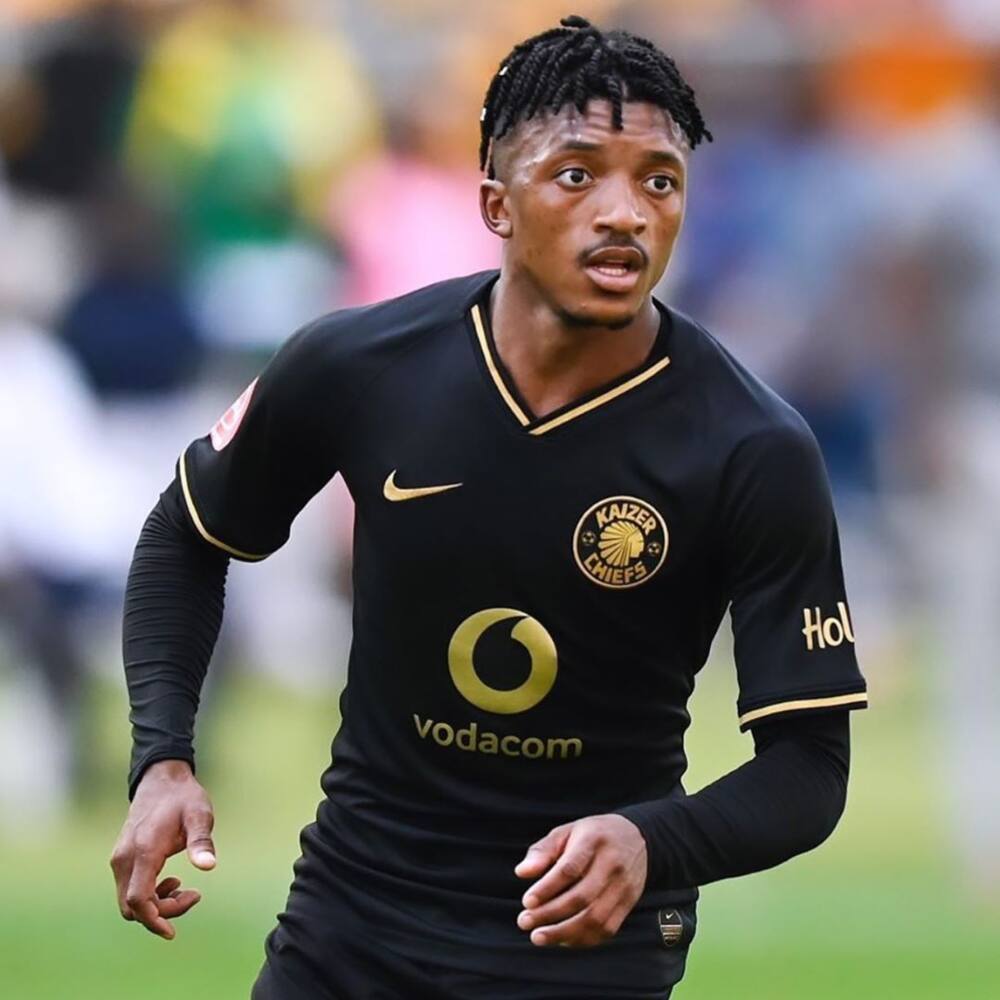 Stats
Since his football debut in international football, he has made 142 appearances, scored 14 goals, and received ten yellow cards and nil red cards since 2014. As of now, Dumisani is regarded as a highly sought football player given his talent and experience in the arena. His contract at Kaizer Chiefs was set to end in 2020 but was extended to June 2023.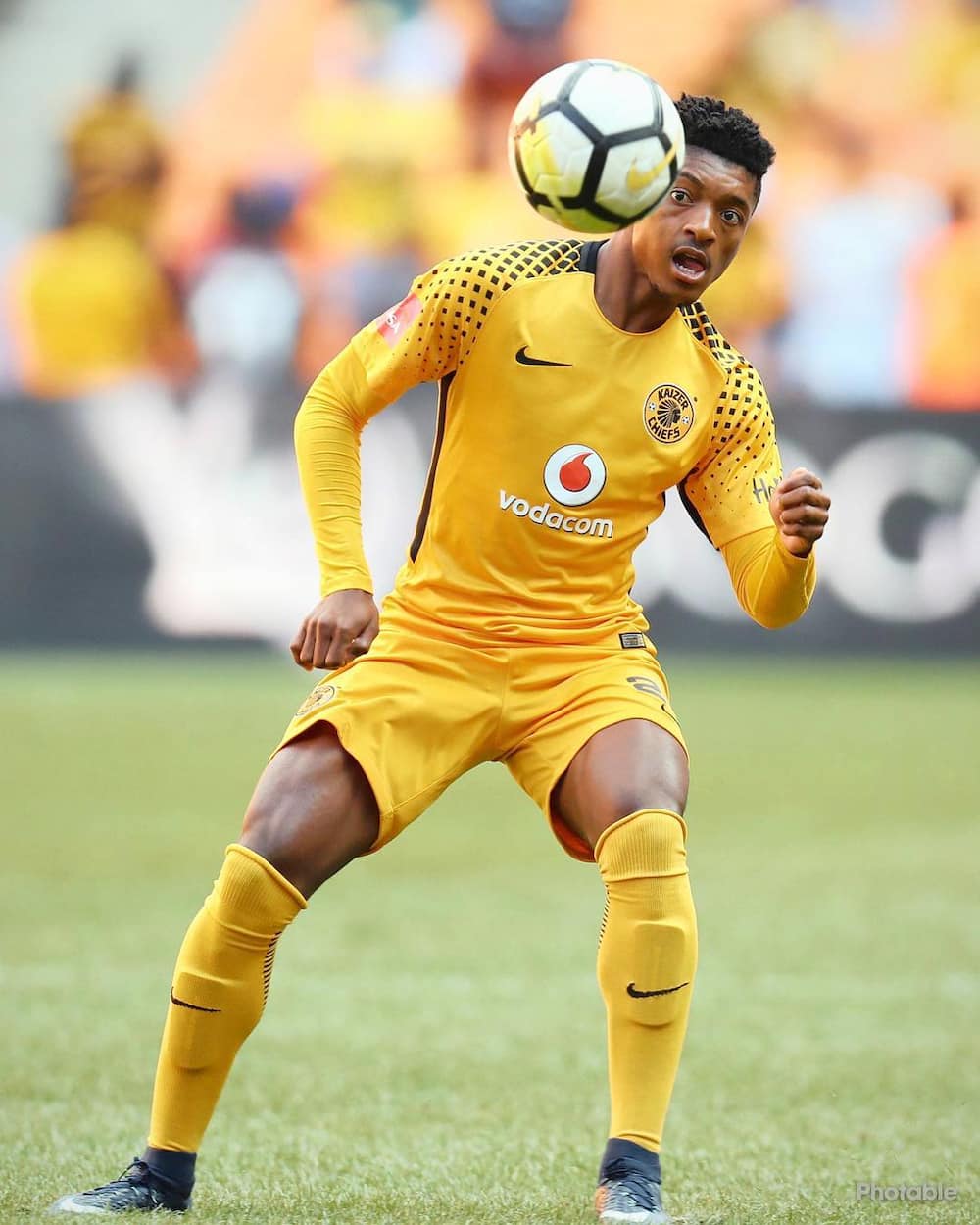 What is Dumisani Zuma salary?
It is reported that he was bought for 4.5 million rands when he signed a new contract to play for Kaizer Chiefs in 2017. Today he is estimated to be worth 300,000 Euros. Clearly he is a great player.
READ ALSO: Justin Shonga bio: age, nationality, stats, salary, contract, car, profile
Cars
He has been spotted with a Volkswagen Scirocco, a car that sold out poorly in South Africa and which is estimated to cost R540,000. Dumisani Zuma car information can be seen on Instagram where he shows it off to his fans.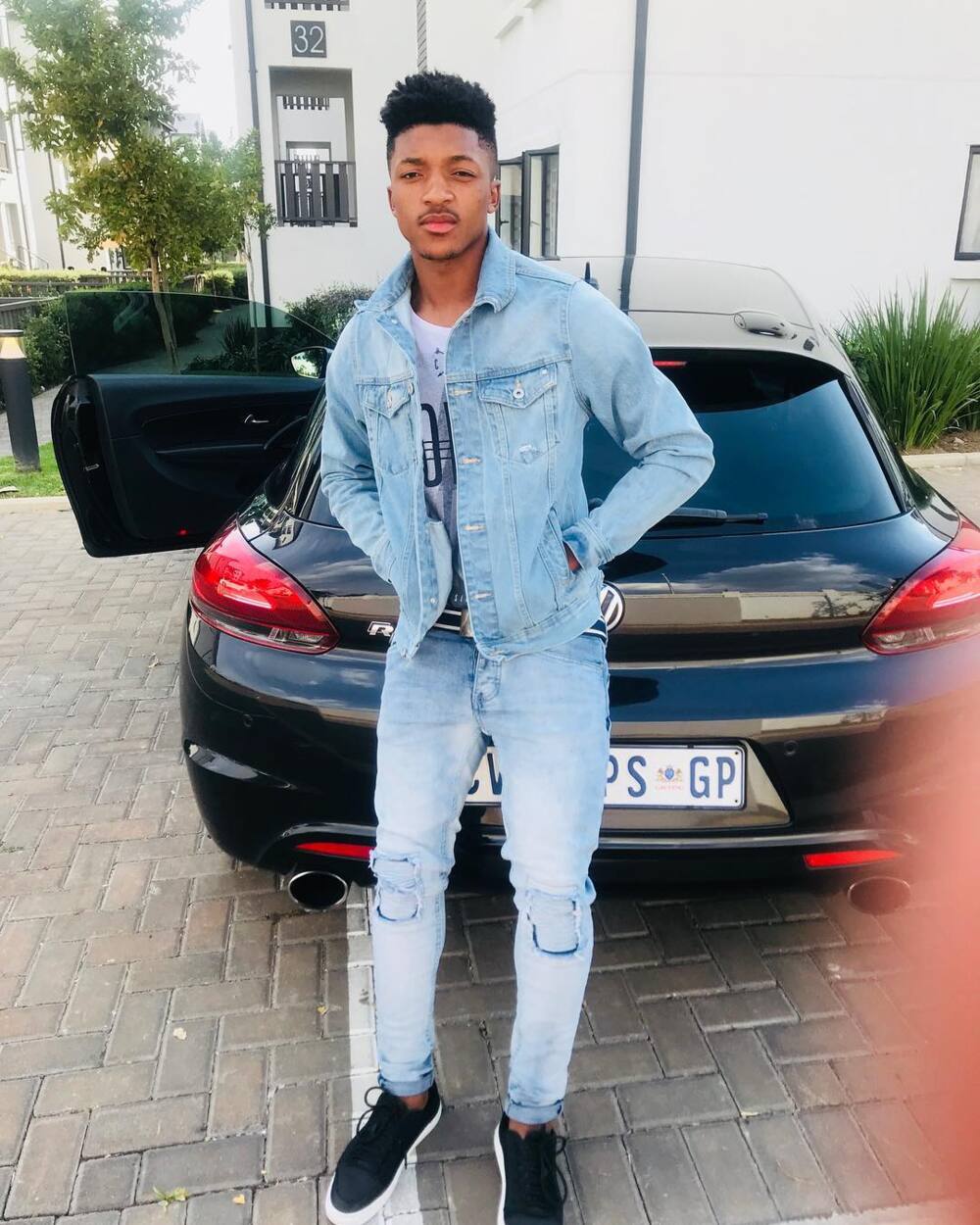 What is Dumisani Zuma nickname in football?
He is nicknamed Ubaba after the former South African president, Jacob Zuma, whom they share a name with. During his years of playing, he has been asked whether he is related to Jacob Zuma. The player denied such claims. He happens to be named Zuma. He was once quoted saying,
Everyone thinks when you are Zuma then you're related to the former president. To be a Zuma now means being easily recognizable to people and have a famous surname.
READ ALSO: 10 best MMA fighters 2020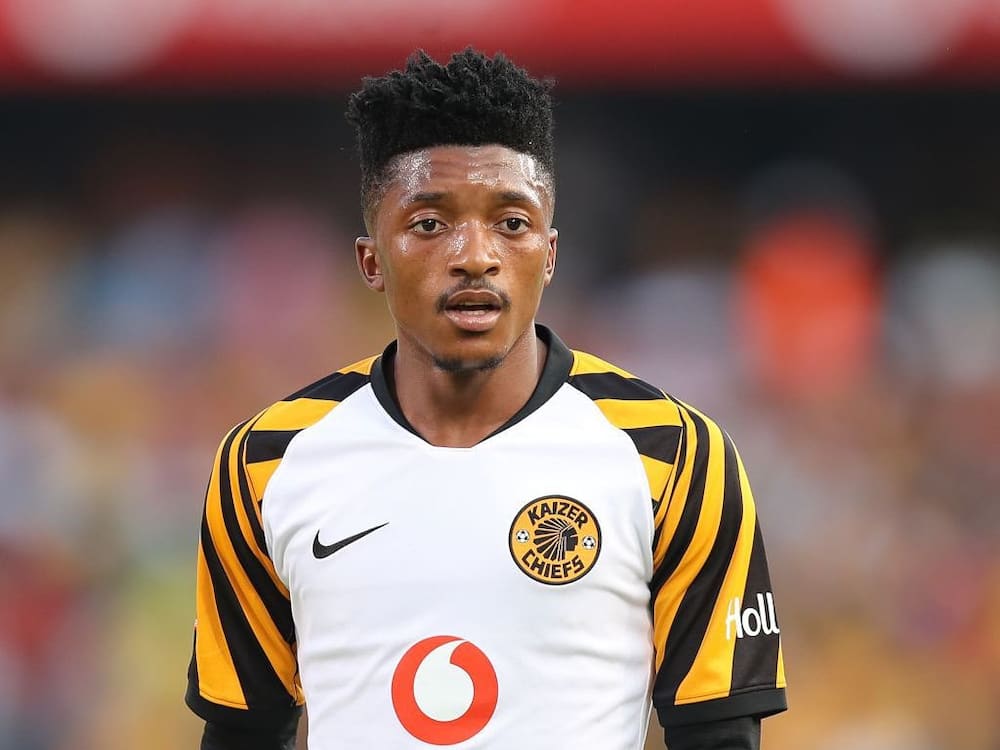 Net worth
He is estimated to be worth 300,000 Euros. This is money from football contracts and salaries he has received over the years. Like promising footballers before him, he hopes to make it into international football.
Dumisani Zuma is a young promising player of the South African football club, Kaizer Chiefs. After joining the team in 2017, he has significantly proved that he is a good player. He is even aspiring to play for the country's national team, Bafana Bafana.
READ ALSO: Lebogang Manyama bio: age, nickname, goals, stats, salary, wealth
Briefly.co.za, on 24th August 2020, published an article about Lebogang Manyama, who is a talented footballer in South Africa's Kaizer Chiefs Club. He loved playing football since he was young. He has been playing football since 2013. He always dreamed of playing in the Kaizer Chiefs team, a dream that came true in 2018.
READ ALSO:
Top 30 footballers: who is the best player in the world right now?
Mbulelo Mabizela bio: age, family, teams played, salary, broke, cars, house, latest
10 richest soccer players in South Africa 2020
Source: Briefly News