Jessica Motaung is the Marketing Director of Kaizer Chiefs Football Club, a SOWETO club that is popularly known as Amakhosi. Her family is wealthy and famous because it owns the Amakhosi club. It is one of the richest soccer clubs in the country with a net worth of $9.1 million. She was the presenter of Speak Out on SABC in 1998 and Miss Gauteng, Africa's Queen of Beauty and Miss South Africa First Princess in 1997.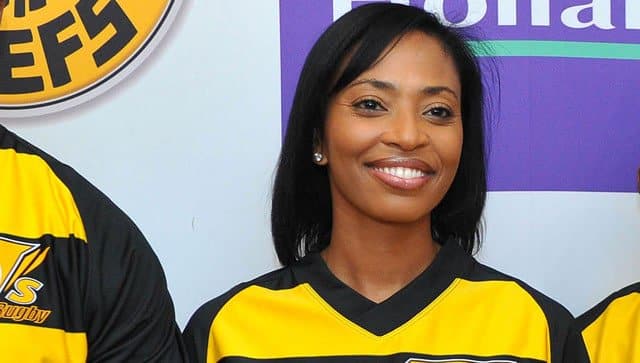 Her brother is the former striker of Amakhosi. Jessica is happily married and has two children. She is a lover of sports and has played many sports in high school. She is interested in golf and follows a variety of sports tournaments locally and internationally. Jessica Motaung net worth is not known, but her father's net worth is over R70 million.
Jessica Motaung profile summary
Full name: Jessica Motaung
Date of birth: 23rd August 1973
Age: 46 years
Career: Former Miss South Africa and Marketing Director of Kaizer Chiefs Football Club
Nationality: South African
Jessica Motaung Instagram: jessica_motaung
Jessica Motaung biography
She was born on 23rd August 1973 in South Africa. Jessica Motaung age is 46 years. She comes from a family that is passionate about sports. Her mother's name is Valeta. Her father, Kaizer Motaung, is a retired footballer who had a passion for the game.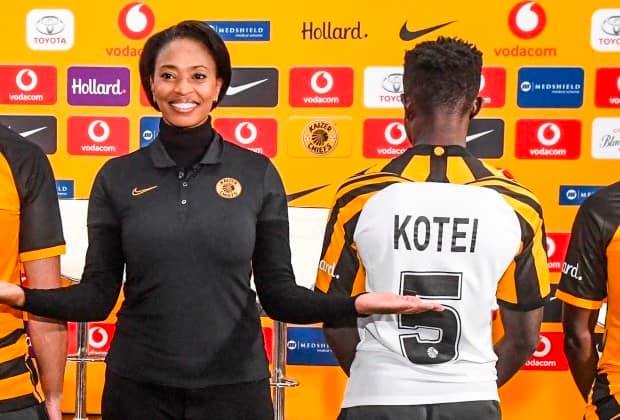 He founded Kaizer Chiefs Football Club, and he has been its chairman to date. In 1998, she won a contract to host Speak Out on SABC 1. She was crowned Miss Gauteng, Africa's Queen of Beauty and Miss South Africa First Princess in 1997.
Jessica Motaung dating, marriage, and cheating accusations
Gossips spread around among the fans of the team that Amakhosi team captain Jimmy Tau and Jessica Motaung were seeing each other low key before she got married. Jessica Motaung husband is Ken Simmons. They have two children, Kenneth and Donald. Kenneth is talented in playing basketball, so his parents installed a hoop at home for him.
In 2011, she moved out of their home with the children to her mother's home in Hyde Park and called off the engagement because Simmons accused her of being unfaithful to him. Everything was ironed out, and they are a happy family now again. Jessica Motaung house is located in Bryanston.
Is Kaizer Chiefs Football Club a Motaung family's business?
Her family is known for its nepotism. Jessica Motaung siblings and relatives are the top managers of the Kaizer Chiefs Football Club. While their father is the CEO, She has served the club as its marketing manager from 2003 to date.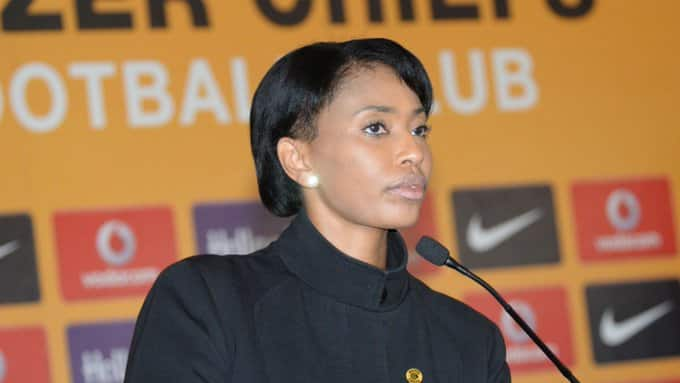 Jessica Motaung younger sister has been Miss Kaizer Chiefs for over twenty years; Kaizer Jnr is the CFO; Booby is the manager, while the Human Resource Manager is their cousin (Phenius Mataung).
The current and former players' coaching staff' current and ex-administrators, and the Motaung family celebrated the great Soweto club's 50th anniversary in Jessica Motaung grandparents' home on 8414 Sentsho Street in Phefeni' Orlando West. Ceyland and Sophie Motaung built the home opposite a piece of land that Kaizer used as the first training field for his club. He established the offices in Meadowlands.
Jessica Motaung has plans to start a South African women's football team
During the Women's Football Strategy Taskforce Workshop that was hosted by the Confederation of Football's (CAF) in Cairo, Egypt, she revealed her intentions to start a women's team. Kaizer Chiefs Football Club is still looking into her idea before they make a commitment to it. Sarai Bareman, FIFA women's football chief officer, suggested that the club has advanced essential infrastructure to support a women's team.
Are Jessica Motaung siblings into sports?
Three of Kaizer Motaung children take after him. Growing up, Kaizer Junior, played cricket. Jessica, on the other hand, was the captain in some of the teams she played in during her high school years.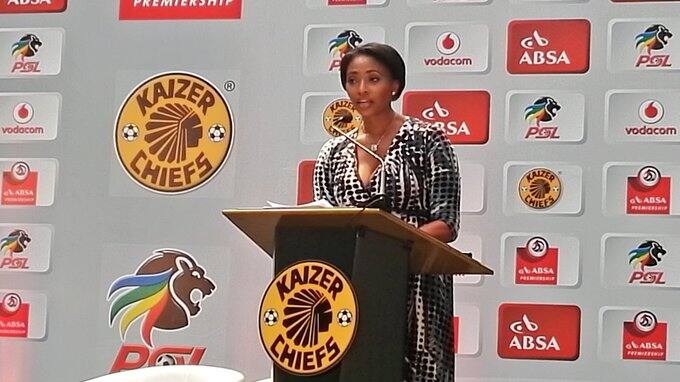 READ ALSO: Inside Lucas Radebe's lockdown birthday celebrations: "Oh I love this"
She participated in hockey, swimming, athletics like running and long jump, netball, and tennis. Thabo died of meningitis in 2019 at the age of 43 years. He was the only one who stayed away from the family business.
She is loyal and up to date with Athletics World Championships (the Olympics). South Africans love rugby; hence, it does not come as a surprise that she follows South African ruby tournaments religiously. Jessica is in love with golf these days, and she plays the game when she can.
Her brother, Kaizer Junior, is a retired professional footballer. He played for Premier Soccer League club Kaizer Chiefs as a striker. Mbali Nkosi is his current girlfriend, but he has a son named Tyler Rhys Motaung from his German ex-wife Janine Catherine Heider.
What are Jessica Motaung's hobbies aside from sports?
R&B, hip-hop, jazz, and classics are the types of music that soothe Jessica's soul. She is an enthusiastic reader of books. Jessica is a dog person, although she loves a variety of pets. She enjoys travelling and cooking. Her home's vegetable garden provides her with most of the essentials she needs to make fresh and organic juice.
Jessica Motaung contact details
Marketing Director, Kaizer Chiefs Football Club
Address: 5/6 Lena Road, Lenaron, Naturena
Fax: +27 11 941 1538
Telephone: +27 11 941 1465
E-mail: info@kaizerchiefs.com
Jessica Motaung pictures
Here she is waving at the crowd: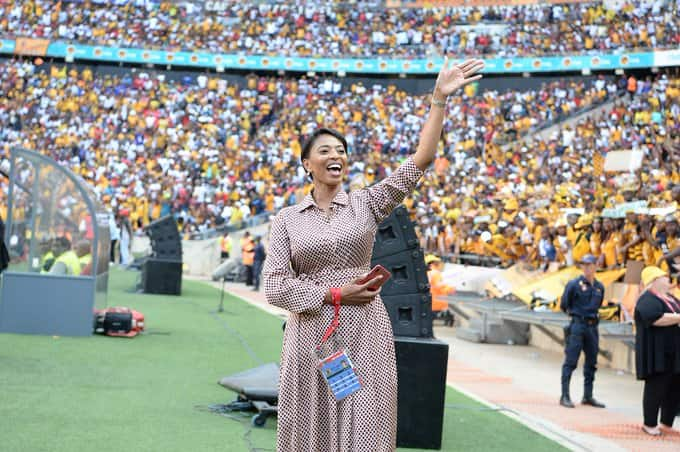 Jessica wearing the Vodacom promotion t-shirt: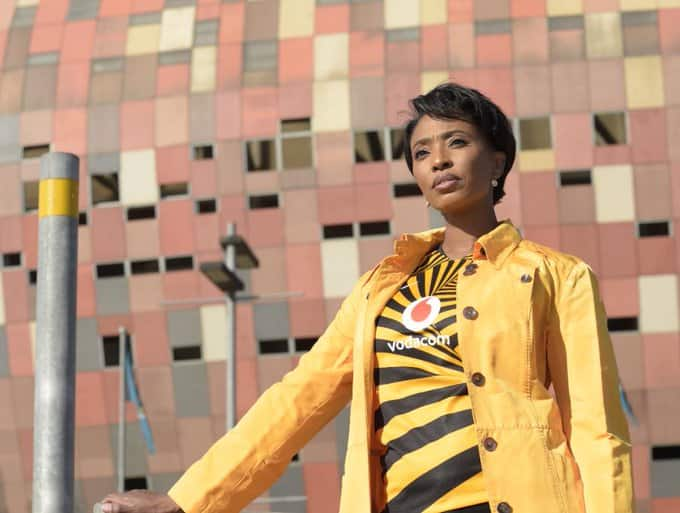 READ ALSO: Sundowns boast the PSL's most valuable defender – worth R22 million
She is always present to support her team: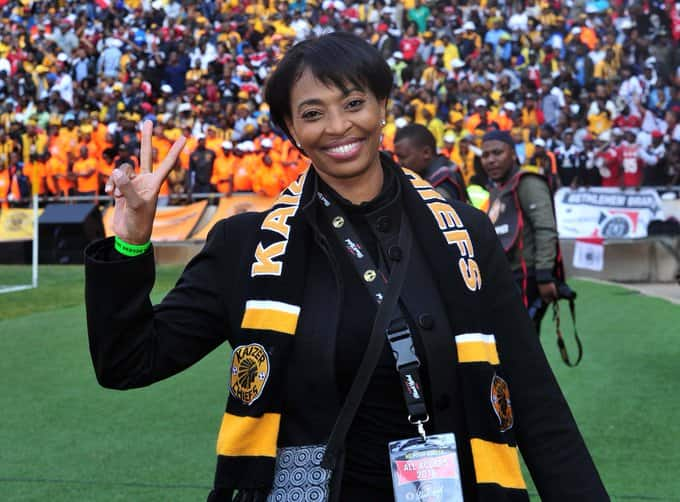 FAQS
Here are some the frequently asked questions about her.
Is Jessica Motaung maried?
Yes. She is Ken Simmons' wife, and they are blessed with two children.
Who is Kaizer Motaung married to?
After divorcing his German wife, Janine Catherine Heider, he revived his love for Mbali Nkosi. The two had a love affair before he married Catherine.
How much is Kaizer Motaung worth?
The owner of the Kaizer Chiefs Football Club has a net worth of over R70 million while the club has a net worth of $9.1 million.
Jessica Motaung is a rich heiress of a multi-million soccer club in South Africa. She is doing great as the Marketing Director of Kaizer Chiefs Football Club with the help of her family in running the club. If she succeeds in establishing a women's football team, many women in the country will pursue their dreams and provide for their families.
READ ALSO:
Kaizer Motaung age, children, grandchild, wife, parents, position, cars, house and net worth
Top 10 highest paid PSL coaches in South Africa 2020
Top 10 richest football clubs in South Africa 2020