Siya Kolisi biography: age, measurements, children, wife, education, injury, club, salary, car, and Instagram
What comes to your mind at the mention of the name Siya Kolisi if not the national rugby team and his expertise in the sport? The latter has gained popularity in rugby and stands out to be among the best-skilled players in the country. He has gone miles ahead to become the first black captain of the national team. That speaks volumes about how skilled he is.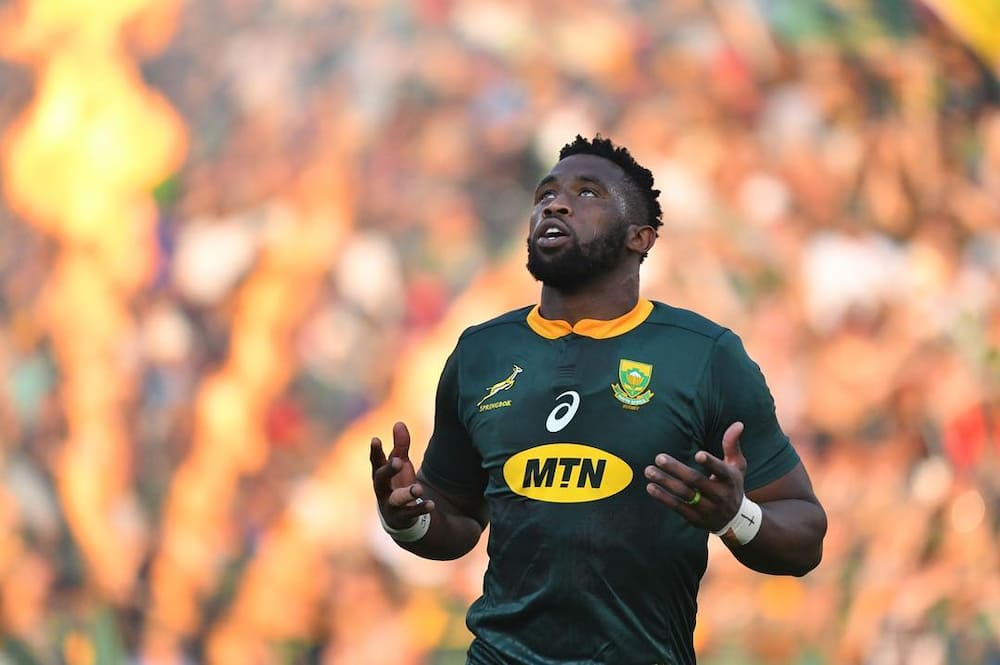 Siya Kolisi had the most humbling background that anyone could ever think of. That could be used to justify his personality as he did not have the best childhood. He, however, took charge of his destiny when he devoted his efforts to the sport. His hard work has paid him off by transforming his life for a better course. Rugby is his first love as he has proven that through the excellent scores that he has been posting ever since he started playing the game.
Siya Kolisi biography
Siyamthanda Kolisi, popularly known as Siya Kolisi, is the first black South African rugby captain for an international match. There is so much information about him that you might need to know.
READ ALSO: Rachel Kolisi biography: age, maiden name, children, husband, wedding, and Instagram
Siya Kolisi age
The latter was born on the 16th of June 1991. Therefore, he is twenty-eight years old. At the time of his birth, his mother, Phakama, was sixteen years old, while his father, Fezakele Kolisi, was on his last lap of completing his studies.
Siya Kolisi early childhood
When he was fifteen years old, Siya's mother passed on. As a result, he had to grow up under the care of his great grandmother who lived in Zwide, in Port Elizabeth. Growing up under the care of his great grandmother was not easy. He, however, had to persevere because he did not have any other options.
Even though his father was away for the better part of his childhood, the one thing that he does not regret inheriting from Fezakele Kolisi is the skill for the game as it is the one thing that completely turned his life for the better.
Siya Kolisi family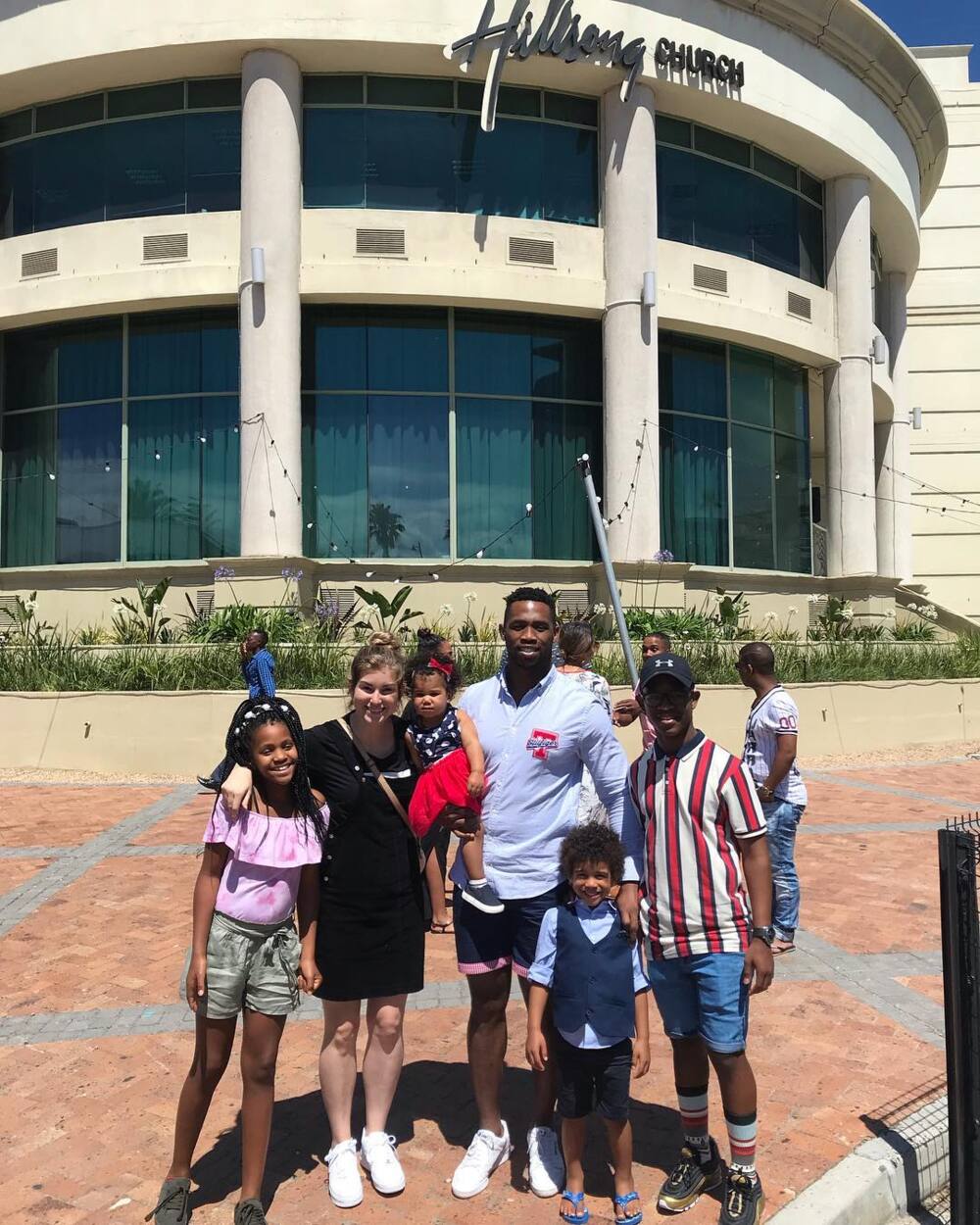 Having had to go through the roughest childhood, Siyamthanda has always thrived to ensure that he gives his family the best life.
Siya Kolisi wife
The name of Siya's wife is Rachel Smith. The two got married after courting for a couple of years. Rachel has shown nothing but love and support for her man despite the numerous times that Racheal Kolisi age has been the topic of discussion because she is one year older than her husband.
Their journey did not start so well as Rachel accounts that she was a bit turned off by Siya the first time they met. In an interview, she states,
Siya and I meet at a dinner with mutual friends in Stellenbosch. I didn't think he was anything special that night, actually thought he was quite rude because he didn't greet us when we arrived. We became very good friends a few months later, and during that time I realised I needed him in my life, somewhere – as a friend, partner, whatever – just somewhere he needed to be there,
Rachel Smith Siya Kolisi children
After three years of being married, the two are so proud of how big their family is. What started as a pair is currently a family of six! Their first baby, Nicholas Siyamthanda, is about four years old. They recently got her second baby whom they named Keziah. To add to it, Siya opted to file for custody for his late mother's children, Liyema and Liphelo. The blended family is closely knitted by love and Rachel tries her level best to ensure that everyone is comfortable.
Taking care of four kids is not as simple as it sounds for Rachel. This is so because of the many times that her husband has to be away to focus on his career. In one of the interviews, she opened up and said,
It's very tough raising a family with an athlete, Rachel admits. "They travel so much, they are hardly around. So sometimes having to be mom and dad is hard. He's also tired when he's home because he spends most of his day training and his body gets sore.
She, however, understands his situation and does her best to support him. She is also grateful that her husband spares some time for her and their family despite his busy schedule. She also commends him for always being ready to keep the romance between them at its peak.
Siya Kolisi education
During his twelveth year, he posted the results of a tournament that was held in Mossel Bay. As a result, he ended up earning himself a scholarship to Grey Junior which later saw him land another rugby scholarship to enrol at Grey High School. While in High School, Siya joined the rugby team, and luckily, he became one of the regular first fourteen players. Between 2007 and 2009, he became part of the Eastern Province Kings. He, later on, relocated to the western province.
Siya Kolisi career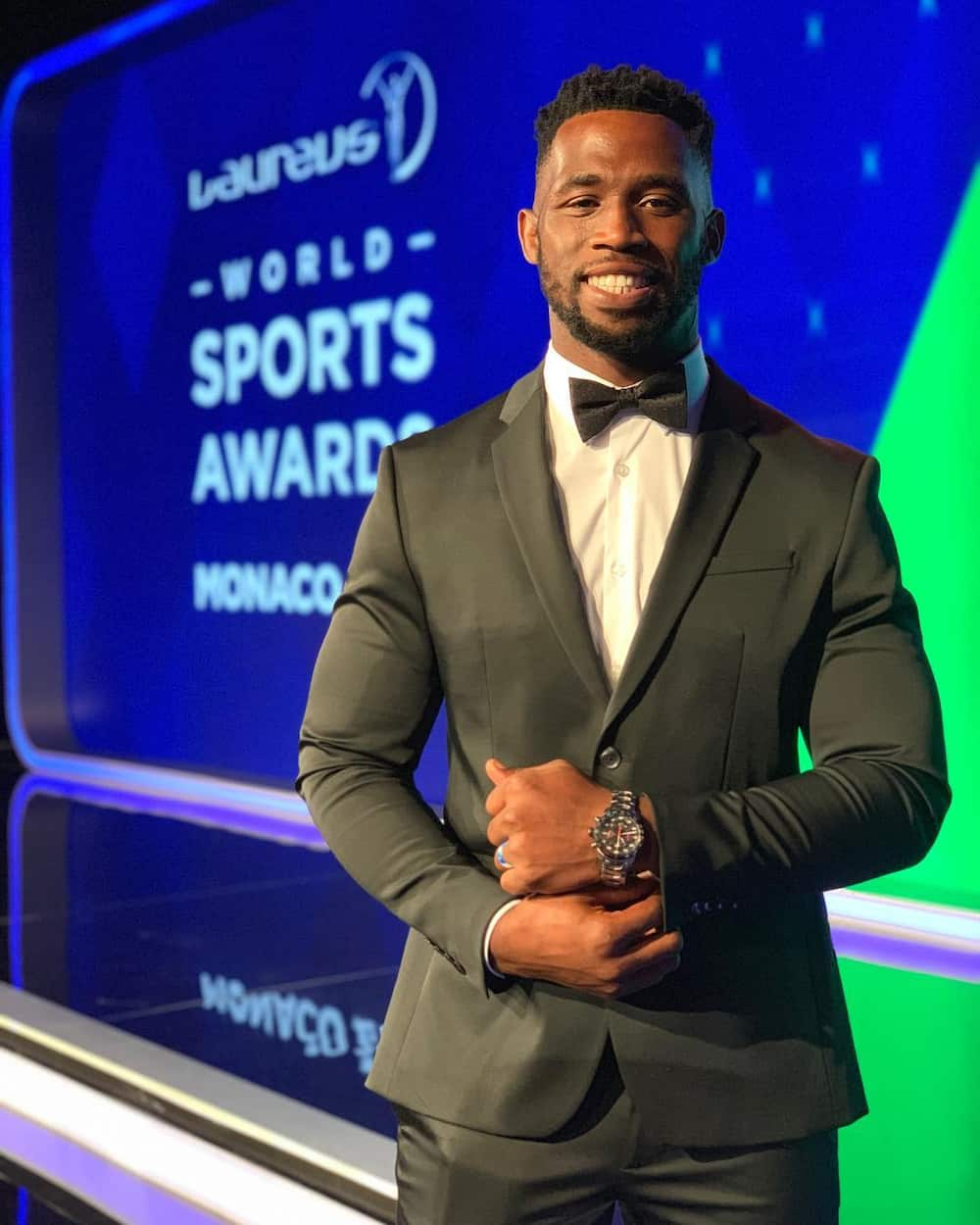 The Vodacom Cup match between Golden Lions and Western Province officially marked the beginning of Siya's career as a professional rugby player. Even though he experienced a couple of injuries along the way, he was able to take part in Currie Cup that year.
In 2012, he graduated and became part of the Stormers squad and registered the best performance during the first half of the year as he made 2 score tries and had 13 appearances. This played a key role in earning him international recognition. He also landed the opportunity to be part of the Springbok 2013 Rugby Championship squad.
His continued excellent performance earned him the position of Captain for the Stormers rugby club which he served diligently. This appointment came on 20th February 2017. After seeing his excellent performance as captain for Stormers, he was also appointed the captain for Springbok. This was such an honour as he made history as the first black captain of the national team after 126 years. His appointment was applauded by some of the former players like Bryan Habana who said that the appointment was a monumental moment for South African rugby.
Besides serving as captain of the national team, Siya has also played in a couple of international matches like the match between South Africa and Japan that was held in 2015.
Siya Kolisi injury
During the latter stages of Super Rugby, Siya suffered a knee injury that he chose to forego going for surgery and opted to rehabilitate it. The injured knee has been the reason why he has been out of the pitch for a couple of months.
Siya Kolisi measurements
The latter is 1.88m tall and weighs 102kg. His height is ideal for his role as a flanker. He also has exemplary speed despite his weight. His body physique has played a very important role in the stats that he has posted.
Siya Kolisi salary
According to a report that was released by The South African, on average, a rugby player earns R37,500. This is not the exact figure that Siya Kolisi earns even though it could be the minimum figure of his monthly income.
Siya Kolisi club
The latter plays for Stormers rugby club.
Siya Kolisi car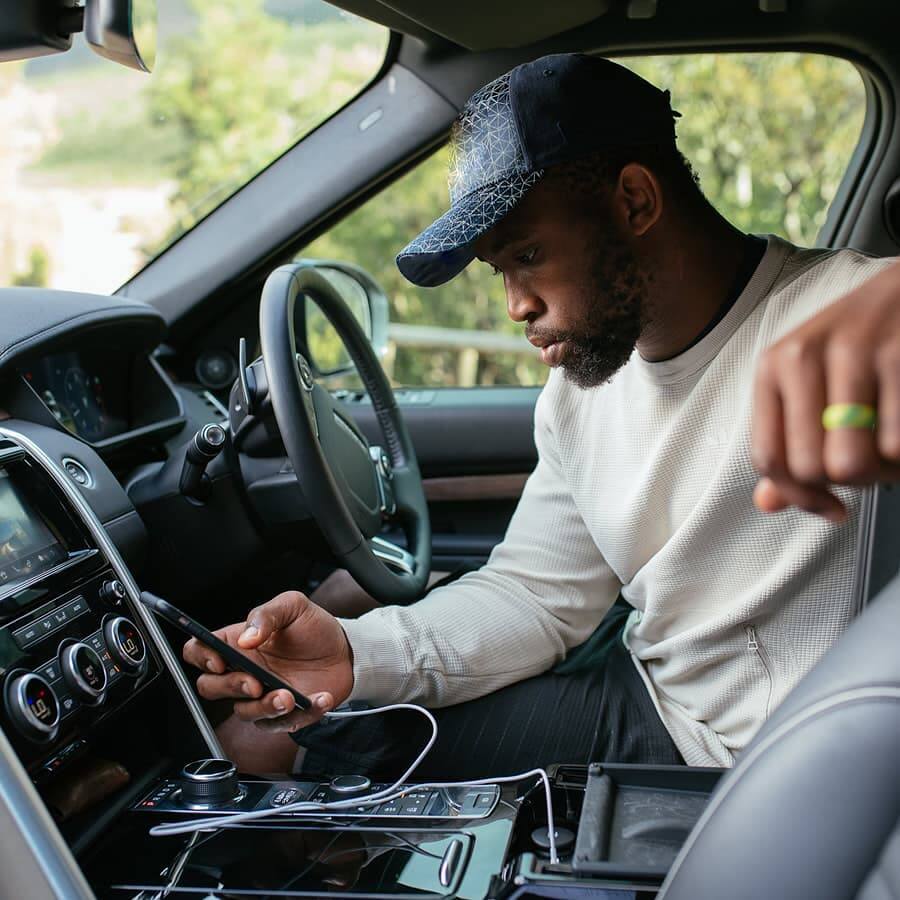 Being the accomplished sportsperson that he is, Siya drives some of the most expensive rides, and one of them os the Range Rover Evoque.
Siya Kolisi Instagram
Being the star that he is, Siya has a whole of 175,000 followers on Instagram, where he shares his career as a rugby player. He is never shy when it comes to sharing pictures of his family.
Siya Kolisi is a whole package who seems to be winning in all aspects of his life. He has a closely-knit family that motivates him to keep toiling. He also has an admirable record in rugby.
READ ALSO:
List of 20 best Springbok rugby players ever
Rachel Kolisi unapologetically professes that her kids drive her cray
Springbok World Cup squad revealed: The 31 players who made the cut
Source: Briefly News