Sizwe Dhlomo biography: age, education, Forex, cars, and Instagram
Sizwe Dhlomo is one of the most adored South African radio personnel and TV presenters. The latter is famous because of his skills in his career. The most interesting thing about him is the fact that he abandoned a promising career in computer programming to pursue his goal in media. What looked like a dream is turning out to become the best decision that the latter has made in his life.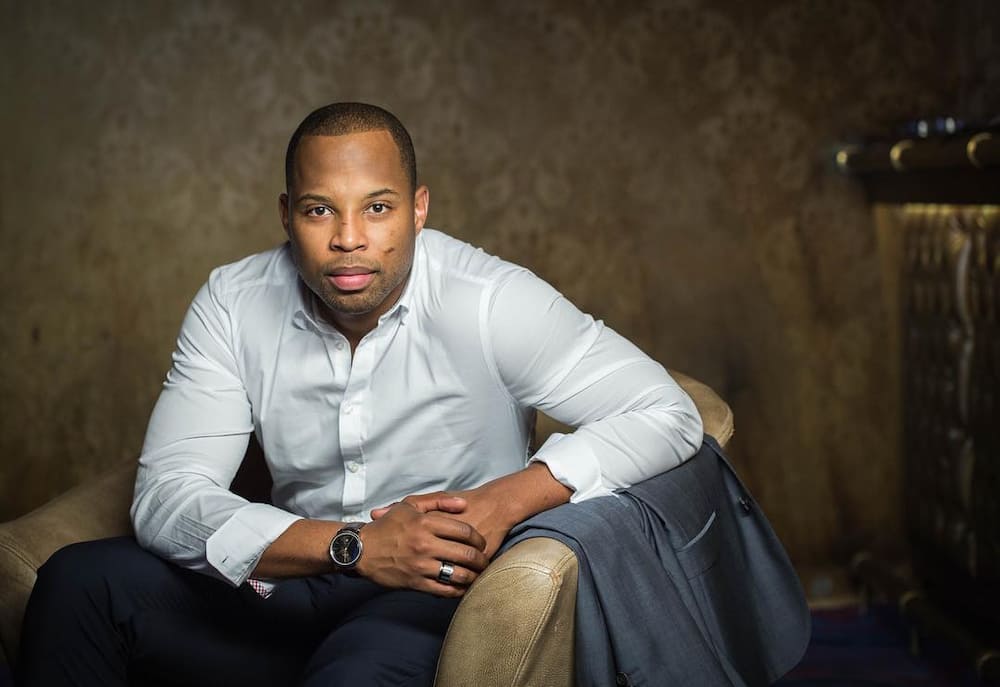 Sizwe Dhlomo is one of the famous voices in the media industry. The latter is living his dream after choosing to chase what he believed was his calling and passion. He took a risk that would have otherwise changed him for the worst. At his age, he has made some of the greatest achievements and stands among the highest-paid celebrities in the country. You might want to know more about what it was like for his journey.
Sizwe Dhlomo biography
Sizwe Dhlomo age
The latter was born on June 21st, 1983. As of date, he is thirty-six years old. He hails from Durban, South Africa. He does not talk about his family publicly even though he has sisters. One of Sizwe Dhlomo sister is called Thobeka.
READ ALSO: Sizwe Dhlomo survives alarming car accident and tells the tale
Sizwe Dhlomo education
La Sizwe is an alumnus of Kingsway High School which is situated in Amanzimtoti. He completed his studies in 2000 after which he enrolled at the Durban Institute of technology to pursue Computer programming. He, however, took a completely different field that he studied; one thing that he does not regret.
Sizwe Dhlomo career
After clearing his studies, the latter landed a deal with MTV Base as a VJ. This was after he had taken part in the talent search contest where he emerged the winner. This was in 2005, and then he became the VJ for the launch of MTV Base's World Chart Express.
Working in this profession exposed him to a wealth of knowledge, and the years that followed were successful for him. His expertise landed him the chance to be the Digital Host for the 16th edition of the South African Music Awards that was held in 2010 in Sun City. In September of that year, he joined SABC1 to host a show, SABC1's LIVE alongside Bong Matheba. He, later on, left the show in 2011.
Sizwe Dhlomo career as a radio presenter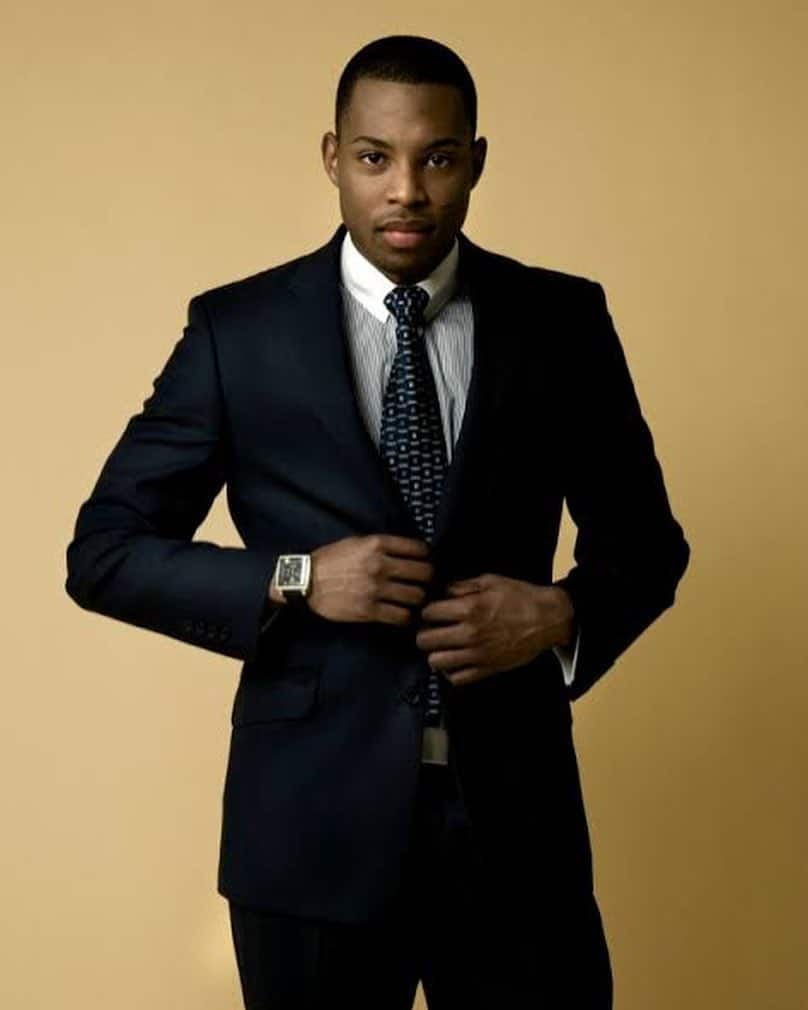 After leaving his career on SABC1, Sizwe purposed to grow his career as a radio presenter. He, therefore, joined YFM where he worked for about a year after which he joined 947. He, later on, left the radio station to join Radio 702. That marked the birth of Sizwe Dhlomo 702, a career that has contributed greatly to his fame and becoming a household name in the country. He is currently a presenter at Radio 702.
Sizwe Dhlomo television roles
Throughout his career on TV, the latter has had the following roles:
The tenth, eleventh and twelfth seasons of LIVE AMP where he was the host
The tenth, eleventh and twelfth seasons of LIVE AMP where he was the hostoing host
The first and second seasons of The Comedy Central Roast
The sixteenth season of The South African Music Awards where he was the Digital host
The eighteenth season of The South African Music Awards where he was the presenter
He featured in The Tropical Island of Treasure (Zanzibar)
Through his career in media, he has been able to interview some of the most admired international figures. Among those that he has interviewed include:
2-Face Idibia
Fat Joe
Jay-Z
Ne-Yo
John Legend
Brickz
50 Cent
D'Banj
Wyclef Jean
Nas
Akon
Freshly Ground
Foo Fighters
He has also interviewed prominent politicians like Morgan Tscangirai, Jacob Zuma to mention a few.
Sizwe Dhlomo businesses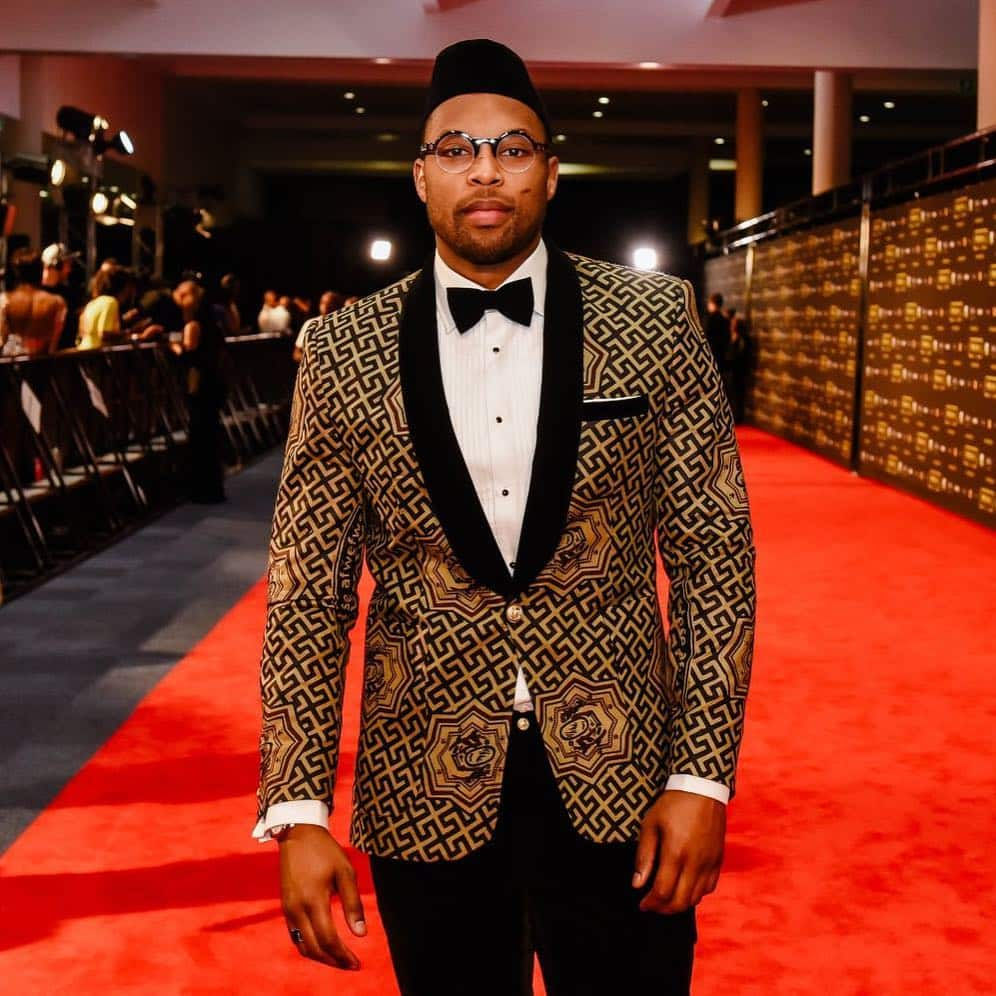 The latter has been vocal when it comes to giving pieces of advice regarding starting businesses. One of the principles that he believes in and urges all entrepreneurs to emulate is starting a business that one is aware of and understands what it entails. He had an experience in the field that was graced by the much talked about Sizwe Dhlomo restaurant launch.
Sizwe Dhlomo Forex
Besides being vocal on matters of entrepreneurship and his strong voice towards people ensuring that they are aware of the venture that they engage in, Sizwe strongly opposes the strategies that most people in the forex market use. In 2018, he expressed his sentiments regarding people being duped all in the name of getting rich faster in the forex market. He went further to say:
Let me tell you this for free. All those forex guys are scammers! The cars you see are rented & they make their money from seminars & lot rebates.
He even sounded a warning that he would expose the perpetrators.
Sizwe Dhlomo and Vusi Thembekayo
Besides the advice regarding entrepreneurship, he has also done a couple of quotes that preach the same gospel. The quotes, however, caused him so much drama with one of the motivational speakers, Vusi Thembekayo. It is alleged that Vusi stole Sizwe's quotes and retweeted to one of his tweets that Sizwe had put up on his account. Sizwe, out of rage, confronted him claiming that he had stolen his thoughts and shared them on Twitter. The online rant attracted the attention of tweeps who came up to air their views on the matter.
The fake watch saga
In June, what looked like a confrontation that had died resurfaced after Vusi posted a picture of his watch on Twitter and Sizwe retweeted saying that the watch was fake. The comment made the two get into another heated argument. Responding to the claims that the watch was fake, Vusi said:
"Do you mind popping by my place and looking at my collection. I got this and the Hublot from the same dealer. [If] they ain't legit, then I need to know what else. That would really help. Just followed you. So inbox me. Ta. Great to chat @watch_maniac look forward to connecting when I'm back in SA. This is embarrassing,"
It looks like what is going on between the two is more than what most people presume it to be. They do not seem like they are going to see eye to eye any time soon. The two, who were at one point friends, are in a difficult position, and Sizwe said that their friendship ended the day that Vusi chose to steal his quotes and ideas and share them on the tweet that he had made regarding the taxi industry strike.
Sizwe Dhlomo and Thabile Ngwato
In May 2018, there were speculations that Thabile could have been crushing on Sizwe. These speculations came up after it was noticed that Thabile had been reacting to nearly all the tweets that the latter had posted on his account.
Sizwe Dhlomo car
In June 2019, the latter was involved in a grisly road accident but was lucky to have come out unharmed. He posted the details of the accident on his Twitter account. According to the post, the accident had occurred at the road traffic lights at Witkopen and Cedar in Johannesburg. The accident is said to have been caused by a bakkie whose brakes had failed, and as a result, collided with two other vehicles. Sizwe's car was among those that were involved in the collision.
Sizwe Dhlomo Instagram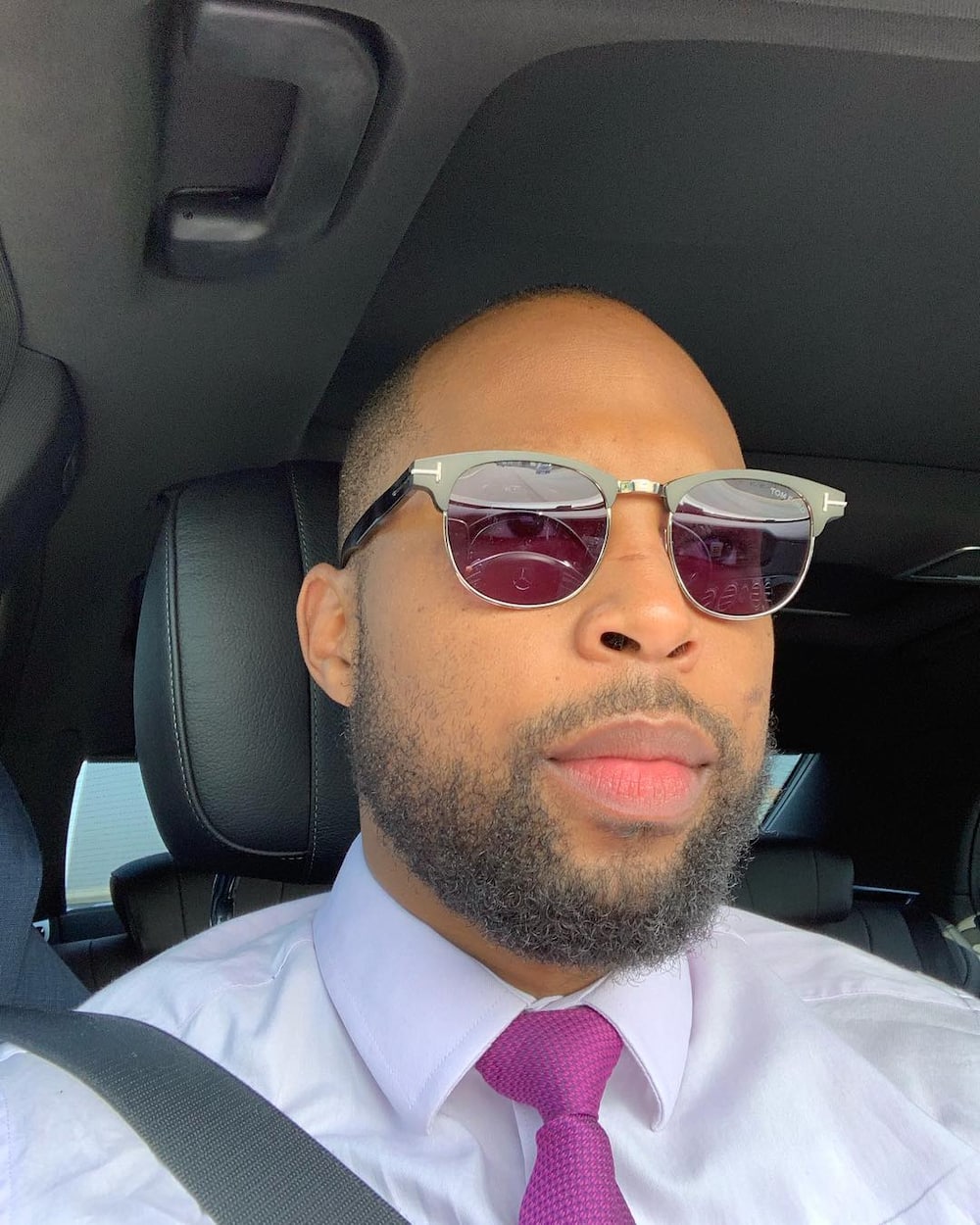 If you wish to catch a glimpse of how the latter lives his life appreciating everything that comes his way, you could check out his Instagram pictures.
Sizwe Dhlomo net worth
According to the posts on Sizwe Dhlomo Instagram and a sneak peek of Sizwe Dhlomo house, the latter seems to be living the most admirable life. That is enough proof that he has a fat paycheck. It is, however, not clear how much his worth is. He, however, is part of the list of the ten highest paid celebrities in South Africa.
The road to becoming a household name in media was not easy. Sizwe Dhlomo embraced everything that came his way and is currently enjoying the fruits of his labour. He has a motivating story that most people can learn a lot from.
READ ALSO:
Mzansi social media users have picked their fave Mr. South Africa
Sizwe Dhlomo cancels date, says he just can't date 'strangers'
DJ Fresh is back: He will co-host Newzroom Afrika's breakfast show
Source: Briefly News