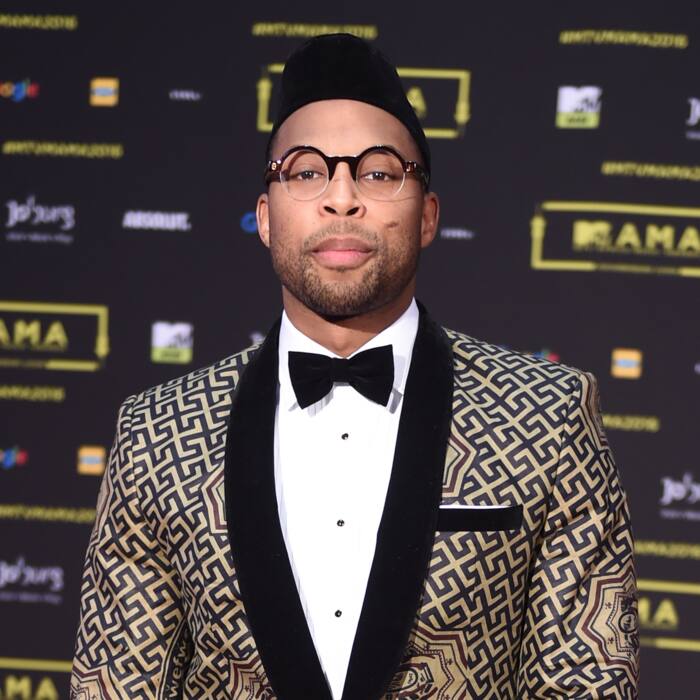 Sizwe Dhlomo
Birth name: Sizwe Dhlomo
Born: 21 June 1983
Place of birth: Durban, South Africa
Nationality: South African
Main activity: Radio and TV presenter
Musical genre: Hip hop
Sizwe Dhlomo is a South African radio and TV personality who became famous after winning the MTV Base Talent Contest in 2005, becoming MTV Base's first video jockey. He is also a presenter at Radio 702 and one of the highest-paid celebrities in South Africa.
Career
In 2005, he won the MTV Base Talent Contest and became the host of MTV Base's World Chart Express.
In 2010, he joined SABC1 and co-hosted SABC Live with Bonang Matheba.
In 2011, he left SABC1 and joined YFM as a radio presenter.
In 2013, he left YFM and joined 947 (formerly known as Highveld Stereo) as a radio presenter.
In 2016, he left 947 and joined Radio 702 as a radio presenter.
In 2020, he joined Kaya FM as a radio presenter.
Personal Life
Sizwe Dhlomo is very private about his personal life and does not reveal much about his relationships. He has dated 5FM DJ Poppy Ntshongwana in the past. He has also been linked to Azania Mosaka, but he denied the rumours and said they are just good friends. He has expressed that he wants to have children when he gets married. He celebrated his 40th birthday on 21 June 2023 with his co-workers at Kaya FM, who surprised him with a Fresh Prince of Bel-Air-themed cake.